Truro, Nova Scotia
Make the connection
Business View Magazine interviews representatives from the Town of Truro, Nova Scotia for our focus on Infrastructure & community development in Canada.
Known as the "Hub of Nova Scotia", the ambitious Town of Truro is home to more than 12,000 residents, a thriving business community, and a wealth of public and entrepreneurial spirit. Recreation, tourism, natural beauty, and a prime central location, make Truro a popular, four-season destination and a valued regional center and partner with its Colchester County and Millbrook First Nations neighbors.
Truro, Nova Scotia Mayor, Bill Mills, reflects on his life-long career in local politics. "I've been in municipal government for 32 years – 21 as Mayor. For me it was always about getting involved to serve the community. I guess it was an extension of my time on student council in high school. The saying is true: 'If you do things you enjoy, you'll never work another day in your life.'"
Major achievements during the last council term, include a $184 million new hospital funded through a partnership with the Province of Nova Scotia, our fellow municipalities within the region and Millbrook First Nation. When it opened, it was given the title "most modern hospital east of Montreal." Next to it is the Rath Eastlink Centre – a multi-sport complex with a rink for skating and hockey; a pool (recently hosted the World Down's Syndrome Swimming Championships and the World Junior A Hockey Challenge). The Center was built as a wellness facility to promote health and fitness as a lifestyle choice and as a much-needed event attraction for the area. Within the last year and a half, a rather special new library was also opened, in a 150-year-old building that was formerly a teacher training facility. The property was completely refurbished, in conjunction with the County of Colchester, at a cost of $7.8 million.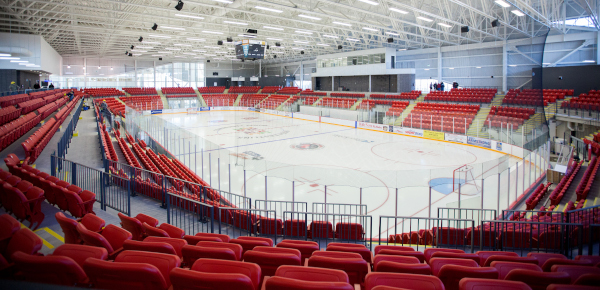 Mayor Mills adds, "Through a series of good happenings, we were able to apply for ACOA funding that totally refurbished the Civic Square in our downtown core. There is an outdoor rink for the winter, and major musical entertainers and other events in the summer." The venue played host to the opening of the World Down Syndrome Swimming Championships this past July.
Michael Dolter, Town of Truro CAO, notes, "As part of our municipal plan, council has been looking at is revitalization of our downtown – the library and Civic Square was a piece of that. We have a vibrant core area now with a lot of local stores that are doing very well. Because the Civic Square has become a community space, people congregate there for almost all our town activities. Four or five years ago, you'd rarely see people walking downtown at night. Now, businesses are staying open later, there's music playing all day, it's really changed the vibe of downtown Truro and exceeded our expectations. The outdoor rink even has an ice plant, so when it's above freezing during the winter freeze/thaw, we still have ice. From morning until 10 PM, people are out skating."
The downtown revamp has spurred young entrepreneurs to create retail start-ups that are quite outside traditional Truro offerings. In many cases, those business owners are major sponsors for downtown events. Jason Fox, Truro Director of Planning & Development, reports, "We have lots of new restaurants and shops starting up; we're encouraging sidewalk cafes to activate the streets. Basically, the town is doing as much as we can to support entrepreneurialism, in terms of reducing red tape."
The Perennia Centre, a division of Dalhousie University is an R&D wing for product development. If you have an idea but not the expertise, they will walk you through it and provide incubator facilities to grow a company until you can move it into your own facility. That's been a real plus in encouraging product developers to stay in the local area.
A credit to Truro, Nova Scotia town staff, the municipal strategic plan and land use bylaw is encouraging more residential growth downtown. New apartment complex development agreements have passed – one property with 42 apartments is now fully occupied. The second phase has a waiting list of 40 tenants, so construction will likely start in the spring. On Queen Street, another developer has a multi-unit apartment complex in the works. When those two are done, there could be about 500 new units downtown. Truro has many large historical homes that have become unmanageable for their aging owners, resulting in a need for high-quality apartments for younger and older residents. The first building that went up was mostly 50-plus residents, while the Walker Lofts, done a few years ago, attracted a more youthful group.
Fox explains, "In terms of where people work, we are a regional center, strategically located in the middle of the province, as well as the Maritime Provinces of New Brunswick, P.E.I., and Nova Scotia. One and half million people are central to that market. We also function as a transportation center and we take advantage of that. Major highways and rail lines run through the community, so many businesses do distribution, trucking, and warehousing from here. As a regional center, we also have a lot of government and professional services, including legal, and healthcare; the local hospital is a large employer. We're also an agricultural service center – Dalhousie University Agriculture has their campus here and we provide animal crop research, etc., related to future food demands. We're also an education center with the Nova Scotia Community College as well. So, we're an important regional center with a great deal of business and economic activity."
Just outside of town is the regional distribution center for Sobey's, Home Hardware distribution and Tim Hortons has a major distribution facility that's expanding. Kent Homes, and Kohltech Windows are also there. Truro's industrial park is full and is expanding into the next stage. Among the 80 existing companies in the park are: Tandus Flooring, Andrés Wine, Scotsburn Ice Cream, and Intertape Polymer. Truro Herbal – a marijuana facility – will open in late fall. And, of course, Truro is the home of Stanfield's Underwear. Dolter explains, "It's a good mix of employment opportunities. We're looking for more young professionals to come work for some of these firms. A direction of Council has been to change Truro's image. It isn't a sleepy little town; it's an attractive, vibrant community with a huge volunteer base -a much different place than it was five to ten years ago."
Truro, Nova Scotia is a popular stopover town for tourists travelling to Halifax and Cape Breton. They love the historic architecture, and the Heritage Society does a great job with protection and heritage status of those homes. Sports tourism, such as the Pinty's Grand Slam Curling events, also draw large crowds. Truro and the city of Halifax are now bidding for the 2020 World Women's Hockey Championship. The town is currently working on a new long-term project with Colchester County on the former Paliser Restaurant property as a destination point. This significant, $20 million tourism project is part of the world-famous tidal bore. Another tourist draw, Victoria Park, is a 3,000-acre municipal recreation area that has a huge mountain bike project underway. "We are in the process of developing some of the best trails in Nova Scotia and bringing in specialists from around the province to get involved," says Dolter. "Victoria Park, built in the 1800s, is a key piece of that."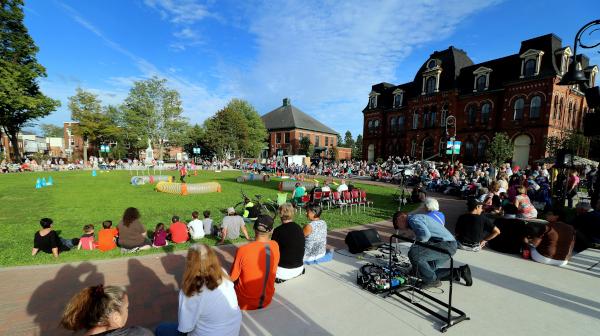 As for sustainability, Truro, Nova Scotia has a wastewater treatment facility built in partnership with Colchester County, and a state-of-the-art landfill, along with composting and recycling facilities in Kemptown. According to Fox, "In 2010, we undertook a community sustainability plan that included several objectives involving cultural sustainability, environmental sustainability, and economic sustainability. Many we've already implemented, like the Civic Square and encouraging population density downtown. There was also a feasibility study on public transit and an energy audit on all our public buildings. We did some retrofits, a heat capture from one of our ice rinks to heat another building, and solar panel installation. That plan is almost 10 years old and we're currently updating it."
Mayor Mills acknowledges, "We would be remiss if we didn't mention our valuable relationship with Millbrook First Nations. When opportunities come up to attract businesses to the area, they join with the County, and Town of Truro, and write joint letters of support. They're part of our Truro, Colchester, and Millbrook flood mitigation plan and a joint flood advisory committee.
"Three years ago, we did a rebranding. The exercise, including creation of our new motto 'Make the Connection,' was led internally through town staff and the community. We did it ourselves and had tremendous success. Today, we're proud and excited to say, we're not the same old, same old, Truro anymore."
Check out this handpicked feature on Russell Township – On the verge.
AT A GLANCE
WHO: Truro, Nova Scotia
WHAT: Provincial 'hub' town; population approx. 12,000
WHERE: Central Nova Scotia
WEBSITE: www.truro.ca