Township of Belleville, New Jersey
Small town, big potential
Business View Magazine interviews Michael Melham, Mayor of the Township of Belleville, New Jersey, for our focus on Development in U.S. Cities
The township of Belleville, New Jersey is soon to become a hotspot for young professionals who crave a life away from the hustle and bustle of urban cities, but also want the convenience and ability to work in a larger economic centre. Belleville is nestled between the largest city in New Jersey and one of the largest in the world. With only a 45 minute train ride to Penn Station in New York City, and even less to Newark, Hoboken and Jersey City, Belleville offers residents a value and escape. The township is 3.5 square miles and has a population of about 40,000 making it a small town with big potential that people are noticing.
Michael Melham, Mayor of the Township of Belleville, says the geographic location of the township makes it very desirable. He shares, "I often say Belleville is uniquely situated. We can see the 9th largest city in the world from our hilltops, which is New York City, and then we border the largest city in New Jersey, which is the city of Newark, and those two interconnections provide us with great proximity to all the major highways and thoroughfares. So, as a geographic choice there's actually no doubt that Belleville would be an asset to any business or company looking to locate here, even to people that work outside the surrounding area, we always tout our geographic location."
The township has a very rich history dating back to the 1700s. Its early settlers were not loyal to England and that's where their French name, Belle Ville or 'beautiful village' comes from. In its more modern history, Belleville was a haven for slaves on the Underground Railroad, was home to many abolitionists, a supreme court justice who freed a slave from Burlington County, and even more recently the home of many famed musicians, musical genres and bands, including the Four Seasons (Jersey Boys) and Connie Francis. Mayor Melham believes, "Belleville's rich, rich history has always been one of inclusion.  Belleville has always been quite diverse… it's embedded in our fabric."
Belleville continues to show that spirit with more than a dozen new real estate developments that have, or will, break ground in the very near future. Many of those are focused on turning former factory and warehouse buildings in a part of the township called The Valley, a former industrial centre, into some very trendy and modern residential spaces geared toward young professionals. Other development projects are focusing on building new mixed-use residential and commercial buildings with 150 to 250 units. The buildings will have retail spaces on the main floor and residential units upstairs with amenities for residents, including shuttle-like jitney services that will help residents get to major transit centres quickly and efficiently. Those developments cater to a younger generation of people who are having fewer children, which in turn means they require less bedrooms and less parking spaces.
The Township of Belleville has suburban pockets with homes set back that have front yards and large backyards, but it also has neighbourhoods that feel more urban. The newest development will be a two-story, glass-enclosed Starbucks, that was approved by the Planning Board in November. For Mayor Melham, a Starbucks coming to a municipality means "we are trending in the right direction. It means that those in the corporate world that are looking at our demographics, seeing projects that are in the pipeline, and they are saying, 'This town is a town on the rise, they are moving forward, this town is certainly heading in the right direction.'"
That forward momentum carries on in the downtown core, where the township just announced a $15 million investment into its main street, Washington Avenue, to increase walkability by adding bicycle lanes and upgrading sidewalks. Belleville is also home to the Motorcycle Mall, the state's premiere place to purchase motorcycles, boats and quads. They boast a 100,000 sq. ft facility on Washington Ave and attract customers from near and far. According to the Mayor, "We have a little bit of everything and I think that's why some of the younger professionals are picking up from where they are in the urban environments and coming 10 or 15 minutes away."
One of the traits Melham is most proud of is the municipal government's ability to pivot and change direction through societal changes, including COVID-19. This year has taught Belleville a great deal about offering residents more than proximity to larger cities. Despite development projects already being in progress with the intent of offering jitney services, the municipality wanted more. They spoke to all of the major developers about offering residents a place to work within the building where they live, but not inside their units because not everyone wants to work from home. Melham is happy to report that most of the developers were very excited to offer up some of their allocated lobby and amenity square footage to provide shared office spaces to residents.
Belleville is also working toward a more sustainable future for residents with projects like cleaning up the riverbank along the First River and a $125,000 grant to create a nature and butterfly conservatory. Through those and other projects, the township was able to attain the Sustainable Jersey bronze community ranking this year. Mayor Melham reports, "The Township has a municipal green team and is building our first ever community garden which we are very, very proud of. We also do shred days, we just did some planting down by our riverfront with native species and plants that thrive near water… we just reconstituted this team about a year ago, and we are yield huge returns."
A local group is also transforming an abandoned nine-mile railroad into a rail trail connecting Belleville to Jersey City. Many cities in New Jersey have to put a percentage of the cost of buildings into creating low income units through the Council of Affordable Housing (CoAH). Belleville does not have any CoAH housing obligations, but it does want to help its residents. Developers must pay 2-3 percent of the cost of the building (which could be hundreds of thousands of dollars) into a fund, managed by the township, that helps residents fix their existing homes and increase their property value.
When the current projects are finished there will be more than $900,000 in the fund and the township is currently looking to vet local contractors to carry out work on homes throughout Belleville. Residents who meet income requirements can access the funds by applying to the municipality; those who qualify can take the funds as a loan, but if they remain in their homes for a certain number of years the loan can be forgiven. Mayor Melham notes, "It's a huge asset, which is a by-product of all the residential development we have going on. So this residential development brings rateables in, which is great, but it also brings in secondary resources like this loan program, that actually does trickle down and assist those that need it the most."
In addition, the township has invested $3 million into upgrading lead pipes for 400 homes this year, and as they rip up roads to resurface in the future, they will also replace the water mains underneath. Doing it at the same time ensures residents don't have to live in construction zones unnecessarily and saves tax dollars.
Belleville has always been a very welcoming town that celebrates its diversity and history. Before its official inception as township it was home to a large Chinese population and the first Chinese New Year celebrations in the U.S. were held there. If you need another reason to keep an eye on Belleville, next year – COVID-19 or not – the municipality is planning a large Chinese New Year celebration to mark the 150th anniversary of the first celebrations in Belleville with a big fireworks display and much more.
AT A GLANCE
Township of Belleville, New Jersey
What: Diverse, Sustainable Jersey community; population 40,000
Where: Essex County, New Jersey
Website: www.bellevillenj.org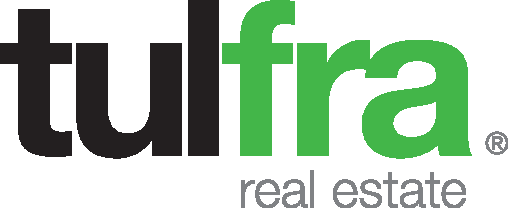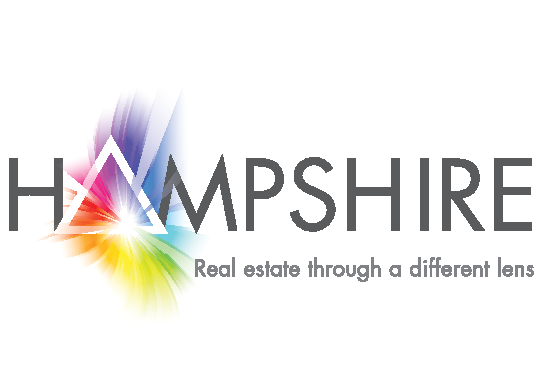 Tulfra Real Estate – tulfra.com
As the official redeveloper for the former Roche Diagnostics property in Belleville, Tulfra Real Estate together with its joint venture partner, The Hampshire Companies, have built an enviable reputation for transforming non-performing assets into successful communities in all asset classes including commercial, hotels, healthcare, and residential. These projects generate significant jobs and tax revenue.
The Rochelle Park, New Jersey-based industrial real estate and management firm works closely with municipalities to identify underutilized or abandoned properties and explore ways to transform them into successful projects that attract good tenants, enhance the quality of life, and help municipalities boost their bottom line. Under the leadership of Sonny Jumani, president, Tulfra Real Estate combines more than 100 years of experience in finance, construction, and real estate management and uses that experience to maximize a property's potential and value.
In Belleville, Tulfra's vision is nowhere more evident than at Park11, located on Franklin Avenue in the township. Originally a copper mill, the 20-acre property was home to Roche Diagnostics. It sat empty and unused from 2007 until 2015, when Tulfra and Morristown, New Jersey-based real estate investment firm The Hampshire Companies acquired the property. The partners have a decades-long relationship and have combined to develop more than three million square feet, including the 1,000,000 square foot mixed-use Park11.
It was clear to Tulfra and the Hampshire Companies that Park11 had potential for Belleville: in the heart of one of New Jersey's largest residential centers, Park11 is convenient to highways and located close to large employers, including the Clara Maass Medical Center. Park11 is certain to attract shoppers and residents, and most importantly, generate revenue for the town in a place that sat unproductive for nearly a decade.
It was with the tireless efforts of Mayor Melham and the town council that helped this project come to fruition. The Mayor encouraged and improved the re-development plan.
Today, the mixed-use development is home to a Wawa and Extra Space Storage, both of which entered into long-term ground leases. Additional hotel and retail pads are available for lease at Park11, including quick service dining, pharmacy, and medical office space.
Similar sites are underway across the Garden State, among them the transformation of the former AT&T data center in Rochelle Park into Village Center. The 7.5-acre obsolete site, directly across from the Garden State Plaza, is being redeveloped into a mixed-use center comprised of luxury apartments, retail, and self-storage. Similarly, Tulfra and The Hampshire Companies are redeveloping 920 Belmont Avenue in North Haledon, into a 180-unit luxury apartment community on the former unused municipal site.
For information, visit www.tulfra.com
CME Associates – www.cmeusa1.com
For over 35 years, CME Associates has been one of New Jersey's leading integrated engineering firms. With six offices and about 275employees, CME combines advanced Civil, Environmental, Geotechnical, and Structural Engineering services along with Surveying, Planning, and Landscape Architecture in one unique practice. From initial concept through construction, CME serves a broad range of government and private clients with world-class design and unprecedented local knowledge.
Motorcycle Mall – www.MotorcycleMall.com
Motorcycle Mall is a three-generation, family owned and operated motorcycle and powersports dealership in the NJ/NY tri-state area. We have new and used motorcycles, ATVs, dirt bikes, utility vehicles, watercrafts, scooters, generators and more! We fully service all customers, including municipalities for the last 45 years! Check us out at www.MotorcycleMall.com
NW Financial Group, LLC – www.nwfinancial.com
NW Financial participated in award winning transactions across multiple asset classes. Whether negotiating projects such as Toll Roads, Commercial and Residential Real Estate, Water & Sewer Assets, Health Care Facilities, Affordable Housing Projects or complex financial products, NW's deep knowledge base produced billions of dollars in successful transactions for clients.