Nicholasville, Kentucky
a diverse employer base and an enviable lifestyle to enjoy
With substantial Growth on the horizon, Nicholasville is looking forward to a profitable future
Banjo tunes and bourbon. It's what many people think of when they think about Kentucky. But there's a lot more to the Bluegrass State than just its musical heritage and its legacy liquor. In addition to those laudable attributes – throw in its magnificent horse country – in places like Nicholasville, a city of 32,000, just outside Lexington's southwest border, there's also growth and opportunity.
Nicholasville was originally founded in 1798 and incorporated in 1837. The town was named after Colonel George Nicholas — lawyer, planter, military officer, and politician who helped write the first Kentucky constitution in 1792. Today, the city that bears his name is the seventh fastest-growing one in the state and the tenth largest, overall. Most of its rapid growth began in the late 20th century, and it continues vibrantly in this one, the 21st – tripling its population over the last 30 years.
One reason for the city's admirable growth is its proximity to Lexington, where many of its residents travel to and from work. "We're centrally located and close enough to a lot of activities in the other communities that border us," says Planning and Zoning Director, Tim Cross. "So, we maintain that small town feels with the amenities of a larger town."
That being said, Nicholasville has more to offer than simply its status as a commuter town for the state's second-largest metropolis. The city has a diversified employer base that includes corporate offices, healthcare services, educational facilities, manufacturing, research, and wholesale and retail trade; its housing market is very competitive, and its quality of life is getting better all the time.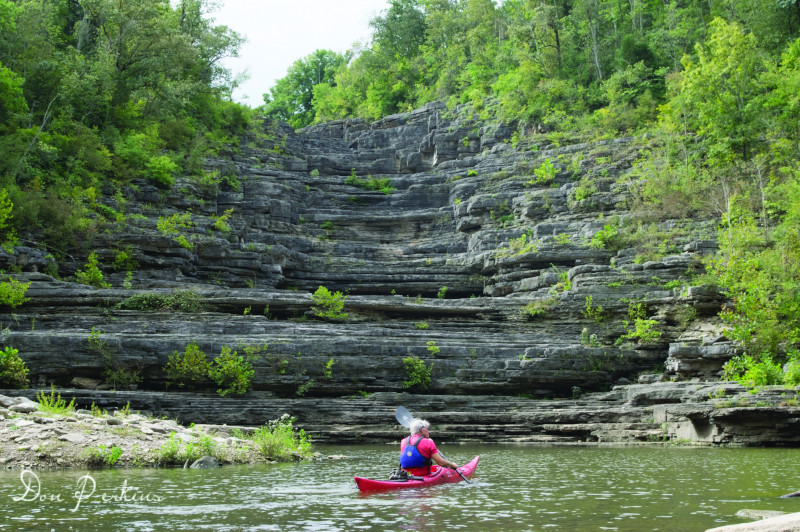 When it comes to attracting new business, Cross points to the National Jobs Act of 2017 and its creation of Opportunity Zones — places where development investments can receive special tax advantages. "That was a big win for us," he states. " In our new industrial park and other areas, we worked to be classified as Opportunity Zones. That allows for business tax shelters so that they can invest money either for new or upgraded facilities. It reduces their tax exposure, which makes us more marketable."
New and relocating businesses can access the Enterprise Industrial Park in Nicholasville, a 80-acre, fully-served site, 18 miles from the Bluegrass Airport and 16 miles from the intersection of Interstates 64 and 75. Jessamine County, of which Nicholasville is the county seat, and where Cross is also the former Chairman of the Jessamine County Joint Economic Development Authority, is developing another 200-plus-acre industrial park, located in an Opportunity Zone, 14 miles from the Airport and 18 miles from the interstates. The county is currently in the process of providing roads, water, sewer, gas, electric, and fiber optics while looking for national and multinational companies to move in.
To keep up with the growth of the city and its surrounding communities, Nicholasville is also building new housing and commercial space. "Right now, one of the most exciting projects that have been submitted is for a new, mixed-use development at the north end of town called Stonedale," Cross reports. "It's a 130-acre property with retail, hotel, some professional uses, and 300 apartments. We also have some residential developments coming with nice homes on larger lots."
"We are beginning to see in Nicholasville and Jessamine County several market-rate apartment complexes, which we have found is attractive to all generations. It used to be apartment-style living for a younger generation, but now we're seeing that it's available to some older folks who maybe don't want the maintenance of a home or want the freedom to travel, " he adds. "One project in Jessamine County is being conducted by a regional developer called Calamar. It's going to be our first high-end, age-restricted living facility with high amenities."
Cross illustrates that Publix Supermarkets, the Florida-based grocer, which only recently has begun to expand into the Kentucky marketplace, is going to be the "anchor" at Stonedale, with construction to begin next spring. "It used to be one of Sears or a big-box retailer that anchored developments," he notes. "The trend now is to find a grocer to anchor those developments. One of our most successful retail commercial areas, Brannon Crossing, is anchored by Kroger. They also have Hobby Lobby and Petsmart and Marshalls. But Kroger came first."
Bob Amato is Nicholasville's Utilities and Finance Director. Part of his portfolio is keeping the city's infrastructure on pace with its burgeoning population. "To keep up with the growth of the town, we have large capacity-increase projects – one in water and one in sewer, increasing the size of our wastewater treatment plant while continuing to protect the environment," he states. "We're also working on a new water transmission line for our water plant to keep up the water supply. Our electric system has good capacity; it was upgraded in past years and we have excess capacity. Those are the big projects that we have. And we continue to have among the lowest rates in the region, if not the lowest."
"As far as stormwater goes, the city participates in the state-mandated permit program called the MS4 Program," Cross adds. "We stay current with our permit which requires us to have six minimum control measures. So, we actively inspect our stormwater, but we don't have an active stormwater upgrade in the works. We did one in 2014-15. That was a response to a flood event that we had; we built a dam, and that dam has had a positive impact on those folks that were affected."
Doug Blackford, Director of General Government, talks about Nicholasville's commitment to green space and recreational amenities: "We've earmarked some revenue to make a significant upgrade to our existing parks system, as well as trying to get some new programs off the ground. We have recently entered into a contract to buy a sports complex on the south end of our community that will offer events to our youth. We are also trying to get a community center with an additional sports facility to offer soccer, football, and softball. So, we are certainly making that a priority."
Another priority in Nicholasville is getting those same young people ready to take advantage of the growing professional opportunities that abound after they finish their schooling. "About five years ago, we started working with the public school systems, and we've met certain criteria to have Jessamine County be identified as a 'Work Ready' community, which is a national designation," says Amato. "For students who graduate from our high school, it helps them to get hired because people know that they have a better chance to have the skills right out of high school to enter the workforce and be productive. If an industry wants to locate here, they know that we're producing a lot of graduates that can step in and help them out in their industry."
Finally, for the city's residents, as well as folks just passing through, Nicholasville offers several yearly events, sponsored by its partners in the local Chamber of Commerce, the Economic Development Board, and the area's own tourist board, Visit Jessamine. One popular event is the Kentucky Wine & Vine Fest Weekend, a yearly celebration of the Bluegrass State's thriving wine industry. In an area well-known for the production of Kentucky bourbon, most would be surprised to learn that Jessamine County was the site of North America's first commercial winery, founded by John James Dufour in 1799.
In Nicholasville, growth and new opportunities continue apace. It's a symbiotic relationship that encapsulates the city's proactive ethos – each reinforcing the other. For example, this past June, Blackford reports that the city opened a new police station; a new fire station opened in 2018, with another in the planning stages; and a new municipal building is also on the horizon. It's all in response to a growing population. "We like to use the term smart growth," he offers. "Growth that somewhat funds itself so we don't have to lean on increasing taxes. The focal point, now, is on opportunities for our residents."
"The growth is a challenge to keep up with," Amato admits. "But we take pride in doing it and take it as an opportunity to improve the community. We work hard to keep sure that our infrastructure is able to provide quality service at reasonable prices."
"Growth is important for us, because it gives us an opportunity to provide the amenities that our residents want," Cross adds in conclusion. "Also, as our population grows, we have the opportunity to attract more business. So, the increase in population increases opportunity."
Growth and opportunity. In Nicholasville Kentucky, they're just as popular as banjo tunes and bourbon.
AT A GLANCE
Nicholasville
What: A city on the rise with economic development projects in the pipeline
Where: Jessamine County, Kentucky
Website: https://www.nicholasville.org/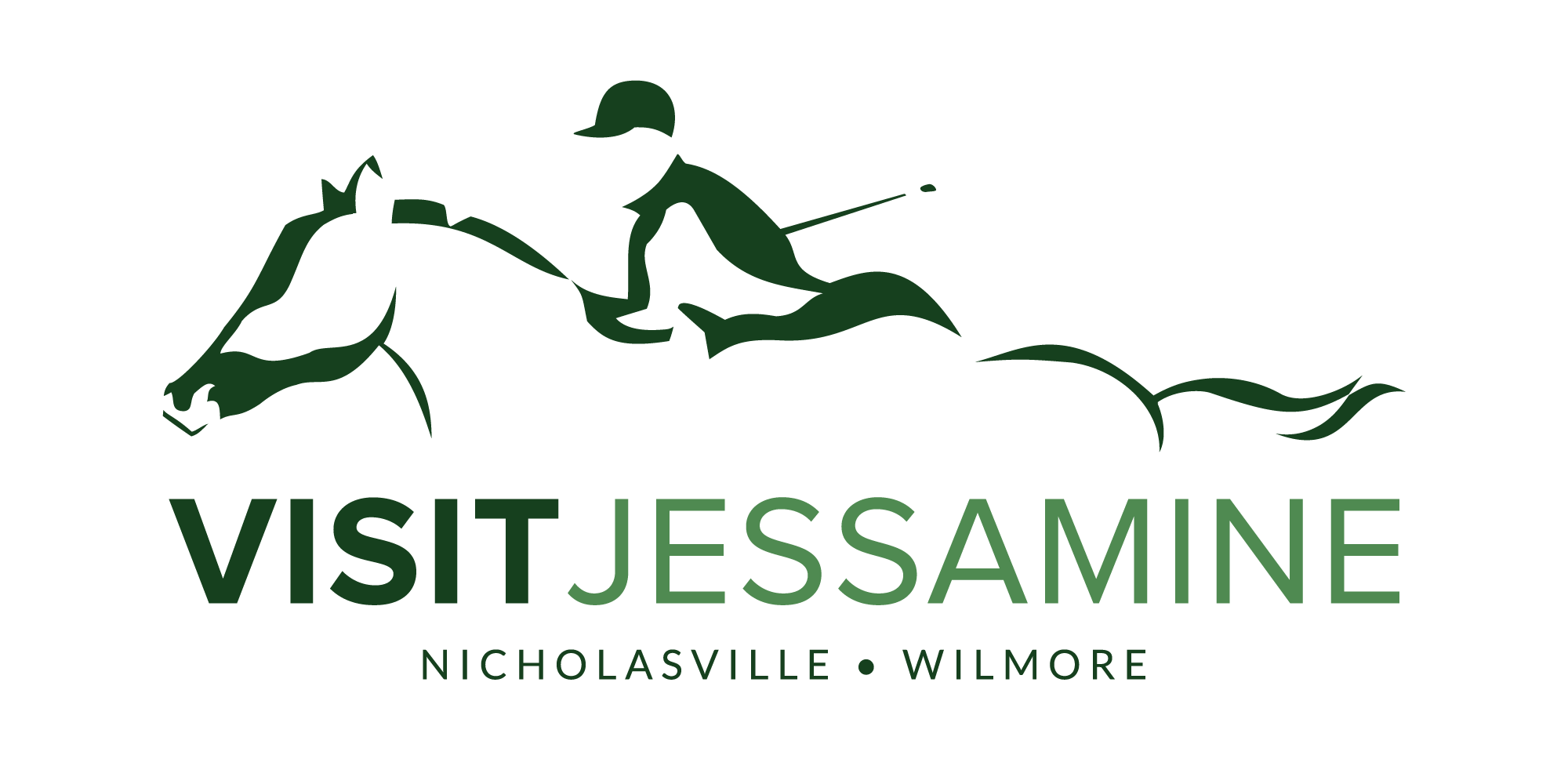 Nicholasville, Wilmore – Jessamine County Joint Tourism Commission – www.visitjessamine.com
Jessamine County welcomes you for an authentic and breathtaking experience in the heart of the bluegrass. Whether you are looking for a weekend getaway or a week-long adventure, Jessamine County has something to appeal to everyone. From outdoor adventures, endless attractions, historical sites, and wine tasting to experiencing small-town Americana, Jessamine County offers you an immersive Kentucky experience like no other.
Visitors will be able to taste the flavor of Kentucky's long-standing winemaking traditions. First Vineyard Winery is home to the first commercial vineyard established in the United States. This historical lush-landscaped vineyard overlooks the Kentucky River. Wine tradition continues at the 1922 House and Vineyard. A family vineyard, where wines are 100% Kentucky Proud, starting from Kentucky-grown grapes and crafted into the finished product on-site in Jessamine County. This local vineyard is home to award-winning wines, crafting friendships, and pouring history into every bottle of artisanal wine.
Outdoor adventure abounds in Jessamine. Step into nature at the Jim Beam Nature Preserve, Jessamine Gorge, and Asbury woodland trails. Kayak along the Kentucky River, taking in the beauty of the rock palisades. If you like to try your hand at sports, look no further. Jessamine County boasts the PGA's Barbasol Championship golf tournament as well as national tennis tournaments. Plan to play where the greats have competed if you are up for the challenge.
If you like Classic Americana, Wilmore will be top on your list. From local coffee and ice cream shops, B&Bs, small college communities, and local shops, small-town charm can be found at every turn. The nostalgia of the past can be relived as you explore, and visitors will feel right at home as they find a glimpse of days gone by.
Jessamine is home to Camp Nelson National Monument. Discover historical artifacts as you tour and walk the grounds where brave African American Civil War Soldiers gained their freedom at this National Park.
Adventure is found at every turn. Scenic backroads will lead you to High Bridge – once the tallest railroad trestle in the US. Take the journey over the waters of the Kentucky River by driving your car onto the Valley View Ferry; the river's last and oldest ferry service.
Let Visit Jessamine help customize your journey to Kentucky. Play, taste, rest and discover the difference. Whatever your adventure, Jessamine County offers unique experiences that will leave everyone with memories to last a lifetime.