Town of Tarboro, North Carolina
A place worth staying
Business View Magazine interviews Tate Mayo, Mayor of Tarboro, North Carolina, for our focus on Growth & Economic Development in U.S. Towns and Cities
The Town of Tarboro, North Carolina, might not seem like the obvious place to settle down, but once you're there, you might not want to leave. So says Tarboro Mayor Tate Mayo, noting, "It amazes me how many folks of my parents' generation and older, never thought they would end up in Tarboro, but stayed here for a night and ended up here for the rest of their lives."
The charming, historic Town of Tarboro sits along the bend of the Tar River, making it an attractive place for families to gravitate to. "Anybody that enjoys outdoor recreation will love our town," Mayo exclaims. "The river is right in our backyard. And we've got the second oldest town common in the United States second to Boston, right in the middle of town. You can go for a picnic, you can have a frisbee golf game, what have you. Our town is walking friendly. We've got a community pool, we've got a summer league baseball team that comes to town every summer, and we've got Indian Lake Park, which has a soccer field and walking trails that lead to the Indian Lake Sports Complex."
Indian Lake Park and Sports Complex has much to offer with hiking along the shores of Indian Lake, camping facilities, and an outdoor stage. The sports venue is home to many tournaments thanks to its baseball, softball and soccer fields, as well as a brand-new pickleball court. "We have five fields in a pinwheel, where we host all kinds of baseball, soccer, softball and travel ball tournaments, Top Gun tournaments," says Troy R. Lewis, Tarboro's Town Manager. "Pretty much every weekend we have tournaments running at the complex."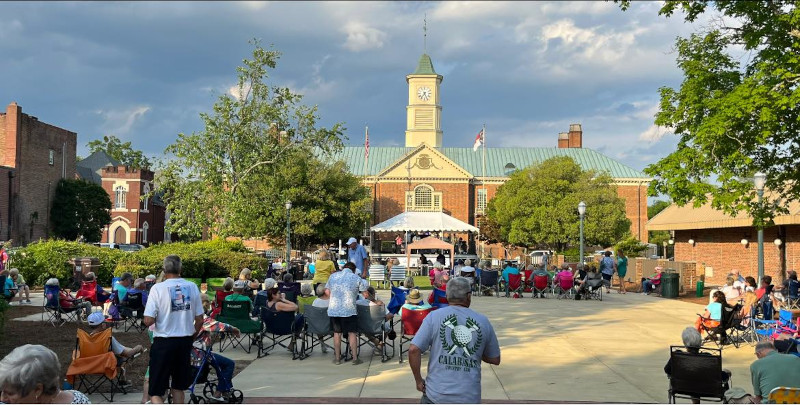 Tarboro, which is also the Edgecombe County seat, enjoys many river accesses – making it an ideal location for anglers looking to catch crappie, perch and more. It's also a destination for paddlers who want to take part in the Tar River Paddle Trail. For those who prefer to stay dry, Tarboro's rural atmosphere offers many miles of cycling routes along county roads and farmland.
But it's not just the wealth of recreation that makes the town a place worth stopping. Tarboro is rich with history, with some churches in the area dating back to the mid 18th century. Tarboro's Historic District takes up 45 blocks, encompassing more than 300 homes, churches and original 19th century storefronts. One of the oldest towns in North Carolina, Tarboro was originally settled by the Tuscarora Indians before the British colonized it in 1733. The Brits gave the town the name "Tawboro" after the Tuscaroran word "taw", meaning "River of Health."
Today, the town has a growing population of 10,721, with a large industrial base, that includes companies like automotive component manufacturer, Hitachi Astemo, and Korean communication company LS Cable & System. There's also Sara Lee Bakery, which recently expanded its facilities with a $20 million upgrade that added 104 new jobs. The strong industrial base helps keep taxes low and provides jobs for the community.
The Town of Tarboro works with the Carolina Gateway Partnership, a public-private recruitment coalition aimed at economic development in Edgecombe County. Together, they've erected a shell industrial building to help attract new businesses to the area and encourage existing ones to expand. The 65,000 square-foot building, located on Highway 64, has room for expansion up to 125,000 square feet.
"It's a prime location for us," Mayo says, "Anybody that needs space, we can spec it out for them and it's right there." Lewis adds, "We're finding that businesses that are interested in relocating to an area want a building already built. It saves them so much more time."
Tarboro also works closely with Edgecombe Community College, which has a campus in town, to help ready students for the jobs available in the area. "They have some initiatives that they're working in conjunction with our economic developers, as well as us, to train the workforce that's available here for any kind of business," Lewis says. "We've worked with industries as they come in to tailor programs to whatever their needs are."
Despite the town's push for industrial expansion, there has historically been one problem setting them back. A lack of housing, made worse by flooding caused by Hurricanes Floyd in 1999 and Matthew in 2016, has made it difficult for businesses to find homes for their employees.
"That's when it really became evident," Lewis recalls of the 2016 hurricane. "Residents of Tarboro, as well as nearby communities were displaced because of flooding and the plan from FEMA and emergency management was to place those people in other housing where they could. That's where we started to see the picture that all of our houses were almost full. We just didn't have anything available, including multi-family apartments, single family. And then, as we started seeing some growth in the industrial sector and them wanting to bring in new people for our workforce for these jobs, it became urgent that we find somewhere for them to stay."
That was an impetus for the town to aggressively start looking at options to improve its housing stock. "We came up with an incentive program that would incentivize new housing by participating in half the infrastructure costs," Lewis says. "The program was successful, and a 32-lot subdivision was quickly approved. Then, after they started building, we had about 200 other houses that were built that weren't even part of the program. They saw the market was viable. They started building houses and now we've got another 250 in the pipeline."
The new homes have been a boon for the town, whose homes are typically decades, if not centuries, old. "We're a historic downtown," Mayo explains. "Everything in downtown Tarboro is largely a historic house. They don't make new historic houses and you can only sell them so many times. So it's been great to see the new growth to the old tree with all that housing coming in. Now, we've got more houses coming up faster than anyone in our town could imagine ever being put there. It's really neat."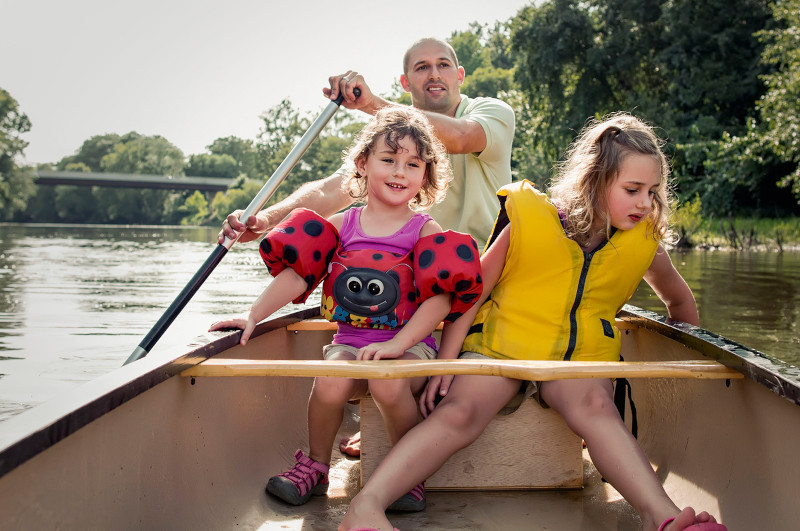 It's not just industry that has been driving growth in Tarboro. The town has seen an influx of people moving from other parts of the state to take advantage of its quiet quaintness and plethora of recreational opportunities. "A lot of that has to do with teleworking, if they can work anywhere, they'd rather work in Tarboro," Lewis says.
The town is now aiming to upgrade its broadband internet access to accommodate this growth. During the COVID-19 pandemic, Tarboro's broadband proved that it just wasn't going to cut it.
"The pandemic showed us, as kids were homeschooled and people were working from home more, that there were some challenges. We had access to broadband through a couple different providers, but the customer service and infrastructure was not up to par," Lewis recalls. "To overcome that, we went seeking a new provider and we were able to work out a deal with some pole attachments with a company called Infinity Link that is going to provide a fiber home network here in Tarboro."
The new network is currently under construction, but should be fully built out within the next few years. It will provide speeds of up to 10 gigabytes to every home in the town. "We are dependent on internet and internet infrastructure, and the ability to have reliable, high-speed internet is crucial in the 21st century," Mayo adds.
As Tarboro moves ahead into the future, they hope to continue to see sustained growth, but in a way that maintains the charming quality the area is known for. "One of the highlights of our community is that you can walk just about anywhere that you want," Mayo says. "You can do just about anything by walking or riding a bike. Having lived in Raleigh, NC and graduated from school up there, you get to see the good and the bad of living in a big city. What I'd be wary of all of a sudden is that we end up with too much traffic and lose that small town feel. I don't think we're on the road to that by any means, but a steady growth would be good."
Mayo also hopes to add a bit more green infrastructure to the city – namely in electric vehicle chargers. Having those will help attract a few more people to make a stop in Tarboro, and maybe they'll decide to stay a little while longer. "I think we can capture those folks that just need a quick stop and they can see what makes our town something worthy of living in," he says.
AT A GLANCE
Town of Tarboro, North Carolina
What: Charming small town; population just over 10,000
Where: The seat of Edgecombe County along the Tar River
Website: www.tarboro-nc.com

LS Cable & System USA – www.lscsusa.com
LS Cable & System U.S.A., Inc. is a leading U.S. manufacturer and supplier of energy wire and cable products and distribution systems serving the Commercial, Industrial, Renewable Energy and Utility markets. Our electrical product offering ranges from Low Voltage Tray Cable instrumentation, control, and power, to Medium Voltage, UL Type MV-105, and Primary URD, all in full compliance to U.S. industry standards. lscsusa.com