Town of Sahuarita, Arizona
Growing towards the future
Business View Magazine interviews representatives from Sahuarita, Arizona for our focus on Economic Growth & Development in U.S. Towns and Cities
Named for the majestic Saguaro cactus covering the nearby Sonoran Desert, the Town of Sahuarita is one of Arizona's fastest-growing communities. The town has been home to Indigenous peoples for thousands of years, despite only being incorporated in 1994. Some of its earliest inhabitants were the pre-historic Honokam, who were attracted to the landscape's sublime Sonoran Desert Mountains, abundant sunshine, and rich planting soil. These same reasons still inspire people to call Sahuarita home today. Added benefits like affordable housing, steady employment options, and top-tier amenities only add to its appeal. It is a town ripe with possibility and potential, where the next exciting project is always on the horizon.
"For me, it's our residents who make this the premier community of choice. We're typically ranked as one of southern Arizona's safest places, which says a lot about our quality of life," shares Mayor Tom Murphy, who moved into the community 18 years ago after retiring from the United States Air Force. "For a long time, we were a bedroom community for Tucson, but we're evolving into a commercial and technology hub. We're constantly growing with the support of our residents."
Town Manager, Shane Dille is a newcomer who says that, as an outsider, Sahuarita's southwest theme was a big draw. "I found all the vibrancy, color, and diversity attractive. It's such a wonderfully warm and welcoming town. There's just an energy about a growing community that's always fun to be a part of."
After being stationed around the globe, Mayor Murphy knows how a young community can offer unique opportunities. He believes that in well-established towns, citizens can make a difference, but in Sahuarita everyone has the chance to "set the foundation for future generations." Over the last two decades, the community's population has practically exploded, rising from approximately 3,200 residents in 2000 to an astonishing 35,000 in 2022. "Our quality of life is reflected in our population growth," states Economic Development Director Victor Gonzalez. "Our affordability combined with our geographic location have fueled this growth shaping our community. It certainly helps that we're located along Interstate 19 (I-19) and only 20 minutes away from Tucson International Airport (TUS)."
Such convenient proximity to major transportation and distribution routes have attracted large companies to Sahuarita. The local economy is supported by diverse industries as Raytheon Technologies Corporation – the multinational aerospace and defense conglomerate, the Davis-Monthan Air Force Base (DM AFB), and the University of Arizona. Agriculture is also strong, with some of the nation's largest pecan groves within the area. "Caterpillar (CAT) has its Tinaja Hills Demonstration & Learning Center located just outside town. It's a 6,500-acre testing ground for all its equipment," reports Dille. "Then there's the award-winning assisted living facility, La Posada at Green Valley – a trendsetter for senior care throughout the southwest. Many U.S. Customs and Border Protection (CBP) officers live here as well, because it's an easy commute to Tucson."
Bolstered by this booming local economy, Town Council is working towards developing an official downtown area. Meanwhile, Sahuarita Road is a core section of town, since some of the schools and Sahuarita Town Hall are located on either side. Most community events are currently held here, such as the Sahuarita Annual Winter Festival and Light Parade, the Halloween Spooktacular, and the Sahuarita Stars & Stripes Fourth of July event. The Mayor explains, "Being a young town, there isn't a downtown like the one I grew up with in Connecticut, but we're gaining momentum to hopefully structure one in the future. It's why we're also working on our Parks, Recreation, Trails, and Open Space Master Plan and programming additional recreation opportunities around the community."
As Arizona's fifth youngest town, it's critical that Sahuarita adheres to a balanced Master Plan. Not only does available land need to be identified, but proper infrastructure must be created so developments are properly supported moving forward. Completed in 2020, the Sahuarita Advanced Manufacturing & Technology Center (SAMTEC) is a successful example of what can be achieved when suitable infrastructure is in place. "SAMTEC is a 32,000-square-foot industrial facility owned and operated by the town," explains Gonzalez. "It was built to address the lack of industrial real estate within our community."
Funding was secured through a $3 million-dollar Economic Development Administration (EDA) grant, as well as local fundraising efforts on behalf of the Freeport-McMoRan Foundation. Recently, two high-profile technology companies have signed on to relocate their operations within the SAMTEC facility. Together, PowerPhotonic, an optical systems business, and Steel Jupiter, an R&D specialty coatings manufacturer, will take up approximately 27,000 square-feet of industrial space. "These contracts are exciting, because they'll provide more employment opportunities for our residents," says Mayor Murphy. "It all about quality of life. We're making Sahuarita a place where people can live, work, and play all within their own community."
Of course, strong working partnerships are essential to Sahuarita's continued success. According to Mayor Murphy, the mining company Freeport-McMoRan is a "great friend" of the town. He elaborates, "Especially the Freeport-McMoRan Foundation, which offers us financial support for different initiatives. We try to work with all our sector partners; finding common interests so we can work together for the betterment of our residents."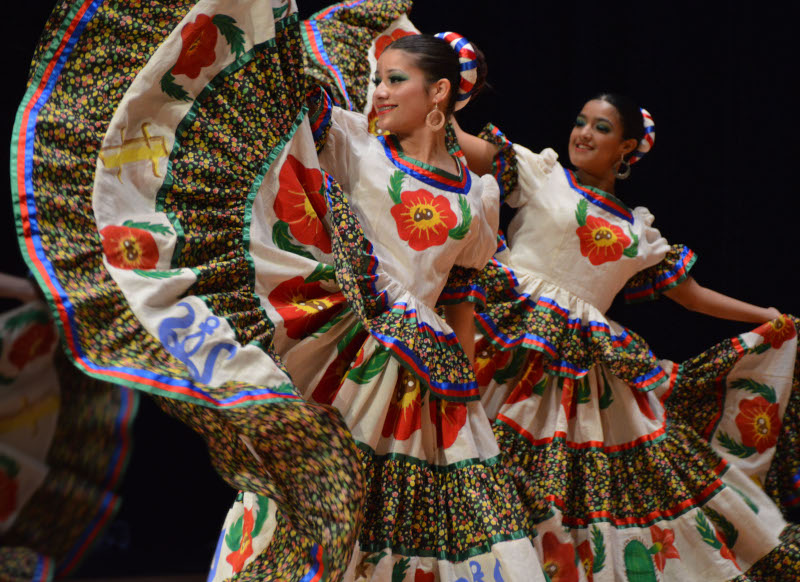 The town also fosters excellent relationships with its educational institutions. For example, the Sahuarita Unified School District provides workforce training through the local high school with Career & Technical Education (CTE) programs. Subjects like Construction Technologies and Culinary arts are covered, combining classroom learning with on-site training. Over the last five years, Pima Community College has started offering workforce training through its Centers of Excellence with programs focusing on Aviation Technology and Advanced Manufacturing. "We've even developed an exciting partnership with the Sahuarita Food Bank & Community Resource Center," shares Gonzalez. "We want to provide job training programs for food bank customers, teaching skills aligning with local business needs. We're even looking at partnering with Pima Community College to offer a Certified Nursing Assistant Program to better support our assisted living centers."
Offering workplace training also means providing adequate workforce housing, which many communities lack. Sahuarita is working on preventing this situation, by planning affordable workforce and multifamily housing. The Planning and Building Department has forecasted that the town's population will increase from 35,000 to 41,000 over the next half decade. Last year, 559 home units were built, with an additional 442 so far in 2022. A new development off La Villita Road is slated to accommodate approximately 1,200 homes. "We're moving quickly," says Mayor Murphy. "It's challenging offering a variety of price points other than the average $350, 000 dollars. Affordability is something we'll be wrestling with in the future."
During the construction process, developers have partnered with local providers like Cox Communications and CenturyLink to equip new builds with broadband internet. There's even a fiber line running along Interstate 19. Despite this, Mayor Murphy proclaims, "The town is always looking to improve service to help bridge the country's digital divide. I used to think of infrastructure as just roads and water, but now it includes internet; all these services help a community grow and thrive."
Looking ahead three to five years, Dille believes a main goal is to continue preparing for Sahuarita's fast-moving growth. He emphasizes, "We need to stay connected with our public, so we understand the will of the people and can incorporate that into our Master Planning efforts. We're currently revamping our Economic Development Strategic Plan, because the one in place now is several years old. So, it's once again time to speak with our residents and businesses to understand what is best for our future. It's exciting to say the least; we're proud of our community and what we've accomplished so far."
AT A GLANCE
Town of Sahuarita, Arizona
What: Fast-growing community with a high quality of life; population 35,000
Where: Pima County in Southern Arizona
Website: www.sahuaritaaz.gov
Steel Jupiter, Inc. – www.steeljupiter.com
Steel Jupiter's mission is to reduce the spread of airborne viruses, whether COVID, Influenza or others, to significantly reduce, human sickness and suffering, as well as the downstream effects demonstrated during the COVID pandemic – spikes in cases of mental health illness, the adverse economic impact on individuals, families, communities, and nations.
Businesses want to remain open; we want employees, customers, students, teachers, and guests to remain healthy and feel safe. As the pandemic continues to ebb and flow in its intensity after two plus years, our innovative technology captures these submicron aerosols and inactivates viruses reducing further airborne spread. Steel Jupiter's technology produces HEPA grade efficiency against aerosols on medium efficient filters and protective face masks without impeding airflow. Not all air handling systems can handle the stress and increased costs high efficiency filtration creates.
Filtration Systems will always be used to condition air. Steel Jupiter's coating technology protects against airborne viruses, recaptures energy savings and labor costs related to filter changeouts lost to higher efficiency filtration.  Steel Jupiter brings you a practical, effective innovation in filtration to ensure we stay healthy and safe in the workplace.
Freeport-McMoRan Inc. – fcx.com
Freeport-McMoRan Inc. (FCX) is a leading international mining company with headquarters in Phoenix, Arizona. FCX operates large, long-lived, geographically diverse assets with significant proven and probable reserves of copper, gold and molybdenum. By supplying responsibly produced copper, FCX is proud to be a positive contributor to the world well beyond its operational boundaries.
Green Valley Sahuarita Chamber of Commerce & Visitor Center

275 W. Continental Rd., #123
Green Valley, AZ 85622
520.625.7575