Troup County, Georgia
Georgia's Sweet Spot
A once agrarian county, Troup County has earned its spot as a hub for the automotive and tourist industries
Named for George Troup, the thirty-fourth governor of Georgia in 1826, Troup County comprises 446 square miles in the west-central part of the Peach State, on land originally inhabited by the native Creek people. Like much of the antebellum South, the area was originally developed for cotton cultivation, relying on slave labor to drive its agrarian economy. By 1860, Troup was the fourth-wealthiest and fifth-largest slaveholding county in the state.
Today, Troup County, with a population of about 70,000, is a premier, family-friendly community as well as a growing destination for business and commerce, in what county manager Eric Mosley, calls Georgia's "sweet spot."
"We are conveniently located about 45 minutes south of Atlanta, about 45 minutes to the east of Auburn, Alabama, and about 45 minutes north of Columbus, Georgia," he states. "So we're in a great location to grow and to make a huge impact on Georgia as well as the southeast."
Troup County contains three main cities: West Point, Hogansville, and La Grange, the county seat; and some smaller municipalities: Harrisonville, Long Cane, and Mountville. It is also home to three institutions of higher learning, including LaGrange College, Point University, and West Georgia Technical College. For much of the 20th century, textile manufacturing was a major part of its economy. Now it is powered by the automotive industry, advanced manufacturing, and a very robust tourism sector.
"Back around the time the economy turned – 2007-08, Kia showed up in La Grange," Mosley recounts.
"This is now their North American headquarters, and home to the new Kia Telluride, soon to be the new EV9, which is their new electric SUV; the Kia Sportage; the K5, which used to be the Optima; and the Kia Sorrento. They have about 3,000 employees, but we also have a lot of subsidiary suppliers around, like Hyundai and Sewon, so there are about 13-15,000 employees that are directly related to Kia. We are also the international headquarters for Duracell," Mosley adds. "The majority of batteries utilized throughout the world are manufactured here in Troup County."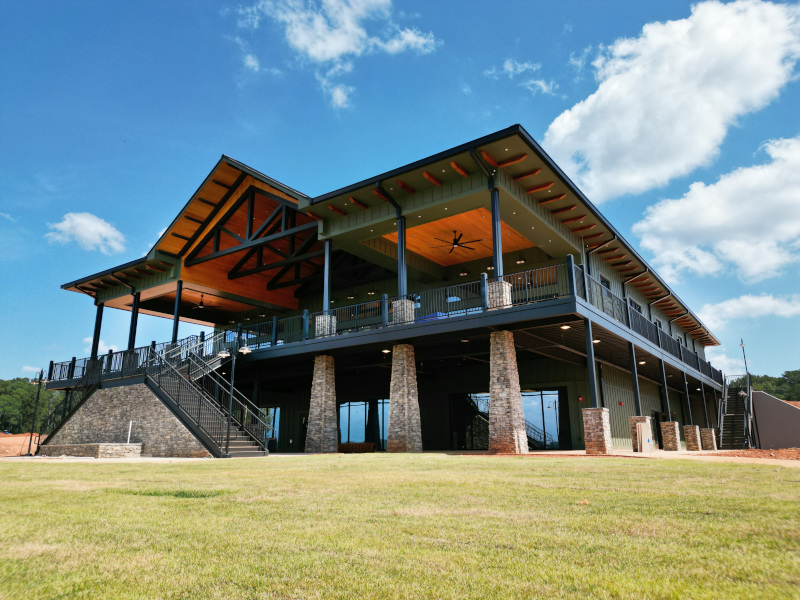 Tourism is key
Much of the county's tourism activity is centered on West Point Lake, a man-made reservoir built in the early 1960s on the Chattahoochee River, downstream of the West Point Dam, whose purposes were to provide flood control, hydroelectric power, and water storage to aid the navigation of the lower Chattahoochee. Maintained by the U.S. Army Corps of Engineers, today, West Point Lake is home to 35 recreation areas, including parks, campgrounds, and trails, and offers the angler an abundance of bass, catfish, crappie, and bream within its 40-plus square miles of open water.
Another major tourist attraction is Callaway Gardens, a 2,500-acre complex near Pine Mountain in neighboring Harris County, but just 18 miles southeast of LaGrange. Home to the world's largest azalea garden, the destination draws over 750,000 visitors annually. Callaway Gardens was conceived by textile magnate Cason Callaway and his wife Virginia during the Great Depression of the 1930s on land that had been worn out from 100 years of cotton cultivation. They wanted to "create a garden so beautiful that it would make visitors want to go home and lead better lives.
"After years of bulldozing, damming streams, planting soil-regenerating crops, and landscaping, the renovated grounds opened in 1952 with 20,000 new trees, shrubs, and native flowers. In 2022, Callaway Gardens was purchased by Herschend Family Entertainment, a privately owned themed entertainment company, with plans to invest over $20 million over the next several years on renovations and other improvements.
Other area attractions include the Great Wolf Lodge, a 470-room hotel with a 100,000-sq.-ft. indoor water park.
"It's a huge draw for tourism," Mosley states. "Hundreds of thousands of people flock here from all over the southeast."
There's also the Wild Animal Safari in Pine Mountain, a 500-acre park with over 500 animals and 70 different species; and for residents and tourists alike, the Sweetland Amphitheatre is a 2,500-seat outdoor venue for performances and community events that opened in 2016 in the heart of historic downtown LaGrange.
"It was the old city pool and it was transitioned into a fabulous outdoor event facility," Mosley notes. "This year, we're hosting about 12 concerts there as part of our concert series."
Another outdoor event facility slated to open this coming December in Troup County is the Oakfuskee Conservation Center, with 25,000 square feet of event and classroom space on the banks of West Point Lake.
"The lower portion of the building will be utilized for outdoor education," says Mosley. "We have a group called the Chattahoochee Riverkeeper; they educate our students about the importance of the lake and the Chattahoochee River Basin to our economy and health. The upper story will be a large event facility for weddings and other events. It sits on this beautiful vista with a 280-degree view of the lake so it's a great facility. We're already just about booked up for 2024."
Finally, Mosley sees Troup County as a player in the growing field of sports tourism.
"We probably have about 40 weekends a year where we're bringing in events – baseball, softball, soccer, football, cheerleading tournaments," he reports.
"We're currently in the process of expanding a large soccer stadium in the southern part of the county, and we're in the process of building a large pickleball facility. It's one of those new emerging sports and we're hoping to host tournaments. We've got robust hotel and retail amenities that draw folks in. If you're in Florida, Alabama, or South Carolina, it's easy to come here. We're hopeful to see more and more recreation tourism as we develop."
Keeping the county current
As Troup County experiences growth, keeping its infrastructure and amenities current and in top condition is imperative. "We're trying to expand our water and sewer infrastructure," says Mosley.
"We know that economic development follows water and sewer. So, we are working hard with our cities to provide as many financial incentives as we can to allow for water and sewer infrastructure to continue to grow throughout our county. And as we build our facilities we also keep storm water in mind. Recently, we have seen a huge influx of tornadoes; just in the past year, we've had five verified tornadoes. So, we encourage our residential and commercial builders to continue to consider safe rooms as part of their infrastructure."
"A huge part of what Troup County does is help implement our road and bridge network," Mosley continues.
"We've worked hard over the past ten years to ensure that we have some of the highest quality roads and corridors throughout our community; to ensure that we have easy access for our many companies. The last piece is our rail access. We're on the cusp of developing an inland port. This will be a CSX/Georgia Ports Authority project that will help transport goods and services from Kia, Duracell, and other suppliers to the Port of Savannah and beyond."
"The county has also put a lot of money into Parks and Recreation," Mosley adds. "We've got a tremendous variety of sports: football, baseball, lacrosse, field hockey."
The county manages Callaway Stadium in LaGrange. Built in 1958, it is used by all three area high schools for football and soccer, and by the LaGrange College Fighting Red Panthers football team.
Public Safety is always a concern when trying to attract new residents while keeping its current ones safe and secure. Mosley maintains that the county has "a robust public safety system."
The three cities have their fire, police, and EMS (Emergency Medical Services), and they all work closely with the county's departments. American Medical Response, Inc. (AMR) provides county-wide ambulance service; the WellStar West Georgia Medical Center provides emergency medical care; and the Emory at LaGrange clinic offers primary and specialty medical services.
The next chapter
Going forward, Mosley lists three top priorities for Troup County's continued growth and development.
"People move into communities like ours because they're looking for affordable housing, public safety, and a high quality of life," he offers.
"Those three things are critical to us over the next several years. We're looking for a diversity of housing – more multi-family, more single-family, and more non-traditional housing for young professionals looking for apartments, townhouses, and studios. We're seeing a lot of interest in that market. And we've got to continue to enhance public safety because we've got to continue to attract people here to fill our community."
AT A GLANCE
Troup County, Georgia
WHAT: A county of 70,000
WHERE: West Central Georgia, near the Alabama border
WEBSITE: www.troupcountyga.gov
Hyundai Transys Georgia Seating System LLC – www.hyundai-transys.com
Today's automobile is more than mere transportation – it's an embodiment of lifestyle, technology, and luxury. Central to this evolution is the car seat, an often-overlooked component, which Hyundai Transys Seating System, an esteemed division of Hyundai Motor Group, has transformed into a hallmark of excellence.
Beyond mere cushioning or aesthetic appeal, Hyundai Transys recognizes that a car seat symbolizes the union of cutting-edge technology, ergonomic design, and premium materials. Standing at the vanguard of this union, the company has successfully introduced seating that redefines comfort, safety, and environmental responsibility through rigorous research and development.
Furthermore, while Hyundai and Kia are their primary partners, Hyundai Transys's reach extends beyond these giants. They now supply premium seating solutions to innovative electric vehicle brands like Lucid and Rivian, showcasing their adaptability in a rapidly evolving automotive landscape.
Nestled in West Point, Georgia, this commitment to excellence and innovation in seating design, paired with collaborations with other industry leaders, places Hyundai Transys Seating System at the pinnacle of global automotive seating solutions. The fusion of tradition and future-readiness, comfort and tech, makes Hyundai Transys a trendsetter in the industry.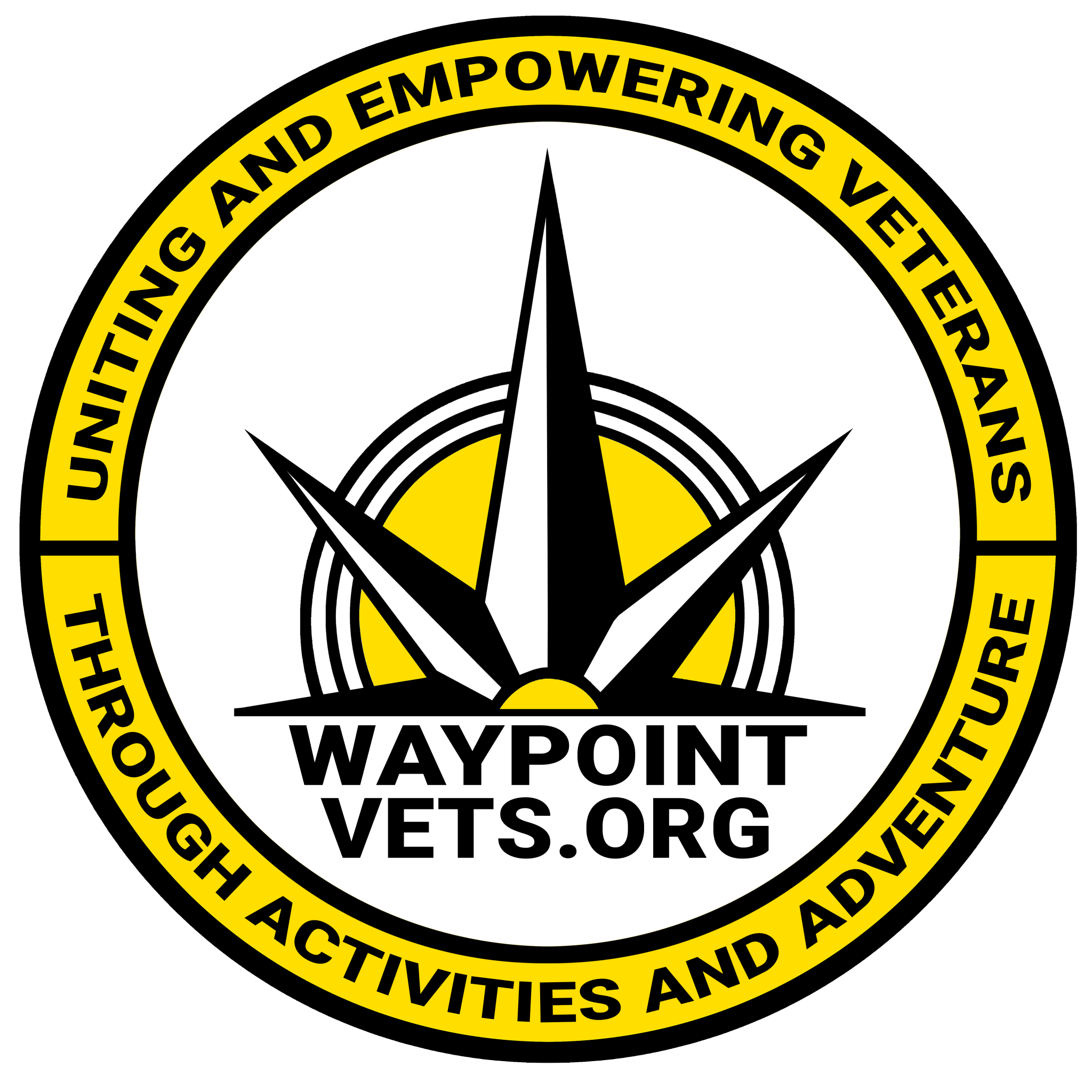 DSPII WayPoint Veteran's Services – waypointvets.org
DSPII (WayPoint) was created to assist veterans and their family members with all military transitional needs. Regardless of the era they served, all veterans may be entitled to V.A.  compensable services. Our goal is to ensure all who served receive the benefits and services earned from protecting this great nation.
Habitat for Humanity ReStore – www.habitat.org/restores
HFH Troup Co., Inc. has served the families of Troup Co. since 1991.  We provide affordable housing to families in need and we believe everyone deserves a decent place to live.  Our affiliate is currently completing construction on houses 101.  Our plan is to build 18 new homes over the next 3 1/2 years.  Our HFH Restore located in LaGrange is a wonderful source of revenue which supports our efforts to build homes.  Please support our efforts by donating to our LaGrange, GA Restore.