Garfield Heights, Ohio
A community strategically located with growth on the radar
Business View Magazine sat down with the Mayor and city officials to talk about upcoming economic development projects and projected growth for our focus on the fastest-growing towns in the US
New roads, industrial and commercial developments, green scapes, and parks are all part of the plans for the future of Garfield Heights, Ohio, a Cleveland suburb that is within 10 minutes of every major highway in Northeast Ohio. Strategically placed near the intersection of Interstates 480 and 77, Garfield Heights is only 15 minutes away from Cleveland Hopkins International Airport.
Over the last two years, Garfield Heights has been planning, and is now executing a Master Plan Survey, conducted by the Cuyahoga County Planning Commission and now carried out by the city. This is important because the city is in a favorable position to take advantage of growth opportunities afforded by its location and access to resources.
"We are seeing more young people moving into Garfield Heights, which is great for the future of the city," says Mayor Matt Burke. "We need to find reasons for them to stay and raise their family here."
The Master Plan Survey, funded largely through a grant, is the driver behind many positive changes in the city. One of its main purposes is to develop vacant lots. City administrators are currently working on a plan for single-family in-fill housing in an effort to address the empty lots. Some of the other development projects underway include the I-480/Granger Road interchange and the development of the Turney Road/ Garfield Heights Boulevard corridor as a walking district with greater connectivity to Cleveland Metroparks and other recreation amenities.
The Garfield Park Reservation is undergoing the development of an old pond from the early 1900s, expected to be completed by the summer of 2023. This will allow families to enjoy an outdoor setting on the water in a serene, safe location. Funding is also in place to add a boathouse as part of this restoration in the center of town.
Cleveland Metroparks purchased 45 acres of land around Wargo Farms to support the community's outdoor recreation areas. Not only does this include baseball and softball fields but other outdoor conveniences and a future walkable nature trail.
Says Burke: "we have many projects in place that we're excited about."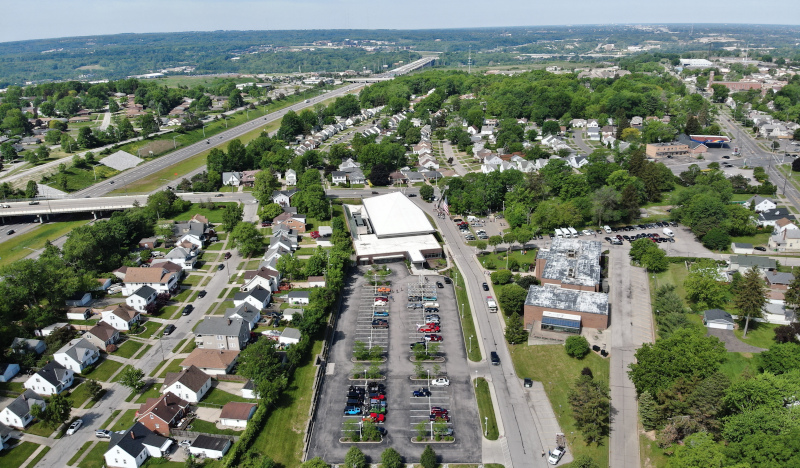 Brownfield remediation grants expand opportunities
The Environmental Protection Agency's Brownfields Program provides grants and technical assistance to communities, states, tribes, and others to assess, safely clean up and sustainably reuse contaminated properties. Sites in Garfield Heights include a landfill at the Highland Park development, a former shopping center that previously housed multiple big-box retailers, and a property owned by Kurtz Brothers, a landscaping supply and delivery company.
The Highland Park site includes a $10 million grant with oversight and support provided by Cuyahoga County, $2.5 million for the site formerly owned by defunct manufacturer General Chemical and another possible funding opportunity for remediation of a landfill with the help of owners Voyus Excavating.
The goal would be to build a road through some of these areas to help expand the city's transportation corridor. Other cleanup sites might be turned into parks or green scapes, or even other industrial or commercial development sites.
"Getting the funding for site cleanup is key because it allows us to create [an effective way to use] these sites to further the city's growth," Burke says. "It's a great program for cities like ours and will help us get better use out of that land."
Ohio as a whole is increasingly being looked at as a future home for manufacturers, given the success of Intel's extended footprint in the Columbus metro area. The state is providing many options for tax abatements and incentives and the opportunities for Garfield Heights are significant. Throughout the city, space is available for manufacturing and distributors, and it is well-positioned to handle the housing demand for any new employees.
It is an interesting market to attract manufacturers because in some sectors there has been a renewed industry for employees in that work, Burke says. Garfield Heights leadership works with Ohio Means Jobs to recruit potential employers. Some who have remained in the workforce may be more likely to make a change following the COVID-19 pandemic, which can lead to new career opportunities. While employment growth in the healthcare sector remains strong, some have chosen to leave that field and are looking at manufacturing or other engineering roles as an alternative.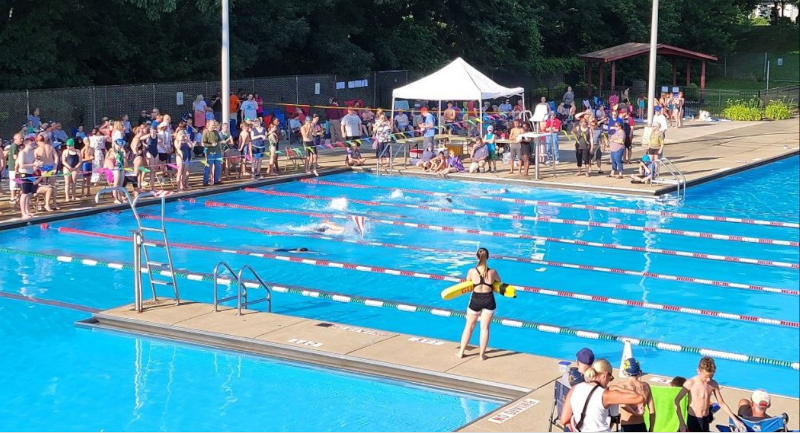 "We have some very attractive empty lots to market in really great spaces," Burke says. He continues that "our convenient location to Cleveland, the lake, and highways to other communities is extremely appealing.
Another appealing feature for employers and new residents is the availability of high-speed broadband services given the upgraded fiber optics that have been installed in areas around the city since 2020. The next goal, says Burke, is to find ways to ensure these broadband services are more affordable for residents. "We saw during the pandemic how critical it is for all of our citizens to be connected," he adds.
While Garfield Heights might not currently have a traditional downtown area, that may change in the years ahead. Burke says that the city is looking at developing the intersection around Turney Road and Garfield Boulevard as a zoned location for retail and a planned downtown area. More road restructuring and resurfacing will need to occur in that area, and the multi-street reconstruction that is underway is progressing to support this effort.
A contractor has been awarded for the street reconstruction efforts at a total cost of $3.15 million, with Cleveland Water picking up about $2.2 million of the bill. It will cover a comprehensive paving and resurfacing project that also includes the grading of water lines by Cleveland Water to prevent future issues.
Garfield Heights is partnering with Clean Future Ohio to look at ways of not just attracting sustainable-focused businesses and manufacturers but building green infrastructure in the city. One of its large newer employers is Rivian Auto, which opened a service center for its electric truck business in the city. This partnership with Clean Future Ohio and the city's commitment to Rivian and other possible businesses has helped it to attract grant money for electric charging stations around the U.S.
This is especially helpful because three exits off I-480 border Garfield Heights, so it has room to add charging stations to lots directly off the freeway for commuters and carpools. Burke hopes this will allow the city to attract future green energy employers, EV battery manufacturers, and EV companies. He has even been in touch with economic development professionals and manufacturers in Canada who feel they can harvest the materials to make more batteries. The Canadian government believes that half of all vehicles sold in Canada will be EVs or hybrids by 2025.
"We're hoping that some of that business trickles down to Northeastern Ohio," Burke says. "We're only four hours away from them and can get anywhere quickly to anywhere from here."
Burke also feels that Garfield Heights is a great location for remote workers because of its accessibility and transportation benefits. He allows city employees to work remotely when possible because not only does it benefit families that might otherwise have healthcare challenges but it allows workers to get things done from home even when sick, keeping them from infecting other co-workers. He says that the "flexibility we offer" and "safety we promote" is just another example of how the city is trying to remain competitive with its neighbors in Ohio and around the Midwest.
AT A GLANCE
Garfield Heights, Ohio
What: a growing community located near an abundance of natural resources
Where: Northeast Ohio
Website: https://www.garfieldhts.org
Love Insurance Agency – www.loveinsurance.com
440.527.5050 – chardonadmin@loveinsurance.com
Love Insurance Agency is dedicated to the principles of superior customer service, product expertise, and diversity. Our staff is experienced, knowledgeable and accessible, and are ready to conquer the toughest insurance situations. We help consumers save money, we help businesses reduce risk, and we help families protect and preserve their financial future.