Tailored Management
Connecting top talent with top-tier opportunities
Business View Magazine interviews Brad Beach, President/CEO of Tailored Management, for our focus on Top Professional Services Companies in the U.S.
The labor market has changed significantly over the past two years, occasioned by the COVID-19 pandemic and its aftershocks. Most companies during this period transitioned to remote and WFH arrangements to prevent the spread of the virus and keep their staffers safe.
As the global economy slowly rises back to its feet, employers and employees face a stark reckoning. Is there a way back to the way things were where everyone worked at the office? Or are remote, WFH, and hybrid the new normal?
Few companies understand this challenge as well as Tailored Management, a premier national recruiting and staffing agency based in Columbus, Ohio. The company is in the eye of the staffing storm that has erupted in the United States as workers grapple with going back to the office after working from home for so long, and employers desire that they come back to the office.
"I'm somewhat perplexed and amazed at how the pandemic altered the state of employment in the entire country, if not the world," says Brad Beach, President/CEO of Tailored Management. "Two years ago, it was commonplace for people to go into work and put in their 40 hours a week. In the last year and a half, suddenly, the pandemic created this level of expectation that workers can forever remain remote. And that is the challenge both for employers and employees. Employees got comfortable working from home, not having to make that drive. But employers, on the other hand, are worried about culture, connection, communication, and collaboration, which all lack in a remote world."
This scenario is worlds away from the work environment Beach launched his company into, when the work environment was more straightforward. He shares how the company started and how it has evolved to where it is today: "I started the company 20 years ago. Before that, I had worked in the recruitment and staffing industry for around 10 years, at one time working for a national staffing company where I learned a lot of what I know. I left because I did not match well with the large corporate infrastructure, with all of the politics and a lot of the messaging that just didn't agree with me. I chose to start my own business, which I ran out of my bedroom."
Then, everything changed one day, when one of his larger clients asked Beach's company to help them recruit for a facility in Albuquerque, New Mexico. Although this was a significant opportunity for Tailored Management, it was quite unusual, especially with how the industry worked at the time.
Beach recounts, "Back then, most staffing and recruiting companies had a geographic brick and mortar office in the location they were servicing, where people could walk into the office, fill out an application, and get interviewed on-site. We thought about it, and even though we were not sure how we would do it, we gave it a shot. We did very well, recruiting personnel in Albuquerque, New Mexico, while we sat in Columbus, Ohio."
This event opened Beach's mind to the possibility of soliciting business nationally, which influenced the company's current specialization. Today, Tailored Management works with Fortune 500 companies across the country, providing workers for their formalized contingent labor programs.
"We service all our national clients from our central recruiting hub in Columbus, Ohio," says Beach. "Although we were initially met with skepticism, especially from bigger clients in New York, Texas, and California, today, they are our biggest advocates and have helped publicize our unique story, driving even more business our way."
Besides bucking the on-location recruiting trend in the recruiting and staffing industry, Tailored Management has carved a niche by providing a unified team and consistent service to each client while maintaining compliance throughout the recruiting lifecycle. "Compliance is a major pain point for our clients," explains Beach. "Our ability to remain compliant while ensuring seamless communications across the board through dedicated staffing and recruitment teams for each client truly set us apart."
This uniqueness has paid off. Tailored Management booked $100 million in revenue this past year, up from $7 million in 2009 on the back of between 32 and 34% YoY growth over this period. In addition, the company has been named to the Inc. 5000 list of fastest-growing companies in the United States for three years in a row and is on various Forbes lists, including America's Best Temp Staffing Firms 2022, Best Recruiters – Professional Search 2022, and Best Recruiters – Executive Search 2020.
Tailored Management currently has 175 internal associates and 2500 external ones. Although the company uses advertising and other formal channels to recruit internally, they have found that word of mouth works best, especially when coupled with its unique corporate culture. "I'm a firm believer that innovation comes from the bottom up and not from the top down, and that we need individuals to work and exercise their job in the best way that they see fit," says Beach, referring to the company's work autonomy policy.
The company also embraces what Beach calls a 'free-to-fail' work environment. He acknowledges, "I want people to make mistakes because that is how they learn. I encourage people to take risks and exercise their job in the way that they believe they can do their best. This bolsters employee longevity and retention because it allows each associate to feel fulfilled at the end of the day, to walk out feeling as if they have made an impact."
Tailored Management makes the most of its talent acquisitions through electronic vendor management systems (VMS). "Clients open requisitions within these tools, which are imported into our system," notes Beach. "Our recruiters then fill out the requisitions in the various geographic areas, employing various tools like Indeed, ZipRecruiter, social media, and robust referral programs. We've been utilizing JobDiva's applicant tracking software for several years and they have been a wonderful partner going above and beyond our expectations."
The company is always on the lookout for new, unique, and impactful ways of acquiring talent. It is currently developing a talent crowdsourcing platform that Beach says will revolutionize the recruitment and staffing market. Besides leveraging such tools, Tailored Management also maintains a continuous learning practice that teaches internal recruiters communication and empathy, especially towards potential hires.
"We teach our recruiters empathy, communication, and a fundamental understanding that what we offer can be a potentially life-altering experience," says Beach. "We tell them that it might be the 15th person you've talked to today, but you might be the first person that candidate has spoken to, so approach every interaction with empathy and understanding."
In the wake of the Covid-19 pandemic and the resulting labor transition to a WFH/hybrid work environment, the company is bridging the gap between companies that want employees back in the office and a workforce that wants to stay home.
"I don't think this is the final lay of the land," says Beach. "I believe things are still playing out, and ultimately we might see most people back in the office by the end of next year or early 2023. Currently, most people are looking for remote positions, so they usually opt out when they find an opportunity asking them to work in an office. However, over time these remote opportunities will lessen as more companies move back to on-premises work, which may ultimately shift the labor market back to where it was pre-pandemic, or at least a hybrid model."
As Tailored Management gears up for the next chapter of growth – from a $100 million to a $500 million company, Beach trusts its bottom-up philosophy will continue fostering innovation, ensuring relevance, and retaining its current nimble nature.
He shares, "Bottom-up innovation will guide us as we move into the future. As a 50-something-year-old leader, I might like to believe that I am on the cutting edge. Still, in reality, I know that the people on the cutting edge are the 28 year old's in the office that are more attuned to the culture of the world and what's going on and what people want to see from their employer. Besides innovation and relevance, the other hurdle we will face in our next chapter of growth is getting our arms around the various technical systems required to accommodate all the growth. That is where most of the challenges lie."
Chat with Brad about Covid
Documentary about how Tailored Management started
Tailored Management Culture
How Tailored Management works with your company
AT A GLANCE
Tailored Management
What: A leading staffing firm with a tailored approach to national recruiting
Where: Based in Columbus, Ohio
Website: www.tailoredmanagement.com

JobDiva – jobdiva.com
At JobDiva, we're profoundly attuned to staffing, whether it's the intricacies of operations or the monumental challenges our industry faces whenever the labor market fluctuates.
When bringing on a new client, we internalize the unique context of each business unit we're servicing so that we can configure not just software but bespoke business solutions.
Our guarantee of a seamless implementation is part of our core values. Our data handling is world-class. Teams are trained by seasoned experts who have worked in the industry themselves and know how to use every tool to its best advantage. Our clients report leaving sessions feeling in control and empowered to leverage a totally new suite of technology and benefit from its vast, proven potential.
Every stakeholder is essential to success in this industry. The best practices we deliver are meant to best serve recruiters and clients, candidates, and salespeople alike. This is because we're not a feature factory, but a transformation partner, a solution that wraps around your business and elevates it. Thanks to this deeper commitment, our client relationships last longer and build better. You hear it all the time: while you're growing your business, JobDiva will be growing your bottom line.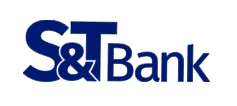 S&T Bank – stbank.com
At S&T Bank, our dedicated commercial banking team delivers the event-driven financing solutions that companies need for growth. We have the industry expertise and financial strength to position manufacturers, distributors, wholesalers and service companies to succeed.