Superior Fresh
The art of regenerative agriculture
Business View interviews Brandon Gottsacker, President of Superior Fresh, about the complexities of sustainably balancing aquaculture and hydroponics
It would be difficult to imagine an industry that's more important to the planet's health than farming. It provides the nourishment to sustain a global population of almost eight billion. And yet, despite its importance, farming is not always viewed particularly favorably. Modern agricultural practices are frequently criticized for being unsustainable, for consuming huge quantities of water, and making a significant contribution to greenhouse gas levels.
But these criticisms can be unfair and that's certainly the case with Superior Fresh, a family farm producing certified organic leafy greens and premium seafood located in the State of Wisconsin. To clarify, aquaculture was the initial plan and the greens production came into play in an effort to reduce the amount of wastewater from the aquaculture facility. After a recent expansion to that facility, the farm now produces more than 1.5 million pounds of Atlantic salmon a year.
Brandon Gottsacker, President at Superior Fresh, joined the company in 2012, attracted by the potential synergies around aquaculture and hydroponics. "Aquaponics is something that's been around for a long time, but we've never really seen anybody do it on the kind of scale that we are," he explains. "In 2015, we broke ground here in Northfield, Wisconsin, a small town outside of Eau Claire, and we produced a modest amount of Atlantic salmon in that facility, in conjunction with a three-acre greenhouse."
Since then, the farm has expanded rapidly. Superior Fresh completed construction on its phase-two greenhouse in 2019, which increased its footprint from three acres to six acres under glass. Then earlier this year, the company completed an additional expansion, which means it currently has nearly 13 acres under glass. "The greenhouse and our fish production are completely separate operations and structures," Gottsacker reports, "but we've spent a lot of time figuring out how we can integrate the two. Typically, people look at aquaculture and see it as having a significant waste stream. We saw this as an opportunity and with that opportunity, we're growing organic, leafy green vegetables in our greenhouse. The greenhouse was initially treated almost as a way to pull nutrients out of the water, so we could use less water. By integrating the two sides of our businesses, we are able to utilize a much tighter recycling system that delivers huge water savings."
Of course, integrating both the hydroponic and aquaculture systems at Superior Fresh is a complex undertaking. The farm has relied heavily on its R&D department to develop new sustainable initiatives and develop as a business. "Our R&D department is evolving every day," says Gottsacker. "Dr. Steve Summerfelt is our Chief Science Officer and he spent 25 years as the Director of Research at the Freshwater Institute. I would say Dr. Summerfelt is the best in the industry when it comes to recirculating aquaculture system engineering and he's really helped us develop on the greenhouse side as well. Also, we produce all the designs for our systems internally; they're all proprietary."
In addition to its impressive R&D department, Superior Fresh has a number of other noteworthy features at its headquarters. "The site here is amazing," Gottsacker notes. "We're located on an 800-acre native restoration project and, primarily in the summertime, we're removing invasive species from the property and returning all the conventional agriculture back into its native state. We're planting hundreds of thousands of wildflower plugs, re-seeding fields with wild grasses and wildflowers, and getting them established. Then we take all our water from our aquaculture and hydroponic facilities and any overflow water gets irrigated right onto the land. Plus, we've got upwards of 50 beehives on-site and we tap all our own maple trees. So, we've got all kinds of cool projects happening here."
Superior Fresh has upwards of 100 employees; a team made up of hardworking individuals that are passionate about healthy, sustainable food production. In particular, the company's combination of farmers and scientists has enabled it to become the largest aquaponics facility in the world. It all adds up to a highly complex system where workers have to manage the greenhouse and Superior Fresh's fish stock simultaneously.
Of course, keeping the company's supply of Atlantic salmon is one of the most important parts of working at the company, but Superior Fresh has also looked into the possibility of farming other fish breeds on-site. "We are definitely looking into opportunities to diversify," Gottsacker comments. "We're learning side by side with our R&D program and the production team about how to raise other species of fish but it's not the sort of decision that we will rush into. With our Atlantic salmon, all our fish are brought in as eyed eggs, we hatch them right on-site and then grow them all the way to production size, which takes approximately two years. It's a major investment."
This investment doesn't stop once the fish reach maturity either. Inside the fish house at Superior Fresh, the majority of fish leave the facility gutted and then go to nearby processors mostly in the Midwest. The company also has processing capabilities in-house that will be ramped up over the next five to six months. The salmon is then made available to Superior Fresh customers across the U.S.; consumers can purchase salmon direct from the farm (website) and have it shipped to their door. By being close to its target market, the company can boast greatly reduced greenhouse gas emissions when compared with other suppliers of Atlantic salmon – 90% of which is imported from places like Chile and Norway.
"Farming has a bad reputation in terms of its impact on the environment, but that's not entirely justified," Gottsacker says. "Let's look at water usage. Sure, conventional agriculture uses a lot of water but water capture and water reuse are extremely important to us. We grow, just on the greenhouse side, about 30 times more produce per square foot on 1/20th the amount of water of a conventional soil-based lettuce farmer. At the same time, we are growing Atlantic salmon with that water and then capturing all the nutrients from those salmon. This is truly regenerative agriculture."
Aside from having to champion the sustainable credentials of his company, another challenge Gottsacker faces is around the complexity of Superior Fresh's operation. He elaborates, "Our systems are extremely complicated. For us to be able to produce a really good-tasting fish with an all-natural, organic diet and, at the same time, grow organic vegetables is pretty incredible. So, we're continuing to learn and there's so much R&D taking place all the time. There are always challenges to be faced or changes to be made with every new facility and, as fast as we're growing, it's keeping up with these adjustments that keeps us busy."
Something else that Superior Fresh is always mindful of is food safety. The entire facility was designed with food safety in mind and recently the company maintained their "Excellent" rating for its Safe Quality Food (SQF) compliance. "We're also BAP-certified (Best Aquaculture Practices) on the aquaculture side and have USDA Organic certification on the greenhouse side," Gottsacker adds. "Unfortunately, there's no organic certification in aquaculture yet in the US, but we hope to change that. We were also ranked the "Best Choice" by the Monterey Bay Seafood Watch program. And our salmon just recently received the American Heart Association's "Heart-Check" certification. That was important to us to prove to people that we are here to produce super healthy fish and deliver a really healthy product for the consumer."
Continuing to prove that Superior Fresh can produce the healthiest salmon and vegetables in a controlled environment, with as little impact as possible on the environment, continues to be Superior Fresh's main ambition over the next three to five years. "We're proving that we can feasibly grow organic, leafy green vegetables, in the middle of Wisconsin in January," Gottsacker says. "We plan to continue to grow exponentially, as we have over the past few years, and we're evaluating opportunities in other locations around the world at the same time. Ultimately, the goal is to continue giving people an opportunity to buy a better product, sourced from a better place."
AT A GLANCE
Superior Fresh
What: A dual-purpose family farm company producing certified organic greens and premium seafood
Where: Northfield, Wisconsin
Website: www.superiorfresh.com
Northland Electrical Services, LLC. – www.northlandes.com
Founded in 2002, Northland Electrical Services is a locally-owned Wisconsin company whose owners have over 150 years of combined experience in the industrial and commercial electrical fields, specializing in design/build projects including: project management, project supervision, AutoCAD design, BIM design/Coordination, subcontractor management of specialty systems, and all types of field electrical installations.
Northland takes pride in having the flexibility and knowledge to work through any electrical system, from a power generation plant to a data center, from a hotel to a hospital. Our devoted staff works together with all construction disciplines and seeks guidance when needed from outside resources. Nearly 65% of our workload is based on design/build of electrical systems, and our process uses partners with different specialized skills to accomplish the overall goal.
In 2017, Northland Electrical Services built a new 28,000 square foot facility with a 2,500 square foot training room to host safety training sessions of up to 200 people. Bi-monthly, all employees are paid to attend additional safety training or refresher courses, with specific training for CPR, equipment training, arc flash training, etc.
Quality-based, reliable, and competitive, Northland Electrical Services prioritizes efficiency and safety to meet all our customers' needs. For more information, visit www.northlandes.com
Skretting – www.skretting.ca
Skretting is the global leader in providing innovative and sustainable nutritional solutions for the aquaculture industry. We are a trusted supplier of fish nutrition in North America across all production platforms, with 3 facilities serving the continent in Vancouver, BC, Tooele UT and St Andrews, NB.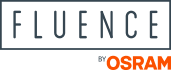 Fluence by Osram – www.fluence.science
Fluence Bioengineering, Inc., a subsidiary of OSRAM, creates powerful and energy-efficient LED lighting solutions for commercial crop production and research applications. Fluence is a leading LED lighting supplier in the global cannabis market and is committed to enabling more efficient crop production with the world's top vertical farms and greenhouse produce growers.