STOBER Drives
Perfect Motion in Progress: STOBER Drives' Vision for the Future
'Gearing' to become a one-stop shop for perfect motion, STOBER Drives is perfectly positioned to innovate and adapt to industry trends.
In the dynamic world of drive technology, few names resonate as powerfully as STOBER Drives. With a rich history dating back to 1934, STOBER has firmly established itself as a leading manufacturer and developer of drive technology components. Their portfolio is as diverse as it is innovative, encompassing gearboxes, motors, drive controllers, and a suite of device and user software.
STOBER's expertise lies in executing demanding movements and delivering system solutions for drives and automation across a broad spectrum of industries and markets worldwide. Their customers, who are at the heart of everything they do, reap the benefits of precise, durable, and high-quality system solutions. STOBER's commitment to rapid response and unparalleled support further underscores its dedication to customer satisfaction.
The company's deep-seated roots in gear manufacturing and its extensive product portfolio are a testament to its decades of experience. STOBER drive systems are modular and freely scalable, enabling the creation of precisely fitting, tailor-made, compact, and powerful machine concepts and individual systems. This flexibility and adaptability are key to meeting the diverse needs of its customers.
Adapting to Change
In the wake of the Covid-19 pandemic, Stober Drives has been at the forefront of adapting to the evolving needs of the market. Mathew Neff, Head of Sales and Marketing, Americas, highlights the shift in customer demands.
"One of the trends we are seeing is customers want to produce the products they are making more quickly while maintaining a smaller footprint. Therefore, they are needing more compact products to meet higher speeds and demands." he explains
This shift in demand has necessitated significant changes in Stober's production processes. David Dunnavan, Lead Industrial Engineer, provides insight into the company's response to these challenges.
"For us, it's been a lot about visibility to our production schedules," he says. "We've had to change the way we schedule products because They're assembled to order. "We've had to visibly show our customer service and sales teams how busy each production line is on a given day."
Despite these challenges, Dunnavan is optimistic about the company's ability to navigate these pressures. "Most definitely, we've changed our strategy for some things. We've been trying to source a lot more parts in the US, working with contracts through suppliers to make sure that they will have stock," he says.
This proactive approach extends to Stober's product development efforts. Dunnavan notes that while a lot of its product development originates from Germany, the company is consistently growing its manufacturing facility in the US. "Our manufacturing facility has been consistently growing. It's gone from 3 or 4 machines to the whole factory being full of machines. We're constantly bringing more parts in-house," he shares.
Embracing Automation
As Stober Drives continues to expand, the company is making significant strides in capital investment, particularly in the realm of automation. Dunnavan reveals, "We're looking at some robotic tending for some of the manufacturing machines. We're looking at robotic painting for one product line that pretty much does the job of a whole paint booth and sprays the same thing all day, every day."
The goal, he outlines, is to identify key areas that can be automated to better allocate resources.
In the face of a shrinking labor pool, the company is not merely seeking to hire more employees. Instead, they are exploring how automation can free up existing employees to do more.
However, Dunnavan clarifies that the company's approach to automation is not about replacing human labor with artificial intelligence.
"We have so many different models and configurations of gearboxes that we sell that are assembled to order and we're very, very flexible. So, we try to organize our workspaces so that tools are easy to find, everything is organized well, and assemblers can change what they're building at the drop of a hat," he explains.
Fostering a Culture of Growth
Stober Drives' approach to its workforce is as innovative as its products. Neff emphasizes the importance of company culture and the role of people in their business. "The culture and the people are the backbone of the company," he states.
Amy McCord, Marketing Manager and leader of the culture team elaborates on the company's unique approach to employee development and engagement.
"One of our biggest initiatives is the apprenticeship program. We have a lot of opportunities for people to grow. They can take pretty much any kind of educational path they want, whether that's a full-on associate's or bachelor's degree or if they just want to do a few classes here and there to freshen up their skills. We always encourage people to pursue growth," she explains.
Stober Drives also places a strong emphasis on open communication and feedback. McCord shares, "We've worked in the last few years to open up our communication methods, to encourage our employees to give more feedback. The feedback we've received has resulted in several benefit changes. We want people to know their suggestions are being heard, and we're taking action to accomplish that."
Stober Drives' approach to employee engagement and development is not just about addressing issues but also about proactively seeking feedback and making improvements. McCord says, "We try to be intentional about the feedback we're getting. I think we've built enough rapport, especially in the last few years, that people feel comfortable looking for ways to improve, and then bringing their ideas or concerns to our attention."
Leading the Pack
Adam Mellenkamp, Product Manager at Stober Drives, provides an insightful look into the company's product development strategy.
"There certainly has been an increase in demand for specific products, especially after the pandemic. As manufacturing machines and processes become more advanced and complex, the trend is to develop more accurate and higher performing products," he explains.
Stober Drives is not just about optimizing its current product portfolio but also about innovating and integrating components into more comprehensive systems. Mellenkamp shares, "We are promoting and pushing our EZ geared motor, which is extremely compact and dynamic."
The company is also embracing the trend of incorporating feedback mechanisms into its products. "Stober Drives has a servo stop product that has I/O and sensors in the product and gives you feedback for how the product is performing," Mellenkamp adds.
In addition to product innovation, Stober Drives is also leveraging technology to enhance the customer experience. Mellenkamp explains, "You can go online at any time and configure a product per the requirements that you have or any specifications characteristics that you need. Stober has one of the largest product portfolios, and you can always filter it down and find a product that'll fit."
This online configuration tool offers customers an unprecedented level of flexibility. "If you look at the Stober portfolio, we have billions of permutations of possibilities. You can go in and configure what your desire is and you'll have access to all of the information: CAD models, speed torque graphs, and all the other performance characteristics of the product," Mellenkamp says. This customer-centric approach is yet another testament to Stober Drives' commitment to meeting the evolving needs of its customers.
Adapting to Industry Trends
As Stober Drives continues to evolve, the company is keenly aware of the importance of staying abreast of industry trends. Dunnavan shares one such trend that Stober has been implementing: vertical lift modules.
"What would originally take maybe 1000ft² to store products now would take 100ft². So, as we've been expanding our product line and getting new generations of products and custom configurations of products, we have run low on storage space. To improve that, we have gone to these vertical lift modules," he explains.
The shift to online operations during the Covid-19 pandemic has also had a significant impact on Stober Drives, particularly in the area of sales. Neff discusses how the company has adapted to this new reality. "When Covid-19 emerged, we quickly learned how to operate effectively in a remote work setup. It really pushed us to quickly innovate and adopt digital communication and tools," he says.
To facilitate communication in this new remote environment, Stober Drives has turned to digital platforms. "Microsoft Teams is the platform we use to facilitate communication. We use Microsoft Teams frequently. Whether it's for internal communication or it could be interactions between our engineers, sales team and customers. It has become an invaluable communication resource for us."
Charting the Future
As Stober Drives looks to the future, the company's top priority is clear: to become a one-stop shop for perfect motion. Dunnavan shares this ambitious goal. "Our goal as a company, what we're moving towards, is to be a one-stop shop for perfect motion. If you have a motion need, Stober wants to be able to take all of your requirements, give you a gearbox, a servo motor, and potentially a drive in the future, and be that one-stop shop to get you the perfect motion that you need for whatever project you have," he states.
Mellenkamp adds to this vision from a product management perspective. "Many organizations had to move quickly and adapt and innovate. We also needed to increase the turnaround time for products and be able to introduce new products to the market in a much quicker way. As we look at some of the trends like energy efficiency, there's a growing emphasis on developing more energy-efficient products. You'll see new products come from Stober that's certainly focused on energy efficiency in motors, drives, and control systems to reduce the consumption and the environmental impact," he explains.
Neff echoes this sentiment, emphasizing the company's commitment to innovation and customer-centricity.
"Innovation has always been at the heart of our business. We take pride in introducing new products that cater to market demands. Looking out over the next 6 to 18 months we will concentrate on delivering solutions to our customers, both through our existing offering and some exciting new products that are just around the corner."
AT A GLANCE
STOBER Drives
What: A leading provider of high-quality gearboxes, motors, and drive systems
Where: Headquartered in Pforzheim, Germany, with a significant presence in Maysville, Kentucky, USA
Website: www.stober.com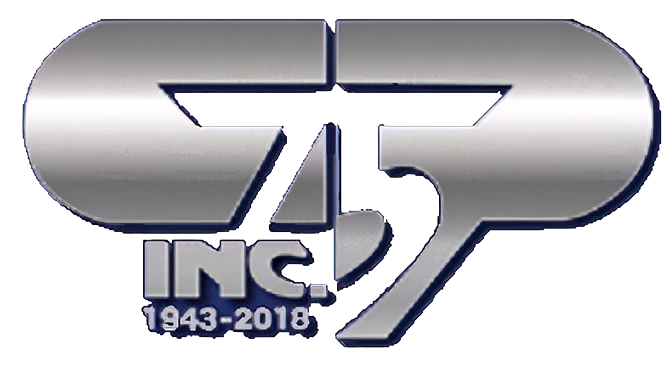 Carbide Products, Inc. – www.carbidepros.com
Carbide Products, Inc. is a high-precision, multiple-disciplined CNC Machine and Tool shop.  Located in the beautiful Bluegrass region of Kentucky for 80+ years, we Machine, Grind, EDM, Braze, Polish and Assemble precision tools, parts, gages, and components in any material for the most demanding customers worldwide.  Experience customer service at its best!

Automated Material Handling – www.automatedmh.com
Trusted since 1977, Automated Material Handling stands as the premier material handling partner for manufacturing and distribution companies. Our expertly designed inventory solutions optimize space, boost efficiency, and enhance precision. Stay ahead in the competitive market and unlock your enterprise's potential with our cutting-edge automation expertise.