Spinnaker SCA
Charting the Future of Labor and Automation in Supply Chain Management
Tackling labor shortages and technological shifts with a multi-faceted approach, Spinnaker SCA maintains a competitive edge
In a world where supply chain complexities are not just challenges but opportunities, Spinnaker SCA emerges as a citadel of transformative solutions. Focusing on enabling not just people, processes, and technology, but also policies and metrics, the company is not just another supply chain consultancy; it is a catalyst for change in an increasingly intricate global landscape. Trusted by iconic brands and global manufacturers alike, the firm specializes in designing and building agile supply chains that are optimized for the demands of a complex world.
Spinnaker SCA offers a comprehensive suite of services that range from strategic consulting and change management to operations consulting and process reengineering. Their technology implementation and managed services are designed to unlock business and technology capabilities, thereby accelerating transformation.
The firm's expertise spans various domains including Supply Chain Design and Analytics, Supply Chain Planning, Omnichannel/Order Management, Distribution and Warehouse Management, and Logistics and Transportation Management.
Transitioning to the inner workings of this transformative entity, Joel Garcia, the Senior Vice President of Supply Chain Execution, provides an invaluable lens into the operational architecture of the company.
"In essence, Spinnaker SCA operates across three core business lines," Garcia begins. "The first is our Management Consulting team, which focuses on strategic assessments and transformation roadmaps, software selections, and managing supply chain transformations focused on our "5 Lenses" framework (People, Process, Technology, Policies, and Metrics). The second is our Supply Chain Planning team, which has expertise implementing S&OP, Demand Planning, Production Planning, Replenishment Planning, Inventory, Production Scheduling, etc. solutions from most leading technology vendors."
However, it's in the third business unit—Supply Chain Execution—where Garcia's expertise truly shines. "My domain focuses primarily on applying our 5 Lenses approach to distribution operations, encapsulating technology and everything else that occurs 'inside the four walls,' so to speak. This involves recommending and implementing the required systems, facility and operational design, program management for greenfield startups, and overseeing the multitude of work streams required to establish a new building. This includes everything from automation and building systems to change management and training."
Spinnaker SCA's ambitions don't stop at mere operations. The company is also at the forefront of technological innovation in supply chain management. "We have a robust focus on robotics and advanced automation as well as warehouse orchestration.' This is complemented by our expertise in traditional warehouse management systems, labor, and transportation," Garcia elaborates.
The Remote Work Paradigm and Technological Ingenuity
Garcia further offers a nuanced perspective on the company's operational model, particularly in the context of remote work. Spinnaker SCA has always had a remote work policy and as such was seamlessly able to advise several clients through COVID with how to set up work from home and how to be successful in a remote environment.
"Our business model has always been inclined towards remote work, even before the pandemic," he explains. "We're in pursuit of seasoned practitioners, many of whom are already rooted in specific locations. Our focus is primarily on North America, but we do undertake global projects, especially for companies that are North America-based but have a global presence."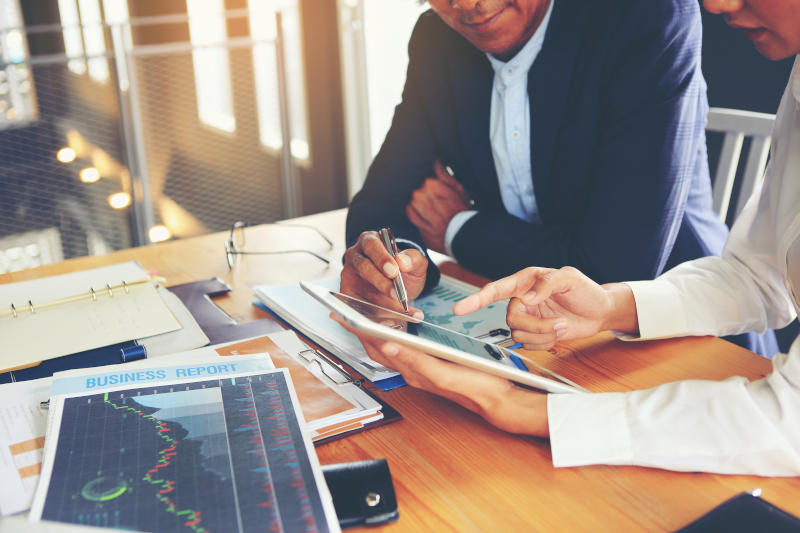 The Advisory Role and Beyond
When it comes to the services and products offered by Spinnaker SCA, Garcia emphasizes the breadth of the company's capabilities. "While today's focus may be on automation, it's crucial to understand the broader scope of our services in planning and supply chain management consulting," he notes.
"We act as advisors and architects, helping organizations understand their order profiles and demand patterns. Our advisory services extend to identifying suitable advanced automation solutions, particularly for organizations that traditionally weren't targets for automation."
On Spinnaker SCA's advisory business, Garcia elaborates, "We assist organizations in understanding their demand patterns and help them explore what pieces of advanced automation may work for them. Once a solution is selected, we transition into program management mode, guiding them through vendor selection, procurement, and installation, all the way to operationalizing the solution."
He highlights a unique project that exemplifies the company's multifaceted approach. "We're currently engaged with one of the largest shoe distributors in the world, working across five geographies. They're deploying Manhattan Active, and we're helping them strategize on how to integrate a vast landscape of automation tools across all these regions."
Navigating Unique Markets: The Hawaii Case Study
Garcia also delves into the intricacies of operating in a unique market like Hawaii, a locale that presents its own set of challenges and opportunities.
"Hawaii is constrained by two significant factors: expensive real estate and labor shortages. These constraints, however, make Hawaii a fertile ground for automation, particularly advanced automation. "Given the limited availability of labor and the high cost of real estate, automation offers a viable solution. It allows for higher density in storage and better throughput, essentially doing more with less," Garcia elaborates.
The return on investment (ROI) in automation is not as straightforward in Hawaii as it might be in larger markets. "In a traditional distribution center, you might reduce the workforce from 300 to 40, but in Hawaii, you're starting with maybe 100 employees and reducing that to 50 or 40. The ROI is more challenging to achieve," Garcia notes. "This is where our advisory services come into play, helping clients find ways to make these solutions financially viable.
Distribution across the Hawaiian Islands adds another layer of complexity. "Everything enters through Honolulu and is then distributed to other islands via barges, which are a public utility in Hawaii with fixed tariffs and demand," Garcia says. "Additionally, Hawaii has a significant military presence, creating what could be considered a separate sales channel with its own pricing and service level agreements."
Garcia underscores the importance of understanding both hard and soft factors when applying technology solutions across different markets. "While hard facts like dollars and labor lines per hour are crucial, soft factors around specific demographics and nuanced regional variants are equally important," he states. "These soft factors, often culture-based, help us create compelling business cases for automation solutions. You only gain this nuanced understanding by actually working in these markets."
Navigating the Covid-19 Pandemic: A Shift in Advisory Services
The Covid-19 pandemic presented an unprecedented challenge for businesses, and Spinnaker SCA was no exception. "During the pandemic, much of our work centered around helping organizations stay operational while adhering to social distancing requirements," Garcia reveals. "The challenge was that there wasn't a one-size-fits-all standard. Different states, counties, and organizations had varying preferences on what they needed to do to stay operational."
The pandemic also led to a significant labor shortage, further emphasizing the need for automation. "We found that labor was not coming back. Labor variability has become one of the most important things to manage, and we have to manage it by starting to deploy consistent automation," he elaborates.
"While automation is crucial, it's important to note that you still need human beings. The focus now shifts to a different type of worker with different skill sets."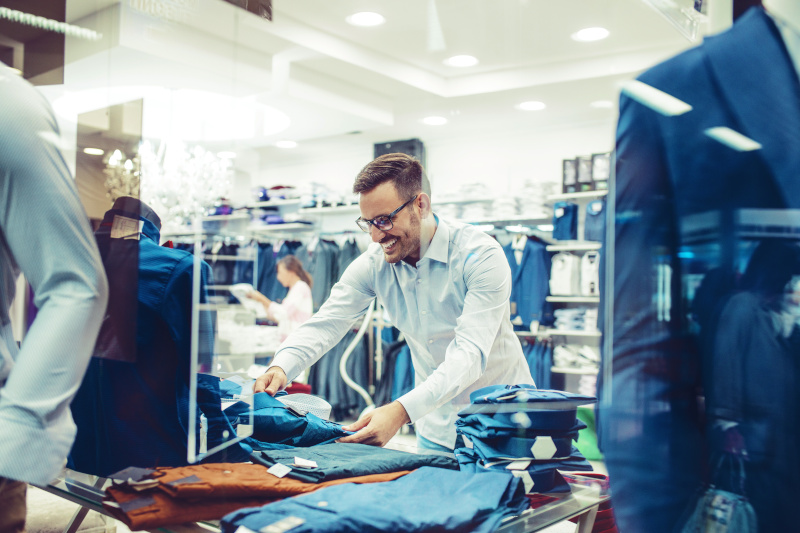 The Perfect Storm: Automation, AI, and ROI
As global economies experience a "perfect storm" where automation technology, artificial intelligence, and ROI considerations are converging, Spinnaker SCA is right in the eye of the storm. "Before Covid, distribution was becoming somewhat static in terms of innovation. But now, we have the computing power to manage advanced systems, more players in the automation space bringing costs down, and a heightened need for these solutions," Garcia explains.
This confluence of factors has led to a shift in advisory services, helping clients understand how to operate in this new, dynamic environment.
Further underscoring the transformative potential of Artificial Intelligence (AI) and Machine Learning (ML) in managing administrative tasks within the supply chain, Garcia notes that "One of the key advantages of AI and ML-based systems is their ability to encapsulate the tribal knowledge that employees possess, especially given today's high turnover rates. These systems can look at everything in the warehouse and make informed decisions, answering questions like, 'Is this the best use of that resource right now, machine or human, to make us the most efficient?'"
He further explains the evolving hierarchy of systems within a Distribution Center (DC). "Traditionally, Warehouse Management Systems (WMS) were the most advanced systems in a DC, with Warehouse Control Systems (WCS) and Labor Management Systems (LMS) being subservient to it or reliant on its data.  Now, each of these systems is getting smarter, capable of optimizing work within their purview. What is emerging are higher-level systems that can orchestrate all of these together, ensuring that the right orders for the day are being released to optimize customer service and to optimize and best balance the use of automation and people."
Strategic Partnerships: The Backbone of Spinnaker SCA's Ecosystem
When it comes to strategic partnerships, Spinnaker SCA is discerning yet collaborative. "Manhattan Associates and Blue Yonder are a significant part of our business, especially from a WMS perspective," Garcia states. "We also work with several material handling providers that we commonly recommend, such as Locus Robotics, Tompkins tSort, and AutoStore."
He emphasizes the impartiality of these recommendations. "We don't have any commercial agreements that benefit us when recommending these providers. Our focus is solely on providing the best solutions for our clients," he clarifies.
The company's relationship with AutoStore is particularly noteworthy. "We have a direct relationship with AutoStore, allowing us to size and perform advisory services directly. If a solution is viable, we then go to a reseller to get it deployed," Garcia adds.  We are working on creating similar relationships with other advanced automation providers.
Navigating the Future: Labor, Automation, and Flexibility
As industries grapple with labor shortages and technological shifts, Spinnaker SCA has its eyes set on the horizon. Garcia identifies warehouse orchestration as a technology that will be "heavily needed" in the coming years. "This ties into AI and ML, which are crucial for automation technologies like co-bots and autonomous robots that help augment the workforce," he adds.
Perhaps the most intriguing aspect of Spinnaker SCA's future focus is its attention to labor management systems. Garcia believes that these systems will have to adapt to support gig workers and offer flexible work schedules which we know the workforce wants.  Managing flexible schedules consisting possibly of overlapping 2, 4 and 6 hour shifts  can create a daunting planning task for warehouse operators trying to manage inbound and outbound SLAs.  Labor management systems need to evolve beyond the tracking and reporting of standards and into robust labor planning and scheduling systems.
"Our focus will be on solving this labor issue through warehouse orchestration, advanced automation, and managing labor," he explains.
In an ever-shifting landscape where change remains the sole constant, Spinnaker SCA's commitment to innovation, labor solutions, and strategic partnerships makes it a paragon of adaptability and foresight in the evolving landscape of supply chain management.
AT A GLANCE
Spinnaker SCA 
What: A company specializing in designing and building agile supply chains optimized for the complexities of the modern world, offering services such as strategic consulting, program and change management, and technology implementation.
Where: Denver, Colorado, USA
Website: https://spinnakersca.com/
Deposco – www.deposco.com
Warehouse Solutions to Quickly Upskill Your Lean Workforce Supply chains have changed dramatically over the last few years. Between unprecedented disruptions, the increasing labor crunch, and ever-changing customer demands, businesses are constantly rearchitecting their execution strategies to stay competitive. Concerned about the ability to retain quality labor, 92% of supply chain leaders believe that a warehouse management (WMS) or order management system (OMS) will make them more profitable, particularly in busy seasons. Of those surveyed, 70% are actively investing in these systems, which offer both automation and additional software to raise the output and experience of their employees. The Deposco Bright Suite fulfillment platform offers a cloud-native warehouse management system that acts as the critical nerve center for any business's operations — providing the highest degree of certainty, speed, and visibility in the order fulfillment process. The platform consolidates data across the many touchpoints introduced into today's supply chain, automating manual workflows, reducing errors, and boosting efficiency. Deposco's end-to-end platform significantly reduces labor onboarding times, improving job satisfaction while reducing turnover and time to bring on seasonal staff during busy periods. Regardless of the path that your organization takes, Deposco allows you to stay ahead of your competition and focus on your goals.