Carrollton, Georgia
A vibrant city with unmistakable Southern charm
With the Tagline 'Altogether Original', Carrollton, Georgia offers a unique and hospitable experience for all
Established in 1829, the city of Carrollton, Georgia, combines the charm of a small town with the energy of a larger metropolis. Located just an hour from Atlanta, Carrollton offers a flourishing arts scene, two post-secondary institutions, a diverse range of shopping and dining experiences, as well as abundant work and recreational opportunities for its residents.
Emphasizing that Carrollton's greatest strength is its citizens, Mayor Betty Cason boasts, "We have an awesome school system here, we have great medical facilities here, we have all levels of jobs, to fit the needs of our citizens. We have the University of West Georgia, and we have West Central Technical College, both here in our city. Overall, we are in a really good space. I think we're a well-rounded city in opportunity."
Carrollton: A Vibrant City with Thriving Events and Amenities
As a tight-knit community, Carrollton is a hub of activity, hosting over 50 annual events spread across its vibrant downtown area and local parks. These happenings encompass a wide spectrum, ranging from the popular Mayfest Arts and Crafts Festival to Taste of Carrollton, which showcases the culinary delights of the city's restaurants. Additionally, the open-air amphitheater in the center of downtown is a focal point for hosting large regional concerts and other performances.
Also in the downtown core is Carrollton's Center for the Arts, a 270-plus seat theater that plays host to a diverse array of events, including community theater productions, professional performances, and rentals to local organizations. Known for its consistent sold-out shows, the center also features a Visual Arts Gallery that displays local and regional talent through seven art exhibitions each year.
This much-cherished venue, which has been serving the community for two decades is owned and operated by the city.
Erica Studdard, Community Development Director, conveys, "We coordinate with organizations like the Carrollton Symphony Orchestra, the Carrollton Community Theatre, and the Carrollton Artists Guild, but the facility itself was constructed by and continues to be run by the city. That's pretty cool to have, literally a block off of the town square."
Mayor Cason shares that the Southeastern Quilt Museum is another noteworthy feature, sharing, "It's in an old building that's located just across from City Hall and two blocks down from the town center. It is a growing attraction here in our city. People come from everywhere because of the uniqueness of the quilts and displays. Next year, they're going to host a great exhibition of art quilts. It's going to be held at the university because we don't have space in the museum here. So that's a big draw for us."
The Carrollton Greenbelt is another gem of the community, offering 20 miles of linear park space with an 18-mile loop around the city. It connects various neighborhoods and parks, including the university and city school campuses. The Greenbelt has also spurred new construction and development in the area since its completion in 2017.
"In that regard, I think we're a community that embraces the outdoors," notes Studdard. She says that Carrollton is also home to a disc golf course, recognized as 'Best in State', describing,
"It's about eight-tenths of a mile from our city center, in a 200-acre park. Our local Disc Golf Association hired John Houck to design and develop it. He is very popular, he's kind of the Jack Nicklaus of disc golf courses. It draws a ton of people into the community to come visit that disk golf course because it's very well known in the region and state."
In collaboration with Tanner Health System, who is the title sponsor, Carrollton also introduced a half marathon 5 years ago. "That race has grown and grown every year," she explains.
"11 miles of it is on the Carrollton Greenbelt, but it begins and ends right in our downtown square. So, everybody goes and runs the race and then we have a big party at the end. It's really fun."
Diversifying Housing to Reflect a Changing Population
On the subject of housing development, City Manager, David Brooks, says Carrollton is in the midst of several ongoing and upcoming construction projects. These include developments such as Cedar Park which will eventually feature 86 single-family detached homes, and Legacy Park which will bring approximately 32 luxury homes to the community.
Carrollton has also recently approved its first rental subdivision, which is slated to introduce 150 detached homes and possibly some duplexes, all for rental purposes. In another area, approval was recently granted for a 340-unit apartment complex with mixed-use out parcels, to attract grocery stores, high-quality gas stations, restaurants, coffee shops, and more.
A partnership between Tanner Health System, RaLin Construction, and Linco Properties will also see the creation of a 55 and older community in Carrollton. This project will offer 80 homes for residents aged 55 and above, alongside a Tanner-operated retirement facility offering a range of care levels, from assisted living to acute care, all on the same footprint.
The development will include amenities such as a clubhouse, pool, and recreational facilities.
"That is a unique partnership," Brooks remarks. "It's a robust development that is gaining traction, not just in the city of Carrollton. People are hearing about it outside of the city and wanting to know when it will be finished."
Investing in Carrollton's Future through Infrastructure Improvement and Maintenance
On the infrastructure side, Brooks says the city is in the process of building a settling pond to improve water treatment, maintaining that this pond will help with chemical expenses and provide capacity in case of drought or contamination in the river.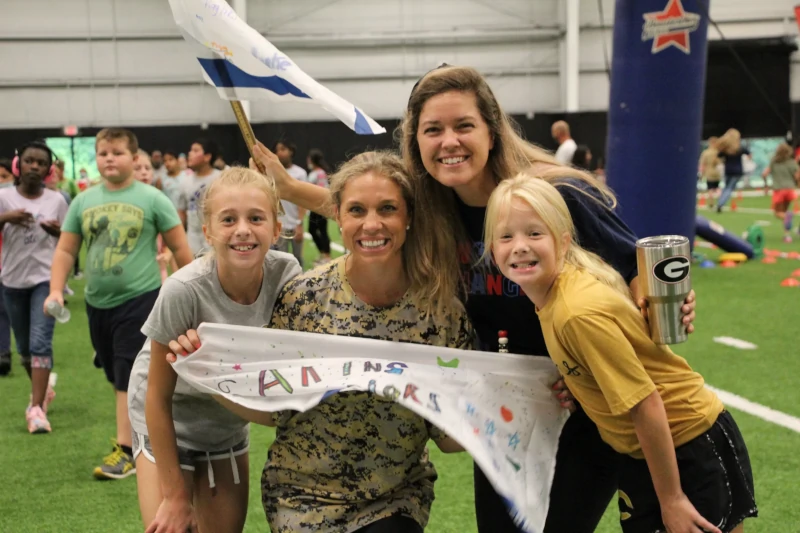 "It will give us 20 days of drinking water," he conveys, adding that Carrollton is permitted to withdraw 12 million gallons of water per day but currently uses around 6 million gallons.
Wastewater capacity is also at 50%. "We have plenty of room for growth over the next 30/40/ 50 years," Brooks acknowledges.
"We make a conscious effort to constantly check and rehab our water and sewer system. We don't wait until we have a problem, we go out and we try to be proactive." This same approach is applied to street and sidewalk maintenance, and budgeting to ensure that the city remains in excellent condition.
"We spend some money on the front end to save a lot of money in the future. We're in a good place to be able to grow, in terms of our infrastructure," he says.
Business Attraction Catering to a Significant Daytime Population
Although 27,000 residents call Carrollton home, the city's daytime population surges to 66,000 due to its role as a regional hub. Serving a retail trade area of about 125,000 people, drawing from East Alabama, Haralson County, Heard County, and surrounding areas, the city is working to attract new businesses, with a particular focus on enhancing its downtown core with diverse dining and retail establishments.
Mayor Cason admits, "COVID has impacted the retail markets because of online purchases. It's really hard to get retail brick-and-mortar stores to locate now. But I think with the subdivision we just passed, hopefully, we're going to bring some of those retail opportunities."
She relays that the city is not lacking when it comes to the big stores, naming Target, Walmart, Kroger, and Hibbett Sports, among others, but is looking to attract a more diverse shopping and restaurant experience, working with the Carroll County Chamber of Commerce and marketing company Retail Coach, to promote all of the opportunities within the city.
With Tanner Health System and Southwire bringing thousands of jobs to the city, Studdard suggests that the community is unique. "Our citizens are also employees locally. We're proud of Carrollton, and that we're not a bedroom community, even though we're close to Atlanta. I think that's what has helped to keep Carrollton's character the way it is," she says.
"If you do have the opportunity to either work remotely or work as a hybrid worker, this is a great place for you to live, because we're a small town, we have big city amenities, and we don't have the traffic and the congestion and all the things that come with being in a larger urban area, but we have some of the cool assets that those larger urban areas have."
Moving forward, Mayor Cason says Carrollton's top priorities center on enhancing retail options, addressing housing needs, and improving community amenities. She stresses that the city is committed to fostering economic growth, adapting to changing housing needs and continuing to provide a high quality of life for its residents and visitors.
AT A GLANCE
City of Carrollton GA
What: A city of 27,000 with a daytime population of 66,000 working to attract diverse businesses and housing opportunities
Where: Carroll County, Georgia
Website: www.carrolltonga.com