SOFEC Inc.
Mooring solution specialists
Business View Magazine interviews representatives from SOFEC Inc., as part of our focus on best practices in the oil and gas production sector.
SOFEC Inc. is a recognized leader in the design, engineering, and fabrication of mooring systems for floating oil and gas production facilities and marine terminals in the midstream sector of the industry, which is responsible for the movement and transportation of these resources. SOFEC, which stands for Specialized Offshore Facilities & Engineered Components, began operations in 1972 when the company was licensed by Exxon to design and supply a Single Anchor Leg Mooring (SALM) system in deep water. This SALM system facilitated the transfer of liquid cargoes from onshore to offshore, or from offshore to onshore, by allowing the system to rotate, or "weathervane," as waves, current, and winds change.
"The idea is to  get these big tankers to align with their bow into the waves. When weather changes, they're allowed to rotate with the weather and are still able to transfer their liquid cargo," explains Company Vice President of Sales and Marketing, David Waronoff. "Our main technology is single-point moorings, which allow the systems to weathervane. It reduces the environmental loads on the system and it allows cargo operations to be maintained in fairly significant sea states."
"These deepwater facilities allow these very large crude carriers to come and offload or take on cargo," adds Chief of Technology, Arun Duggal. "The other option is to transfer the oil to smaller vessels and then bring those into port, or partially load these VLCC's in port from the jetty, and transfer the remaining cargo offshore, which is called 'lightering'. Eliminating this requirement to lighter is what drove the technology that we started with in '72."
Over the ensuing years, SOFEC continued to innovate its systems. "We moved from Single Anchor Leg Moorings in the '70s to Catenary Anchor Leg Moorings (CALM) in the '80s, and that moved all of the mechanical components and the fluid swivel from sub-sea to surface," says Waronoff. (A catenary anchor leg mooring system consists of a large buoy anchored by catenary mooring lines. The floating cargo vessel is moored to the buoy by soft hawsers.) "The projects that are being looked at, right now, for the Gulf of Mexico by a handful of midstream companies are all based on catenary anchor leg mooring, or CALM buoys. They're easier to maintain, they're less costly in operation, and all of the mechanical components along with the swivel that is used for fluid transfer are on the surface so they can be easily inspected and maintained if there are any issues."
The company has grown its product line to include a broad range of applications for tanker-based Floating Production, Storage, and Offloading (FPSO) systems installed in water depths ranging from shallow to ultra-deep. They include: Internal Disconnectable Turrets, Internal Permanent Turrets, External Turrets, Spread Mooring Systems, and Tower Yoke Mooring Systems. In addition, SOFEC upped its technological prowess by developing mooring systems for floating LNG (Liquefied Natural Gas) vessels, and floating re-gas mooring systems for vessels designed to convert LNG back to natural gas.
In 1993, SOFEC was acquired by FMC Technologies, and in 2006, by MODEC (Mitsui Ocean Development & Engineering Co.) headquartered in Tokyo. SOFEC, itself, is headquartered in Houston, Texas and has approximately 300 employees. "We also have an office in Singapore," Waronoff adds. "We have 18 full-time employees and our fabrication personnel are scattered around the globe, depending on where it is we're building at the time. Right now, we have projects being built in Singapore at Keppel, and at PJOE in Penglai, China."
"Our fabrication site team in Singapore is about 35 engineers, inspectors, and construction and commissioning related staff," Duggal elaborates. "In China, we probably have another 10 staff working at the fabrication yard. The fabrication yards build all the major structural and piping components and integrate a number of mechanical components that we design and manufacture all over the world, as well as other equipment like instrumented control systems, valves, winches, hydraulic power units, etc.  We ship these various components to the fabrication yard for integration into the system, and perform as much of the commissioning there as possible. The off-vessel mooring materials are typically pre-installed in the field and once the vessel is hooked up offshore, the remainder of the commissioning is completed."
Regarding SOFEC's competition, Waronoff says, "There are few companies in the world that do what we do; less than a handful. And when we talk about the competitors in that space, we're talking about our combined relationship with our parent company, MODEC. MODEC is an FPSO owner/operator as well as a supply company.  SOFEC provides our moorings and fluid transfer systems to MODEC on all their FPSOs as well as to others when not in conflict.
"Our competitive edge for the mentioned U.S. Gulf of Mexico upcoming projects includes being a U.S. company, and we are small and nimble. We can provide our clients with good options; we work with them very closely in understanding their requirements and giving them a practical solution. Our systems are designed to be robust, and we're very focused on HSE&Q (Health, Safety, Environment, and Quality) in terms of making sure that what we put out there is going to last a long time, be safe to operate, is good for the environment, and good for our clients in all aspects."
"Where we tend to be very successful is when there is need to customize and optimize for a particular application," says Duggal. "Most of our turret moorings have standard components that we use from project to project, but the actual system is customized, based on client requirements in terms of materials, functionality, and operability. Those are things that we are very good at adapting to. There's also the customization that's required for the particular reservoir that the facility is going on.
Waronoff adds that those delivery times generally vary between 18 and 24 months, but for one extremely large project that the company is currently working on in Mozambique, Africa, the project schedule from start to finish is much longer. "It's the longest project that we've worked on so far, but it's a much more complex floating LNG mooring system."
"To give you a feeling for size: some of our systems weigh three or four-hundred tons and the one we're doing in Mozambique is close to 8,000 tons, which is one of the reasons why it takes such a long time," Duggal notes. "It's for a very big floating LNG facility in very deep water and has to be designed for typhoon conditions. So, it's a very severe environment and it's a huge vessel – much bigger than the vessels that are typically used to transport oil."
The company is also working on a brand new, innovative design for the more shallow waters of the Gulf of Mexico. "This is a very large, disconnectable facility in about 100 feet of water," Duggal explains. "It's a very complex FPSO that's moored to what we call a Tower Yoke mooring system, which is unlike a traditional mooring system that uses chains and anchors for the mooring legs. Because the water depth is so shallow, we use a mooring tower. Our bearing and fluid transfer system are located at the top of that tower. We employ mechanical linkages and a very heavy weight, a water filled ballast tank, to provide the mooring system's restoring force. This has been successfully used in relatively mild environments all around the world and we have supplied, probably, half of the facilities that are in operation today. There are not many – maybe 10 or 12 total – and this will be SOFEC's sixth Tower Yoke Mooring System.
"What's unique about this particular one is that it needs to be rapidly disconnectable and reconnectable because it's in a hurricane environment. It's a very challenging project on a tight schedule – first oil is expected in 28-30 months, and its going from concept to first use in that time frame.  A lot of the components that we're integrating into the design are all field-proven, but now are being used in a slightly different way, especially for the disconnect and reconnect. So, it's been a very interesting and challenging project."
Designing and building unique projects is standard operating procedure for what Duggal believes is a unique aspect of the company, itself, i.e. the longevity of its principals. "We have a CEO that's been in charge for almost 20 years and before that he was with the company for six or seven years in various engineering positions," Duggal shares. "David's been at SOFEC 27 years, and I'm in my 25th year. And there are many people like us. Our two senior construction managers have also been with the company over 20 years. In a competitive market like Houston, where we're surrounded by energy companies, we've been able to retain a lot of our people and their knowledge. Usually, in the construction industry, people move from company to company chasing projects, but we've been lucky to have a continuous stream of projects over 25 years and we've been able to have everyone still be part of the team.
"So, I think it's a fairly unique culture and one of the interesting things we find is that even the younger people we bring in are all looking forward to being here ten plus years from now. We've doubled in size over the last decade, but we're still small enough where everybody knows everybody and we try to maintain these organic links between people. Our management team, other than retirements, has been very stable and even though our ownership has changed, we've been able to maintain who we are as a company.  I think both owners, FMC and MODEC, recognized that we were different from their culture, and they allowed us to maintain our identity. Our long term employees are proof that those decisions were correct – we are a proud company with great employees that thrive in the challenges that we face in a growing and technically challenging industry."
AT A GLANCE
WHO: SOFEC Inc.
WHAT:  A leader in Engineering and Construction of Single Point Mooring Systems
WHERE: Houston, Texas
WEBSITE: www.sofec.com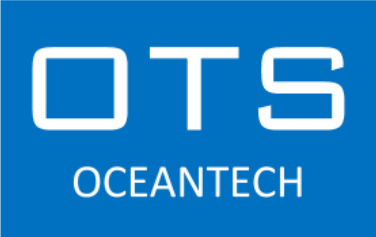 Oceantech – www.oceantech.co.uk
Ocean Technical Systems (part of EATON Electric Limited) have been supplying the offshore industry since 1980 and are a leading supplier of CALM buoy remote monitoring and control equipment, including mooring hawser tension monitoring, remote subsea PLEM valve control, and SIL rated solutions for pressure surge detection and emergency shutdown.