Sherwood, Oregon
A City of the Future
Business View Magazine interviews representatives of Sherwood, Oregon, for our focus on Infrastructure & Economic Development in U.S. Cities
The city of Sherwood, Oregon is taking a progressive approach to planning and growth, finding ways to diversify and expand not only for the community of today, but for the generations to come. Known as a welcoming and friendly place, Sherwood has just over 20,000 residents, and is ideally located on the edge of the Portland Metro area, offering the personality of a small town, while being close to big city amenities. With forward thinking and careful planning, the city is working to bring new industry and opportunity, and to create a perfect balance to live, work, and play.
Mayor Keith Mays shares, "The schools are great. The streets are safe, we have a wonderful police force. We have an engaged community to help ensure that it stays a safe community. We have nature surrounding us with wildlife refuge and farms, but when we want to get to a bigger city, it's not very far away. It is a short trip to the airport for those that travel, a short trip to the mountains, to the rivers, or to the ocean."
City Manager, Keith Campbell who has recently moved to Sherwood adds his take, relaying, "It's the sense of community. It's the energy that surrounds the city. It's a vibrant, active, friendly city, where people enjoy being engaged and involved in the community. It's just a great place to call home."
As part of the Greater Portland area referred to as Silicon Forest, Economic Development Manager Bruce Coleman believes that Sherwood is in a perfect position to attract advanced manufacturing companies, and more specifically those in the semiconductor industry. "What's particularly exciting to me is the opportunity for the continued growth of our employment sector," he says. "Not only do we have an outstanding quality of life in Sherwood, and a unique sense of place within the Greater Portland metro area, but we also have land for new companies to come here, and for existing companies to expand."
With over 2 million square feet of new industrial and manufacturing space being developed over the next five years, Sherwood is expanding an area known as Sherwood West, a 1,300-acre area previously slated for residential development. Coleman explains that this area will instead be a mixed-use development with 250 plus acres designated for a technology park. Stressing that council are very pro-business in terms of growing traded sector companies in Sherwood he adds that they are also working with the Metropolitan Government on a boundary expansion, which is a key piece for the city. "That's going to be very important, so we can create jobs," he asserts. "We've got more demand from manufacturing and industrial companies, than we have space at present. So, it's going to be very important for us to expand the boundaries of Sherwood."
The next area of focus in Sherwood is the Tonquin Employment Area (TEA), where the city has approved plans for the Willamette Water Treatment Plant. When complete this plant will be one of Oregon's most resilient water systems and will play an important role in the community. "We are very pleased that the Willamette water supply agency is building a major pipeline, which is going to provide more sustainable water systems for some of the communities in this region," Campbell conveys.
The addition of necessary infrastructure within the TEA site is ongoing, and will continue to attract new industry and employment opportunities. "We talked about some of the businesses coming in at the Silicon Forest, the demand is there. So, we're really working hard to open up lands and opportunities for that next phase and working with the development community who clearly wants this," says Campbell. Broadband is another priority in the city of Sherwood, a project he admits is "important to the future of the community and a real asset going forward."
Recognizing the importance of workforce development, Sherwood works with agencies like Worksystems, the regional workforce agency covering Washington County and Multnomah County. They also partner with WorkSource, through the Oregon Department of Employment, connecting job seekers with opportunities. Working closely with the Sherwood School District on their Career Technical Education Program (CTE), the city meets with local industries like Lam Research to attract graduates into the semiconductor and advanced manufacturing industries.
Although a continued promotion of manufacturing as a career choice is important for the future, Coleman notes, "We already have a strong workforce in this region. Through our regional marketing entity, Greater Portland Inc, we can provide companies with the number of employees and the number of skills that exist in terms of the labor force in this region. We can do that within a click of a button, and we do that on a pretty regular basis. There's around 2.5 million people in Greater Portland, so there's a large workforce within 30 to 60 minutes."
An influx of new job opportunities to the city of Sherwood means housing is also top of mind. With more than 300 multi-family and single-family units being developed within the city boundaries, there are many housing options being introduced in neighboring communities as well. Coleman reports, "There are about 17,000 housing units coming in just north of Sherwood within a three-mile range. That is going to be a great, to put it frankly, reverse commute opportunity. So, there's certainly a lot of housing coming, and then there's going to be a tremendous amount of housing in the immediately adjacent cities to the north."
Revitalizing a part of the community known as "Old Town", the original location of the railroad town more than 130 years ago, has been an ongoing investment for the city of Sherwood. Mayor Mays recounts, "As a city we have invested a lot to strengthen Old Town to make it a destination center for families and businesses. We're really excited about that. In addition to the library, and City Hall, we have the Sherwood Center for the Arts, Veterans Memorial Park, and Canary Square Waterpark in Old Town."
With a variety of restaurants and shops drawing people to this historic area, the city continues to add value, with an upcoming project called Robin Hood Plaza, which Mays maintains will offer an ideal space to help support the many events that take place in Old Town, including the annual Robin Hood festival. The expectation is that this new plaza will be built in time for the first event of 2023, the Sherwood Chamber of Commerce Cruisin Car Show.
Sherwood endeavors to protect the city's tree canopy when planning for new development, protecting their status as a Tree City USA community. Continuous maintenance and development of trails is part of a commitment to sustainability, while also protecting Sherwood's beautiful natural areas. "This is a very outdoor oriented place. Even in the rain, I don't see many umbrellas here." Coleman describes. "People are used to hiking all times of the year. That's part of the culture of this region, and Sherwood is very much a part of that."
A pedestrian bridge over a 7-lane state highway will add to the walkability of the city, and is something Mays believes is important to connect the community. He acknowledges, "People think it's all for those on the east to get to the high school, but the reality is there are 1,300 acres of development that will be happening over the next 15 years. We're just showing that we're going to be a connected, pedestrian friendly, bike friendly community, and make the investments when we can."
As a state, Oregon is very committed to sustainability, and Sherwood is on board, implementing environmental initiatives wherever possible. One such effort is in changing the city's status from "bedroom community" to a place with jobs, shopping and recreation all within a short distance from home. Mays says, "By increasing that intense focus on economic development and bringing more jobs to Sherwood, we also will greatly reduce commuting. So, we're doing lots of road projects, trail projects and pedestrian projects. The more people can have a 30 second commute, the better." Sherwood also has a growing number of EV charging stations, and solar panels have been installed on city facilities, business and homes.
Coleman is quick to point out that Clean Water Services combines science and nature to clean water and return it to the Tualatin River. We work with partners, including the city of Sherwood, to safeguard the river's health and vitality, ensure the economic success of our region, and protect public health. Our infrastructure investments are critical to meeting these goals.
Looking ahead, Campbell says the focus is on creating a strong city for the future. "We have a council that really is looking to the future, they really are thinking long term. They're going with that old philosophy of planting the tree today for the generations in the future to enjoy tomorrow."
As a final thought Mayor Mays offers, "For me, the next few years are about executing. Let's get the things built that we have planned to get built. Let's do it well, let's continue to attract wonderful businesses to Sherwood, and help wonderful Sherwood businesses grow. Let's continue to think big, be ambitious and to help Sherwood continue to be a city we are all proud of."
AT A GLANCE
Sherwood, Oregon
What: A progressive, growing community in the Portland Metro Area
Where: Washington County, Oregon
Website: www.sherwoodoregon.gov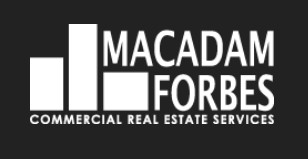 Macadam Forbes, Inc. – www.macadamforbes.com
Macadam Forbes is a locally founded, locally owned, Commercial Real Estate Brokerage that has been in business since 1978.  We focus on all commercial markets in Oregon and SW Washington.  We differ from our competitors in that we focus on local companies and property owners as opposed to Corporate Services.