Ottumwa, Iowa
where the past intersects with the present
With a rich history and focus on its residents, Ottumwa, Iowa is on the rise
Beautiful surroundings are undeniable for Ottumwa, Iowa. Situated about 85 miles from Des Moines in the state's southeast corner, the city is split in half by the Des Moines River, which runs 525 miles from its headwaters in southern Minnesota, through all of the Hawkeye State, and ultimately into the Mississippi River.
The greater Ottumwa area was originally inhabited by several Native Peoples, including members of the Ioway, Mesquaki, and Sac tribes, but settlers moving westward began to replace those occupants in the early 1800s, and by the 1840s, Ottumwa has declared the county seat of Wapello County and began to develop as a city.
In 1859, the Burlington and Missouri River Railroad arrived in the riverport town, adding rail transport to its water traffic, and Ottumwa was well on its way to becoming the trade and economic center of Southeast Iowa. Early industry included coal mining, meat packing, and farm equipment manufacturing, the latter two of which are still major employers in Ottumwa, today, by way of JBS Swift & Co, and John Deere & Co. By 1960, Ottumwa's population reached a peak of 33,871, but that number began to decline in the latter part of the 20th century due to the closing of several manufacturing plants, various agricultural crisis, and intermittent flooding.
Today, Ottumwa has a population of about 25,000, and according to its Community Development Director, Zach Simonson, it is a city primed and ready to renew and regenerate itself, with plans to attract and retain new businesses and residents. "We face a lot of the same challenges as other small communities across the country," he explains. "But we are self-sufficient and we have the tools. We have developers, bankers, and a lot of smart folks from the community who are beginning to work on solving those problems."
Problem number one, according to Simonson, is housing: employers need workers and workers need places to live. So, in 2022, with the assistance of RDG Planning & Design, a local architectural designer, and the Ottumwa Legacy Foundation, a non-profit entity created in 2010 and dedicated to community well-being, the city completed the Ottumwa Housing Plan. "We were clear from the beginning that the study had to be more than data," says Simonson. "We wanted everyone around the table to agree on recommendations for actions we were going to take. So, we came out with a study that had four or five really strong recommendations, and big goals with specific actions to advance each of those goals. And in the last 14 months, we've been making concrete progress toward them."
For example, the Build Ottumwa program was created to provide a direct incentive for the construction of new single-family homes. It offers a $10,000 economic development grant to anyone who builds such a new home as long as its value exceeds $125,000. "We've also been creative with finding approaches to fund multi-family and low-income housing projects," Simonson adds.
To that end, the city worked with the JBS Corporation, one of its legacy firms, to build affordable housing for its own employees. In 2021, it gave the go-ahead for a 108-unit apartment development which opened for occupancy this past January. "We know that housing is a barrier to new jobs," Simonson relates. "JBS was a partner because they have jobs to fill and they can't get a place for people to stay when they look at jobs in Ottumwa. We also know that the problem's bigger than just apartment housing, but that 108 units take the pressure off and give us the time to do other things. JBS has also been involved in buying distressed housing, flipping it, and making it available for their employees to purchase directly, so they can get into home ownership, as well."
"One thing that I think is unique is that we're looking at a strategy around medium density in-fill housing development," Simonson continues. "We're going to allow folks to build to an approved site plan on any in-fill lot in the city at medium density. We're working with 1919 Architects out of Illinois; they're putting together some site plans for two, four, or even six-unit concepts that will fit on a residential in-fill lot, 50X120. And as long as you build an approved site plan, one that we've put together, you can put that development anywhere.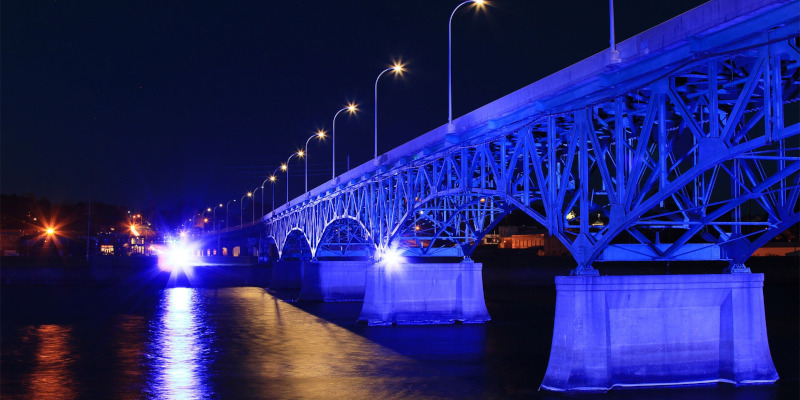 "In addition, we're going to pay for the full construction drawings, so that we can make design fees not a real factor for the developer, and we're going to look at some incentives for the first few projects, as well. We know that getting financing for a new housing product is hard; the bank wants to look at 'similar' and there aren't 'similars' for that type of thing. So we want to create a big enough incentive to get a couple of projects done, so that those that are successful, the next developer down the road can point to that success when they get financing."
Simonson adds that a positive aspect of in-fill housing is that the streets, utilities, and sewer lines already exist. "That cuts down on the expense as opposed to a new subdivision," he avers. "But also, those vacant lots are a draw on the neighborhood. We call it a 'Swiss cheese neighborhood,' where, over the years, there are a lot of holes in the fabric. Filling those holes brings the value up for everybody."
Simonson adds that the strategy of in-fill also works for commercial development, especially in the current economic climate. "First of all, interest rates, being what they are – the national retailers are looking, as much as possible, for second-generation spaces," he explains. "So, we've been really successful working with Retail Strategies out of Birmingham, Alabama as our retail retention/recruitment consultants. We're looking at how to fill vacancies. And just last week, we were able to announce a new lease for a T.J. Maxx in a former K-Mart space. We've got some other pending leases and developments that we're working on in that area and we're excited about that partnership."
"We're also carrying the same approach downtown," he continues. "We put together a five-year strategic plan for retail recruitment downtown. We've got a beautiful downtown; we completed a streetscape project for Main Street that's just stunning and we've got great buildings. We've done everything to make it a great space to be, and now that it's not what it was when I was growing up, it's the time to start aggressively trying to get folks to rent and occupy those spaces. We still have vacancies and we're looking to fill those by recruiting local entrepreneurs and also making an aggressive pitch to regional and national businesses that downtown Ottumwa is open."
In its pursuit of those local developers, Main Street Ottumwa, designated an Iowa Main Street Program in 2006, created the Business Builder Academy, an eight-week, intensive business training class for nascent entrepreneurs. "We had eight or ten participants in that class, and we already have three that are looking for brick and mortar spaces, including downtown," Simonson notes. "It's neat to try and grow that local talent." Some other conduits for growing local talent in Ottumwa exist at Indian Hills Community College, which has programs in the health sciences and advanced technologies, the Iowa Workforce Development Center, and the Ottumwa Jobs Corps Center.
The city also offers several incentives to current and future downtown businesses. For example, it provides assistance to property owners to "white box" any available space, i.e. allowing them to remove everything from a vacant storefront to show an empty space of just bare floors and white walls to prospective tenants. "We also have a good, strong commercial tax abatement program to make sure that if you're going to make some significant improvements to a business the tax hit is over time," says Simonson. "It gives people a chance to recover from the big investment that they're making."
The City Commercial Tax Abatement program requires that all eligible property must be commercially assessed and must exist within the created North Urban Revitalization Area. All improvements must increase the assessed value by at least 15%, and qualified improvements must comply with the rules and regulations of the city's building and zoning codes. Improvements that can qualify for abatement include new construction, rehabilitation, and additions to existing buildings. Applicants can choose from a 3-year or a 5-year abatement plan.
COVID-19 radically changed the way many Americans earn their living. Working from home exploded during the pandemic, and countless people decided not to go back to an office life that necessitated a grueling commute. Simonson says that the city responded by relaxing rules around home-based occupations via changes in its zoning code. "We wanted to give folks the flexibility to do small-scale manufacturing, firearms business, things you weren't allowed to do from home so easily before," he recounts. "That's given people the freedom to look at those gig opportunities or second jobs they can do from home. It allows them to be creative; to do something unique. I've got some friends that make candles and some other woodcraft items and now they sell those at fairs on weekends."
Simonson adds that the city is also working with Mahaska Communications Group (MCG), a local phone and internet provider, which is working on building out its broadband infrastructure to make it available city-wide. "That unlocks a big opportunity," he states. "We're aware of the trend toward work from home and broadband is huge. So, we're eager to start making a big push on it." He also believes that the city can entice workers from faraway metropolitan areas, such as Chicago, to think about relocating to Ottumwa and working remotely. "We're an Amtrak community," he notes. "The California Zephyr comes through every day with service to Chicago, Denver, and points west. We want to make a pitch to folks who are currently working from home and paying, say, $1,800 a month for an apartment in Chicago, that they can live in Ottumwa for a fraction of that, and still have a great opportunity to go back to the big city whenever they want to."
Meanwhile, Simonson reports that some city projects are focused on improving Ottumwa's quality of life, responding not only to its current residents' needs but also as an enticement to those prospective newcomers. One such project is a master plan for Greater Ottumwa Park, a 300-acre site right in the heart of the city. "It's not really suitable for large-scale new building development, but it's a really cool and beautiful place," he says. "We have camped there already, we have sports there already, and the new master plan for that space is going to give us the soccer complex that Ottumwa should have, new tennis courts, new basketball courts, and a more modern shower house for the campground. We want to make it a regional gem for everyone to enjoy.
"We're also looking at West 2nd St., which is a struggling neighborhood. It's not very attractive and we're looking at making that area more beautiful. We're relaxing our long-time reluctance about having trees too close to the right-of-way. We're going to do some pretty aggressive free tree plantings and we're going to make that a beautiful, tree-lined boulevard to greet people as they come into Ottumwa."
Finally, as part of its downtown master plan, the city is hoping to add electrical charging stations sometimes up the road. "We have two hotels downtown and we know that there are people who make choices about where they stay based on access to those charging stations," Simonson shares. "We also have a lot of businesses, and we'd love to have that magnetic effect, especially for folks who are, right now, buying electric vehicles. They're usually the folks who have the money to make a big impact, so we want to make sure that they feel welcome down there."
Going forward, Simonson believes that this is a time for optimism and growth in Ottumwa. The blueprint is there and the city is committed. "We have made strong plans for progress," he says in conclusion, "and we're ready to keep achieving – especially in housing and the quality of life."
AT A GLANCE
Ottumwa, Iowa
What: Beautiful, historical town with deep indigenous roots and an eye to future economic development
Where: Southeastern Iowa
Website: https://www.ottumwa.us/