Caldwell, Idaho
an industry hub with a 'unique heartbeat'
With industry and business booming, a family-first approach is still what makes the city of Caldwell tick
In the heart of some of America's most rich and fertile farmlands, surrounded by the beautiful Treasure Valley, lies the charming city of Caldwell, Idaho. This little gem of a city has beaten the odds and represents a remarkable revitalization story for the residents lucky enough to call it home.
"It took an entire community to turn this story around," Steven Jenkins, Economic Development Director with the city of Caldwell explains. "Caldwell was in such disarray and this is putting it lightly. This is very much a turnaround story in the Treasure Valley. We are the little city that could."
Eyeing the limitless potential Caldwell held and with the help of valued partnerships who refused to back down, a vision was set by city officials over 20 years ago and this vision has now become a reality. Caldwell now boasts a family-first community with endless activities for residents to enjoy and the city has witnessed jaw-dropping industrial and business growth during this time.
Former mayor Garret Nancolas who served the city of Caldwell for 24 years, undoubtedly helped to shape the vision that has transferred the city into a rich community that puts its valued residents first.
"I always believed that good luck happens when hard work and preparation meets opportunity and the work that has been done over the years is a premier example of true teamwork," Garret Nancolas, Mayor of the city of Caldwell describes.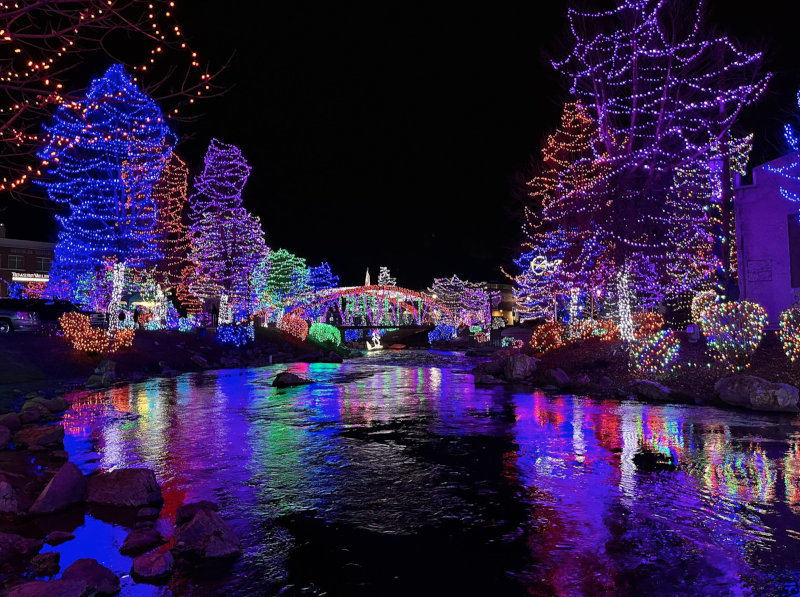 "There are so many people in different state entities including the Department of Commerce, Department of Labor, and even help from our federal partners working together, nobody cares who gets the credit. Everyone just rolled up their sleeves and went to work and we have dramatically changed Caldwell," Nancolas says.
"We have a great economic development team that works at the speed of business and they understand that time is money and they are very capable," Nancolas adds.
At the heart of Caldwell lies a desire to provide its residents with a very family-oriented, tight-knit community feel. With a vibrant downtown core that provides endless, year-round activities for its valued community members, the city has become a fun, walkable, and family-friendly city that also remains a draw for those outside the community.
"Caldwell has a downtown that is a destination point. There are farmers markets, concerts, wine-tasting, or even three-on-three basketball tournaments. It's a wonderful place to visit as a destination point. There are lots of businesses downtown and more and more coming all the time," Nancolas states.
With a population that was at last count close to 68,000, Jenkins estimates that the real numbers are probably closer to 70,000 with more and more residents choosing to call Caldwell home. Capitalizing on the needs of its residents, city officials have ensured that the list of amenities to enjoy is endless. "We have one of the top five rodeos in the nation, one of the top liberal arts colleges in the nation, a great education system and we are very close to the big city," Nancolas describes.
Nancolas is also quick to highlight the work ethic in Caldwell is second to none. He also points out that families in the city consistently work very hard and this has become a draw for businesses to set up offices in the region with the prospect of hiring local employees who will get the job done.
Recently named one of the 14th fastest-growing cities in the US, Jenkins looks to the growth numbers to back up this distinction.
"We grew at a 5.2% rate last year and year-over-year numbers have been right around 3.4%," Jenkins notes. "From a business and residential perspective, we are certainly seeing a tremendous momentum on both fronts."
Residents are seeing the benefits of living in the region and this growth is clearly demonstrated on the residential side as well. "We are seeing a variety of homes that are going in around some of our natural assets, including Lake Lowell, near the downtown core, and even into East Caldwell which is also seeing amazing growth."
One reason that residents and visitors alike are drawn to the city of Caldwell boils down to the sheer number and quality of events that the city puts on throughout the year. An event calendar that the mayor along with city staff are very proud of when asked to highlight why Caldwell stands out from its neighboring towns.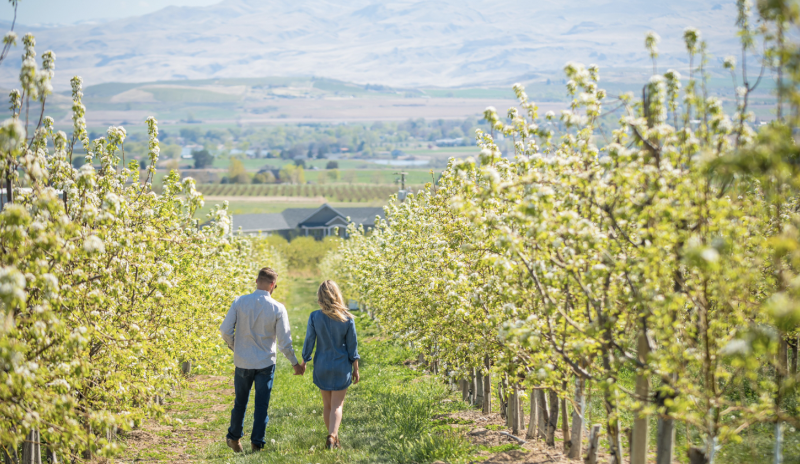 "Events are very important to any community and I think that we have some events that are very unique," Nancolas points out. "Over the last few years, the way Caldwell is viewed has changed and it is now a destination point and we average around 250 to 270 event days a year which is pretty amazing."
Chief among the events that the city of Caldwell is most proud of is the annual Christmas light display that draws visitors from all around the Northwest. "It is amazing the attention that we get from that Christmas light display all along the creek [Indian Creek]," Nancolas says. "It's a huge event and we literally get 10s of thousands of visitors every year that come and look at those lights. We have a million lights that light up the downtown area."
Skating, a top-rated rodeo that has earned national recognition and trails for residents to enjoy, also tops the list of must-do things for residents and visitors of all ages.
While the amenities remain impressive, Caldwell is also enjoying an industrial and business boom that can't be overlooked. The city boasts the Sky Ranch Industrial Park which houses around 50 businesses that are mainly manufacturing-based companies providing over two and a half million square feet and over 2000 jobs for the city.
"We really have become a manufacturing hub in the Treasure Valley in Southern Idaho and we certainly pride ourselves in that," Jenkins relays. "We knew what we had and who we were and where we were going that has led us to create the level of success that we have seen today."
Working closely with the local chamber of commerce, the local wine industry, the military, the College of Idaho, and Destination Caldwell, the city of Caldwell has experienced exceptional business growth and is able to host celebrated events that have seeded its reputation as a business, industry and recreational hub.
"We can attribute much of the success that we've had here to our forward-thinking leaders. We have prepared the properties that are zoned here and make them what we call 'shovel ready' in the economic development field," Jenkins elaborates.
Added to the zoned properties ready for further business expansion includes the North Ranch Business Park which houses among other businesses a 100,000-square-foot D&B Supply Store which represents the largest flagship store for the local retailer.
More mixed retail and commercial development is slated next door to the North Ranch Business Park. "More than half of the industrial park is already spoken for and this was a new district that was established in December of 202. So it is occurring much faster than any of us had imagined it would," Jenkins remarks.
"Caldwell really has developed a reputation to really be a hub for industrial activity in Treasure Valley and this was intentional and something that we certainly pride ourselves on," he added.
Looking ahead to what comes next for the city of Caldwell both Nancolas and Jenkins agree that the key to success lies in continuing on the path that they started over 20 years ago. Both feel that this path has led to undeniable success and there is no reason to assume it won't continue.
"I really see Caldwell maintaining its uniqueness and that is something that we are all proud of and something that we want to maintain," Nancolas projects.
'We have developed a process and a formula for success that will carry Caldwell on into the future," he adds. "When you combine that with all the activities, the family friendliness, and the type of people that live in Caldwell, I think that Caldwell's future is extremely bright."