Chester County, South Carolina
a Promising Hub for Growth and Economic Development
Embracing the future with a little dose of Southern charm and a modern focus
Chester County, located in northwestern South Carolina, boasts natural beauty and a thriving community spirit. Positioned for ongoing growth, it offers key assets like prime land, top-notch infrastructure, and a strategic geographic location.
Situated about an hour from Charlotte, North Carolina to the north, and Columbia, South Carolina to the south, Chester County provides easy access to major urban centers. Its vast untapped land resources, coupled with forward-thinking planning, set the stage for future development and expansion.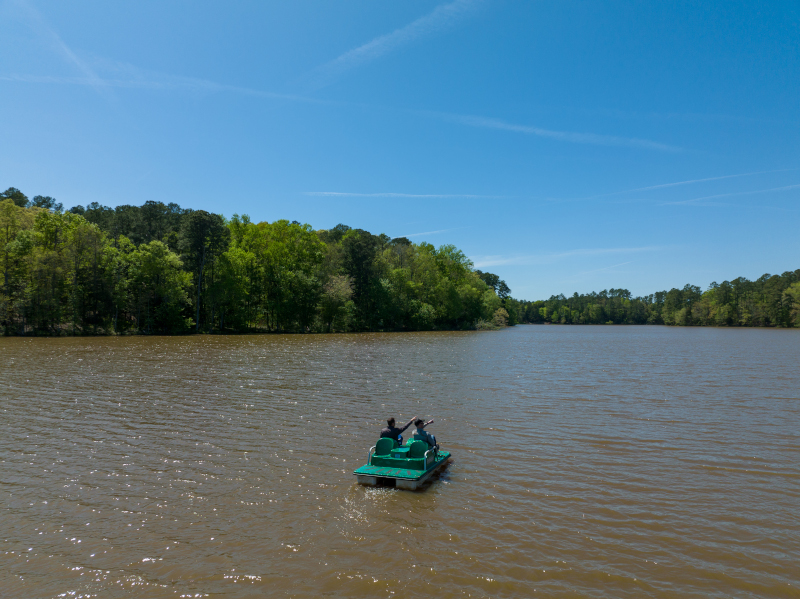 New Rooftops Bring Population Transformation
Having maintained a static population for over a century, the county is now embracing growth with enthusiasm, as Director of Chester County Economic Development, Robert Long shares,
"We're a small county of less than 33,000 at the moment, but there is some demographic shift at work with some of the rooftops that are headed our way. We have about 3,000 homes and five developments that have been approved. So, I think we're starting to see a little bit more growth in the county after 100 years of stagnation on the population front. We're starting to see some rooftops here."
He implies that the driving factor behind this growth is the affordability of homes in Chester compared to nearby areas. One noteworthy project, Knightsbridge, by LGI Homes, offers homes in the $270,000 to $310,000 range and has been selling rapidly. In just six months, Knightsbridge has seen significant success, with 100 homes occupied and 50 lots sold, out of approximately 300 planned homes.
He adds that development within the City of Chester is also on the rise, with Kuester Commercial Real Estate taking on the restoration of two-century-old buildings in the city core.
"We're excited about it because we think it's going to encourage other developers to come our way as well," Long relays. The buildings, which will be redeveloped to include storefronts, apartments, and community spaces, will contribute to the vitality of downtown Chester.
"In my mind, for any downtown to be successful, you need people living downtown. You can't survive on that weekend business alone. You need that Monday through Thursday business you get from folks living downtown," Long describes. "I'd love to attract a brewery or a nice restaurant that is going to give us a reason to take a prospect downtown to experience that and showcase our community. So, I'm looking forward to that."
The concept of establishing a social district in Downtown Chester is another focus for Long, as he explains, "One thing I've talked to the new mayor about is creating a social district downtown, where within certain boundaries, you could have an alcoholic beverage in your hand and walk around and not get harassed." This would create a friendly and welcoming environment for residents and visitors, while potentially attracting a brewery to the area. "It's like anything else, the first one is always the hardest. But once you get the first one, and you show that you are a friendly community to that type of product, then I think you can attract a second or third," Long says.
With a convenient location off the interstate, Downtown Chester is contemplating what other attractions will get people to venture 20 minutes off the highway for enjoyment. "Good beer, craft beer is one of those," Long notes. "It could be a craft distillery, or it could be a hard cider or a good restaurant. People will drive 20 minutes off the interstate for a good barbecue."
Economic Expansion and a Progressive Vision for the Future
Since 2021, Chester County has seen significant economic growth with announcements of 27 projects totaling over two and a half billion dollars and the creation of approximately 1,460 jobs. One of the prominent projects announced was E & J Gallo Winery in 2021, bringing an investment of $423 million and the creation of 496 jobs.
Recognized as the world's largest winery, Gallo has expanded its focus into the spirits industry with a brand known as the "Spirit of Gallo", encompassing vodka, gin, brandy, and more. In the context of the Chester County development, the initial phase is primarily centered around vodka production. Specifically, offerings such as High Noon Hard Seltzer and New Amsterdam Vodka.
"That being said, particularly if you get into phase two, phase three, I think there are plans for wine at some point in the future," says Long.
Long says that while the primary focus for now is on ramping up production, there are exciting prospects for the future. "They have had some discussions about a tasting room on their property overlooking the Catawba River," he elaborates. "It's a bit on the back burner, but they will be past the 50% mark on their employment commitment to the community by the end of the year. And hopefully, in the next year or so we can start having that more serious conversation because that could be a tourist attraction."
The prospect of the Gallo name drawing attention to the region has already sparked interest from potential wineries and vineyards. He continues, "We have had a few inquiries about the creation of wineries, or a vineyard that could be located nearby. When that tasting room happens in a few years, that's going to drive traffic. If you can use the Gallo name and that tasting room to leverage that, to attract the first winery, at some point, you can create a little hub of wineries. Granted these are not huge projects generally. But that being said, they do add character to the community."
Currently, a statewide study is underway to determine where in South Carolina wine grapes could be grown. Additionally, Chester County is actively working with Clemson University on growing a hybrid grape that could thrive in the local climate, addressing challenges like Pierce's disease.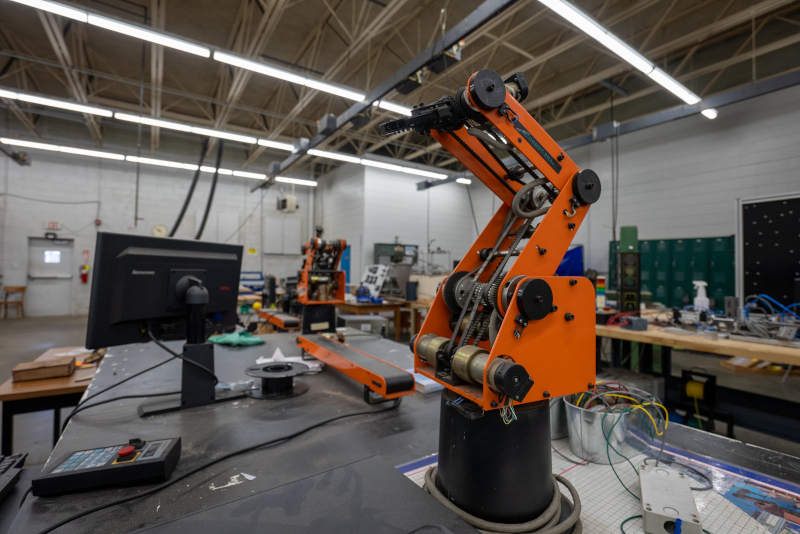 Strategic Advantages
In addition to the Gallo project, Chester County has experienced significant economic growth with two other major developments. IKO Industries, a Canadian shingle and roofing materials manufacturing company, is reopening a fiberglass plant and constructing a new mat facility in the county.
As well, Albemarle is establishing a $1.3 billion lithium hydroxide processing plant and bringing 307 jobs to the region. "That is an EV-related project, and the biggest project we've had in many years," Long conveys. "I think what's driving that activity at the moment is we have large sites, whereas larger sites closer to the urban core of Charlotte are harder and harder to come by, and if you can find them, they have gotten very expensive." Chester County offers numerous site options, including multiple 100-acre, 200-acre, 300-acre, and 500-acre parcels, making it ideal for various project sizes.
Additional attractive features for companies considering Chester County is the L & C Railroad, which connects to both Norfolk Southern and CSX, two class one rail carriers, providing flexibility and efficiency for logistics. As well, Chester County is one of only five natural gas authorities in South Carolina. "Three of them are clustered right here, with York Natural Gas Authority, Chester, and Lancaster. And they have their tap into the Williams Transco line that runs from the Gulf Coast up to the northeast," depicts Long. "Not every project needs rail, but if they do, they can generally negotiate rates 20% to 30% lower because of competition. Also, for heavy gas loads, you negotiate rates at the tap and then pay a transportation fee, which generally results, for larger gas users, in a 20% to 30% savings."
Looking Towards a Sustainable Future
The push for sustainability and renewable energy sources is gaining momentum in Chester County. Long relays, "Developers are coming to us, saying when they open their doors in a year and a half, they want 70% of the power to be coming through Renewable Energy Credits (REC), and within five years, they want to be 100%."
This trend has led to a notable increase in solar projects within the county, which are particularly appealing because they do not rely on infrastructure like gas, water, or sewer systems. "My one caveat is I don't want to give up good industrial land with infrastructure for solar, but if it's a rural property that doesn't have the infrastructure except for the transmission line, that can be good for us," he admits. While these projects do not create a substantial number of jobs, the investment typically ranges from $80 million to $100 million, making significant contributions to the county's tax base. Long contends, "It could also help us recruit an EV supply company, showing that we can meet that 100% renewable energy credit requirement. Not only that, but I can drive and show them the solar farm where these renewable energy credits can be coming from."
Looking ahead, Chester County's strategic location, robust infrastructure, and ample available land, will continue to support its forward-thinking vision for growth and economic development.
AT A GLANCE
Chester County, South Carolina
What: A geographically large county experiencing residential and economic growth and opportunities.
Website: www.chestercountysc.gov
Alliance Consulting Engineers, Inc. – www.allianceCE.com
On Time. On Budget. On Your Side.
Established in 2004, Alliance Consulting Engineers, Inc. provides civil and environmental engineering services to both private and public sector industry — County Governments, Municipalities, Developers, Industry, School Districts, Healthcare Providers, Architects and other private entities. Alliance Consulting Engineers, Inc., was founded on the concept that our clients want in-depth personal involvement for today's complex projects. Our hands-on approach guides the client from conceptual planning through final design, permitting, and construction. Using traditional business practices and state of the practice technology, the firm's mission is to demonstrate our commitment to our clients by providing a quality product in a timely manner. Our project personnel have extensive planning, design, and permitting experience in water, wastewater, roadway, railway, storm drainage and solid waste facilities design. We also offer grant application and administration services, as well as construction administration and observation. Licensed in South Carolina, North Carolina, Georgia, Virginia, Kentucky, Tennessee and Ohio, Alliance Consulting Engineers, Inc. has office locations Columbia, Charleston, Greenville, and Bluffton, SC and Charlotte, NC. From Industrial Parks to Recreational Facilities, Roadways to Recycling Centers, Alliance Consulting Engineers, Inc. has the experience and knowledge to see your project through to completion. We are on time, on budget and on your side.
For more information, please visit our Web site: www.allianceCE.com
Giti Tire Manufacturing (USA) Ltd. – gitiusa.com
Giti Tire, one of the largest tire companies in the world, has been in the tire business since 1951. Giti Tire operates five manufacturing plants and produces a broad range of tire products, serving major original equipment vehicle manufacturers, tire dealers and consumers in more than 130 countries worldwide.