Scottsboro, Alabama
Warm southern hospitality with growth on the picturesque horizon
Boasting enviable natural charms, Scottsboro, AL paves the redevelopment path while keeping its close-knit community appeal
Many cities are renowned for their tourist draw, and then there are those cities that have built a reputation for being a great place to call home. Scottsboro, Alabama can lay claim to both titles.
The residents of Scottsboro are also fortunate to witness its continued growth and take advantage of redevelopment projects that are transforming this warm, laid-back community into a southern gem while never losing sight of its many historical charms.
City officials are more than cognizant that one of the most appealing aspects of Scottsboro is its close-knit community feeling. With the transformations that are key to growth, the city is committed to preserving its recognized laid-back southern hospitality.
The city is also very proud of its private-public partnerships, and when it comes to collaboration, Scottsboro is convinced that working together is the best way to move the city agenda forward and cater to its valued residents.
Economic growth, tourism, and natural splendor
As the seat of Jackson County, Scottsboro has profited from new investment since 2021 which has led to new jobs within the municipality as city officials have taken a distinctly pro-business economic outlook while preserving the city's quaint small-town allure.
Continued economic growth is all the more remarkable played out against the backdrop of an inflationary climate gripping the country and supply chain shortages still lingering from the pandemic. Despite some other regions experiencing a slight slowdown in residential and commercial growth, the residents of Scottsboro are enjoying a boom of sorts.
For the city's mayor, Jim McCamy, this growth is not unexpected and the city has an economic development plan to meet such welcome growth.
"We have a population of approximately 15,500 people and we are a historic town dating back to civil war times through to the current day," Mayor McCamy relays to us as we sat down with city officials to discuss the city's current and upcoming initiatives.
"The city was originally a cotton and textile manufacturing center in North Alabama and we are only 40 miles east of Huntsville and 60 miles southwest of Chattanooga, Tennessee," he continues.
This geographical advantage does not go unnoticed by the Mayor who outlines to us that it is this strategic location that represents a big draw for commercial and industrial business prospects showing interest in the city.
"Residents can easily commute 30 to 45 minutes to Huntsville and many of us have driven back and forth for years either to work, shop, or enjoy our recreation."
The Mayor also highlights that "Scottsboro is located at the intersection of US Highway 72, Alabama Highway 79, and Alabama Highway 35.
"They [the highways] converge right here in the Scottsboro city limits."
Tourism is also a big draw and generates revenue for the city.
"The city's natural assets play a huge part in its residential growth," the Mayor states.
"It is a very diverse area," he offers. "We have the Appalachian Mountains as well as the Tennessee River that runs the full length of Jackson County. So, there are tributaries, fishing, boating, and all kinds of water activities available as well as hiking activities."
The area is also blessed with some of the longest and deepest caves in the country, the Mayor estimates. "We are blessed with many outdoor opportunities for recreation."
Adding to the beauty of the surrounding area, Scottsboro's downtown square is blessed with a historic appeal that has been recognized nationally.
"The downtown square including the courthouse is registered on the National Register of Historic Places and we have another historic district called College Hill Historic District within downtown Scottsboro that has been designated as historic," Mayor McCamy offers. Scottsboro's downtown was also designated as a Main Street Community in 2018, and the downtown square has seen revitalization and growth since that time.
Retail and Industrial growth
In addition to the prospect of new companies, particularly industrial and retail interests, taking up residence in Scottsboro, the City already hosts some well-known names that call Scottsboro home.
"Scottsboro has a diverse industrial portfolio including textiles, automotive suppliers, and defense contractors," Mayor McCamy describes.
Beyond these major manufacturing companies, Mayor McCamy points out other Scottsboro-based companies including Unclaimed Baggage. "You have probably heard of it," he states. "Any unclaimed airline, bus, or train baggage that is ever lost, ends up in Scottsboro's Unclaimed baggage location."
The area is also home to two industrial parks, The Scottsboro Industrial Park located within Scottsboro's city limits, and the Scottsboro portion of the Jackson County Industrial Park located in the neighboring municipality of Hollywood.
"This means that we are in a good location for automotive tier suppliers as well as defense contractors," the Mayor states.
With big-name auto companies in Huntsville including Mazda-Toyota and Toyota Motor Manufacturing, as well as Redstone Arsenal in Huntsville, Mayor McCamy draws attention to the unique position of the city to be able to provide "just-in-time delivery for a lot of these different industries."
It is the City's retail growth that is equally impressive. Katie Kirkland, the City's Event and Marketing Coordinator and Main Street Director identifies this as a key economic driver for the city.
"The city has partnered with retail recruitment firm Retail Strategies since 2021," she begins.
"They [Retail Strategies] have been a definite driving force in helping us recruit businesses, particularly along our Highway 72 corridor."
Some of the businesses that have moved in due in part to this private-public partnership include Publix, TJ Maxx, Pet Supplies Plus, Starbucks, Dunkin Donuts, Whataburger, and Chick Fil A.
"We have had a lot of success in building our retail corridor, since partnering with Retail Strategies," Kirkland relays.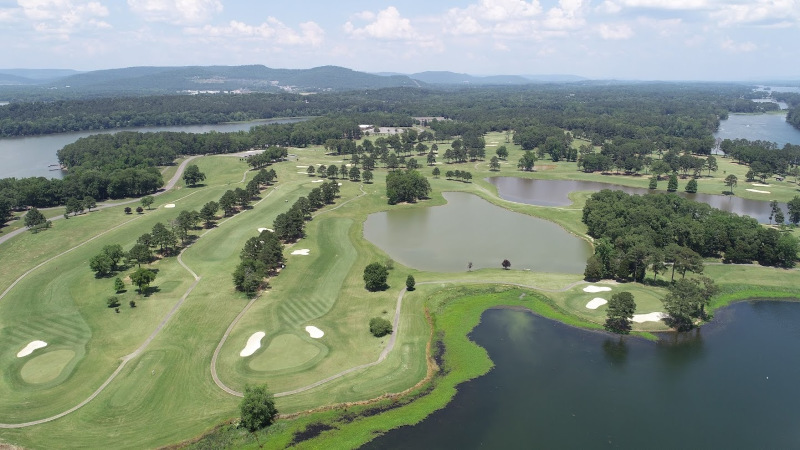 Laying the infrastructure groundwork for continued growth
Of course, without the necessary infrastructure in place to support existing businesses as well as the businesses considering moving in, Mayor McCamy notes that many proposed economic expansion plans cannot be implemented easily.
It is for this reason that the Mayor is quick to mention the focus the city has put on maintaining and upgrading the city's infrastructure including water and sewer and transportation projects in addition to a continued focus on the necessary health and safety infrastructure to directly benefit its residents.
"We have been very fortunate to obtain some grants specifically for infrastructure," he describes. "Regarding the ARPA money that was spread nationwide, we invested some of our ARPA funding directly into infrastructure for water and sewer, which needed upgrading, which has supported additional residential, retail, and industrial growth within the city of Scottsboro."
"We have also been very fortunate to be able to work with the Alabama Department of Economic and Community Affairs in obtaining some grants to help with certain traffic intersections that needed to be upgraded and improved."
Mayor McCamy noted two specific projects currently underway with the Alabama Department of Transportation; a safety project to improve Highway 72 as well as an intersection on Highway 35 where the Chick Fil A is going to be located to improve safety and mobility in this area.
When broaching the wider-reaching infrastructure city initiatives, the Mayor highlighted a top priority is maintaining an EMS, police, and fire department.
"We have made sure our citizens are protected," he says.
"We have a professional EMS, police department, and a career fire department with three fully-staffed fire stations within the city of Scottsboro."
From the health services end, the Mayor divulged that Highlands Medical Center in Scottsboro has been integrated into the Huntsville Hospital System and is now HH Highlands Medical Center.
"This has strongly increased the hospital's purchasing capability for supplies and equipment as well as the recruiting of physicians, nurses, and specialists," he highlights.
In addition to the top-tier first responder and health service infrastructure, Scottsboro's education system is also one to be proud of.
"In addition to the Scottsboro City School System, we are located within 15 miles of Northeast Alabama Community College which can enable local high school students to have dual enrollment," he offers.
"Also, the County Board of Education has recently completed construction on the Kevin Dukes Technology and Innovation Center which will have students work-ready when they graduate."
"We work very closely with our Scottsboro Board of Education and with the County Board of Education to help improve education in both the city and the county," the Mayor continues.
Future growth directions
"We want to increase our retail development, in both the downtown area and the Highway 72 corridor," the Mayor elaborates.
With this in mind, the City will be preparing for more businesses to come in and will continue its focus on its cherished residents.
"So, I guess our ultimate goal would be to continue to increase our industrial and retail base as well as our recreational capabilities for our residents."
AT A GLANCE
Scottsboro, Alabama
What: A fast-growing historical city with retail and industrial ongoing and anticipated economic expansion
Where: Jackson County, Alabama
Website: https://cityofscottsboro.com/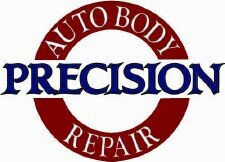 Precision Auto Body Repair – www.precisionautobodyrepairllc.com
Owners Eddie Carter and Chris White.
Chris and I bought Precision Auto Body Repair at 202 Lonnie E. Crawford Blvd. in September of 2009.  The business included the Precision Towing and both has been around for well over 40 years and we pride ourselves on quality workmanship and standing behind what we do.  The combines experience of Auto body Technicians and Painters is a combined experience of 70 plus years.  We owe our success to the loyal customers that have so graciously given us the privilege to restore their cars to pre-wreck condition for the last 14 years and we look forward to serving everyone in the future.  Our slogan has always been "We meet by accident." This may be on the roadside, a breakdown or accident.  We say "your first visit may be by chance, but we want your second visit to be by choice.