Roy Yamaguchi Restaurants
Food with Flair
Business View Oceania interviews Roy Yamaguchi, Owner of Roy's Restaurants, for our Hospitality View.
Tokyo-born chef Roy Yamaguchi has been putting his well-trained hands to work in Hawaii for over three decades. Known for his thoughtful, eclectic, and innovative Hawaiian inspired cuisine, Mr. Yamaguchi has earned a number of prestigious achievements for his work including the James Beard Best Pacific Northwest Chef Award, California Restaurant Writers Association California Chef of the Year Award, Forbes FYI Gault-Millau Top 40, Conde Nast Traveller Top 50 Cuisines in America, Nation's Restaurant News Fine Dining Hall of Fame, Culinary Institute of America's Augietm Award, and Honolulu Magazine's John Heckathorn Dining Excellence Award, among many others.
The first of Roy's Restaurants, Roy's Hawaii Kai, was established in 1988. Today Mr. Yamaguchi proudly owns 10 locations, each with their own flair, spread throughout Hawaii: six for Oahu (Roy's Hawaii Kai, Roy's Waikiki, Roy's Ko Olina, Goen Dining+Bar, Eating House 1849 Waikiki, and Beach House by Roy Yamaguchi), two for Maui (Roy's Kaanapali and Humble Market Kitchin), and one each for Kauai (Eating House 1849) and the Big Island (Roy's Waikoloa).
Mr. Yamaguchi describes cooking as his life and is grateful for the opportunity to share it with others, making it a part of theirs. He begins, "I entered the Hawaiian market with the vision to create a solid foundation restaurant on which to build and expand to multiple locations. I gathered a skilled team, and we were fortunate to open in a vibrant residential neighbourhood- I wanted a destination restaurant from the beginning that would attract diners who would plan their evening to come out to the community and eat well. There were a few restaurants in the area at the time as competition, and generally diners wouldn't out from town into an East side neighbourhood to eat. But our location was received very well, and we were very happy with the community support we received.  From that point on, we opened more restaurants throughout the state and eventually established a franchise chain with Roy's. We have a number of concepts on the islands now and many extremely talented individuals in our company that have the passion, drive, and spirit to continue to grow and develop innovative concepts and distinct eating brands."
Mr. Yamaguchi's brands each have their own inspiration and flavour concepts. Roy's fosters a family atmosphere with comfortable dining areas, local feel, and classic Hawaiian-fusion menus that feed familiarity. Eating House 1849 was created as a tribute to Peter Fernandez, who established one of the first restaurants in Hawaii called Eating House, in the year 1849, as well as a note to Hawaii's plantation heritage and vibrant cultural diversity. Goen Dining+Bar offers a blend of fresh, innovative dishes inspired by 'New American' flavours and local Hawaiian foods. Humble Market Kitchin pays homage to Mr. Yamaguchi's family roots, with sweet and savoury flavours reminiscent of his childhood as he grew up on Maui. Cuisines from Japan, China, Portugal, Korea, and the Philippines combine with traditional Hawaiian influences to create something special in each and every one of Mr. Yamaguchi's locations.
It hasn't always been smooth sailing, however. The COVID-19 pandemic hit the hospitality industry harder than perhaps any other. Mr Yamaguchi explains, "At the end of the day, we can only do what we can do. Following the pandemic, we have had to pick ourselves up, reboot, and look at our future to see how we can maintain and grow our customer base. Moving forward, it's all about advancement. How can we continue to foster our culture, how can we best protect and support our staff after what was probably the biggest challenge any restaurant owner could face? Without staff, your hands are tied. It's crucial that we continue to maintain and add to our staff base, bringing in new and established talent, and build upon our brands together."
A strong sense of company culture is paramount in Mr. Yamaguchi's restaurants, he says. "The reason why we're still in existence after more than 30 years is we work collaboratively with staff and treat them well. Respect is huge and it goes both ways. We celebrate the good times and get through the hard times together. Hospitality is a great career with many pathways for success. It's a good opportunity for us to see new talent grow and teach what we can, to provide them with a unique and valuable experience for as long as they're with us- whether it's for a year or a decade- so that they can prosper in life. Our staff are our ambassadors, and the ultimate goal is for each individual, that they've gotten something from us, and hopefully that will make their lives better in the future."
Relationships are also a top priority. Mr. Yamaguchi shares, "There's a lot of competition out there, but we look at it as a friendly competition, meaning that we want to compete in a great happy environment rather than you know a cutthroat situation. Our relationships and collaborations with others in the industry, particularly local farmers and fishermen, are very important to us. We work with 70+ local partners to put food on our tables, and that feels good." In line with this commitment to the industry stands Aloha Inside, which awards grants to charitable non-profits to: "Promote culinary arts, and travel industry management education; raise awareness about environmental stewardship and sustainability; support agriculture and farming; educate families, children, and visitors about Hawaii's natural and cultural history and heritage; support health and human services for the veterans, sick, needy, and their families; and, enrich the lives of children and youths."
Mr. Yamaguchi concludes with a note on the future. "I love life and I love working. Every morning I get up and can't wait to get to work. I also love to dream; I love to set goals and make things happen. I've been blessed to have been able to accomplish what I have so far, and to be in a community that's so supportive. For the future, I aim to continue taking variants of flavours from the many influences I've experienced throughout my life from family, travel, history, and culture, and weave them into our brands. The objective is always to keep developing, keep innovating, keep nurturing our restaurants to thrive. So we take that approach on an individual, day-to-day basis. That's what brings me joy. And it goes on to bring joy to our staff and our customers. So, our future looks very bright."
AT A GLANCE
Roy Yamaguchi Restaurants
What: Hawaiian inspired eclectic cuisine
Where: Roy's Restaurants are comprised of 10 locations spread throughout Hawaii: six for Oahu, two for Maui, and one each for Kauai and the Big Island
Website: https://www.royyamaguchi.com/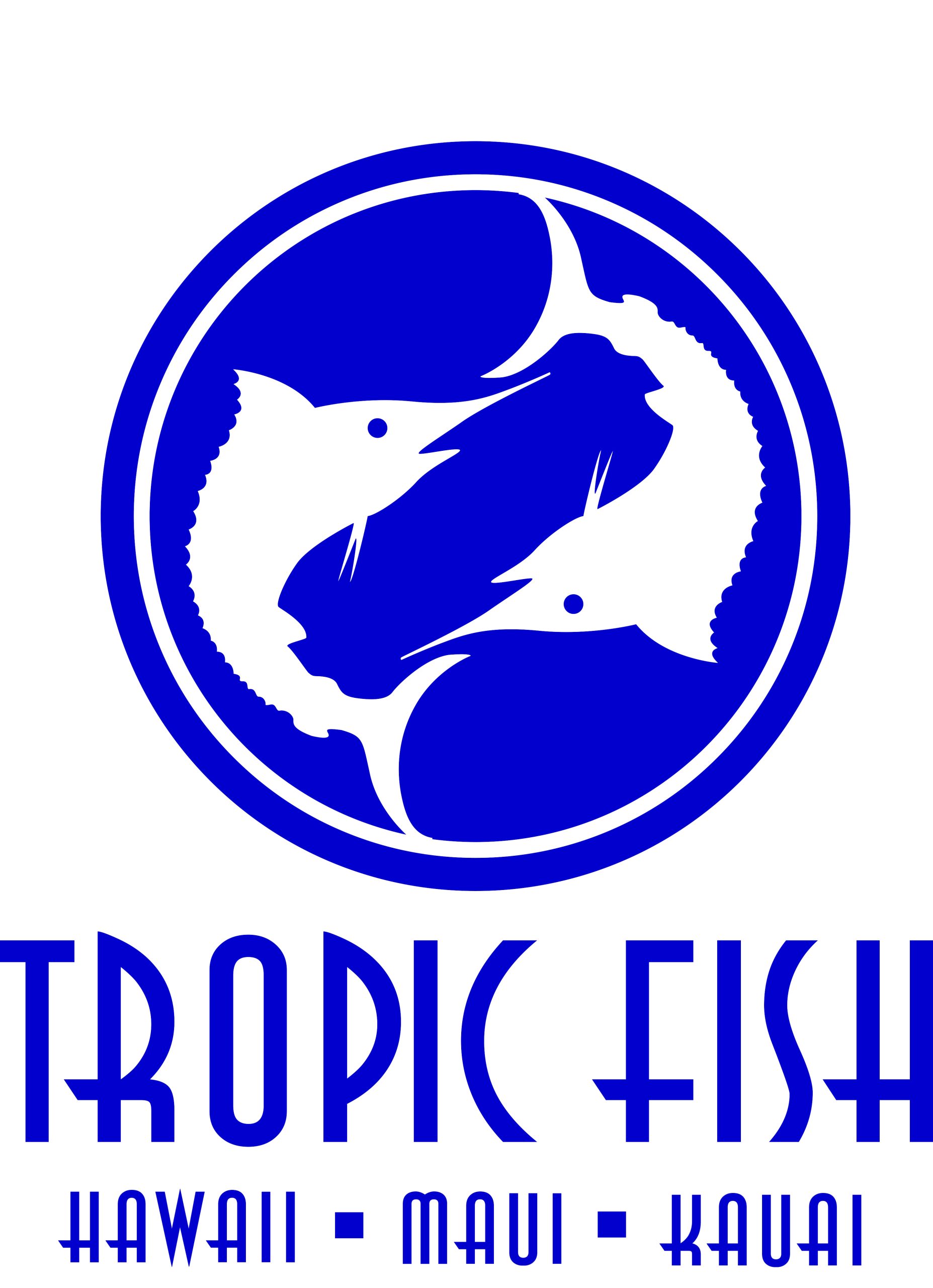 Tropic Fish Hawaii LLC – https://www.tropicfishhawaii.com
When it comes to Hawaii, all roads lead to the sea. For CMU & Associates, it's family of companies on the major Hawaiian Islands form the backbone of the company's sourcing and distribution success. Hilo Fish Company, Kona Fish Company, Tropic Fish Hawaii, Tropic Fish Maui, and Tropic Fish Kauai, provide local Hawaiian-based restaurants, like Roy's, with premium sourced ingredients and can satisfy the most discerning seafood lover.
CMU & Associates Inc., is also a worldwide leader in the importing and distribution of fresh, frozen and processed seafood products from around the world.  CMU works with over 20 manufacturers spanning the globe and all with the mutual goal to provide clients with the best possible and widest range of seafood options available.
With the support of CMU & Associates Inc and it's sister companies, Tropic Fish Hawaii has grown from a family-run business to a leading distributor serving all Hawaiian Islands, the mainland US and Japan.   While growth has been on its radar, retaining a family atmosphere for its valued employees and customer base has driven the company model for over two decades. Working with valued partners, including the ever-popular chain of Roy Yamaguchi restaurants, has formed an integral part of Tropic Fish Hawaii's business model.  This partnership will drive the company's vision and fuel the work it will continue to do.
Southern Glazer's Wine & Spirits – www.southernglazers.com
We are the world's preeminent distributor of beverage alcohol and a leader in corporate social responsibility. At Southern Glazer's, we are committed to our communities, to innovating the way we operate, and continuing to build on our rich history.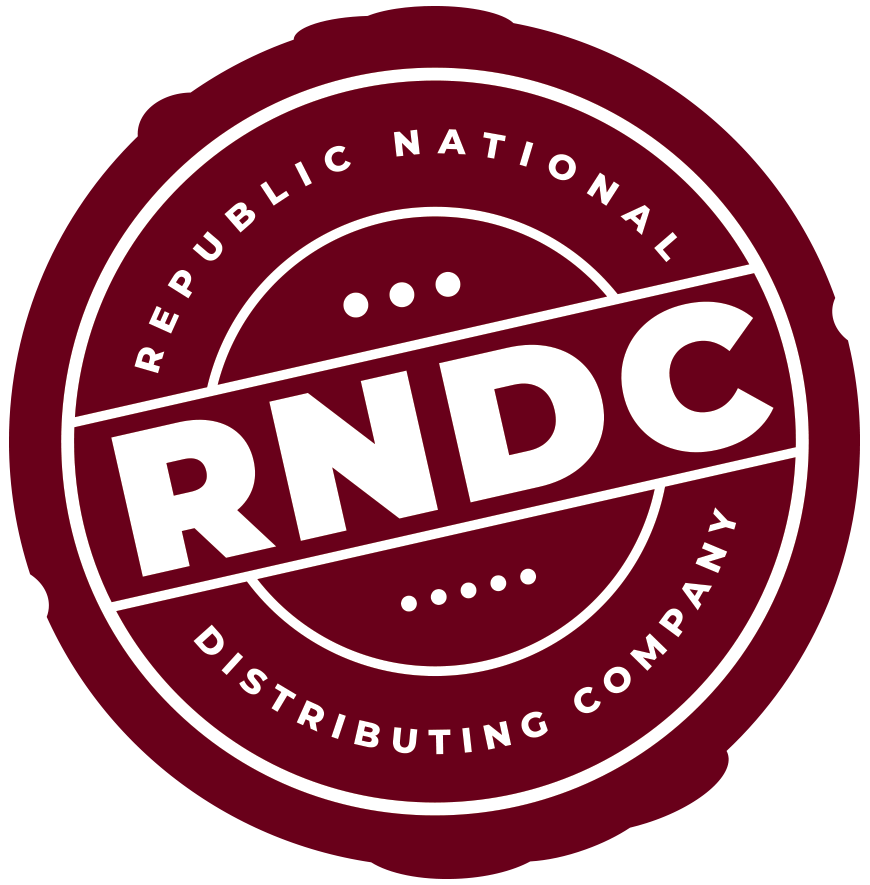 Republic National Distributing Company – www.rndc-usa.com
Republic National Distributing Company (RNDC) is an organization built on the strong foundations of three family-owned companies, Block Distributing Company, N. Goldring Corporation, and National Distributing Company – where people and relationships matter most. From humble beginnings to the nation's second largest wine and spirits distributor, the RNDC leadership team leads the evolution of the alcohol beverage industry.