WNW Hospitality Management
providing top-tier hospitality options
WNW Hospitality Management helps its hotels resolve revenue, staffing, and profitability challenges
Hotel management is an increasingly challenging field for owners and operators, especially post-pandemic. While vacation and consumer travel are largely coming back, much of the pre-2020 business travel hasn't, leading to profitability challenges for some hotels.
That's where WNW Hospitality Management comes in. The Woodbury, NY-based firm is a full-service hotel management company, often purchasing distressed hotels or locations struggling with customers, profitability, renovations, and more. The firm partners with hotel owners and operators to develop a strategy for success.
WNW Hospitality is owned by CEO Jonathan Reiss and President and Managing Partner Bob Jaeger, who purchased the business in 2014 from previous owners. Following a brand update and some changes in scope, WNW Hospitality started with two hotels in New York. It currently manages 24 hotels in 14 states, with 11 full-time employees at its headquarters. The company earned $58 million in revenue in 2022 and Jaeger expects more than $60 million in revenue this year.
Both Reiss and Jaeger "grew up" in the hotel sector and combined, offer roughly 80 years of industry experience. They are particularly familiar with the Best Western brand of hotels and became the first hotel management firm endorsed by Best Western in 2014. Both owners also serve as regional governors for the company. Says Jaeger, "We're fluent in (best Western's) culture and how to get things done.
Yet WNW Hospitality can conduct a turnaround plan with other brands as well and have such respected companies as Hilton, Choice, and IHG hotels in its portfolio as well. The firm has experience turning a hotel that was previously associated with one brand to another, and despite the familiarity with Best Western considers itself brand neutral. "We've also run some independents as well," says Jaeger. "We're looking to expand and grow within our business model across multiple brands."
WNW Hospitality's full range of services also includes asset management, consulting services, property-level sales, accounting services and internal audits, online marketing, and mystery shopping experiences.
Offering a unique approach
It can be hard to differentiate from other firms in the hotel management sector, but Jaeger is confident that it has created competitive advantages based on the hands-on approach from management. WNW Hospitality has a regional team of leaders, with executives that spend time onsite at its properties, which range from New York and Pennsylvania to the east, Texas in the south, and Illinois in the Midwest.
Executives are also in regular communications with hotel operators on a full range of topics like marketing, renovations and investments, and staffing. WNW Hospitality uses technology systems that can help better direct rates, identify trends and anticipate changes. Jaeger says the firm provides its properties with in-depth sales and marketing tools that help owners make better revenue-generating decisions.
"Rates can change multiple times per day, and we have to be on top of our hotels to help (those firm's properties) stay competitive," says Jaeger.
Labor remains the biggest post-COVID challenge
While COVID hasn't gone away, its impact on the travel industry has loosened. Yet many trends impacting the hotel and hospitality industry have not yet reached pre-pandemic levels. The most notable is staffing, Jaeger says. After many professionals in the hospitality sector were laid off in 2020 when communities and states were faced with mandatory travel bans, they often found jobs in other industries or simply exited the workforce altogether.
Still, managing hotels can be a labor-intensive process. Jaeger estimates that about 3 million jobs in the broader hospitality industry have been lost post-pandemic and may never come back. That forces WNW Hospitality's hotels to do more with less. He calls the labor shortage the biggest challenge the industry is facing.
"It's an ongoing problem we need to solve and we're not there yet," Jaeger says.
Another post-pandemic challenge is the impact of higher interest rates and inflation on consumers, which reduces the available disposable income for some travelers, especially as government checks to support the COVID economy ceased nearly two years ago. Jaeger admits that after four decades of personal experience having managed hotels through economic recessions, the September 11, 2001, terrorist attacks, Stock Market crashes, and more, he and his industry colleagues could not have prepared themselves for COVID.
Within the first 18 months of March 2020, the goal was often to make sure that WNW Hospitality's properties did not go out of business.
"We're still working on ways to supplement the loss of some business travel," Jaeger says. "There was so much angst for hotel owners, so we often had weekly meetings with our hotels for a while to discuss things like preservation of assets."
While business and convention travel has still not returned to pre-COVID levels, neither has international travel to the U.S., especially from parts of Asia, Jaeger says.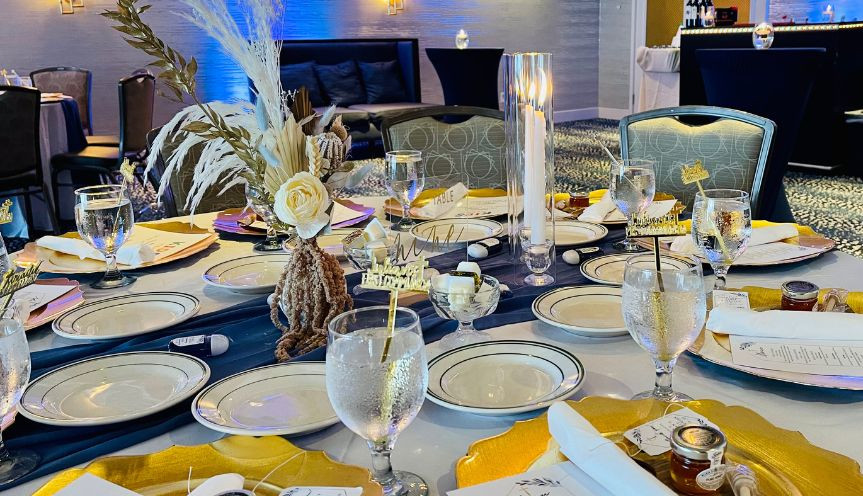 The use of technology makes expansion more possible
The greatest tool that hotel owners have today to manage their revenue is data. WNW Hospitality's revenue management system provides up-to-date information on rates, trends, travel tendencies, seasonal considerations, and more. It allows owners to make more informed decisions and is a "must-have" for all hotels today, Jaeger says. "You have to harness technology to take your hotel in the right direction," he adds.
That's why WNW Hospitality has a dedicated revenue manager for all of its properties. There are few things that can damage the revenue of a hotel as much as non-competitive rates, Jaeger says.
With this technology and the collective experience its management brings, WNW Hospitality has quickly expanded over the last decade, and even since COVID. The firm continues to look for new portfolio property domestically, including northern Illinois, where it began managing a property on June 1. The firm has a particular specialty in hotel renovations, often working with its partner 11 Floor Design in New York City, and its owner Tiffany Miller-Baker.
Jaeger says that with Miller-Baker's help, WNW Hospitality offers contemporary yet practical renovation ideas that fit within a hotel's brand standards.
A significant brand renovation, or the opening of a new hotel altogether can have a significant impact on the hyperlocal hotel market, forcing existing hotels to improve elements of the guest experience. Quality still matters, Jaeger says, and consumers have evolving expectations of what their hotels can offer, especially with space-sharing apps like Airbnb and Vrbo capturing some of the hospitality market shares.
"We are very proud of our record with quality as we have never failed an inspection," Jaeger says. "Many owners turn to us because of help they need on the revenue side, but we try to provide a (comprehensive) list of services." He credits another partner, Christian Broderick, and his team at Envision Revenue Management with helping hotel owners find solutions to their money issues.
Short-term priorities will lead to long-term opportunities
For now, WNW Hospitality will continue to search for logical ways to expand, as Jaeger says the firm doesn't have a "current ceiling" in its growth plans. Most or all of that growth is expected to remain in the U.S., although the firm would consider opportunities in Canada. It has benefited from client referrals over the last year to keep revenue growing. The travel industry grew significantly in 2022, and Jaeger sees that trend continuing in 2023 and beyond.
One positive possibility would be if business travel does expand and industry and regional conventions become more highly attended again, Jaeger says. But for now, the company continues to adapt and evolve, based on what its travelers say, and what the industry data suggests.
Quality remains a feather in the firm's cap. The caliber of WNW Hospitality's properties has been recognized both for architectural excellence and by the hospitality industry for the accommodations and service it provides. Industry recognitions given to the firm include the MK Guertin Award, Best of the Best Award, Best Western Chairman's Award, Best Western Green Award, Public Relations Award, Design of Excellence, and more.
"It's an exciting business," Jaeger says. "There are a lot of opportunities for success. And we're happy to be a part of it."
AT A GLANCE
WNW Hospitality Management
What: A hotel management company with a national presence
Where: New York State and 24 locations in 14 states
Website: www.wnwmanagement.com