HoneyComb Hospitality
knowing the hospitality industry to produce top-tier culinary experiences
With an expert, client-focused approach, HoneyComb Hospitality raises the bar at every level
HoneyComb Hospitality Group, based in Toronto in the heart of the King West area, has proven  to be a top hospitality company that consistently delivers the highest standard of venues, luxury  cuisine, and sophisticated events for its valued clientele. The co-founders, Brandon Farmer and  Matthew Tsoumaris met in the restaurant world and worked alongside each other for three years
at Valdez restaurant before using their combined experience and passion for the restaurant and  hospitality business to form a company that was designed to stand out from the entertainment  pack.
The journey to create the HoneyComb Hospitality Group began when the pair were presented  with an opportunity to purchase a space being developed by a landlord, which is now the base  of operations for all their brands.
Brandon Farmer, CEO, and Co-Founder of HoneyComb Hospitality elaborates, "At the start of  our journey, we sat down and discussed whether we could use a 16,000 square foot venue that is now called Baro, to open a staple destination in Toronto and develop a company that  we're proud of. This can only be done by establishing a proper corporate culture."
The founders decided that to build a successful business they needed to design it around the  employees. "We have a simple philosophy at HoneyComb; we take care of our employees,"  says Farmer. "In return, our employees take care of our guests and the guests take care of the  bottom line."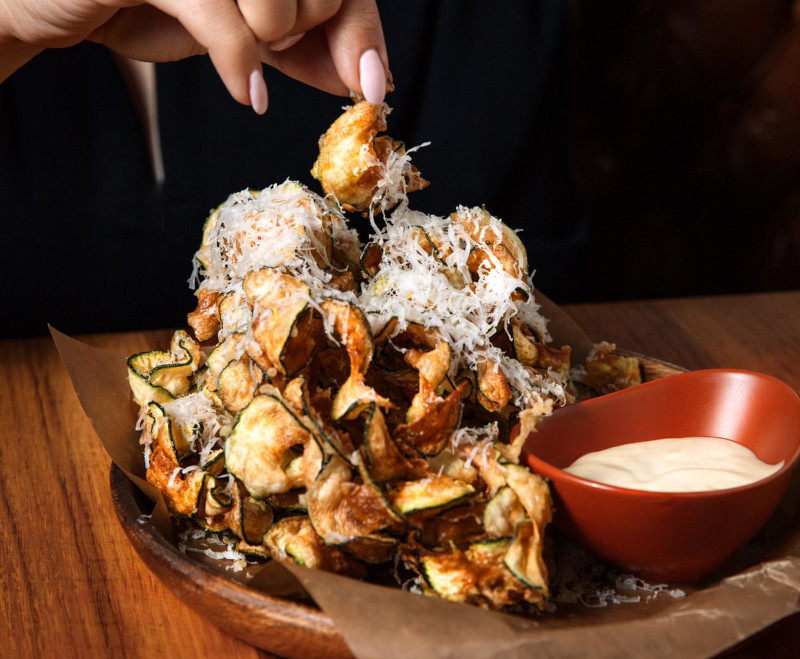 HoneyComb called in a specialist, Michel Falcon, to ensure the company could hit the ground  running, and together they developed an employee-first culture.
An initiative they've implemented in the company is the development of the Employee Advisory  Board.
"The Employee Advisory Board meets up every quarter, and people from the employee pool are  voted by their peers to represent them from different departments in the establishment," says  Co-Founder of the HoneyComb Hospitality Group, Matthew Tsoumaris.
This means in attendance at these quarterly meetings are chefs, bartenders, servers, and  hostesses, allowing all of them to give direct feedback to the owners and management.
A substantial amount of information is fed back and has been implemented to create a better  working environment for all and a healthier company.
Another initiative is called Partner Shift, where a company partner will approach an employee  team member and take on their shift for eight hours. This has allowed the owners to understand  pain points from a first-hand perspective.
The employees who are replaced for the shift are given the time off and a budget to enjoy lunch  or dinner. And these staff members are given a debrief about the owner's experience.
"Most of the employees are still surprised when this happens, and we find it fun to see their  reactions, but we take a lot of firsthand experience," says Tsoumaris.
The company has also created a lot of initiatives around employee and client liaising. In the  hospitality industry, how your employees care for your guest can make or break a business.
Another initiative staff members have access to is the Micro Customer Experience, where all the  team members are given a $20 budget to enhance their customers' experience.
An example of one of these enhanced customer experiences was when a server was talking to  a couple of out-of-towners who hadn't had the opportunity to try Tim Horton's famous Timbits as  they were leaving the city directly after the meal.
After talking to the manager, they nipped out to Tim Horton's and served Timbits to the out of-towners in a takeaway bag to enjoy on their trip home.
These experiences can vary widely and are considered minor but are very meaningful to the  client. The HoneyComb Hospitality Group knows that its employee initiatives automatically  differentiate it from the direct competition. These practices go that necessary step beyond the  usual hospitality industry practices.
"By taking on these initiatives, we have been able to attract people who felt stuck, and unable to  execute their game-changing ideas at other establishments," says Tsoumaris.
HoneyComb Hospitality's enviable location in the vibrant neighborhoods of the King West area  in one of North America's premiere destination cities means that clientele can take advantage of  the perks of significant developments over the years in the area which includes fine dining in the  vein of what HoneyComb Hospitality can provide
It's also close to the financial district, and with the capital injection into the King West area, more  tourism flows through the restaurant hub of downtown Toronto. And as Toronto has extensive  surrounding towns and cities, residents from these outlying locations also make the trip into the  heart of King West.
The next step, HoneyComb Hospitality determined, was to create a successful experience by  transforming spaces into something the customer wouldn't necessarily associate with  downtown Toronto. The hospitality group achieved this by blending elements such as food,  drinks, menus, service, and decor across the venues. "We want people to feel like they're  getting a different experience from other venues in Toronto," says Tsoumaris.
The HoneyComb Hospitality Group has six distinct venues, allowing the company to host  various events, such as different styles of corporate events, weddings, and product launches.  All of the venues at the central location offer a unique experience, so different that an individual  client can visit the same building a few times a month and enjoy something new. The venue is  home to four separate resto bars, the Main Dining Room, Pablo's Snack House, The Loft on  King, and the Baro Rooftop.
"Dasha, upstairs, has a dining room and karaoke section, which means clients can extend their  night and experiences in the building," says Tsoumaris.
By retaining clients to the building and within their brands' ecosystem, HoneyComb Hospitality  can expect guests to stay on-site for up to five hours longer than the usual restaurant  establishment.
However, when the pandemic caused the hospitality industry to almost shut down, the company  had to pivot to accommodate new needs, such as hosting micro weddings as larger crowds  were not allowed. They were a hit.
By tailoring events to accommodate for pandemic changes, the company's brands have been  able to bounce back, with the number of visitors increasing even higher than pre-COVID during  certain months. Toronto is an international city with a culinary scene that rivals all global metros.  HoneyComb Hospitality believes it has grown with the city and is now considered a big fish in a  large pond.
"We're excited to see how the hospitality sector in the city is developing, from players like Indie  Weekend, Lilly Blanche, and all the other great initiatives. Toronto's tourism board is constantly  updating the world with these exciting developments and creates an influx of tourists that we  can take advantage of," says Tsoumaris.
HoneyComb Hospitality has worked closely with the Toronto International Film Festival over the  years, as they are one of the sponsors for the event. Other significant events the company is  involved with are the LA Times Film Festival Week, Toronto Fashion Week, PDAC (Prospector  & Developers Association of Canada), Collision Technology Conference, and more.
Working with these clients and events means many attendees will be directed to the restaurants  afterward, which is a win-win for the company.
As the hospitality industry is constantly affected by food and drink trends, keeping ahead of this  curve can be challenging. But it also means there's always something new and unique to  experience.
"We're starting to see new alcohols, like Mezcals, being used in cocktails, while with the Asian  side, we're seeing the uptake in the use of Soju, a distilled alcoholic drink from Korea," says  Tsoumaris.
Technology in the sector has completely revolutionized the game. From an advertising  perspective, the advent of Google and SEO (Search Engine Optimization) has helped drive foot  traffic to establishments.
Using Google Adwords has directed those interested in weddings and dining to  HoneyComb's brands. Another software utilized is OpenTable, which allows the company to  automate online reservations, let clients read and leave reviews, and earn points.
Adopting these new tools has meant fewer mistakes in making reservations, clients get more  from experience, and they will try new items on the menu due to great online reviews. And the  HoneyComb Hospitality Group has adopted the idea that your first meeting with the restaurant  is via an Instagram meet-up.
Building a solid SEO base was accomplished by working closely with a company called  The Influence Agency.
"We worked with them for nine months, discussing ideas and investing in them to roll out the  strategies. HoneyComb Hospitality's focus was to push the events side of the business which  now has a proven record of success. If you type a search about hosting an event in Toronto,  our establishments will be listed at the top," says Farmer.
Moving into the future, the partners are committed to creating memorable experiences and  developing an environment where guests can escape the mundane.
"When we see people leaving our establishments laughing, smiling and feeling good, we know  we did our job. This is what motivates us to continue pushing forward," reflects Farmer.
Tsoumaris agrees with Farmer's sentiments and concludes, "I have fond memories of family  events and building community. It takes hours to create individual experiences, and it's hard  work.
But it's all worth it when we see our clients happy faces or get messages the next day about  how we've made their night, week and month, by giving them the best culinary experience.
So continuing on this road is our plan for the future, as well as possibly expanding into new  markets," he concludes.
AT A GLANCE
HoneyComb Hospitality
What: a leading restaurant and events hospitality group dedicated to providing a unique client  experience
Where: Toronto, Ontario, Canada
Website: https://honeyhospitality.com/

KAF Restaurant Supplies – www.kafsupplies.com
KAF Restaurant Supplies has been servicing the hospitality industry in the Greater GTA since 2001.  A family owned and operated business which can help with any size project, specializing in hotels, restaurants, nightclubs and bars.  We look forward to working with you on your Equipment and table top needs!
Best Bar Supplies – www.bestbarsupplies.com
At Best Bar Supplies, we know how important it is to offer your customers the best experience and we have all the tools to help you do just that. We work with industry leading brands and suppliers, offering the highest quality Dinnerware, Flatware, Glassware & Kitchen Equipment to Bar Supplies & Dry Goods and are equipped for full-service delivery so you can be assured you get the products you need on time.