The Canadian Credit Union Association
The national voice for credit unions
Championing credit unions as they help Canadians achieve financial well-being
For over 70 years, The Canadian Credit Union Association (CCUA), formerly known as Canadian Central, has been a strong advocate for credit unions across the country.
As a national credit union trade association inspired by the community spirit of co-operatives, the CCUA plays an integral role in advocating for credit unions in a changing financial landscape, educating Canadians about the credit union difference, and empowering credit unions to champion progress.
CCUA's President and CEO, Jeff Guthrie, says credit unions provide an excellent alternative to traditional banks and put their members and communities at the heart of all they do.
"A credit union is a member-owned financial institution. If you look at a traditional bank, it serves two constituents: shareholders and the bank's customers. However, when it comes to a credit union, the credit union members are the customers and the owners," Guthrie says.
Canada's credit unions are well-regulated, full-service financial institutions and offer a wide breadth of banking products, including chequing and savings accounts, lines of credit, loans, mortgages, and more. Over 10 million Canadians use a credit union or caisse populaire for their day-to-day banking needs, and they are owned by their members.
One of the great advantages of credit unions is that caring for and contributing to their communities is at the heart of everything they do. They take pride in the customer service they deliver and have been recognized by the Ipsos Financial Service Excellence Awards 18 years in a row for Customer Service Excellence.
"Credit unions are hyper-focused on the communities in which they serve. That is one of the distinctive features of a credit union. Because of this, credit unions do not just rely on a traditional credit rating methodology. They look at individual members and how they can work with them to find the right solution, whether in lending, investments, or personal financial well-being," Guthrie says.
CCUA is governed by a Board of Directors from various credit unions and caisses populaires. The board draws from member credit unions using a formula that ensures equal representation for credit unions of all sizes.
"Members are organized into four peer groups based on total asset size," Guthrie says. "Each peer group votes and elects members to represent them in the CCUA. This approach ensures the board has a diverse view of member needs, from the largest credit unions to the smallest ones. Our commitment is to make the board representative and democratic in a way that assigns value to all voices and ensures no one's voice gets lost in determining the direction CCUA takes."
As the national trade association for Canada's credit unions and caisses populaires outside of Quebec, the CCUA focuses on three areas: advocacy, awareness, and education.
"We make sure credit unions have a strong voice at the federal and provincial government levels. In the case of regulations, we advocate on behalf of credit unions and ensure policymakers clearly understand their needs," Guthrie says.
"The second area the CCUA focuses on is awareness and outreach. We spend much time helping Canadians understand the definition of a credit union, its values, how they operate, how they are distinct, and how they can align their values with those of the credit union.
"The third area of focus is education. The CCUA helps facilitate education with member credit unions. We offer programs to help train staff, directors, and the public. In addition, we run online webinars and annual conferences to share knowledge and keep credit union employees and management up to date on marketplace trends like open banking, digitization, and cybersecurity."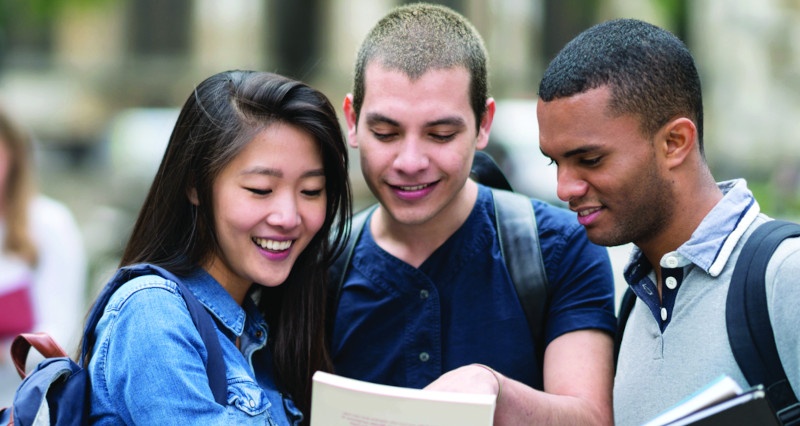 In executing its education mandate, the CCUA focuses on thought leadership and delivering core disciplines and competencies. This approach helps provide the foundational knowledge credit unions need to operate efficiently and securely.
The CCUA is currently preparing to co-host the 2023 World Credit Union Conference in collaboration with the World Council of Credit Unions. Slated to be held in Vancouver from July 23-26, 2023, the conference will welcome over 2,500 credit union delegates from around the world, including Canada.
As the COVID pandemic declines, credit unions are working hard to prepare members for the possibility of a recession. Rising inflation and interest rates are part of the agenda. As Guthrie explains, the CCUA is right at the heart of ensuring credit union members have the correct information and support to weather the challenging financial climate.
"Credit unions are reaching out to their members and discussing changes to the financial economy. One of the areas they are discussing is the impact of a variable-rate mortgage. For example, do members understand that their rate will go up? In such a case, they may advise members to set a little more aside every week or every paycheck to anticipate a higher mortgage payment. Canadian credit unions were recently recognized by the Ipsos Financial Service Excellence Awards for excellence in financial planning and advice, based on the results of almost 50,000 Customer Service Index surveys from across the country. Members know they can come in and have a chat about their finances in a personal and hyperlocal context," Guthrie says.
Credit unions consider their local communities and economies when serving their members.
"Credit unions allow members to look at the economic impacts within their community. They can say that in this community, there is growth because it is resource-dependent, while in this one, there is more risk because it is manufacturing-dependent. They can then discuss with fellow members and formulate a plan that best meets their needs," Guthrie says.
Guthrie says the CCUA continues to focus on creating awareness among younger Canadians about the value and advantages of credit unions.
"If you look at credit union membership, it tends to lean toward people over 50. Meanwhile, young people's values revolve around community, wanting to see their money come back to them and doing good for the climate. Credit unions are all about that, which points to a lack of alignment between what credit unions are putting out there and what young people respond to. We are using digital and social media to connect with Millennials and Generation Z (those under 40 years old) and tell them there's an alternative to banks that aligns with their values," he says.
"We are also telling the younger generation that they should be part of this great movement and help revitalize it in Canada; while also supporting its growth worldwide because of all the work it does in bringing financial services to underserved areas around the globe."
AT A GLANCE
Canadian Credit Union Association (CCUA)
What: The national credit union trade association provides services to Canada's credit unions, caisses populaires (outside of Quebec), and Central regional organizations
Where: CCUA has offices in Toronto, Ottawa, Regina, Vancouver, and Halifax
Website: https://ccua.com/