Ford Wyoming Center
Wyoming's outstanding central event location
Since 1982 the city of Casper, Wyoming has been home to the region's premier event facility, a 28,000-square-foot multi-purpose venue bringing a diverse selection of concerts, sports, and events to the community.
First known as the Casper Events Center, the name was changed to Ford Wyoming Center in 2021, recognizing its important contribution to the state. With a mission to "create a lifetime of memories, one event at a time," the center is celebrating 40 years of memories in 2022, hosting a series of anniversary events over the year, with a grand finale in December featuring Sawyer Brown, who has performed more times at Ford Wyoming Center than any other act, and Wyoming local Chancey Williams.
Although Casper is a city of almost 60,000, Ford Wyoming Center was built to accommodate a much larger population. General Manager Brad Murphy acknowledges, "The venue was built to service a community of 100,000 to 125,000. We have not grown that much, but we still provide a much-needed service to our state. We are in the center of the state, and we have the only international airport in Wyoming," Murphy explains."So, we've been able to capture those state types of events."
Some of those events include all of Wyoming's indoor state high school tournaments including marching band, volleyball, state spirit, wrestling, and two weeks of basketball. Murphy adds, "So that's really a huge thing for us. Our other staple event is the College National Finals Rodeo, which is always the third week of June. That'll be in its 22nd year this year."
Involvement in the local community is a priority, with Ford Wyoming Center participating in fundraisers for agencies such as The Boys and Girls Club, Mercer House, and the Children's Development Center. Community involvement also occurs through the economic contribution the center provides for the city, as Murphy suggests, "It's about what we can do to improve our community, not only from a cultural and entertainment standpoint but also from an economic boost as well.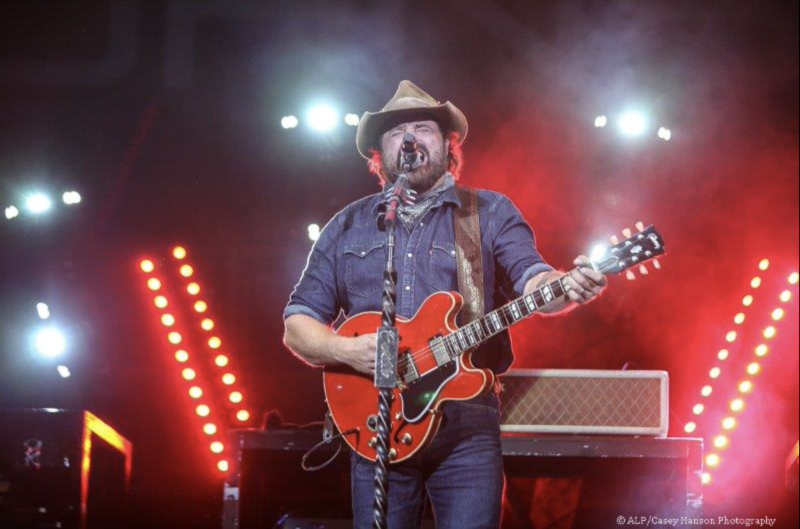 Some of the biggest acts have played in the Ford Wyoming Center/Casper Events Center. Garth Brooks has played there, Carrie Underwood, Eric Church, and Elton John. So, it had some of the biggest entertainers of all time." Other major events include a popular arts and crafts show which brings close to 8000 people through the doors and into the community every fall.
November of 2022 will also see the combining of an annual Booze and Bacon Festival with the National Beard and Mustache Championships. "It's about bringing in outside income to our community. The forefathers, the people who built this building, had a lot of vision and a lot of insight. For it to stand the test of 40 years and continue to go on is really a testament to what they did, and what they saw," says Murphy.
Owned by the City of Casper, the facility is expertly managed by OVG 360, a full-service event management company that strives to create a high-quality experience for every event. With an arena capacity of over 8,000, the venue itself offers 106,000 square feet of space including 4 permanent concession stands, 3 subcontracted concession options, and a second-floor meeting space that holds up to 360 people.
The venue also has 2,800 free parking spots, which Murphy maintains is "a huge advantage for us as far as customer satisfaction." Noting that there are some VIP options that include a fee, he conveys, "That is one huge advantage that we have, is the ingress and egress from the building. With 2,800 parking spots everybody gets in fairly quickly or gets out quickly and they don't pay a dime for it."
Keeping the 40-year-old facility up to date is an ongoing effort, including the installation of new scoreboards through Daktronics Sports 7 years ago, and the replacement of a sound system, which is in the design/build proposal stage. "Hopefully we'll have it by spring of 2023," says Murphy. "It's out for bid right now, so that's pretty exciting for us. That will include a new set of speakers, a new sound booth, and equipment as well, just to kind of get us up to the 21st century, as we say."
Working with local provider Mountain West, along with Spectrum, Ford Wyoming Center is endeavoring to upgrade the current Wi-Fi capabilities of the center. To further this, a Digitally distributed antenna (DAS) system has been installed in the building through Bandwidth Logic. "We are just waiting for some more network providers to jump on, and that will help them immensely as well. We have all the infrastructure in place, and now it's just getting those carriers on. Once they come on, the service is fantastic," he relays.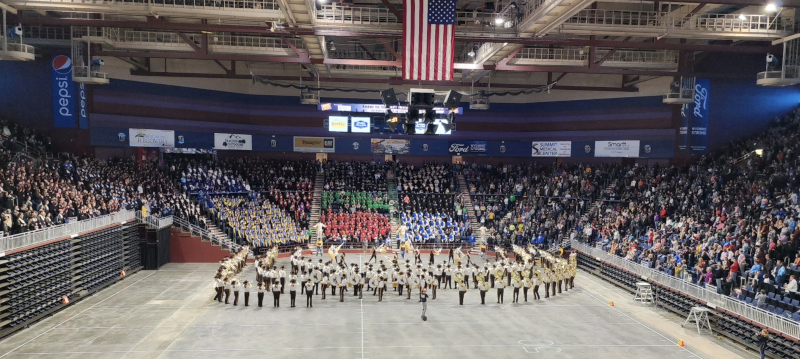 Although COVID brought its share of challenges, especially for those in the event and hospitality industry, Murphy believes that there was a silver lining. He asserts, "We appreciate each other more. I know we appreciate our staff a whole lot more, just from what they had to go through. It has brought our staff really close together because we're survivors, and we're going to continue to grow and make it better."
With 15 full-time and 275 part-time employees, Ford Wyoming Center brings job opportunities to the region not only through the venue but through jobs in the hospitality industry. Murphy explains, "The economic impacts that we bring to our community, which is anywhere between $25 and $30 million, also provides anywhere from 275 to 300 full-time jobs in our community. So not only do we have those people working for our building, but because of what we do, that person who works in a hotel or in a retail shop or a restaurant, they have a job because of it as well."
On the marketing side, Ford Wyoming Center relies on the partnership with Oakview Group, which connects them to 300 venues throughout the United States. "It really helps us with routing shows," says Murphy. "We route with our sister buildings like Loveland, Colorado, Napa, Idaho, and we also have a booking deal in Billings, Montana, so we will work with them as well."
He admits that although national marketing is important for major events, local advertising and marketing are important for the venue as well, sharing, "At the end of the day the great majority of the people who attend our events are still from Casper. We focus on the local social media and the local forms of media, whether it's radio, print, television, all across the board, and we're very active in the community," he adds. "We have directors who are in Rotary, we're very active in Visit Casper, and we're a high-level member for the Chamber of Commerce. I think all of that just flows into a comprehensive type of marketing structure that we have."
As the Ford Wyoming Center continues to evolve, so does the vision for the future. Murphy recounts, "We want to continue to drive that dial forward, bring more events, have continued diversity, and increased VIP type of experiences. Today's customer doesn't want to just come to the show. They wanted to have a pre-show experience, they want to have a show experience, and they want to have a post-show experience. So, we're really trying to drive that experience and make it better all the way through.".\
A renovation and some redevelopments of the building are also on the agenda moving forward, as Murphy summarizes, "Our building is 40 years old, and it needs some TLC and it needs some love. Not that it's not doing a great job, it is, but it's still 40 years old. I think those are the primary things, to improve that customer experience across the board, and to drive the redevelopment and renovation of the building."
AT A GLANCE
Ford Wyoming Center
What: A 28,000 square foot multi-purpose event center
Where: Casper, Wyoming
Website: www.fordwyomingcenter.com
Bandwidth Logic – www.bwlogic.com
The past two and a half years have been difficult for us all. With the entire world seemingly on lockdown, imagine the challenges facing an indoor event center that relies on people and attendance to stay in business! The Ford Wyoming Center has weathered that storm and taken an important step that will improve convenience and comfort for its clients and their visitors.  The Ford Wyoming Center partnered with Bandwidth Logic Inc. to bring state-of-the art wireless service across the entire 8,000-plus seat arena.
Founded in 2013, Bandwidth Logic designs, builds, operates, and maintains wireless networks known as Distributed Antenna Systems or "DAS". Venues small and large often need improved coverage or capacity enhancements and that's exactly what a DAS network solves.
Since its inception, BWL has brought wireless service to a variety of businesses and locations including major subway systems, Fortune 5 to 5,000 headquarters and campuses, high-rises, malls and more. To date, BWL has designed and deployed some 355 million square feet of reliable coverage.
Wireless is indispensable to our everyday lives. We rely on it at home, office, everywhere really!  And connectivity is increasing: cars, home appliances, entertainment systems, medical devices, and much more. In the not-to-distant future, self-driving vehicles, and the roads they travel on will be controlled by wireless.
Currently, AT&T Wireless is part of the network provided by the Ford Wyoming Center and Bandwidth Logic Inc., allowing their customers to enjoy a seamless wireless experience. Additional wireless carriers should be joining soon as part of a 5G upgrade to the system. A state-of-the-art network makes communication simple, easy and a sure thing now for all who work or visit here. Take a video of your favorite musician or a selfie with your favorite cowboy and send it to your friends!
When it comes to your own businesses and properties, wireless has become an everyday necessity. When prospective tenants review buildings, one of the first items they check for is wireless coverage. Without a reliable network, you could be left behind. Today's wireless technology can even help you save money! Is your electric bill too high due to so many lights? BWL can integrate wireless to allow you to remotely monitor and control your lights, as well as other expensive systems.
Is your building covered? If not, we can help. Just call 1-833-BWLOGIC or reach out on our website, bwlogic.com