Reynoldsburg, Ohio
The city of respect
Business View Magazine interviews Andrew Bowsher, Development Director of City of Reynoldsburg, Ohio, for our focus on Sustainability in U.S. Cities.
The City of Reynoldsburg, Ohio is a suburban community of 38,000, located in the Columbus metropolitan area with its feet firmly planted in the counties of Fairfield, Franklin, and Licking. Reynoldsburg earned the moniker "The City of Respect" about 15 years ago, when it began welcoming immigrants from Nepal and Bhutan to make their home in the community. This growing penchant for diversity and inclusion continues to be a source of pride for the city, today, and it's all based on having great respect for one another.
Reynoldsburg also owns claim to fame as "Birthplace of the Tomato," thanks to favorite son, Alexander W. Livingston, who, back in the 1800s, developed the "Paragon Tomato" – billed as the first ever tomato bred for commercial use. His legacy lives on in the Livingston House and Museum, which is listed on the National Registry of Historic Homes. Every August, the "Tomato Festival" celebrates Reynoldsburg's place in history with a culinary homage to the fleshy red fruit, as well as tomato judging contests, entertainment, and bushels of fun. Another enticing visitor draw is the annual Taste of Reynoldsburg business expo, sponsored by the Reynoldsburg Area Chamber of Commerce, which features area restaurants serving up a variety of tasty local dishes.
On the recreational front, Reynoldsburg offers Blacklick Woods, a spacious metro park that includes a four-mile walking and biking trail, open play areas, meadows, wildlife, a nature center, and a 72-hole golf course. Nearby, Pine Quarry Park features extensive pine woodlands, a rocky gorge once used as a limestone quarry, and more walking paths. Kennedy Park is a hub of activity with four lighted tennis courts, ten baseball diamonds, playgrounds, a skate park, and a bicycle path, while neighboring Huber Park boasts footballs fields, soccer fields, and a recreation path that runs alongside Blacklick Creek. The city currently has six elementary schools, two middle schools, two junior high schools, and one high school (Livingston Campus and Summit Campus), and along with the Ohio Department of Agriculture and the Ohio Fire Academy and State Fire Marshal's office, they provide hundreds of career jobs for the local workforce.
Since its founding in 1839, the city has grown without a master plan – basically, just being allowed to sprawl. So, by the time Andrew Bowsher came on board in January 2018 as Reynoldsburg's new Development Director, it was obvious to everyone that they needed a plan – and fast. "We spent the majority of 2018 focused on that alone, and came up with a brand new Comprehensive Plan," says Bowsher. "We'd done some other smaller plans and studies, but we never looked holistically throughout the city at our problems and opportunities, and what we have going forward. The Comprehensive Plan was recently approved, and implementation will begin in 2019."
Bowsher, a dedicated community champion, believes that every challenge the city faces is an opportunity. And so, after much deliberation, consultation, and input from residents and the business community, a strategy was devised to discuss, plan, and establish goals for achieving these opportunities. "With that in mind," Bowsher reports, "the Reynoldsburg development department will be focusing heavily on the following four major areas for 2019:
1)           "Zoning: The City will be collaborating with Calfee Zoning to create and rewrite a brand new zoning code. This code will give our newly developed Comprehensive Plan firm legal standing. Our future land-use map will garner further adjustments, and ultimately be the backbone and everyday tool for our administration to utilize in bringing the comprehensive plan to fruition. Our current zoning code was written in 1969, and although has undergone some minor changes since then, a complete overhaul is required to account for the changes on how we live and interact within our built-environment. It is our goal to commence and complete the new zoning code by November 2019. Residential property owners will largely be unaffected. Most changes will be to the commercial and industrial sectors within the city."
2)           "Revitalization: The City will be working to create attractive spaces in abandoned or dilapidated shopping centers, particularly in the Kmart Center. This property is currently in an economic investment and abatement area, also known as an Opportunity Zone, and is a key area within our development plan. Currently, we are facilitating discussions with a prospective developer for the space. Our goal is to create a live, work, and play area, similar in nature to Grandview Yard. We see this project as a regeneration project for the entire intersection. The city is in contact with all property owners in the area and looks forward to the opportunity of increasing the availability of specialty shops, high-end office space, and uptown living within the city. Revitalization efforts will continue into Olde Reynoldsburg, as several conversations are on-going to establish redevelopment projects along main street."
3)           "Sustainability: Through our growing partnership with Bluestem Energy, we will be concluding a green energy audit, and financial feasibility study for the city. This will take a look into utilizing solar and wind on city owned property to reduce greenhouse gas emissions and work our way towards a zero- carbon city. Ohio has come a long way with green initiatives, and this is Reynoldsburg following suit, and laying a foundation for a more sustainable future."
4)           "Changing perception: "Through a future, creative branding strategy, the Development Department plans to reimagine and reinvigorate what is Reynoldsburg. Residents have mixed thoughts about the future of this city. The Development Department plays a vital role in the built aspect of the city, but we also feel it is our responsibility to project an image of diversity, history, economic vitality, and small town charm. Through this branding strategy, we hope to outline a process by which our team will create a compelling, relevant brand identity and key messaging that differentiates Reynoldsburg from other communities. We intend to effectively communicate our vision, values, and aspirations for the future and provide a consistent, cohesive representation of the city across all communication platforms."
Reynoldsburg is very much driven by the commercial retail sector – two Targets, a large Walmart, a bevy of shops and restaurants, and Kroger Marketplace, which is building a new 110,000-sq.-ft. complex with a restaurant, wine bar, and microbrew bar to complement its anchor supermarket. In addition, other key employers, such as technology-based Dynalab Electronic Manufacturing Services are also valuable contributors to the local economy. Most notably, L Brands, Inc. (Victoria's Secret, Bath & Body Works, La Senza) provides jobs for 7,000 individuals in their Distribution Center, Human Resources division, and Corporate Headquarters facilities in Reynoldsburg. "We are really fortunate to have them for a partner," Bowsher notes.
Looking to attract millennials and enhance tourism, Main Street (U.S. 40) in Olde Reynoldsburg – the city's historic downtown area – is undergoing extensive revitalization. Several boutiques and eateries/bars have moved in and development projects are in negotiation to demolish some non-historic buildings and replace them with three- or four-story mixed-use buildings that will add character and functionality to the downtown. One is a 40,000-sq.-ft. project with ground floor retail, and office space and condo apartments above. In addition, a streetscape project is in the works for Olde Reynoldsburg, including brick pavers and new streetlights, flags and banners, plantings, and a creek bank trail that will go along the backside of many Main Street businesses. The multi-use path will culminate in a park, with additional parking, two pavilions, park benches, and a creek beach with water features for the kids, as well as greenspace.
Another exciting initiative is a 70,000-sq.-ft., $35 million Community Center, being built just off Main Street along the Blacklick trail, within walking distance of the new parking lot. Bowsher explains, "We're partnering with the YMCA of Central Ohio – we're paying the entire cost of construction and they'll be running the building for us and giving discounts to residents of Reynoldsburg. The facility will have an indoor/outdoor pool, gymnasiums with workout equipment, a second-floor outdoor track, and a raised garden bed on the rooftop. And 13,000 sq. ft. will be dedicated to our other partner, Ohio Health – a major medical provider in the city. They will be offering primary care and physiotherapy in that facility, which they will operate." Construction on the Community Center is ongoing, with an estimated completion date of December 2019.
Looking to the future, Bowsher states, "It's about changing the perception of Reynoldsburg, from our past as a commuter-driven city. We will keep a lot of our traditions alive – taking our assets, our rich history, and our diversity and morphing it into the modern era with a future-thinking Comprehensive Plan, being unapologetic about creating our own identity and allowing unique perspectives. The future is bright for our city, and we hope to garner success as we move forward with a more inclusive, business-friendly and progressive community."
Check out this handpicked feature on Ashland County, Ohio – Getting down to business.
AT A GLANCE
Who: Reynoldsburg, Ohio
What: "The City of Respect", population approx. 38,000
Where: Suburb in Columbus, Ohio Metro area
Website: www.ci.reynoldsburg.oh.us
OhioHealth –  OhioHealth.com/FindADoctor
At OhioHealth, we believe great care is even better when it's close to home. When our patients have convenient access to quality health services, they engage in their own wellness, properly manage their chronic conditions, stay connected to their support system and have more satisfying health outcomes. Our vision to make healthcare care simple, accessible and affordable drives the strategy of OhioHealth. We are central Ohio's largest health system, with 11 hospitals and more than 200 care sites covering 47 Ohio counties, including communities like Reynoldsburg. We have provided primary care and urgent care services in Reynoldsburg for many years, and in 2017 selected the city to be one of the sites in our network of freestanding emergency departments, which are designed to deliver the same level of care as a hospital-based emergency department with shorter waits for treatment. In August 2018, we announced a partnership with YMCA of Central Ohio to invest in community health in Reynoldsburg by building a YMCA recreation center with OhioHealth primary care services. OhioHealth will also support a range of wellness programming within the recreational space, which is projected to open before the end of the year. With the full spectrum of OhioHealth wellness, primary, urgent and emergency care services, Reynoldsburg serves as a prime example of our goal to improve the health of the people we serve by giving people the power to be healthy and delivering the care they need close to home.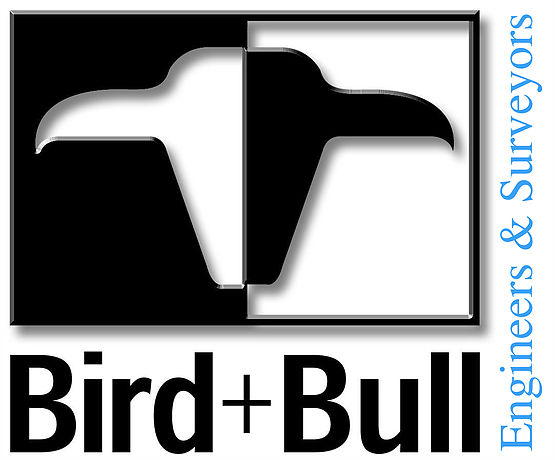 Bird+Bull, Inc. – WWW.BIRDBULL.COM
Bird+Bull Inc., is a civil engineering and surveying firm specializing in land development, utility, roadway, water and wastewater design, and surveying. Established in 1950, the company is comprised of professional engineers and surveyors. With over 65-years of experience, Bird+Bull is proud to be part of the on-going development of Central Ohio.

Contracting Solutions – www.cs-gc.com
We are a regional general contractor based in Central Ohio, providing a wide range of construction services that include General Contracting, Construction Management, and Pre-Construction Consulting services. We also provide contracting services for several construction trades in Ohio, such as ceramic tile and flooring, framing, drywall, painting, wall-covering, masonry, demolition, granite and stone work, finish carpentry, and other specialty construction services.