Quality Built
Promoting stability & innovation in construction
Business View Magazine interviews John Gillett, CEO of Quality Built, for our focus on the Construction Services Industry
Construction quality assurance is a critical concern on building sites. Issues with construction quality can significantly compromise a construction company's reputation and cost them thousands of dollars in callbacks.
Quality Built LLC helps construction companies avoid costly quality-related issues on their sites through data-driven construction quality assurance services. The company's head office is on the east coast in Fort Lauderdale, FL, and it has other offices in Newport Beach, CA, Ripon, CA, and Jacksonville, FL.
Quality Built recently acquired two companies, DuctTesters, Inc. and SMC Systems Holdings, Inc., further cementing its position as the market leader in testing and inspection services to the residential and commercial construction industries. While these acquisitions more than doubled its revenues, Chief Executive Officer John Gillett explains that the more significant part of the company's growth model centers on cultivating systems, processes, and procedures that deliver exceptional services to clients. He notes, "The acquisitions got us into geographies and service categories for which we weren't well positioned. We'll continue looking at more acquisitions, but our focus remains on creating a great corporate culture and lots of organic growth."
Quality Built services span the planning, design, construction, build, and post-construction phases and include quality assurance inspections, energy and sustainability, technical plan review, geotechnical design review, risk assessment and management, and litigation support. The company primarily serves single and multi-family residential, commercial, and mixed-use industries.
"Quality Built operates in 26 states, making inspections or observations in over 70,000 homes and buildings per year," says Gillett. "We make those observations on construction assemblies ranging from subterranean waterproofing all the way through to fit and finish inspections before turning over to the homeowner or the occupant. In between are foundation, framing, window, door, weatherization barrier, cladding, mechanical, electrical, and plumbing inspections. Different assemblies are observed depending on the scope of work that the clients hire us for, including areas where they feel they have the greatest risk of quality deficiency, leading to a degradation in their product and risk to their gross margins."
Quality Built was founded in 1994 by Beth Michaelis, who did so with an understanding that there was an excessive amount of construction defects occurring in the new residential building industry. Over the years, Michaelis worked closely with production homebuilders and insurance carriers, brokers, and agents to crystalize a methodology for identifying and observing elements of the construction process that were leading to defects downstream and proactively addressing them through better quality assurance processes during the construction process.
Through this process, Quality Built collected more data on construction quality than any company in the world, creating all of the compliance metrics used today by most insurance carriers for construction underwriting purposes. "The company is founded on the premise that if we can proactively identify quality issues in construction, we can educate the builder and the trade contractors on how to do it properly, in the beginning, to reduce and, hopefully, eliminate those problems in future products," says Gillett.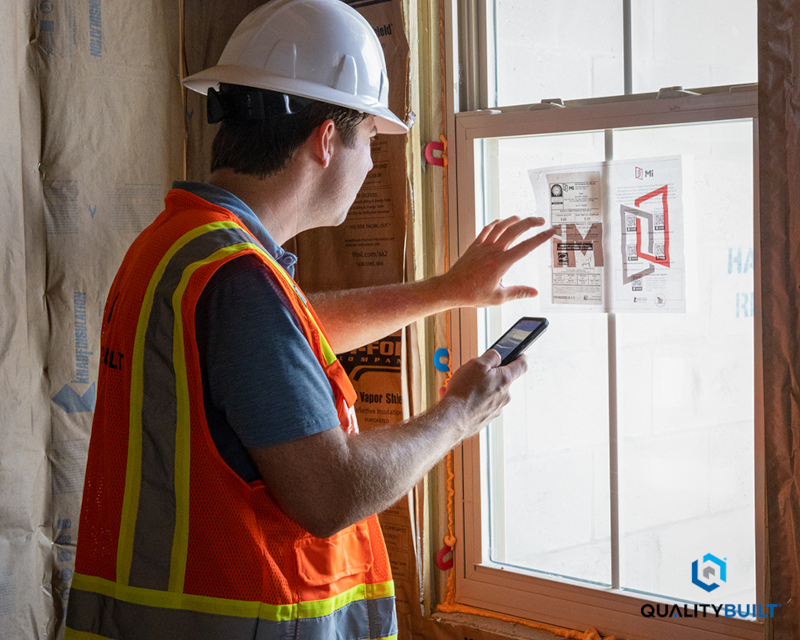 Quality Built currently maintains a workforce of 330, most of whom are raters and engineers. "As a company that the industry benchmarks against, we must provide a higher level of expertise to job sites," states Gillett. "The majority of our staff are International Code Council (ICC) B1 (Residential Building Inspectors) or B2 (Commercial Building Inspector) licensed and credentialed individuals. We also have Home Energy Rating Systems (HERS) raters, usually engineers." Gillett explains further that Quality Built must carry that higher credential to maintain credibility and provide proper feedback to job sites to improve the quality of output and overall job site productivity.
A significant driver of the company's recent growth was the entrance of Gallant Capital Partners through a private equity investment into the company. Gillett reports that the alignment between the company's long-term vision and that of the PE firm has gone a long way in accelerating its growth while consolidating its current market position.
"Gallant has seen the long vision of our company and has been willing to invest significantly," Gillett says. "For example, they recently put in close to $10 million of investment in ForeSite, a new construction workflow management and optimization platform we are launching, which is extremely uncharacteristic of a PE firm because they typically don't fund startups."
As well as Gallant Capital, Gillett also singles out Building Media Corporation as pivotal in helping Quality Built develop its training materials, especially its microburst course catalog.
Quality Built offers services within four primary contexts, which coincide with why a builder would hire a third-party inspection firm. "One would be to provide inspections required for building codes to get the certificate of occupancy," explains Gillet. "The second would be because of an insurance mandated requirement as part of a general liability policy that necessitates a quality assurance program. The third would be participation in a voluntary code accreditation program like the U.S. Green Building Council's LEED program or the Energy Star program from the EPA, which both require third party inspections. Lastly would be if the builder selected to use a third-party inspector to augment their job site risk mitigation and enhance project optimization."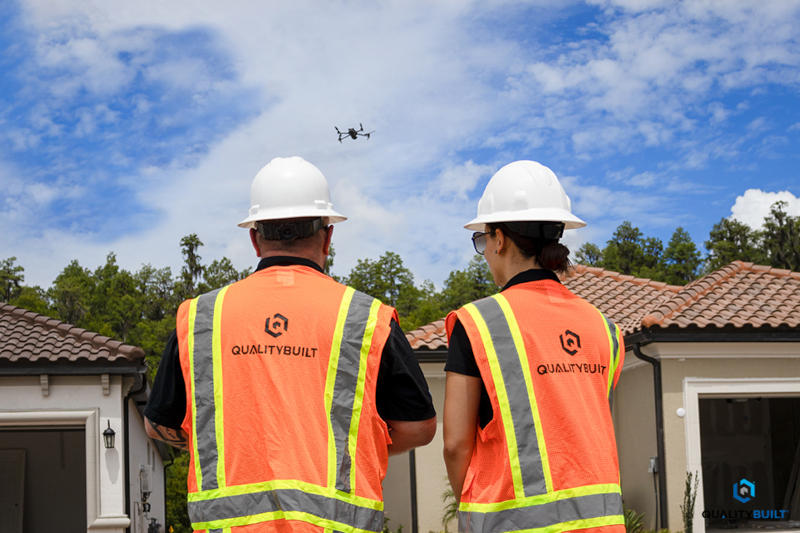 As part of project optimization, Quality Built enhances gross margin gains by helping trade contractors be more efficient by identifying gaps in their knowledge and filling those gaps with training so that they become better at what they do. "Traditionally, we trained at the job site, but we are rapidly moving towards digital training," says Gillet. "Our ForeSite platform delivers a microburst training of two minutes or less paired with the unacceptable observation made immediately after an inspection that makes a negative observation."
Besides delivering real-time training, the ForeSite platform provides job site efficiency, productivity, safety, OSHA compliance, trades logistics, and materials safety, among others. ForeSite is available as a stand-alone commercial product that builders and other third-party inspection firms can use with their staff.
As the construction industry evolves and adopts more techno-centric methods like factory-built and 3D printed structures and robotics, Quality Built expects its ForeSite platform to provide the data, management, and optimization tools needed to actualize this future.
And this future will need to come sooner rather than later due to the mounting uncertainty in the construction industry occasioned by supply chain challenges and skilled labor shortages. "COVID magnified supply chain challenges that were previously negligible," says Gillett. "On the labor side, significant boom and bust cycles in the construction industry have seen fewer people return to the industry after each cycle. That, coupled with a greying workforce of skilled workers plus a male-dominated labor composition, is compounding the skilled labor shortages."
These issues, plus macroeconomic effects like rising interest rates, have created a complex environment for builders and homebuyers due to rising costs on one end and a price ceiling on the other.
For Gillett, this market environment is just what is needed to instigate a renaissance in the construction industry. He emphasizes, "We must unlock the power of the data accumulated within the industry regarding land acquisition and development, design, and construction, to understand how to drive dramatic improvements in the efficiency, productivity, precision, and quality of construction. We must also use technology to stabilize the industry so that instead of spectacular highs and lows, we can have a more predictable industry that attracts more people to building industry careers."
Over the next three to five years, Quality Built hopes to continue contributing to the transformation of the building industry to make it more stable and one that attracts great people interested in creating a career out of it. "We also plan to help our clients build affordable homes and increase the overall homeownership within our nation, recognizing that home ownership is critical to creating a stable society," says Gillett. "We want to continue being active in helping homebuilders, trade contractors, manufacturers, and all other stakeholders create a much more stable, attractive, and innovative industry."
AT A GLANCE
Quality Built
What: A leading third-party testing and inspection service provider
Where: Based in Ft. Lauderdale, Florida
Website: www.qualitybuilt.com
Foresite Technology Solutions – www.foresite.tech
Foresite Technology Solutions is a transformative SaaS company built on 25 years of intellectual property and knowledge in the construction industry.​
Foresite is a Construction Management Platform for the residential building industry that supports builders and trades in driving efficiencies, safety, quality, training and regulatory compliance directly at the jobsite.​ For more information please visit our website.