Ponce Bank
The personal touch
Business View Magazine interviews Carlos Naudon, President & CEO of Ponce Bank, for our focus on Top U.S. Community Banks
Ponce Bank opened for business in March 1960 and since that time has earned a stellar reputation for serving its communities by emphasizing the importance of personal banking and promoting local economic development. Wholly-owned by Ponce Financial Group, Inc., Ponce Bank has thriving branch locations in the Bronx, Manhattan, Brooklyn, Queens, and Union City (New Jersey).
Carlos Naudon, President and CEO, recounts, "Ponce Bank was established in 1960 in the Bronx, when businesses were shutting down and people were abandoning the community. It was started as a Mutual Federal Savings & Loan Association by a group of mostly Latino businesspeople and community activists to help fund the community's needs. I became involved as their regulatory counsel in the 1980s and in 2014 I joined the board. Then, when the Bank's founder, Erasto Torrez, passed away, I was asked to become President."
At that time, it was a $650 million bank with 13 branches that had done very well. But the Board recognized the need to get much bigger and become more competitive. With so much consolidation in the industry, there were bigger banks to compete against, so Ponce Bank set out to raise additional capital by doing a first-step mutual-to-stock conversion in 2017, where they sold a little less than half of the company through a depositor subscription process. Naudon reports, "We were able to raise significant funds that allowed us to grow. Last year, in 2021, we got to about $1.6 billion in size, at which point we felt that we needed additional funding. So we did another sale to our depositors and we were able to raise $130 million in January of this year. That has allowed us to really focus on what we do best."
Ponce Bank is proud to be a Minority Depository Institution (MDI), a Community Development Financial Institution (CDFI), and a certified Small Business Administration (SBA) lender. The Board is predominantly Latino, and its primary markets are Latino and immigrant markets and low-to-moderate income markets in New York and other areas. "Being a CDFI, about 86 % of our deposits are poured back into the community as loans," Naudon says. "If you look at all CDFI Banks, we consistently rank in the top ten, and in housing orientation we are the number one in the country."
During the pandemic, the team at Ponce Bank went above and beyond with PPP (Payroll Protection Plan) loans – really standing up to help communities that most other larger banks didn't serve. According to Naudon, "We didn't just make loans to our customers but we went out of our way to make loans to non-customers. It's been great – we retained a lot of deposits from those new customers and built relationships with them. We ended up with around $260 million in PPP loans, which was pretty substantial given our size and that we originated them ourselves."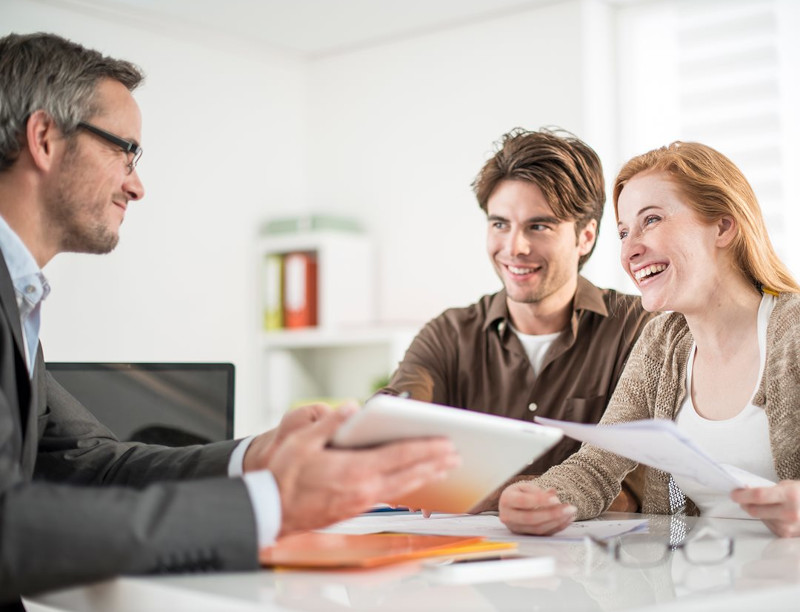 Ponce Bank was particularly helpful to a segment of the population called 'solopreneurs' – taxi drivers, people who work on their own, often without employees. There is great difficulty for them to get into the banking system. Naudon quips, "We partnered with a lot of the taxi alliances and I joke that sometimes our parking lot looked like LaGuardia Airport with all the cabs. We also partner with community-based organizations and non-profits, whether it's the Women's Chamber of Commerce, or the Latino Restaurants Alliance… groups that are really grassroots and have members that need services. We tend to associate with them and it's a very effective way of getting to the actual population. That's really our bread and butter."
Ponce Bank has now expanded by using alternative underwriting measures. This includes a program where they make micro-loans to consumers. The loans are under $1000 and are essentially an alternative to payday lenders and pawn shops. "People can have a revolving line, so to speak, where they take money and pay it back, take money and pay it back… we're all over the country with that program using a FinTech application, and we have about 60,000 consumers benefitting from those kind of loans," Naudon says. They are currently rolling out a similar program with small businesses, using alternative underwriting criteria instead of financial statements to reach the population that needs this kind of lending. Ponce Bank also has a charitable arm – the Ponce de Leon Foundation – that owns stock in the Bank and gives annual grants assisting non-profit organizations to help develop the communities where they serve.
With 13 bank branches, a recently acquired mortgage company, and seven loan production offices, Ponce Bank is now integrating the services, so customers can get a mortgage and also have access to their money in any of those offices. Naudon admits, "We're moving as rapidly as we can on that. But the important thing about the mortgage company is that a bank normally can't hold 30-year fixed rate mortgages and that's what a lot of our community people need. So by purchasing the mortgage company, we can now offer those mortgages because we sell them in the secondary market. We acquired that expertise and have really increased our value to stakeholders."
Also, because they are a CDFI, Ponce Bank can make a non-QM (Qualified Mortgage), bypassing a lot of burdensome proofs that allows them to focus on the small business owners who have less documentation than they would traditionally require. It is a much better and faster process and non-QMs are very attractive in the secondary market. Additionally, as an MDI and CDFI, Ponce Bank qualifies for the government-backed ECIP (Emergency Capital Investment Program). They were pre-approved to receive $186 million, and hope to receive more as part of that program. Having that additional capital will allow them to reach out and make a lot more loans to communities that are underserved – not undeserving.
Ponce Bank's 260 employees are a hard-working, dedicated group – many having 25 to 30 years tenure. Naudon explains, "We have a family-type culture. We're very respectful of one another and driven by what we're trying to do for the community. That, to many of our people, is the alignment of our mission with their views of what role they should play. The bulk of our workforce is immigrant or first generation and they really feel a responsibility to give back for the opportunity they received when they came here. But we are very watchful that we pay a market level wage for the jobs they do. Also because we're now a fully public company, we have an ESOP (Employee Stock Ownership Program) and every year the staff get shares of stock in the company. As we improve the wealth of the company, our employees share in that. Most of our folks being minority individuals, they are able to build wealth at a faster clip than many of their counterparts because they work for Ponce Bank."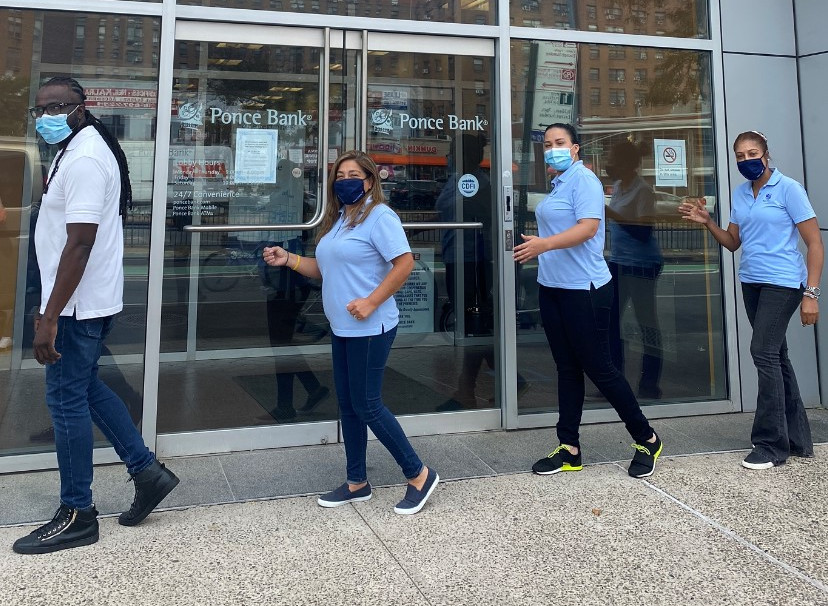 To promote financial education, Ponce Bank runs Financial Mastery Programs. They did over 100 programs in the first quarter of 2022 and most of the courses are taught by Ponce Bankers. The Bank's Ponce University also provides free online Financial Mastery courses available to customers and non-customers alike. Although they believe Financial Education is critically important the Bank also celebrates higher education as an empowering aspiration for many of its customers and recently provided $60,000 in scholarships to students at CUNY who are the first in their families to attend college. They also have internship programs with local colleges, and many of those interns take jobs with the Bank after they graduate, and progress very well. Career building and helping employees grow their income and sense of self-worth is a key tenet at Ponce Bank.
When it comes to technology, Naudon admits, "When I came here, we realized that many of our technologies were antiquated and not in our strategic game plan. So we added mobile banking, automated debit cards, online banking, etc. We are now implementing Salesforce, which is pretty unusual for our size of an institution. We're automating all the loan processes and we've gone paperless, everything is digital including the internal operations of the bank. Summit Technology Group has been great to work with, they helped us tremendously with the PPP loans. We're also automating all of our SBA lending processes through their software to increase efficiency with SBA loans. For both consumers and small businesses, a large part of our efforts is to take our micro-loans and convert them into digital customers. Almost 60 percent of those loans are in low-to-moderate income areas and more than half of the borrowers are minorities. That's really our sweet spot of what we're trying to do."
Looking ahead, the future path for Ponce Bank is laser-focused on growth. Naudon shares, "In order to be a competitive force in New York City and be a gamechanger nationally, we need to bulk up, get more technology, more analytics people, and really be able to deliver the product to the customer with a very personalized service. Because that's what Ponce Bank is all about."
AT A GLANCE
Ponce Bank
What:  A Minority Depository Institution, Community Development Financial Institution, and certified Small Business Administration lender
Where: Branches in Bronx, Manhattan, Brooklyn, Queens (NY), and Union City (NJ).
Website: www.poncebank.com
Lenders Cooperative – TheSummitGRP.com
5050 Ritter Road, Mechanicsburg PA 17055
Summit Technology Group (STG) was founded over 14 years ago with the mission of modernizing regional and community banking institutions in the United States.  Through the years STG has built a boutique consulting, outsourced services, and software practice – enabling community lending institutions to focus on their strengths, while eliminating their barriers to growth.  STG quietly powers software solutions for thousands of banking organizations in the United States and has operated some of the largest lending programs in operation today.
In 2019, STG decided to brand their go-to-market strategy as Lenders Cooperative which consists of their Loan Origination System (LOS) product and Shared Services Business – Credit Underwriting, SBA LSP Services, Compliance & Risk and Bank Operations.
The Lenders Cooperative business model has evolved into a combination of both LOS technology and shared services over the last 2 years.  "We always knew that we would build out our SBA LSP Services Team as we stood up the SBA 7a Lending Products in our LOS.  Typically, our clients do not have the required specific SBA skill set on staff", said Cary Cooper, Partner at STG.  "Ponce Bank is a great example of a client who will leverage both our LOS Platform for Small Business and SBA Products as well as partner with our SBA services team to help drive loan growth.
The Lenders Cooperative underwriting organization was built to combat an increasingly tight labor market for community banking talent.  Specifically, bankers across the United States are finding credit talent the most difficult to find and retain.   The formation of our centralized credit underwriting group in our Birmingham, AL office focuses on assisting Lenders in underwriting both new money origination and annual reviews.
Currently, Lenders Cooperative works with financial institutions in seventeen different states – serving organizations with less than $20 billion in total asset size.  "Our clients directly inform the products and services we build and scale," commented Ben Wallace, CEO.  "We are building tools for our bankers to grow assets, drive franchise value and improve the efficiency of their organizations.  Over the next several years, I fully expect our service offerings to broaden into an end-to-end business lending shop – enabling clients to fully outsource marketing, originations and loan servicing.  We want members of Lenders Cooperative to focus on supporting their local communities and taking care of clients – leave the back-office heavy lifting to us."