Ontario Sustainable Energy Association (OSEA)
The drive to achieve a Low Carbon Sustainable Energy future in Ontario
Business View Magazine profiles the Ontario Sustainable Energy Association (OSEA) for our focus on the Canadian Renewable Energy Sector
The Ontario Sustainable Energy Association (OSEA) is dedicated to advancing a sustainable energy economy with thriving SMEs and green jobs in Ontario. OSEA has a long history of advocacy to remove barriers to growth for the Province's sustainable energy sector and strives to be an influential voice and advocate for sustainable energy companies and Ontario's residents that support conservation and sustainable communities. OSEA continues to build on its extensive experience convening sustainable energy stakeholders to promote dialogue and collaboration.
OSEA is a not-for-profit, member-driven association created in 2001 during the early days of the green movement in Ontario. Today, OSEA has a new vision that was recently established by the Board of Directors and its membership, as it continues to advocate for sustainable energy policy changes.
The new vision encapsulates where the Province and Canada are striving to go to achieve the Paris climate accord targets: OSEA envisions a net-zero and climate-resilient future for Ontario
OSEA's mission is likewise more focused than ever in its 20-year existence: OSEA's mission is to accelerate Ontario's transition to low-carbon technologies by supporting sustainable energy jobs and businesses.
By focusing on Small Medium Enterprises (SMEs), OSEA is supporting the trend towards mini-grids, distributed energy resources (DERs), AI and innovative cleantech entrepreneurs. To ensure OSEA succeeds in its new vision and mission, it has identified three key areas of focus:
Ensuring a modernized electric grid in Ontario that is easily accessible to SME developers.
Sustainable low carbon energy development, transport, electrification of, and support for net-zero energy-efficient buildings.
Growing clean technology SMEs and green jobs in Ontario and promoting export opportunities.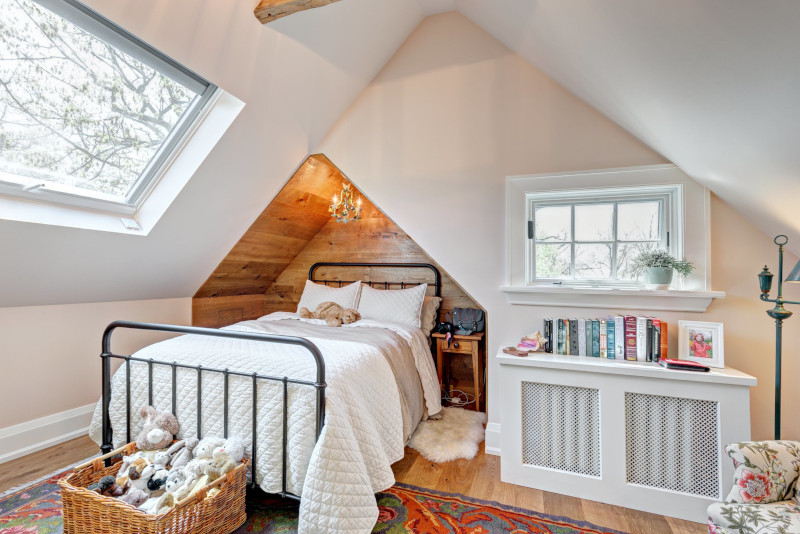 How OSEA Achieves its Vision and Mission:
Educate: OSEA provides content-rich webinars and workshops featuring emerging themes in the rapidly evolving sustainable energy industry. Examples of OSEA Webinars in 2021 included: ESG and its impacts on the Ontario energy sector and Engaging the Canadian Federal Government on its $2.4B rollouts of a national Greener Homes Program for 700,000 homes.
Supporting SMEs: OSEA hosts an annual showcase event called Green Energy Doors OpenTM, that publicly recognizes promising SMEs driving the emerging clean technology sector in Ontario. In 2021, OSEA held its Green Energy Doors OpenTM its 11th annual event, in partnership with the Accelerator Centre at the University of Waterloo, and Centennial College, where it awarded 10 top companies Clean Energy Awards.
Advocate: OSEA engages with both Provincial and Federal government partners and varying clean energy stakeholders to address a variety of existing impediments in Ontario to sustainable energy. OSEA is a recognized intervenor to the Ontario Energy Board (OEB) where it focuses on improving access to the electric grid, accelerating the deployment of more DERs, and improving energy efficiency utility implementation plans by all rate-regulated utilities, overseen by the OEB. Of note:
Participated in the Natural Gas Integrated Resource Plan (IRP) (EB-2020-0091) and advocated for enhanced planning activities to support Demand-Side Management (DSM) programs, integrating non-pipeline alternatives (NPAs), and consideration for future climate change policy impacts
Advocated adjustment to the annual supply plan for Enbridge (EB-2021-0004) to ensure gas supply from neighbouring jurisdictions accurately reflect Ontario's carbon price regime in the future through the blind procurement
Active participation in the Ontario Power Generation (OPG) rate application for 2022-2026 payments for prescribed facilities (EB-2020-0290). OSEA was instrumental in deferring $40M of variance account payments related to Surplus Baseload Generation until further analysis is completed. The deferral was part of the largest settlement agreement in OEB history, where intervenors and OPG agreed to reduce funds by over $500M over the rate-application time period
Activate participation in the Independent Electricity System Operator (IESO) fee application (EB-2020-0230). OSEA, through the settlement agreement and its actions, was able to secure commitment by IESO to release more planning data on the electricity sector to support local communities understand their electricity infrastructure capabilities and options to meet sustainability goals. In addition, OSEA was able to defer the implementation of a higher application fee until the impact on competition was assessed by the IESO; helping ensure small-scale generation is not unfairly harmed by the higher application fee.
Prepared comments on the OEB Staff Discussion Paper on CDM Activities; advocating for enhanced planning approach to CDM activities, expanded definition of CDM and support for many of the Staff's recommendations
Ongoing participation in the Multi-year DSM program application from Enbridge (EB-2021-0002) and the Hydro One Joint Rate Application 2023-2027 (EB-2021-0110)
In the past year, OSEA also contributed to both Provincial and Federal issues such as A Provincial Hydrogen Technology Roadmap, to use nuclear baseload (about 50 per cent of Ontario's present baseload) to create Hydrogen mainly for transportation uses; a Provincial Forum to amend Regulation 98-12 which is impeding Geo-Exchange projects, leading to faster building net-zero electrification; and to Community Net Metering regulations for Solar projects that could be expanded into larger sustainable community-wide initiatives.

History
OSEA has built a reputation for credibility, technical analysis and consensus-building among stakeholders through its long history of advocacy to remove barriers to growth for the sustainable energy industry. OSEA has become an influential voice and advocate for both sustainable energy companies and Ontario's residents that support energy efficiency, climate mitigation and sustainable communities.
OSEA has contributed to critical policies and milestone legislation affecting the sustainable energy industry in Ontario over the past two decades. For example, OSEA was instrumental in the development of Ontario's Renewable Energy Standard Offer Program (RESOP) launched by the Ontario Power Authority (OPA) in 2006. As a founding member of the Green Energy Act Alliance in 2008, OSEA created a coalition – comprising farmers, First Nations, union workers and environmentalists – and played a pivotal role in the development of the Green Energy Act and Feed-in tariff (FIT) program launched in 2009.
OSEA has been a longstanding champion of community power, where community residents have a significant stake in the ownership, development, and control. In 2007, OSEA launched the Community Power Fund to provide grants to Ontario communities for power generation projects, which included rural and indigenous communities. OSEA subsequently created the Community Power Services Group to assist these communities in the early-stage development of renewable energy initiatives.
OSEA is an important industry connector among a wide variety of sustainable energy stakeholders to promote dialogue and create new platforms to elevate promising new clean technologies and companies. For example, OSEA collaborated with the World Wind Energy Association to jointly host the 7th Annual World Wind Energy Conference, an international exhibition that showcased community power in Kingston, Ontario, in 2008. OSEA followed up by hosting three subsequent Community Power conferences and an "All Energy" conference in 2014.
To recognize successful projects and industry leaders in the sustainable energy sector, OSEA launched its first "Powering for Prosperity" gala events in 2011 and subsequently hosted an additional seven gala events. Similarly, to recognize and elevate promising new clean technologies and companies within the industry, in 2012 OSEA launched the Green Energy Doors OpenTM that has become OSEA's signature annual event. In 2021, GEDO showcased winners in up to 10 distinct sustainable energy areas. Additional information on the 2021 event can be found at www.ontario-sea.org/GEDO-2021
AT A GLANCE
Ontario Sustainable Energy Association (OSEA)
What: A not-for-profit, member-driven association dedicated to advancing a sustainable energy economy in Ontario
Where: Based in Toronto, Ontario
Website: www.ontario-sea.org