Missouri State Fair
Making the best memories
Business View Magazine interviews Missouri State Fair Director Mark Wolfe and Marketing Director Kari Mergen for our focus on Fairgrounds & Event Centers
A visit to the fair brings a certain type of nostalgia. It's a step back to simpler times for some, and a chance to unwind and let loose for others. Whether you are there for the buzz of the midway, the abundance of delicious food, or a day spent soaking up the many exhibits and shows, it's a time not soon forgotten. The Missouri State Fair is no exception, providing 120 years of excitement and memories to generations of fair goers.
The first Missouri State Fair was held on the fairgrounds in Sedalia, Missouri in 1901, continuing every year with the exception of 1943 and 1944, during WW2. With more than a century of entertainment and events, there are some which stand out as part of Missouri State Fair's rich history, including visits from four U.S. Presidents: William Howard Taft in 1911, Harry Truman in 1955, Ronald Reagan in 1984, and George W. Bush in 2004. The fairgrounds are also infamous for the 1974 Ozark Music Festival. As Missouri State Fair Director Mark Wolfe recounts, "It kind of got out of hand, but somewhere around 130,000 people poured into this little town of 15,000 and overtook the fairgrounds and the whole community. There was a who's who of entertainers that showed up – something similar to Woodstock that happened here on the fairgrounds."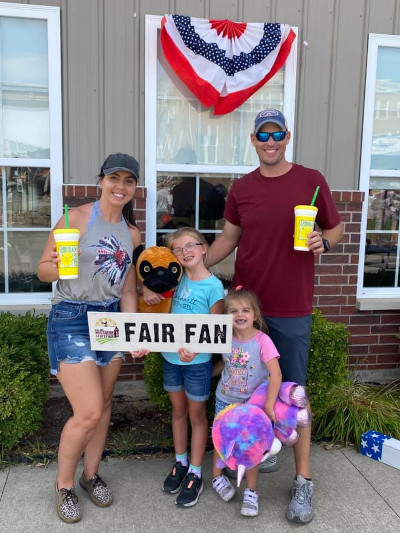 Spanning 396 acres, the Missouri State Fair has secured funding from the state of Missouri to purchase another 200 acres, for future expansion. Of the 100 buildings on the grounds, 15 of them are on the state historical register, some dating back to the fair's earliest days. "We've got buildings out here on the grounds that were built in 1901. Our Coliseum was built in 1906. We have one street with a row of the old original buildings, and all kinds of architecture mixed in from different eras," describes Wolfe.
As one of the premier campgrounds in the Midwest, the fairgrounds are also home to almost 2000 full hookup campsites, with plans to add up to 600 more as part of the expansion. There is also a plan to build a $30 million multi-use arena with a focus on equine events. Wolfe shares, "When it's all said and done, we'll be a little over 2400 full hookup, 50-amp campsites, which is pretty unique for facilities like this. We've got some things coming up through money that came through the State's budget this year. We're really excited about it."
The Missouri State Fair runs for 11 days in August, however, the fairgrounds themselves are busy throughout the year, with some days having six to eight events. For the purposes of tracking, each event is referred to as one event day. The grounds host an average of 460 event days per year, excluding the 11 days of the State Fair. Director of Marketing Kari Mergen reports, "Our Coliseum, which is where we do a lot of our livestock and horse events, is booked pretty much every weekend in the summer. So, it's catch-22 to continue marketing to get new events here, but also trying to let the people that have been here for years return when they want to come back. Hopefully we'll be able to continue to grow that livestock side with some of these facilities that we're going to build, to get bigger and more, livestock shows."
The fairgrounds are also busy throughout the year with weddings, family reunions, and other small events, and a bi-weekly farmers' market during the summer months. A new website is currently under construction to market the many possibilities for the fairgrounds. "We like to say that you can do anything. We've had weddings in our Coliseum, which has a dirt floor, and is famous for livestock shows. If you have the vision, we really try to create it," Mergen explains, noting that word of mouth is another huge part of marketing, especially in the livestock and camping worlds.
The Missouri State Fair Foundation coordinates 400 to 450 volunteers each year to do everything from selling water to running shuttles. Community organizations like Missouri 4-H and Missouri FFA are another valuable resource during the State Fair. "We rely heavily on their volunteers and their officers to help us throughout the fair," says Mergen. "It is a great relationship with both of those organizations. They stand there in their official dress in the 95-degree weather in August, with a smile on their face to greet people as they come in to various things."
Although parking is free, students are brought in to park the 11,000 cars that can be accommodated. "It is an ideal way for the kids to raise money, they come out and park cars for four hours a day, and then another shift comes in. We do that with the local college and with the schools," says Wolfe. Other community organizations, such as the Lions Club, operate VIP parking on the grounds, charging $5.00 for a spot close to the main entrance. This money is then split between the fairgrounds and the organization. Wolfe adds, "A lot of the organizations in town, whether it's Rotary or others, also get involved. They will come out and work different parts of the fair for free as volunteers. We have a really good relationship with the community and it is reciprocal. We have portable bleachers and an endless number of other things throughout our facility, which are not uncommon for the college or the city to borrow for an event. A lot of the graduation ceremonies in town actually happen here on the fairgrounds because we have facilities that are big enough to do that."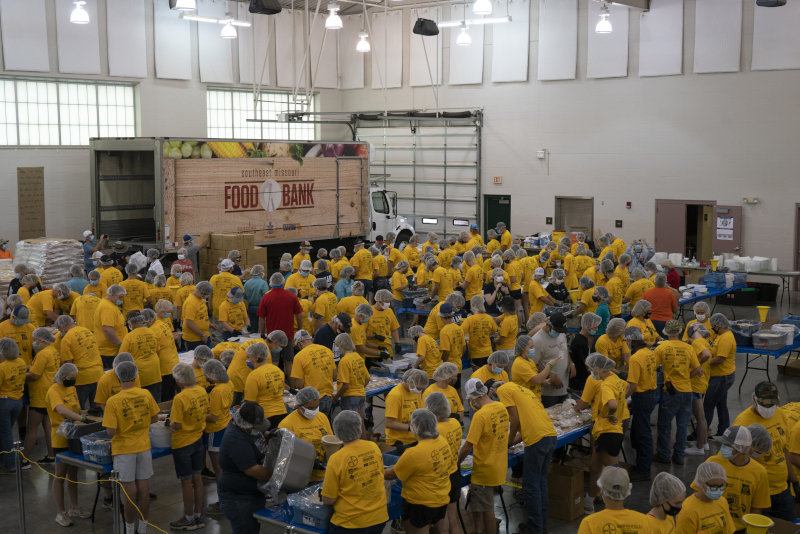 For 17 years, Missouri State Fair has been utilizing Wade Shows to bring in the fantastic midway that fair attendees look forward to. As the second largest, privately-owned carnival company in the U.S., Wade Shows has seen continued growth over the years, with a record setting season in 2021. There are also approximately 400 vendors and concessionaires to be organized throughout the 11 days of the fair. Wolfe explains, "We have a full-time manager that does that during the fair. He takes care of all the contractual details, and putting everyone in their different locations across the fairgrounds. That office also does the same thing with our vendor buildings. They rent all the booth space."
Employing the services of Etix, a ticket vendor company, for various onsite events, as well as fair admission tickets, has been worthwhile. Mergen conveys, "We've been with Etix for three years, and we have a really good relationship with them. Their customer service is great. With more things like contactless ticketing or digital ticketing, we will be working with them more in the future. COVID changed the way that everybody thought about those kinds of things. So, we are looking forward to continuing to work with Etix."
The Missouri State Fair team consists of 23 full-time employees. Seasonal help is hired starting in April, first bringing in a crew to mow the 400-acre complex grounds once a week. "By the time the fair gets here we will normally be closer to 900 employees," says Wolfe, who shares that last year they were unable to find enough workers, putting on the fair with less that half of the normal staff. Despite this challenge, Wolfe reports, "Revenue was actually up. People were ready to get out, but the attendance was down maybe 10,000 over an average year." This is a small dip in visitors for an event that sees an average of 350,000 people annually.
Anticipating a return to normal numbers this year, Missouri State Fair has much to look forward to, including the planned expansions which will allow the fairgrounds to offer even more. Wolfe boasts, "We are really excited about what's coming up. I know a lot of money is going to go out over the next three years. There's about a year in planning and probably two years in construction and, during that time, we are hoping to raise a lot of private funds through our Foundation, with the hopes of really expanding some of our livestock facilities." Offering her final thoughts, Mergen shares, "You come to the fair, because you always come, and you always see whatever it is that you always see. While you are here, we also want you to see something new. We want new visitors, of course, and we want to make sure that while they're here, they're having a good time, and that they want to come back and see something new every year."
Embracing the theme "Buckets of Fun" this August,  the 2022 Missouri State Fair promises to be another memorable experience for all.
AT A GLANCE
Missouri State Fair
What: A beloved 11-day State Fair running for 120 years, bringing in 350,000 people annually.
Where: Sedalia, Missouri
Website: www.mostatefair.com
Etix – Hello.Etix.Com
Etix is trusted by more than 100 state and county fairs across the continent. Thrill customers and drive revenue with our user-friendly ticketing platform, custom websites, mobile applications, cashless solutions, and on-site support. At your gate, midway, or anywhere in between, Etix is with you every step of the way.