Meaford, Ontario
A desirable destination
Business View North America interviews representatives of Meaford, Ontario for our focus on Economic Growth in Ontario Communities
Located along the gorgeous blue waters of Nottawasaga Bay in Grey County, Ontario, Meaford is a vibrant and growing municipality filled with heritage architecture and natural beauty. Built on the traditional territory of the Saugeen Ojibway Nation, the community was first settled in 1845 and saw dramatic growth, with people accessing the area by steamship, road, and the railroad in nearby Collingwood. By 1874, when Meaford became an official town, it was home to a library, six churches, and a railway. Today, Meaford is a stunning four-season community, with a mix of seasonal homes and year-round residents.
Mayor Barb Clumpus describes it as "a small, rural, agricultural community on the base of Georgian Bay. A very caring community, with a population of just over 11,000 total in an amalgamated township. There are two townships within the urban area of Meaford, we also have three small villages, and 26, much-valued crossroad communities throughout our large rural area." Known for its orchard bounty, Meaford was once dubbed, "the Apple Capital of Ontario", a source of pride for the municipality. "That industry is growing here, with diversified new orchards coming on stream," says Clumpus. "We are nestled under the Niagara Escarpment, and that provides a unique agricultural environment with opportunities for niche products like wineries, cideries, and for farm diversification, as well."
Meaford Hall Arts and Cultural Center is a centerpiece of the historic downtown, housing the only functioning opera house in the southern Georgian Bay area. Completed in 1909, the building was once the hub of the community, its occupants including the Town Hall, council chambers, a courtroom, and a library. Located on the second floor, the majestic Opera House was the site of travelling shows and local productions. In 2006, after years of disrepair, the town received a grant to renovate and restore the century building. Today, the 300-seat venue continues to offer quality performances and events for residents and visitors.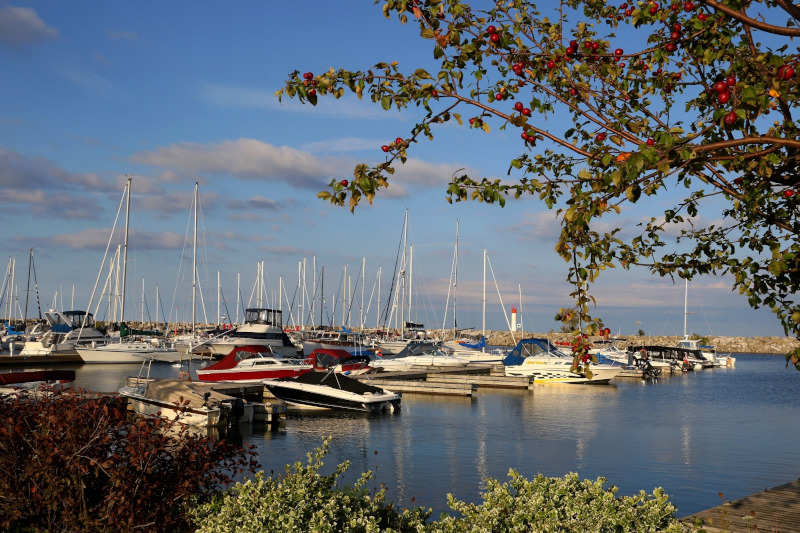 Like many small towns in Ontario, Meaford is currently experiencing growth, and is working to ensure that happens in a way which does not detract from what the community has to offer. CAO Rob Armstrong states, "I think it is very critical as a municipality to protect our natural environment and resources, because those are some of the reasons that people both live and visit here. It's very important for us to maintain the balance of the growth that we're experiencing while positioning it in a place that doesn't deter from that natural environment." With a hospital, and a brand new school for students from kindergarten to grade 12, Meaford is attracting new residents who are looking for those amenities. Armstrong adds, "It's allowing people and businesses to settle in our community. Being on the shore of Georgian Bay, and the harbor that we have, provides great recreational opportunity for those who want that as well."
Housing is in high demand in Meaford, causing an increase in development, including several projects which have been in the planning stages for years. "They want to get in the ground now because they know the market is now," says Armstrong. "It's quite diverse. We're getting downtown intensification, apartments, condos, and rentals. We're very excited about an attainable housing project that's going on the edge of town with 203 residential homes, both in townhouses and singles that are not high-end housing."
PeopleCare, a family owned organization with senior living communities throughout Ontario, currently has a 77-bed facility in Meaford, with construction underway to add another long-term care home in the community. Megan Allen-Lamb, President of peopleCare, shares, "One of the things that we really admire about Meaford is that it's this rapidly growing community. We were aware that there'd be a new 'super school' as we refer to it, new library, and lots of growth, and in addition to that, a strong population from youth to adults to aging seniors. From peopleCare's perspective, we really focus on communities with the greatest need, based on demographics. But we also look to have a rich employment pool to draw on. Meaford offers both of those. So, we're really excited to be redeveloping in the Meaford community because it offers so much."
The new modern building will feature large windows and plenty of natural light, adding another 128 long-term care beds to the community. "Our residents will be able to take advantage of beautiful Georgian Bay, since it's only two blocks away," says Allen-Lamb. "In addition, we envision a full campus with a mix of housing and inclusive Retirement Home Suites, senior apartments, and townhomes. As we look forward to opening our beautiful long-term care home in the fall of next year, we will start planning out phase two and phase three with that different mix of housing for seniors, to really build upon this vibrant, age-friendly community within Meaford."
Nursing and PSW programs at Georgian College's Owen Sound Campus, provide an opportunity to maintain a skilled workforce for the community hospital, and peopleCare as they expand in Meaford. PeopleCare have also partnered with TriOs college to support a cohort of PSWs through a fast-tracked training program, offering hands-on work placements through their study period, and full time employment at the end of the program. Sheena Campbell, VP of Communications & Engagement for peopleCare Communities explains, "We are thrilled with that partnership, which dovetails into some of the work the government has done to fund tuition for personal support workers. It's been a fabulous program; it actually reflects our commitment to creating clinical placements throughout our homes."
As Meaford grows, infrastructure upgrades are necessary. With the water plant currently operating at 15 percent, Armstrong reports, "We can service Meaford many times over from a drinking water point. On the sewage side, we have significant constraints with our sewage capacity. We did an environmental assessment in 2007 to expand the plant, but with the development not happening, it didn't become critical. You don't want to spend $30 million and then hope the development comes. But now we've moved into the critical side and we're currently doing an addendum to the EA."
With the updated assessment expected to be completed in March of 2022 Armstrong adds, "we will probably be rolling right into design to expand the plant to deal with all the growth that we're experiencing. There is a two-prong approach to that, though, we are also treating double the water that we're producing, which means that we're getting a lot of inflow and infiltration into the sewage system, which eats up capacity. So, council is just about to improve a very aggressive infrastructure replacement program and we're hoping that will give us more allocation sooner than the more expensive plant expansion."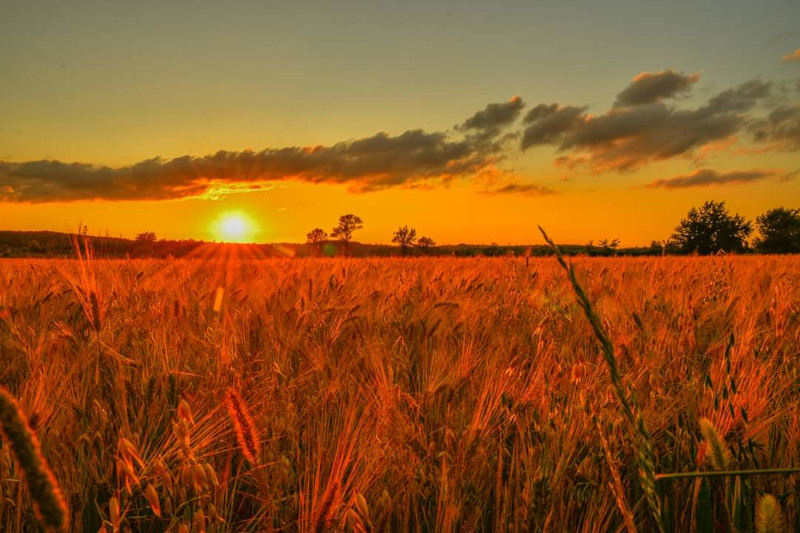 Increasing broadband is an ongoing project in the municipality. Rural areas are benefiting from the Southwestern Integrated Fibre Technology (SWIFT) project, a non-profit initiative aimed at improvement of broadband and internet connectivity in rural areas across Southwestern Ontario. Armstrong recounts, "We do have some fiber in town, and we have a number of smaller groups that are expanding out to those areas not covered for fiber, it's slow going, but we know that it's required, and it is happening. If a business needs high speed fiber internet, we can get it to them at a very reasonable price. It is all very doable in our area with the number of companies that we have."
The availability of fiber has been a huge selling feature for the community throughout the pandemic. As Mayor Clumpus explains, "We've had our seasonal residents come up to isolate in their cottages and they have discovered that they can work from their homes up here. That is really helping us, as well as our neighboring municipalities, in attracting new residents because they've discovered that they can leave the big city and they don't have to make those long daily commutes."
With so much ahead for the community of Meaford, Mayor Clumpus is looking forward to implementing the steps laid out in the recently completed Community Safety and Wellbeing plan. She shares, "There are a number of really vital and exciting tasks coming out of that plan, to create an even more age-friendly community, encourage more vibrant shops to come in, create opportunities for employment in all sectors, and ensure the appropriate housing to accommodate those new workers coming into our area."
Looking beyond that, she adds, "We need to continue to keep that atmosphere that we all love here. That friendly, welcoming, vibrant heritage feel – the cultural ambience of small town Ontario, with all the amenities that we have to celebrate. There is just a wonderful future ahead here, and it's very exciting to be a part of it."
AT A GLANCE
Meaford, Ontario
What: A vibrant municipality on Georgian Bay; population 11,000
Where: Grey County, Ontario
Website: www.meaford.ca