Town of Davie, Florida
Reaping the fruits of their labors
Business View Magazine interviews Phillip Holste, Assistant Town Administrator/CRA Director of Davie, Florida, for our focus on Economic Development
The Town of Davie, Florida might have a large population (in excess of 100,000) but they work hard to maintain a small town feel – treasuring the community's rural roots and developing mindfully. The town invests in opportunities for the future that will not only benefit current residents and businesses, but will also diversify the business and educational landscape to ensure that community members and entrepreneurs have a prosperous future in Davie.
Phillip Holste, Assistant Town Administrator and CRA Director, knows that diversification and investment will continue to help attract new residents to grow the big, little town even more. He shares, "Davie is a very unique place. We pride ourselves on that town mentality of everyone knowing each other and we try to promote that in our events and what we do on a daily basis, in terms of interacting with our residents. We always respond the same day to a request for service, if we can, and take care of it as soon as possible. Keeping that home town feeling as you grow is difficult to do, but it's still a goal and a priority of the town to maintain that relationship with our residents."
Davie is located in Broward County, about 24 miles north of Miami, and was initially incorporated in the 1920s but disbanded after it was ravaged by a hurricane in 1926, which only added to the economic problems the state was already experiencing ahead of the Great Depression. The town reincorporated in 1961 and was mainly a rural equestrian and agricultural community. In the last decade, Davie's population has boomed to more than 106,000 permanent residents, an increase of 14 percent. Holste boasts that the growth was by design, noting, "We've grown exponentially since then; over the past 10 years we've seen that growth as part of our economic development. We've been focused on a balanced tax base. The focus has been evenly split between residential, education, medical, and industrial, and taking advantage of our proximity to Port Everglades and the Fort Lauderdale/Hollywood International Airport."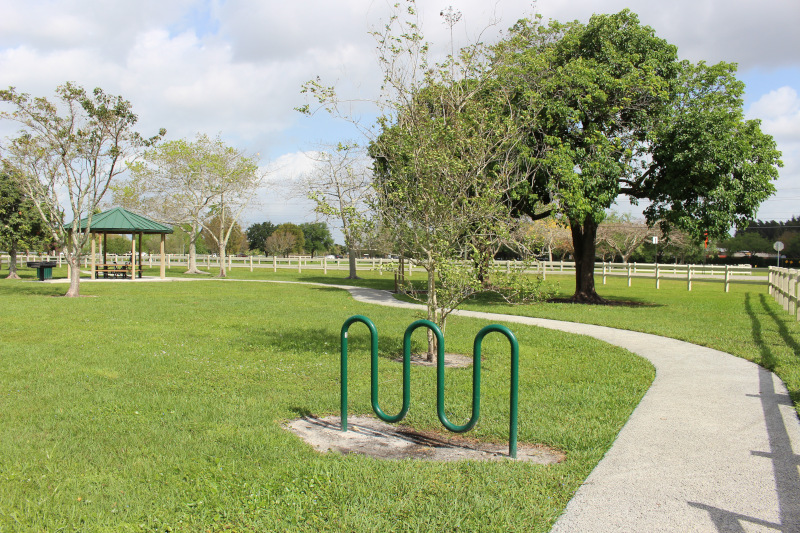 In the 1990s, the South Florida Education Center was established in Davie, bringing together five different educational institutions providing a wide variety of academic streams and vocational programs. The Center is home to the main campus for Nova Southeastern University, satellite campuses for both the University of Florida and Florida Atlantic University, as well as the main campus for Broward College and McFatter Technical Institute. Those educational institutions bring upwards of 40,000 students into Davie every day. Holste reports, "Residents of Davie are highly educated with more than 35 percent having a bachelor's degree or higher. Those residents and students who go to college and university in Davie, stay in Davie."
The town is centrally located in Broward County  with easy access to major highways. The Florida Turnpike is close to the eastern boundary, the northern boundary is flanked by the I-595 and State Road 84, the I-75 is on the western boundary. This location puts the town in close proximity to Port Everglades and the Fort Lauderdale/Hollywood International Airport.
Just over 15 years ago the town's council approved a redevelopment area that created the Regional Activity Center to serve students and residents near the successful education hub. According to Holste, "You've got all that knowledge there, so the challenge is how do you utilize that to bring businesses into Davie, or help businesses develop in Davie, from incubator stage on up? The Regional Activity Center provides the housing to do that, provides the commercial space, industrial space for the development, so as we've seen that population growth, it has been primarily focused on those redevelopment areas."
In the eastern part of the town there is a heavy industrial park near the turnpike. Although Holste knows industrial businesses are valuable, they are also trying to expand to take advantage of the shipping industry. This diversity allows the town to have a balanced tax base, instead of relying solely on single family residential-based taxes. Over the last decade they've added more than two million sq ft of industrial, flexible warehouse space, and have another 700,000 sq ft going live in the next two years. Holste explains, "The great thing about that is you bring in businesses, you bring in higher paying jobs, but the cost for services are a lot less significant versus a residential project."
On the medical front, the HCA University teaching hospital opened in Davie in mid-November. The four-story building has 160 hospital beds and has the largest NICU and neonatal ICU unit in the county. It will also serve to educate Nova Southeastern University medical students. The hospital is phase one of an Academic Village project that includes 100,000 sq ft of medical office space; the second phase includes 1,100 residential units and hundreds of thousands of commercial space. They are also building a hotel and conference center as part of phase two.
The Davie Business Center also offers 1.1 million sq ft of industrial space that has become a home for multiple aerospace companies. "Basically we're trying to harness our development, like a triangle between the education centre, our proximity to the port, and the proximity to the airport," says Holste. "We're trying to harness all that, for our institutional, industrial and commercial growth."
The town has also focused on revitalizing its downtown core which had "seen better days." They've made investments in infrastructure to get homes and businesses off septic systems, upgrading the major roadway, Davie Road through a new roadway, pedestrian crosswalks, and beautification and landscaping with a $6 million price tag… and it's paying off. Development is coming in the form of mixed-use residential and commercial buildings with about 500 residential units and about 40,000 sq ft of commercial space built in the past couple of years.
One of the major draws to residents of Davie is the more than 2,000 acres of town- and state-owned park land and trails to relax and enjoy the beauty of Florida. Holste emphasizes, "We treasure and promote our park space for our residents. It's definitely a positive, it's why people want to move here and live in Davie."
The town's equestrian roots are very apparent and there are still many people with horses today, with 200 miles of equestrian and recreation trails and the Davie Rodeo Grounds, which bring about 6,000 people a year to the town for its annual rodeos.
Fortunately, Davie hasn't begun to feel the effects of climate change, but the town is doing its part to be environmentally responsible, with high-efficiency LED lighting, going from septic to sewer, implementing a stormwater master plan, and currently working with COVID-19 relief funds to complete drainage projects in neighborhoods that were built too low. Davie is also one of 10 municipalities in the state to receive Silver Level certification from the Florida Green Building Coalition and is a Green Local Government.
In the near future, Holste would like to see the downtown core revitalization completed and to have a thriving town center. He acknowledges, "We've had some successes so far, but long term we want to see the fruits of our labors. We want to have a vibrant downtown, whether it's during the day or at night, where you've got people going to our businesses, going to our restaurants, and just creating a downtown area that's attractive to all ages."
AT A GLANCE
Town of Davie, Florida
What: A desirable large community with small town ambience; population 106,000
Where: Broward County, Florida
Website: www.davie-fl.gov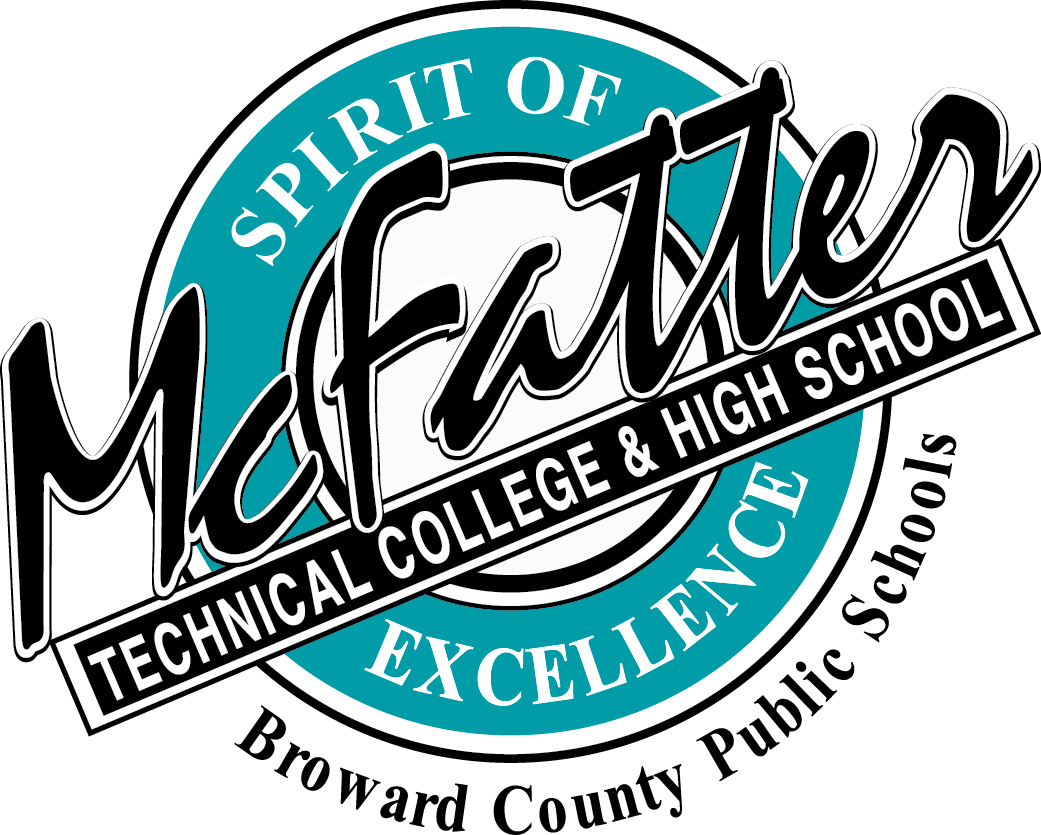 McFatter Technical College & High School – www.mcfattertechnicalcollege.edu
The word is out that Career and Technical Education or CTE will get you there faster.
With the increasing cost of a college degree, students are facing record levels of college debt as well as unemployment and underemployment.
McFatter Technical College provides a career-focused education, training our students of today for a successful tomorrow.
Students are now realizing that plenty of career opportunities do not require a degree. Trained workers with technical skills have a new place in today's tech and skill-driven job market. For every 1 job that requires a master's degree, there are 2 professional jobs requiring a bachelors and 7 jobs requiring a certification or associate degree.
These factors have brought CTE into the national spotlight. McFatter Technical College, part of the Broward Technical Colleges (BTC) and Broward County Public Schools, provides quality CTE at an affordable price. Fully accredited with state-licensed, certified instructors, industry professionals, and state-of-the-art classrooms, students get hands-on training and experience for a rewarding career.
At McFatter tuition is a fraction of the cost of a 2- 4-year public or private college. Students graduate with little or no student loans, giving them a better start for their futures.
35+ programs in fields such as Automotive, Marine, Healthcare, IT, Business, Communication Arts and Hospitality can get you there faster.
Bridge Industrial – bridgeindustrial.com
A privately-owned, vertically integrated real estate operating company and investment manager focused on the acquisition and development of Class A industrial real estate in supply-constrained core markets across the U.S. and U.K. Since 2012, Bridge has acquired 493 acres throughout South Florida and delivered about 7 MSF of space regionwide.

ArchCo Residential – www.archcoresidential.com
The 170-unit multifamily development at 5800 Reese Road represents the first project for a newly formed joint venture of Fort Lauderdale-based Ortsac Capital Group and Atlanta-based ArchCo Residential LLC. Both firms bring their significant multifamily and general real estate experience to transform a vacant parcel into an attractive and productive asset for both the owners and the community.