Mansfield, Massachusetts
Embracing the vision
Business View Magazine interviews representatives of Mansfield, Massachusetts for our focus on Economic Development in U.S. Cities
Just 35 miles south of Boston, the Town of Mansfield is on prime land and uniquely positioned to grow culturally, commercially, and as a place to live. With convenient MBTA commuter rail access to Boston, Providence, and Cape Cod; a municipal airport; and Town operated water and electric departments; Mansfield has established itself as an appealing destination for businesses investing in e-commerce, biotechnology, and the life sciences.
For those reasons, this Bristol County suburb is poised to standout as an investment hotspot and a key driver in the regional medical technology and R&D arenas for years to come. "It's been a very busy year," confirmed Town Manager Kevin Dumas, as he shared examples of how Mansfield has begun to implement the goals laid out in its latest 10-year Comprehensive Master Plan. "We've hired our first Economic Development Director – Christopher McDermott – and continue to strengthen and support our business community. And, really, that is the focus and the catalyst for our Discover Mansfield initiative."
Fully launched in July of this year, the Discover Mansfield public relations and marketing campaign has been incredibly successful. This effort includes a website (choosemansfield.com), Discover Mansfield branded Facebook and X (Formerly Twitter) accounts, and a new LinkedIn page for the Town. "The amount of action and the number of hits to the various sites has been phenomenal," Dumas said. "You can see the high quality of the visual product, plus all of the social media postings that talk about our endeavors: the good projects, the grant opportunities, and the continued developments we're doing in the Town."
As Mansfield's first Economic Development Director, and the individual responsible for coordinating these public relations initiatives, Christopher McDermott will work closely with Penta Communications to ensure that outreach continues unabated. "I consider the work that Penta Communications does as critical to my business outreach," stated McDermott. "The website and social media platforms they've created play a key role in our efforts to promote the assets Mansfield has available, and really highlight the area's industrial biotech scene.
"I worked in North Central Massachusetts for four years, first with their Chamber of Commerce and later with their Regional Planning Commission. They have a very strong manufacturing sector there – with a  focus on legacy industries and plastics producers. It was an amazing learning experience. One of the things that attracted me to Mansfield was that it likewise boasts a strong industrial sector – this time with a focus on bio-technology and the life sciences. The opportunity to educate myself about a new sector is an exciting one which I look forward to taking full advantage of."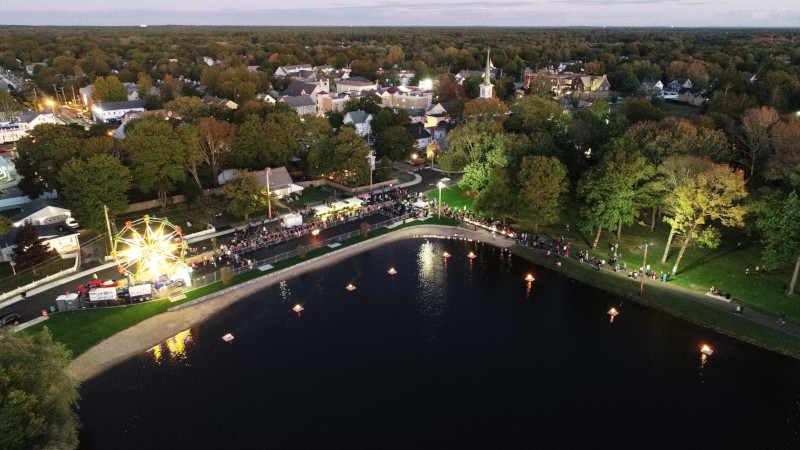 Situated just off I-495, the Cabot Business Park is home to much of that industrial sector and offers tenants a number of advantages in a prime Boston area location. At 850 acres, it is the second largest campus-style industrial park in Massachusetts and counts a number of major employers amongst its occupants- such as Amazon, Medtronic; Trimark USA; Rolf C. Hagan; Lacerta; Toyota Motor Sales USA- Boston Region; and Integra LifeSciences. There are also a number of new developments underway, such as the cutting-edge micro-fulfillment center Walgreens is constructing.
"The Walgreens facility is a brand new, 60,000-square-foot building at 44 Cabot Boulevard. At this point in time, it's their 11th micro-fulfillment facility in the country," explained Dumas. "This project is highly sophisticated and supports the installation of $24 million in robotics equipment, the creation of 200 jobs, and $6 million in real estate improvements. We've supported this project by passing a tax increment financing agreement which equates to over $1 million in personal property tax incentives for the company over seven years."
The Town worked intimately with Walgreens' associates to make that a reality. "Something else to consider about that project is the crucial role played by that quick turnaround time," said Dumas. "It was noted very clearly by the Walgreens officials how efficient the Town could be at meeting their needs. That service was not met by anyone else in Massachusetts, or in neighboring Rhode Island."
Another major ongoing project involves a world leader in the medical devices field. This employer currently occupies two thirds of a 175,000-square-foot facility and will be taking over the last third – about 60,000 square feet of space – in the near term. "They are planning to increase the height of the building, creating additional floor space and a partial second story," Dumas explained. "Ultimately, this project will likely amount to a roughly $35 million investment for Mansfield."
He confided that when this employer ran into building code issues regarding setback distances, the Town was able to get the development back to compliance within one week's time. "They had some swift strategic decisions to make about whether to stay here or find an alternative location for this sector of their business," Dumas shared. "The following week, our Business Development Team – which includes Penta Communications and all of our department heads relevant to economic development – was there, onsite, to meet their officials and their project engineer. They'd never seen anything like it before. Such a quick turnaround, number one. Number two, they could put names to faces on all of our Town departments. And that's what Chris will be organizing for us moving forward on all our projects."
Dumas insisted that big tech companies like Amazon were not the only ones getting red-carpet treatment. To that end, the Mansfield Bio-Incubator at 241 Francis Avenue supports start-up companies, helping to launch next-generation therapies, diagnostic tools, and medical devices. Modeled as an open-concept laboratory and office space that can house up to 12 start-ups at once, the incubator occupies 10,000 square feet of a former manufacturing plant and is currently expanding.
Collectively, these businesses all benefit from Mansfield's robust infrastructure. "One of the things that really makes this town unique is the fact that we operate our own municipal electric department," McDermott explained. "It's something we're very proud of and, because of that, we currently have the second lowest electrical rates in the State. It's one of the strengths we like to highlight alongside our location off of I-495, our commuter rail access, and our local municipal airport."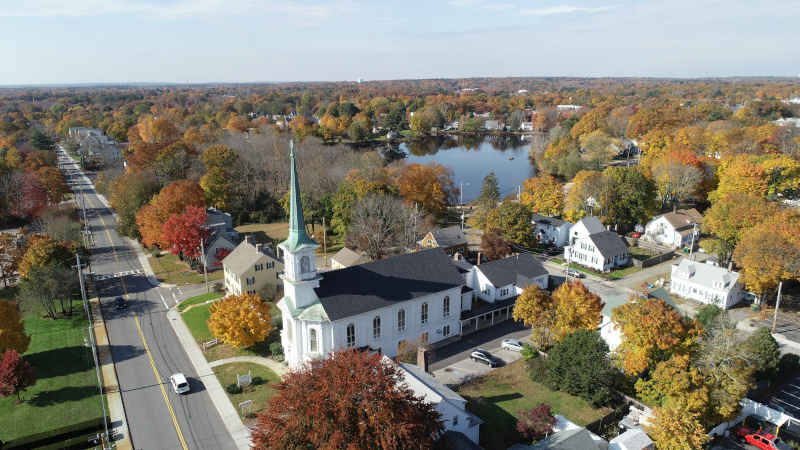 The tides are turning in Mansfield, with McDermott and his team moving to share resources and derive mutual value from business partnerships and land development opportunities. "One of the things we'll be doing is convening a series of monthly meetings with particular department heads, ensuring that all the divisions involved in business growth, development, and expansion are aware of what's moving down the pipeline in each other's queue," McDermott stated. "Doing so will afford our department heads the opportunity to review shared projects and priorities, exchange input, and ensure that any businesses which comes to the Town transitions smoothly through the permitting process."
"What we're focused on is building those contacts and managing relationships within our general business community long-term," explained Dumas.
"I really look forward to taking those relationships that Kevin's established and cementing them further, so we remain that lead community for years to come", McDermott added. "It's all about securing that business pipeline and attracting those entrepreneurs who are bringing innovation, new ideas, new investment, and new employment to the Town of Mansfield."
AT A GLANCE
Mansfield, Massachusetts
What: A thriving southwest suburb of Boston
Where: Bristol County, Massachusetts
Mansfield Municipal Electric Department – www.MansfieldElectric.com
Local, Affordable and Reliable
Mansfield Electric was founded in June 1903 by the local community to provide low cost and reliable power.
Today, over 118 years later, MMED is still governed and operated by those in the community by being one of 41 public power electric utilities in the Commonwealth of Massachusetts.  As a publicly owned utility, MMED's focus is always to provide an affordable and reliable electric service for the people and businesses in Mansfield.  Thus, we are proudly and consistently ranked with one of the lowest electric rates in the state.
The Lotfi family started the LACERTA business by taking recycled consumable plastics to manufacture new customized plastic shells for retail.  Since moving their operations to Mansfield in 2004, the business has grown exponentially to be Mansfield Electric's largest customer.   Seeing a need during the pandemic, LACERTA adjusted operations to design, create, and donate over 600,000 plastic shields for area hospitals and health care facilities.  With its business continuing to grow, they now have immediate plans to expand both manufacturing and employment here in Mansfield, Massachusetts.  Having low cost and reliable electric service from Mansfield Electric helps make that growth possible.
For over a century, the mission of Mansfield Electric has always been to deliver affordable & reliable public power to its customers.  It's a tradition we proudly continue today.