Lung Rose Voss Wagnild
Leaders in Hawaii's legal landscape
Business View Magazine interviews representatives of Lung Rose Voss Wagnild for our focus on Best Practices in the Construction Industry in Hawaii
Both in and out of the courtroom, Lung Rose Voss Wagnild (LRVW) has earned its reputation as Hawaii's leading full-service real estate and construction law firm by going above and beyond the call of duty in all matters of dispute and resolution. Established in 1986 by a small group of attorneys, the firm coalesced with the intent of building a focused practice primarily guiding commercial and real estate construction clients. They now have 10 partners, 10 associate attorneys, and 20 staff in their beautiful high-rise office overlooking stunning Honolulu. What's more is that the firm's history is replete with landmark cases that have shaped and defined Hawaii's legal landscape for years to come.
"We service all aspects of construction-related industries," affirms LRVW's Senior Partner, Harvey Lung. "Developers, banks, lenders, sureties, general contractors, sub-contractors, suppliers – the full gamut. While we do have attorneys who are licensed in other states, our practice is limited to the state of Hawaii. That doesn't mean we only represent a homegrown clientele. We actually have quite a large client base that spans three continents – North America, Asia, and some in Europe."
LRVW services any client with transactions or business-related matters in Hawaii, and that includes any front-end' legal work like drafting development agreements and construction contracts. "Surety bonds, security agreements, any kind of transactional requirement," contributes Attorney, Sarah Love. "On the back end, we also handle any litigation work. If there's a dispute that arises through the performance of a project, for example."
The LRVW team combines the wisdom and experience of its veteran attorneys with the passion and energy of some of Honolulu's brightest, young legal minds. They've been named "One of the Best Law Firms in the Country" by U.S. News & World Report. On top of that, three of their attorneys have been named "Lawyer of the Year," with recognition in the fields of Construction Law, Construction Litigation, and Business Organizations.
After 35 years invested in the business, the accolades are rolling in but the firm's scale-up hasn't happened without challenges. "Obstacles have presented themselves differently over time," Lung admits. "When the firm first started, getting our name out there and establishing ourselves as a resource in the community – to clients and new businesses in the construction and real estate industries – that was our initial challenge. And like any other business, we wanted to grow. So then it became a human resource challenge. Our main line of business is services. We've stacked our team with very capable people to provide those top-notch services to our clients. We've been extremely picky over the years. We've always chosen good people who've been invested in our firm and who we've wanted to invest in in return."
They've also had to weather the ebbs and flows of the market place and economy. Now, two years into the COVID-19 crisis, they've formed a more knowledgeable perspective on the post-pandemic situation and its repercussions for the different facets of their industry. "Like everybody else, we've been forced to learn how to do business a little differently," Love states. "A little more remotely, at times! But we've always maintained our relationships with clients and gotten the business done that needed to get done. To be fair, I think resources are down across all markets, so that's something we've all worked on in parallel."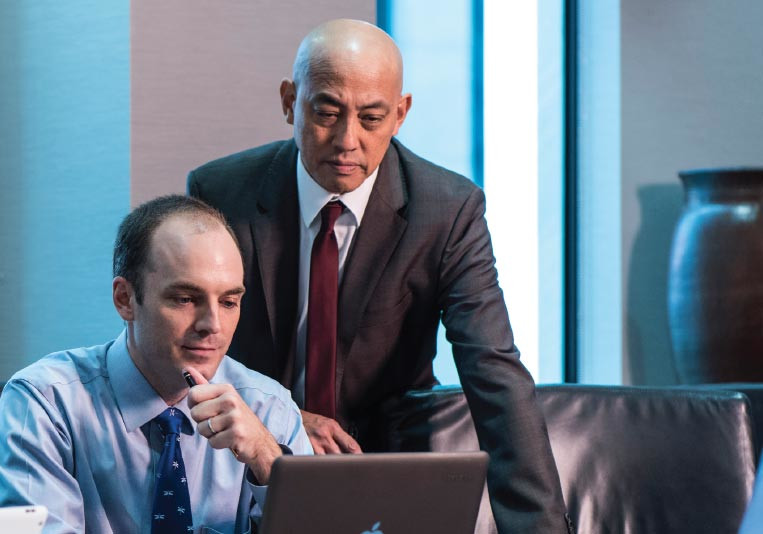 Through those challenging times, the firm recognized that having a strong set of core values gave their staff something to rally around. This also helped to create an authentic sense of connection within a team that was suddenly dispersed and working virtually. "Hard work, always," says Lung. "Taking the high road on matters. Making sure that the people within the firm were treated like family. Having a level of dedication to ourselves and our clients that would make us all feel proud, but also generate the type of reputation we want to have in the community."
Lung says their law practice has tried to promote through the years by instituting what he calls "renewable events" within the firm. "We wanted our firm's customs to get passed on to the next generation of leaders. To perpetuate those goals, that culture, and those core values to try to maintain a certain level of cohesion."
One of those traditions involves hosting an anniversary event for clients every five years. "It's another way of maintaining our business relationships with clients," shares Love. "Even those we might not be immediately handling matters for. Those who are in our book of business. People with whom we'd like to build even stronger relationships with going forward." The firm also hosts internal events to share best practices, trends, and the company vision with its employees. "Whether it's a Happy Hour with the attorneys or a staff party to celebrate Chinese New Year, we just try to do things to develop that more close-knit atmosphere," adds Love.
"We've done partner retreats and firm retreats, which we've used primarily as learning tools but also as bonding opportunities," Lung continues. "We also have attorney dinners a couple of times a year where there's absolutely no business talk allowed. It's a way of connecting while also transcending that everyday working environment. It's really important to us that our people feel a continued sense of community within the firm."
This fall, LRVW expects to bring two or three more associate attorneys into its fold, and additional partners over the next few years. "Our business only survives if we grow," Lung maintains. "One of the ways we do this is by offering a summer program where we invite law students from different universities and law schools to work at the firm for the summer. This year, we have four interns who will be joining us. Again, our human resources are really our most important asset, so we've put a lot of emphasis on hiring and being pretty aggressive, as far as our recruiting process. We're constantly looking at federal and state court systems for potential recruits, as well as expanding our client base in the areas we focus on. To not branch out into other areas of practice is something we've consciously decided upon. We want to maintain our focus and expertise in the areas that we've developed. And while that may preclude us from getting into other areas that might expand our revenue a little bit, the goal is to stay top of mind for those clients in the construction and real estate business and continue strengthening ties there."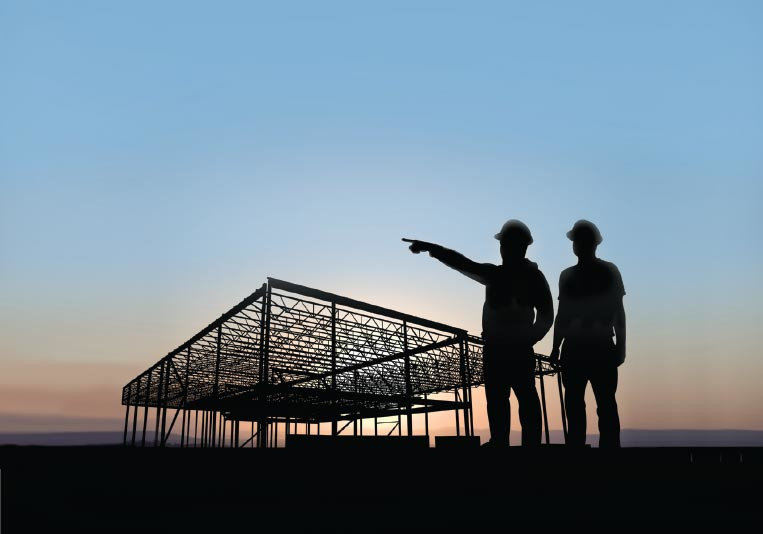 That level of expertise, in addition to the sheer volume of attorneys the firm has, really helps to differentiate them in the eyes of clients. "It does set us apart from other firms that might be a little more full-service, who spread themselves out amongst a larger number of practice areas," Love says. "By comparison, we're a very client-centric firm. We're really looking out for the client's best interests, advising them through litigation disputes and on how they can better run their businesses."
The 'secret sauce' is that the firm approaches both clients and problems with a mindset of tackling the issue in the most practical way, without necessarily resorting to litigation.
"Just because we're lawyers, doesn't mean we've got to handle things in court, in an arbitration, or through a contract negotiation," Lung emphasizes. "If we think that the problem can be solved by a political solution, an economic solution, or a social solution, we have resources in the firm that can make those connections. To say, 'This is one where we get a leader in the community to speak up and do something' or 'This is one we need to take down to grassroots level and get community support for.' A lot of other firms, because they're lawyers, they think of solutions in terms of the law first. At LRVW, we try to be as creative as possible. To find the quickest, most economic solutions for clients that don't always go the traditional route."
He concludes with a shout-out to construction industry members who've inspired him to show gratitude and give grace throughout the uncertainty of the pandemic. "The inordinate success we've had in the last three years has had so much to do with the construction industry," Lung says. "The fact that it was deemed an essential business for the state and for the country meant that our work didn't stop either. We're extremely grateful to the people in the industry – developers who kept their projects going, contractors who imposed safety conditions at their job sites to allow their workers to work. Everybody in the supply chain who kept things going to get those projects built. Without them, we wouldn't have had the booming years we've had. We're so thankful to everyone in the industry for allowing us to be part of that."
AT A GLANCE
Lung Rose Voss Wagnild
What: Hawaii's leading full-service real estate and construction law firm
Where: Honolulu, Hawaii
Website: www.legalhawaii.com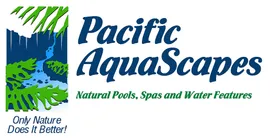 Pacific AquaScapes, Inc. – www.pacificaquagroup.com
Pacific AquaScapes® is a 42 year old Hawaii-based business that specializes in designing, building, maintaining and servicing pools, spas, waterfalls, streams, lakes, ponds and integrated aquatic systems. We are located in Kapolei on the island of Oahu and are 100% employee-owned. Our motto — "Only Nature Does It Better!"
Beachside Roofing, LLC – (808) 682-5803
ABOVE …AND BEYOND Serving Hawaii statewide for decades, Beachside Roofing is the largest roofing and waterproofing company with more installations than any other provider across the Islands. The team at Beachside are experts in high-rise and complex roofing projects. We believe no job is too difficult and servicing customers is what we do best. Fully licensed, bonded and insured – Beachside Roofing is an approved applicator for most major roofing and waterproofing systems.