Rayser Holdings
diversifying and embracing its employee-owner model
Providing a leading employee-owner model while branching out, Ryser Holdings maintains its business edge
Rayser Holdings is a unique and highly diversified company that is employee-owned as part of an employee stock ownership plan (ESOP). In 2019, the company sought to diversify in industries outside of healthcare, leading to three acquisitions that have created four brands for the Cedar Rapids, Iowa-based holding company.
Those brands include CarePro Health Services, KELTEK, Inc., Midwest Memorials,LLC, and J-TEC Associates. CarePro Health Services is a healthcare company that supplies and distributes home medical equipment and infusion therapies along with nursing services to their patients.  It is part of Rayser's healthcare business that remains after the company sold off another healthcare subsector a few years before the COVID pandemic began. CarePro Health Services is the largest brand in Rayser's portfolio, providing the most revenue and employing the highest number of employee owners.
KELTEK, Inc. was acquired as the first of three acquisitions since becoming a holding company and was selected to help diversify the company into other markets. KELTEK supplies, installs, and services vehicle up-fitting communications, IT  products  for public safety vehicles, most notably law enforcement. The types of products it outfits vehicles with include everything from dashboard cameras and gun holsters to lights, sirens, and cages. KELTEK creates customized internal wiring to connect these upfitted products for their clients. KELTEK also upfits vehicles used by fire and EMS departments, public works agencies, and more.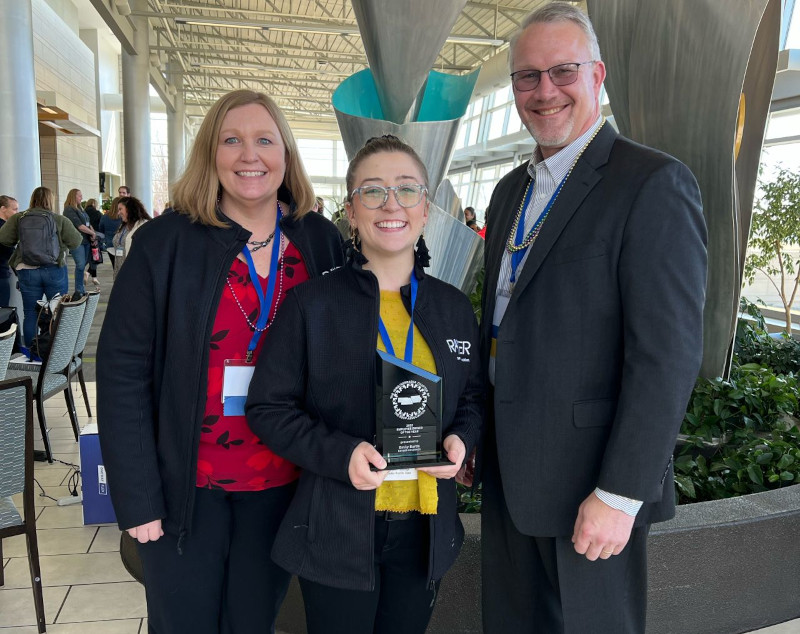 Midwest Memorials, LLC in Des Moines, Iowa ushered the Rayser family of employees into another new, but largely stable sector in providing families with high-quality memorials to honor their loved ones. The company does monument sandblasting, carving, etching, and repair services for individual customers. Midwest Memorials also offers memorial design, memorial setting, and cemetery installation once monuments are completed.
J-TEC Associates was purchased in 2020 as the experts in producing flow meters for internal combustion engines and wind sensors used by the US Military. J-TEC has established itself as a leader in the industry, with years of experience in testing and product development for multiple industries.
According to Rayser Holdings President and CEO Michelle Jensen, these three acquisitions were made to accommodate business changes that support the holding company's long-term growth, and efforts in providing employee-owners with wealth for their retirement as part of the ESOP charter. The pandemic, and more specifically the supply chain crisis that resulted in significant delays and huge shipping cost increases delayed the net positive financial impact of the acquisitions. This year is looking brighter as these shipping costs and supply chain challenges have stabilized.
"We felt it was important to seek acquisitions outside of healthcare, so we weren't so dependent on that one industry," Jensen says about the three acquisitions. "It was a great decision even if we feel a couple of years behind where we wanted to be because (of the pandemic)."
CFO Brent Bormann says that diversification is important and is pleased to report that Rayser is on track for at least five percent growth in 2023 and a profitable year. He is also convinced that the acquisition strategy and advancement into three new industries was the best long-term decision.
Technology keeps Rayser efficient
Rayser has always excelled at juggling, pivoting to new strategies when needed, and prioritizing what matters to its clients, says COO Angie Hoover. But today it is critical for the holding company to operate as efficiently as possible, especially during this time of inflation and higher expenses. In early 2020 Rayser installed a new ERP system that provided an invaluable line of sight across all business units.
Additionally, cross-company communications were needed to remove communication silos and help all parties stay in sync with corporate goals and standards. The new internal communication tool, Beekeeper, did just that.
Says Hoover, "It has allowed us to share information across companies including documents, work anniversaries and employee owner birthdays, training, surveys, and allows us to share in celebrating accomplishments.  . But more importantly, it has contributed in a positive way to a (more aligned) ownership culture." Beekeeper  has also assisted Rayser with staying in compliance with the various industries by providing automated reminders and guidance to meet industry demands and expectations.
The timing of the implementation, just before the unexpected COVID pandemic, was particularly critical because it helped Rayser and its employees transition to a remote working environment while giving employees a consistent communications tool to make sure work and a strong employee ownership culture continued. "In retrospect, we were lucky with the timing, as it put us in a stronger position to deal with (sudden workplace changes)," Hoover says.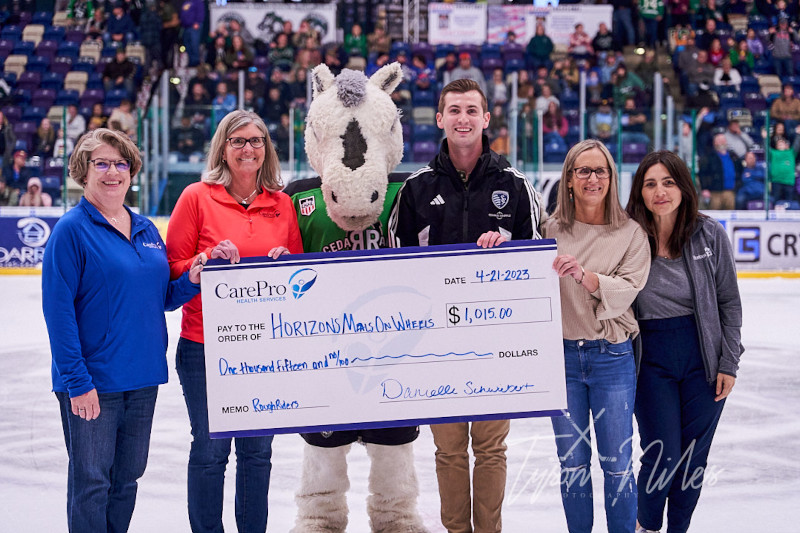 Building its reputation and culture as an ESOP
Given the company's status as an employee-owned organization, employee owners  are provided with transparent information on how Rayser is performing from a financial perspective. But there's more to building a strong ESOP culture than financial transparency. It is also important for employees to feel connected to leadership decisions, which is why Jensen, Bormann, and Hoover regularly spend time at the holding company's different locations, meeting with employees both formally and informally.
"We want to get everyone engaged in the ESOP model," Hoover says. "It is important they feel a part of the overall plan because we are making decisions in part to support employee wealth."
The message has not always been easily translated to employees, largely because each employee-owner is at a different point in their life. As Bormann says, the value of building wealth toward retirement may not matter as much to younger employees in their 20s as it does to one that is nearing retirement age. Regardless, leadership is intentional in its efforts to educate employees about the ESOP model and how they can maximize their long-term wealth.
There are several options when structuring the retirement portion of your ESOP, Rayser has strategically utilized a format that provides the employee with their funds upon retirement or separation from the company.  Longevity with the company can assist in providing an additional tool for retirement goals.
Fortunately, the proof of concept is clear to most employee-owners. "When you can show someone that they have a six-figure balance in their (ESOP account), you get a different level of attention from them," Bormann says.
In addition to the financial aspect, being part of an ESOP does increase employee engagement and loyalty. Many employees value the idea that as an owner, their voices are heard.
Says Hoover, "Because our employee-owners feel empowered they are more inclined to speak up about decisions or with their own ideas. We encourage that."
Meeting 2023 goals will help Rayser provide employees with added wealth
There's little doubt that the transparent sharing of financials in 2023 has been more enjoyable for Rayser  because of the positive trend, says Jensen. Without the need to put out as many "fires" this year, the leadership team will have more time to research and consider future acquisitions and potential new investments they feel will support higher margins.
"We're no longer in a holding pattern which is not where you want to be as a holding company," Jensen says. But rather than look for completely new markets to invest in, Rayser may search for verticals that are tightly related to the industries where it currently operates. By finding the right fit that is similar to one of its four brands, a transition or acquisition might require less money and training of existing employees before departmental profitability. Says Jensen, "We have a chance to really guide our path forward."
Rayser will do that with a workforce that is increasingly educated about the value of an ESOP and the opportunities it provides employee-owners. Even during some rocky times in 2021 and 2022, most Rayser employees remained with the company."We have a great culture here and I'm excited about the opportunities we have in the near and long term," Jensen says.
AT A GLANCE
Rayser Holdings
What: An employee-owned holdings company with expansion to emerging markets
Where: Cedar Rapids, Iowa
Website: https://www.rayserholdings.com/