Farmers & Merchants Bank
Where community matters
Business View interviews executives of Farmers & Merchants Bank, Ohio for our focus on U.S. Community Banks
In some quarters, the banking sector has acquired an unflattering reputation for being cold, overly corporate, and detached from the concerns of ordinary citizens. But that reputation is completely at odds with independent community institutions like Farmers & Merchants Bank – where they have always done things a little differently.
Based out of Miamisburg, Ohio, Farmers & Merchants Bank has been supporting local businesses since it opened its doors in 1923.The bank is neither family-owned nor dictated to by activist shareholders – it is owned by the community itself. With the mixed-ownership approach, no individual owns more than five percent. This has allowed the bank to remain focused on meeting the needs of the local area for almost a century.
Shon B. Myers, President and CEO at the bank, and Clint Morton, its Chief Lending Officer, helped lead the institution through the recent turmoil caused by the COVID-19 pandemic. Myers reports, "We remained open as much as possible throughout the pandemic. We did have a couple of short lobby shutdowns but the drive-through has always been open and most of our customers can be served through digital channels. Other than individuals with daily cash needs, we were easily able to meet demand via our drive-through services."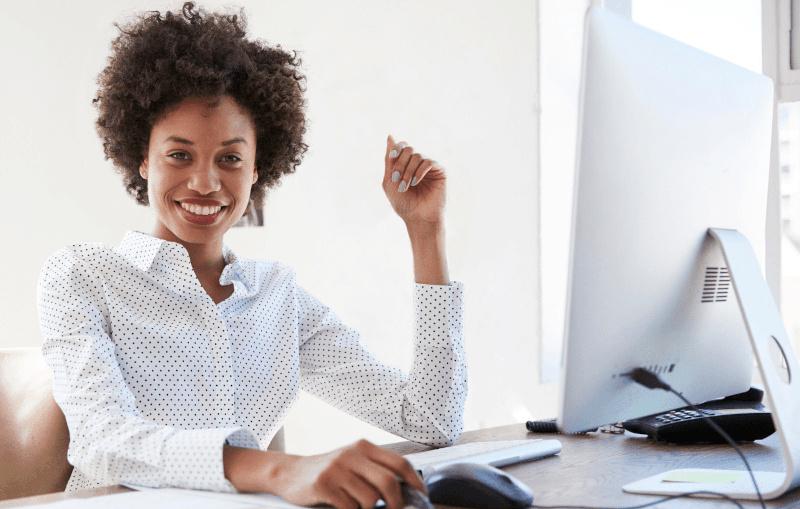 Managing the administration of the Paycheck Protection Program (PPP), an SBA-backed loan to help businesses keep their workforce employed during the COVID-19 crisis, was another challenge that the bank had to grapple with.
"PPP was a very important push for our bank – for our commercial lending team, in particular," says Morton. "Once the program started hitting the news, we began hearing from our business customers immediately. So we scrambled to learn the SBA system to get up to speed as quickly as we could. It rolled out very fast and we ended up helping 243 customers by providing $27 million in PPP loans in the first round alone." The average loan size provided by the bank in PPP round 2 was $20,000 or less. While the average commercial loan amount size during the pandemic was much more than $20,000. These funds proved essential for the survival of many smaller firms.
The sheer volume of loans was something that FM Bank had not previously experienced but their management team is proud of the way it was able to support new and existing customers, managing the liquidity and funding of the PPP program at such short notice.
"Not long after we had facilitated the release of PPP loans, we had to prepare ourselves to manage PPP forgiveness," Morton explains. "That started in the middle of August and then within 90 days or so, the SBA began the active approval process. So our customers were very happy with how quickly this was processed. And, of course, at the same time, we were also managing our usual, core business – whether it involved commercial real estate business, installment loans, or business lines of credit."
In terms of the types of company supported by FM Bank, a wide spectrum of industries is covered, from real estate firms to manufacturing and medical services. Ironically, despite its name, Farmers & Merchants Bank didn't actually facilitate a large number of 'ag loans' in the past, but about five or six years ago they hired their first ag lender and now have a decent amount of ag loans in their portfolio (5-6 percent) and that number is growing.
As well as supporting local businesses, FM Bank also takes great care to look after its own employees. "We've had many workers retire with over 40 years of service here," Myers notes. "We've got two right now that have been with us for 37 years and many more for over 20 years. We like to think of FM Bank as more of a family and we want to hire like-minded people that are looking to make a difference. That's the beauty of being a community bank, everybody can see their contribution and we know our customers so well."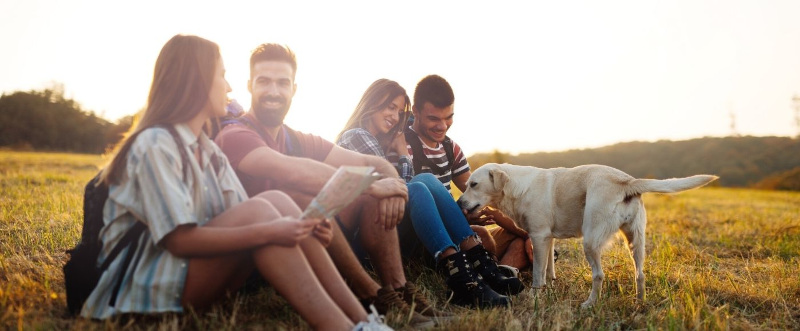 The importance of the customer-bank relationship remains vitally important at FM Bank, particularly with some customers continuing to prefer face-to-face interactions. "You definitely still have some people that come in every single day," Myers explains. "But one thing you learn quickly is that everybody has their own way of managing their money. Some are happy to use the app while others want to come in regularly for updates on their finances."
Ultimately, FM Bank is determined to offer its customers choice. The bank averages between 10 and 14 percent growth year-on-year, without having to build extra branches. For small business customers, the bank sets them up with an internal scanning station so they can deposit checks right from their desks. It's an approach that has allowed the bank to extend its reach beyond the main office, supporting customers without requiring them to ever walk into the bank in person.
However, just because some customers may not need face-to-face support, this doesn't mean that FM Bank neglects those that do. "One of the main issues our customers have been raising lately is regarding various government support programs," Myers says. "There are so many different loans, whether they are from the federal government, the SBA, state-level programs, and even some local county grants. It's our job to ensure our customers are aware of these and get the documentation together that they need. Compared to larger institutions, we offer as much support as our customers need."
"We meet on a regular basis to ensure our staff are up to date with new industry developments," Morton adds. "We communicate through in-person meetings, informal huddles, and, of course, email. Also, we all sit really near to our main office so that gives us the ability to just talk throughout the day as new developments emerge. We're a pretty close-knit group both relationally and in proximity."
As part of this tight-knit organization, FM Bank has four offices and is getting ready to open its fifth this fall. The bank is also planning several major upgrades involving its core software, its online banking services, and its debit card program. "We've always tried to stay at the forefront of new technologies," Myers comments. "We want to make sure we're always offering the best there is for our customers. We've also implemented a couple of smaller innovations recently. For example, we now issue our own debit cards right here in the branch. The first day that you open your account, you will walk out with your card. We think these kinds of differentiators are important."
Looking ahead to future developments, FM Bank is a firm believer in pursuing steady, sustainable growth. "We're currently growing at a strong pace, so we don't want to do anything overly dramatic to change our core model," says Myers. "But we're always looking for new technologies. I am personally involved with the Independent Community Bankers of America (ICBA) and we have something called the ThinkTECH accelerator where we review and help small businesses that are bringing new technology to banks. We want to work together with entrepreneurs to show them how they can apply their inventions to the banking sector."
Morton agrees, noting, "For the most part, we want to keep doing what we've been doing because it's produced great results. We want to continue achieving controlled growth while maintaining our high standards so that the customer service experience is exceptional. It's important that we maintain our excellent reputation and continue to be the go-to bank in this market when someone wants a smaller bank solution."
As Farmers & Merchants Bank looks ahead to its centenary celebrations, the message is clear: continue serving the local community, supporting businesses, and keeping an open mind for new opportunities. It's an approach that has worked well for almost one hundred years – and there's no reason for it to change now.
AT A GLANCE
Farmers & Merchants Bank
What: An independent community bank serving Ohio's Southwest Dayton area
Where: Miamisburg, Ohio
Website: www.bankwithfm.com
Titan Armored – titanarmored.us
At Titan Armored communication and reliability are the most critical factors in successful cash handling. Our employees have crystal clear procedures, in-house training on ATMs and are "first-line ready." We focus exclusively on the needs of financial institutions, and our simplified approach creates satisfied clients. Contact sales@titanarmored.us for more information.