Dover Federal Credit Union
Progressiveness in people
Business View interviews Chaz Rzewnicki, President & CEO of Dover Federal Credit Union, for our focus on Top U.S. Credit Unions
Dover Federal Credit Union is a progressive financial institution with a deep connection to the communities it serves. Chartered in 1958 by both civilian and Air Force workers at Dover Air Force Base, the plan was to create a member-owned banking option that would offer the best financial services to its members. Today, more than 60 years later, Dover Federal Credit Union operates eight branches throughout Delaware, serving over 40,000 members.
Through the years, Dover Federal has experienced ups and downs, with a recent shift in management resulting in positive changes throughout the institution. President /CEO Chaz Rzewnicki shares, "These changes positioned us to move forward into the future with confidence. Financially, 2021 was the most successful year in the history of the organization, and I would say that the keys to our success were progressiveness in people and progressiveness in technology."
With so much focus on positive change, the credit union was able to adapt during the pandemic, finding ways to meet the needs of employees and members, while still serving the community. "It has been mind blowing to see the changes that have taken place in the last year," says Cinnamon Elliott, Chief Talent Officer, "from our efforts with diversity, equity and inclusion to our ability to continue to work with the community through the pandemic in a safe way. Our ability to be flexible, and to change on demand is really impressive, and as an employee, it makes you really proud to work with the organization."
PPP loans were a major focus for the credit union, with loans totalling $35 million. Rzewnicki recounts, "That is not a huge amount for most financial institutions, but most of ours were smaller – we had some that were about $1,000. So, it takes a lot for those to add up. One of the cool parts about our statistics is that over 50% of our PPP loans went to women and minorities, which are statistics that you just don't see out there." Members were also given the option to skip loan payments during this uncertain time. "We did probably another $25 million in skipped loan payments, some of them for three or six months at a time to help individuals get over those humps," he adds.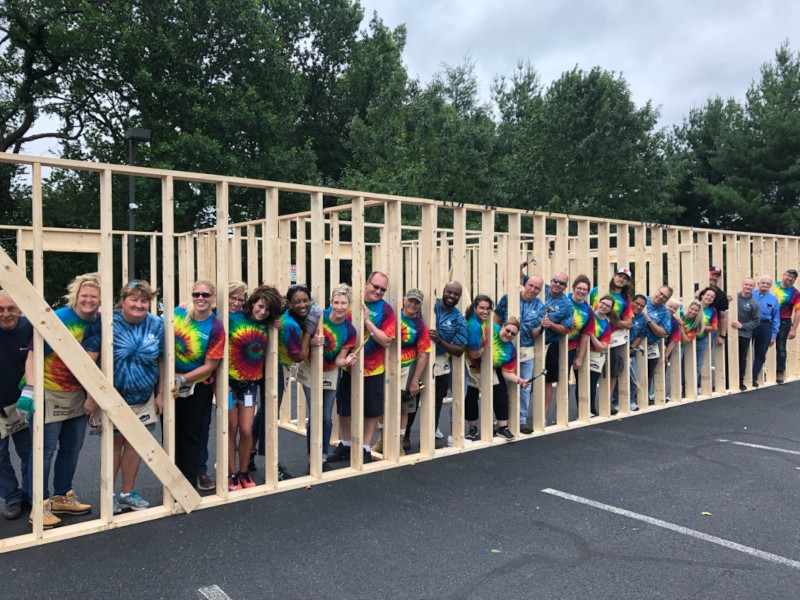 Adapting was part of the job for the credit union's 150 employees, with staff taking on different roles during the pandemic. Elliott reports that this created new opportunities for employees, noting "We definitely were flexible in our skill set. We had our frontline staff that was working in the back office, which actually led to promotion opportunities once we went back to business as usual, because they were able to cross train and learn new aspects of the credit union industry. It really was positive for our staff."
In order to keep everyone aware of what was happening, Dover Federal had weekly meetings to inform all levels of management of internal and industry wide changes. This weekly communication was valuable for the team, as Rzewnicki shares, "We were on a call every Monday, just because things were evolving so quickly. We wanted to make sure we were on the same page. That definitely helped to keep the lines of communication open, and anybody could talk about anything they wanted to on those calls. It allowed us, as a team, to really work through any issues."
Tyler Kuhn, VP of Marketing & Digital Experience, describes how the credit union was able to rely on new and existing technology during the pandemic, explaining that much of the technology needed was already in place when COVID hit. He acknowledges, "We were in the process of evaluating a video banking provider, we were in the process of evaluating a new payment system, and we were in the process of evaluating some automated marketing solutions. I would say we were already moving toward being a COVID friendly business, what COVID just sped everything up."
Implementing tools such as video banking allowed customers to have face-to-face interactions, and offered an alternative to banking by phone. Call center technology company Glia provided a way for Dover Federal to efficiently manage phone chat and video queues, while digital payment provider Repay made it easy for customers to make their loan payments. Salesforce Marketing Cloud, an automated marketing system, served as a way for the credit union to reach customers. "That really allowed us to reach members in a different way," says Rzewnicki. "They weren't coming into our branches anymore, so we needed to do something different."
Kuhn adds, "Overall, these technologies put us in the right place to deal with things that were out of our control, like the US Postal Service, not delivering things timely. It allowed us to be self-sufficient, and it allowed our members to be self-sufficient as well." Dover Federal has also partnered with Glia , a contact center solution company, that has helped to shape how the credit union handles digital engagements, which was especially helpful during the pandemic.
In 2021, Dover Federal created a holiday called Community Impact Day. In place of Columbus Day, all employees of the credit union volunteer at a selected charity on that day. Elliott shares, "Community Impact Day really birthed out of our diversity, equity and inclusion committee that we have internally. It really came from the voice of our staff, from the bottom up. We picked a homeless shelter within Delaware, and we went out there and gave hope to the individuals that were living in this shelter. Our staff felt the value of the give back. It wasn't a day that was taken away from them, but really putting value into what the credit union is all about. People helping people."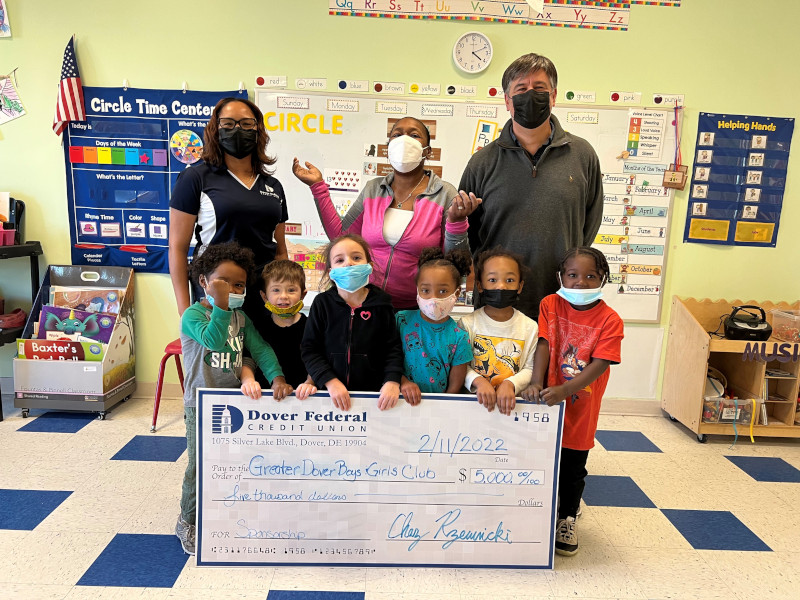 In partnership with Humanidei, a company that works with credit unions to maximize the potential of their employees, Dover Federal continues to find ways to create a workplace that inspires team members to use their unique talents to make an impact.
Financial literacy is another way that Dover Federal has traditionally invested in the community, working with local schools, the Boys and Girls Club and other organizations to provide  impactful education. Although COVID has made it more difficult to do this important work, it has been ongoing through the pandemic.
"We've been doing a lot of the financial literacy virtually, so, that was a big pivot," says Kuhn. "We have a standing relationship with five school districts, and we have different curriculum depending on the age. We have over 500 workplace partners, where we also teach financial literacy. We are one of the first people to talk to the airmen when they get to Dover Air Force Base, to chat about credit, and the impact that it can have both positively and negatively. We will teach wherever we can. During COVID we did a few presentations, where we would go on site in  at-risk neighborhoods and do it out of the back of one of our vehicles. We do not turn down many opportunities. We feel very strongly about financial literacy and education and how that can lead to a better life, financially."
Dover Federal Credit Union continues to attract new members, relying on word of mouth as one of its most beneficial acquisition tools. "If we can provide you with a legendary experience, we believe that's an experience that you're going to talk about," says Kuhn. "If we treat you right, and you tell your friend or your family member, we truly believe that we can capitalize on your business as well."
On the digital side, the Google Ad network has proven to be a useful way of determining the interests of potential customers. Interaction Studio, a tool provided through Salesforce Marketing Cloud, allows Dover Federal to identify visitors who visit the credit union's website, and follow up with them after. According to Kuhn, "Like most institutions, we were seeing a lot of people coming to our site, then leaving and we would never see them again. We wanted to make sure that we could identify them, follow them using first-party cookies, and serve them – to bring them back, but also to create value." An indirect lending program also provides an opportunity to bring approximately 200 new members monthly to the credit union.
As Dover Federal Credit Union continues to redefine their branding and vision, they are also planning for future growth, working with Bancography to determine where that growth will be focused. Looking at the next five years, Rzewnicki shares, "We really want to give back and we really want to help people. When they are financially sound, people are in a much better place all around. We really believe that our purpose is to give people the tools that they need to be financially successful, which hopefully then improves society."
AT A GLANCE
Dover Federal Credit Union
WHAT: Federally chartered credit union
WHERE: Headquartered in Dover, Delaware
WEBSITE: www.doverfcu.com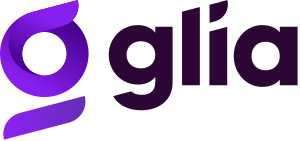 Glia – https://www.glia.com
Glia's mission is to help businesses reinvent how they support customers in a digital world.
Customers should be able to engage with a brand from where they're most comfortable and move seamlessly to other modes of communication as needed. Brands should be able to see the customer's screen to instantly understand the customers' point of view, and be their co-pilot to a satisfying experience.
Glia's Digital Customer Service solution brings the in-person experience to all customer interactions – whether they start online or on the phone.
We're an extraordinarily collaborative team and view interdepartmental teamwork as our core competitive advantage. Every win is a team win. You'll never hear "that's not my job."
We're natural mentors and enthusiastic coaches. We're happy to teach and eager to tap into our team members' unique perspectives. With team members from 18+ countries and multiple fields of study, we create space regularly to collaborate and learn from each other both personally and professionally.
We encourage everyone to speak up and be heard. We respect each other, listen attentively and love convincing each other to change our minds. We challenge each other because we believe that open debate is the way for finding the best solution. We're not afraid to disagree, but once a decision is made, we commit to it wholly.
To learn more, visit https://www.glia.com/