Wallkill Valley Federal Loans and Savings
A Century of Personalized Community-based Finance
With financing options that are flexible and work, Wallkill Valley Federal Loans and Savings makes a difference for its valued customers
Community banking paints a vivid image of close-knit towns and cities where financial establishments forge intimate bonds with their clientele. Amidst the bustling crowd of big banking corporations, these community-focused institutions strive to offer personalized service and a genuine connection, often putting them a cut above their seemingly more powerful counterparts. This is the story of Wallkill Valley Federal Savings & Loan, a bank that exemplifies this ethos to its core.
From its humble beginnings in 1913, Wallkill Valley has become the quintessential community bank, a trusted partner in its local communities' financial journeys of individuals, families, and businesses. Its distinct structure as a mutual savings and loan bank – where the depositors rather than shareholders own it – gives it the unique edge of focusing solely on its customers, the community, and employees.
Wallkill Valley's President and Chief Executive Officer, Mike Horodyski, shared, "We have no other priorities other than making sure we take care of our customers, community, and employees." As Horodyski sees it, the beauty of community banking lies not just in offering all the products and features of the big banks but in having personal conversations with customers.
Although Wallkill Valley may not boast the extensive product list of its larger counterparts, it offers an understanding of its customers' needs, fitting them with the services that best match their individual financial aspirations. This deviates from the 'one size fits all' approach adopted by many large-scale banks, pivoting towards understanding the customers' goals and providing bespoke solutions to help them reach these targets.
Horodyski emphasized, "We want to understand what the goals of our customers are and find solutions to help them reach their goals."
Regarding lending, Wallkill Valley takes a more holistic and personalized approach. Instead of following a strict formulaic process, the bank looks at the entire profile of a customer, from employment to credit history, considering any anomalies that may appear. This ability to look past specific numbers or ratios that could hinder loan approval in larger national banks sets Wallkill Valley apart.
For over a century, Wallkill Valley has stood tall, supported its community, and put customers first. It remains a shining example of how understanding and serving customers' individual needs can create a solid foundation for success in community banking.
Navigating Homeownership Amid Housing Challenges: Wallkill Valley's Thoughtful Approach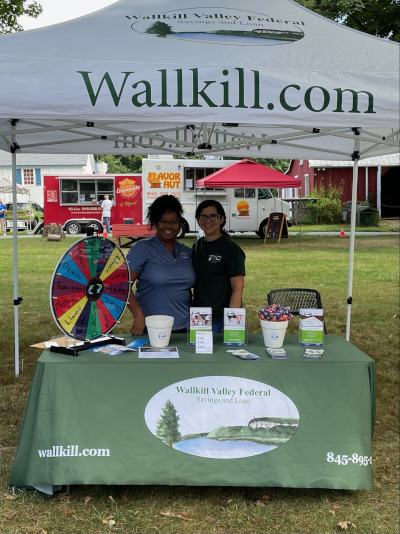 In the face of a persistent housing and affordability crunch, Wallkill Valley Federal Savings & Loan responds with a unique blend of empathy, attention to detail, and customer-specific strategies. The bank diligently avoids the common trap of over-leveraging, which could put homeowners in a precarious financial situation.
Horodyski states, "We never want to put people into homes where there's a feeling that they won't be able to satisfy the debt or that they will have too much of a house or payment to manage the rest of their financial life effectively." To prevent this, the bank puts a premium on understanding customers' financial conditions, including their income, expected income, and length of employment.
Wallkill Valley offers several first-time homebuyer programs through the Federal Home Loan Bank and Freddie Mac to facilitate homeownership for those taking their first steps into the housing market. Nevertheless, the bank recognizes that the challenges facing low-to-moderate-income borrowers in their community are considerable, with home ownership and even rental increasingly difficult.
But where some might see a brick wall, Wallkill Valley sees a pathway to readiness. The bank's strength lies in building relationships and keeping the lines of communication open. By doing so, it is positioned to guide customers on their journey to homeownership, helping them navigate their way around financial hurdles and credit issues.
"Our 'no' is usually followed up with a 'well, this is how we can get to yes,'" says Horodyski. Unlike other lenders who might swiftly move on to the next file after a rejection, Wallkill Valley stands by its customers, providing them with benchmarks and strategies to help them reach the goal of homeownership.
At its core, Wallkill Valley's profoundly ingrained philosophy of caring about people over transactions reflects its ethos as a true community bank. The bank's priority is ensuring customers are positioned for successful homeownership. "We care about the people. We don't like to take homes back. We don't like having to make collection phone calls. So, we try to make sure that everybody we deal with is best positioned to be successful in homeownership," Horodyski says.
Forging Authentic Community Connections: The Relationship Business of Wallkill Valley
For Wallkill Valley, banking is about far more than transactions and balance sheets – it's about fostering genuine relationships with its community. This approach is paramount in community banking and has proven to be a valuable asset, particularly during uncertain times in the banking sector.
Horodyski stresses, "Certainly, for us at the community bank level, it's all about relationships." This emphasis on personal connections enabled Wallkill Valley to navigate a recent banking crisis effectively. Customers had direct access to senior management, including Horodyski, to address their concerns and find ways to mitigate them, thus reinforcing the bank's reliability and commitment to its community.
But the bank's involvement doesn't stop at financial services; giving back to the community forms an integral part of its culture. Horodyski, his board, and his employees are encouraged to contribute to their community actively.
Many Wallkill Valley employees are involved in local not-for-profit organizations. Horodyski leads by example, serving as the board of Trustee chair at a local college and working with an organization providing group homes and programming for mentally disabled individuals.
"These actions aren't directly banking related, but they show we care about our community," Horodyski said.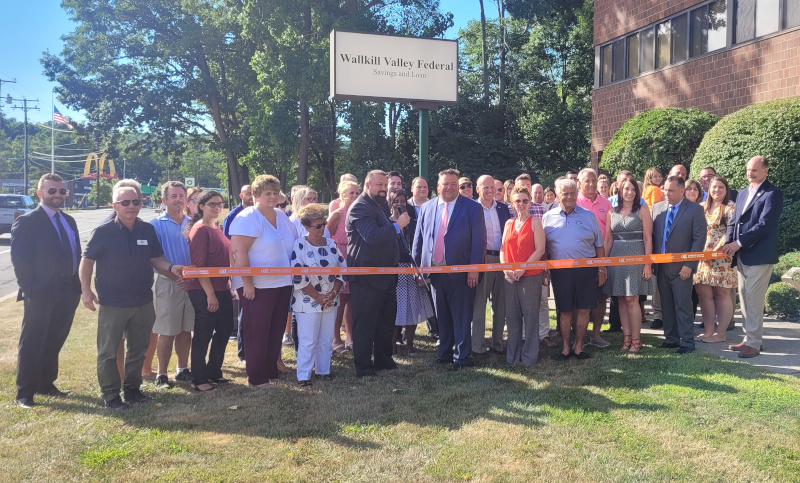 Branch Expansion and Employee Culture: Navigating Growth in Community Banking
In a time when most banks were flush with deposits, Wallkill Valley Federal Savings & Loan pursued a counterintuitive strategy — it chose to expand. In December 2021, it acquired a branch in Newburgh, an area it had long aspired to serve. This acquisition demonstrated Wallkill Valley's commitment to a long-term view rather than seeking quarter-to-quarter profits. Horodyski explains, "We look at the long game with our planning."
Wallkill Valley has since been working tirelessly to support its new clientele. "We've been restructuring some loans, providing additional credit, and offering better rates on their checking accounts," notes Horodyski. The acquisition has been particularly beneficial recently, as many community banks have seen deposit attrition. "Having an additional place to generate deposits and grow relationships like Newburgh was a real boon for us," he adds.
Equally crucial to Wallkill Valley's strategy is its approach to staffing. When Horodyski joined the bank in 2009, it had just 11 employees. Since then, the bank has grown to nine locations with 74 employees, and the company's culture has evolved to match.
At Wallkill Valley, the emphasis is on treating others as you would like to be treated. This principle guides how the staff treats each other and, by extension, how they engage with their customers. Horodyski believes this model reduces the intimidation factor associated with banking for those less familiar with financial language or systems.
By creating a culture that values respect, inclusivity, and approachability, Wallkill Valley demonstrates its commitment to serving its community effectively.
The Role of Interest Rates in Community Banking
Horodyski addresses the challenging balancing act that community banks, like Wallkill Valley, must strike when navigating interest rates. The low-interest environment that prevailed over a decade left savers wanting while borrowers enjoyed enticing rates. As the economic landscape shifts, savers are finally reaping some rewards.
"For a long time, the market did not reward savers," Horodyski observes. "Now the savers are being rewarded while loan borrowers are experiencing a shift." When it comes to loans, his mantra for clients is to "marry your house, but only date the rate," suggesting that rates will fluctuate over time and that affordability, despite higher rates, should be the focus. "None of this lasts forever," he affirms.
Rather than focusing on rate marketing, Wallkill Valley emphasizes relationship-building and high-caliber service. "Rates are easy to be shopped," Horodyski notes, emphasizing interest rates' volatility and cyclical nature. He argues that the real differentiator for their institution is the level of connection and loyalty they foster with their customers.
Preparing for the Future: A Cautious Approach
As the next year looms, the financial landscape remains riddled with uncertainties. Horodyski reveals that Wallkill Valley is gearing up for this period with an approach ruled by cautiousness. With discussions underway with branch managers and loan officers, the community bank is preparing for the potential financial changes that may arise.
"A lot is unknown currently," Horodyski shares, stressing the significance of cautiousness. While the institution typically operates under the mission of growing assets and forging new relationships, the emphasis for the next six to twelve months is to ensure the well-being of existing customers and manage potential credit crises.
"I think credit is also a bit cyclical," the CEO speculates, expressing his anticipation of pressure on loan portfolios as interest rates stay higher for longer. "Making sure we take care of the customers that we have, understand where their hot button topics are going to be, their ability to deal with higher rates if there's a need for a refinance – that's crucial."
The approach for the immediate future seems clear: cautious expansion and meticulous customer care. While the bank continues to welcome new customers, it plans to do so prudently, ensuring that new entrants fit into the bank's strategy in what might be a period of tight credit.
"We want to be there for everybody, but we're not going to be out there gun-slinging," Horodyski affirms. The community bank remains committed to its customers and its role in the local financial landscape. Still, it plans to navigate the potentially choppy waters of the upcoming year with vigilance and care.
AT A GLANCE
Wallkill Valley Federal Loans and Savings
What: A community bank with deep roots in the community
Where: Wallkill, New York
Website: https://www.wallkill.com/

COCC – www.cocc.com
COCC, a recognized leader in delivering innovative, comprehensive financial technology with advanced core and digital banking solutions combines intuitive user experiences and APIs to streamline integrations. COCC has been client-owned for over 55 years, acting as a partner to clients with an unmatched focus on service to help community banks and credit unions meet their unique and ever- changing needs. To learn more, visit cocc.com.
PW Campbell – www.pwcampbell.com
PWCampbell is regarded as the best design-build firm for financial institutions with the highest reputation for quality and personalized service. As true experts, they specialize in providing a comprehensive end-to-end experience which includes strategic facility planning, demographic research, branded environments, interior design, furniture coordination, and architectural and construction services, and a multi-award-winning Technology Solutions division; all under one roof, on time and within budget.
Their extensive history has enabled them to form longstanding successful partnerships with many financial institutions – just like their partnership with Wallkill Valley Federal Savings & Loan.