Los Angeles Memorial Coliseum
Celebrating 100 Years of Success and Nostalgia
Taking center state for a century, Los Angeles Memorial Coliseum remains the pride of the city
Opening its doors in June of 1923, the Los Angeles Memorial Coliseum has been the site of some of history's major moments, creating a lifetime of treasured memories in the hearts of those who have walked through its doors, and connecting generations.
Built as a memorial to Los Angeles veterans who served during WW1, the Coliseum has hosted a century of spectacular sporting events, including the 10th and 23rd Summer Olympics, 3 NFL championships, 2 super bowls, the 1959 world series, and has been the stage for 5 U.S. Presidents, and many dignitaries, and performers, from Martin Luther King Jr. to the Grateful Dead.
The venue also played a role in the rise of college football in the 1930s and 40s, with crowds of spectators gathering to watch the semi-annual games. Known as "The Greatest Stadium in the World," the coliseum was designated as a National and California Historic Landmark in 1984 and continues to bring world-class and iconic events to the city of Los Angeles to this day.
As the L.A. Memorial Coliseum approaches its hundredth birthday celebrations, General Manage Joe Furin, acknowledges, "This is as much a bridge towards the next century as anything, and so our celebration, while it is a nod to an incredible legacy, it does set the tone for the future as well. The 2028 Olympics are just around the corner, and that's just one of many events that the Coliseum hopes to participate in. Our celebration has been designed more to bridge the gap between two centuries of operation, instead of just a celebration of the past."
He continues, "Los Angeles is fortunate to be one of the greatest sports towns in the nation. So, when you talk about Super Bowls and national championships and local teams performing at a high level, the Coliseum is right in the mix of that discussion. When you talk about the community, if you're looking for that gathering place, that common thread between generations, the Coliseum can weave itself into that discussion very seamlessly, as the center of where this stuff happened. That is what makes the Coliseum so special. That legacy and that connection to the community."
A $300 million renovation was completed on the stadium in 2019, introducing technology that Kevin Daly, Assistant GM, says might be unexpected in a 100-year-old building, along with enhancements like 9,600 square feet of handrails, and new seating. Technology upgrades included public Wi-Fi and a distributed antenna system. "That system is 5G capable, it's a pervasive wireless system with over 850 APs in the seating bowl and 1,400 access points in the venue. Each of those access points is capable of 200 users," Daly explains, adding that AT&T and Verizon are two partners on this project.
As for other improvements, he adds, "We've introduced new building management systems with Honeywell and Siemens, updating how we manage our lighting, and how we manage our HVAC systems. We've introduced two new high-definition video boards, and a multimillion-dollar video control room, which gives us the capability to do replays and sponsor advertising within the video. It's what you'd expect, but it's big for us, and it's big for a venue like this."
The Coliseum was also furnished with an integrated T.V. system, with over 650 displays, which allow for direct channels, or house-fed gameday content, with customized sponsorship. Many of the audio-visual components of this renovation were implemented by Van Wagner, Big Screen Networks, and Daktronics. "All of that was in the process right before the pandemic, and now we're finally getting a chance to show it off and what those capabilities are," Daly says.
Of course, COVID did bring disruption for the facility, impacting operations, and staff, as well as bringing the whole industry to a standstill. Versatility was key, but there were still challenges, as Daly relays, "As the county started releasing guidelines, we kind of looked at ourselves and realized, we are an outdoor museum, we've had car shows here, we are a recreational facility, we can host this massive yoga, outdoor walking, stair climbing events, A lot of the guidelines came out, and it was hard to just pigeon us as a gigantic sports facility." Unfortunately, the county didn't agree with this, and it was a long process to get the venue operational again. "But we came through that, "he asserts.
"It was constant communication, constant analysis of how to meet those guidelines and to educate our staff and educate fans. Looking back on it, it was a lot, but we got through it." He shares that one positive was the network of other L.A. venue professionals, who all came together via Zoom to create the L.A. Venue Task Force. "We got the chance to talk with everyone about that, Dodger Stadium, Rose Bowl, Sofi. As we've gotten busier, that's been harder to keep together. But through that year and a half, we met every week, we got on the phone and talked to everyone, and we built those relationships. And that was great."
Moving forward from COVID, the L.A. Memorial Coliseum is better than ever, with fans coming out in droves to attend events, and organizers booking to meet this need. "When the green light was given, there was a rush to get back to business,"
Furin recounts. "At first, we were discussing whether this was just a COVID bump or the new norm. Now, eight months into it, I think we're leaning a little bit toward it being the new norm. There is a lot of business out there, and a lot of organizers that want to host events, large, small, non-profit, for profit, whatever it may be." Some of the changes brought forward during the pandemic have continued, such as cashless transactions throughout the facility.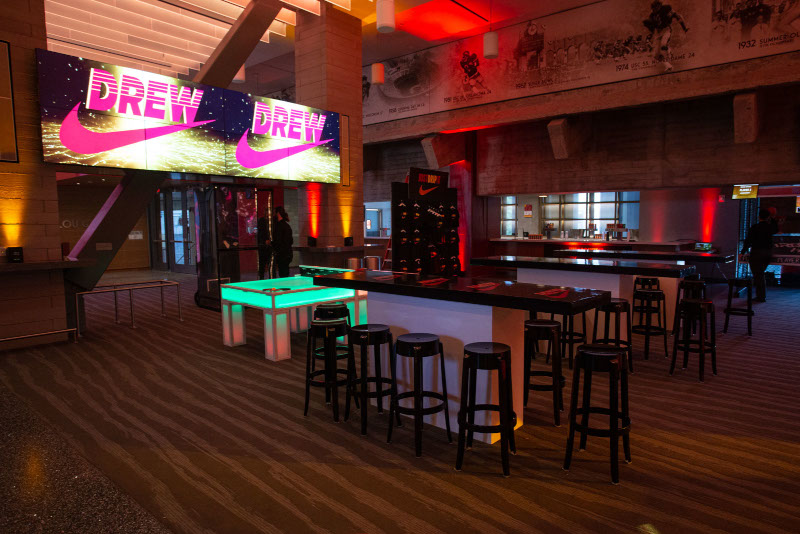 "We are 100% cashless," reports Daly. "We were able to actually implement that in a way that any other time may have caused a lot of pushbacks from the consumer. But we didn't really experience a backlash to that, and we don't have problems." The Coliseum has also introduced some AI technology on its website, providing chat features for questions and information. Mobile ordering was also tested out with much success, but Daly admits this may not work as well now that the venue is up to pre-pandemic numbers. He says, "We had a good experience with it when there were small, limited crowds. It's hard to implement with larger crowds when there's that rush of orders, and everyone wants to order all at once. That's become a problem, making it too easy to order. We want our speed of service, that's a key feature."
Sustainability initiatives have been another area of focus for the Los Angeles Memorial Coliseum, with an effort to maintain zero waste and a 90% diversion rate.
"We've been able to achieve that, going back almost to 2015," relays Daly. "Just in this last football season, we were able to achieve almost 92% diversion rate. 71 tonnes of waste were hauled and 66 tons of that were diverted into recycled or composted material." The elimination of single-use plastics within the venue has been another successful endeavor, and Furin points out that all of these efforts were more challenging due to the age and structure of the building.
"We are extremely proud of it. It's been a huge team effort since 2015 to get to a point that now is somewhat easy for us because we do it at every event. It's now part of our culture. And we're much more efficient at achieving it than we were in the early days."
Moving into the next 100 years, Furin suggests there are big things on the horizon for the stadium. He says, "The USC is leaving the PAC 12 and going to join the big 10 conferences, and while it's sad in one sense for traditionalists, and what has been historic rivalries for the past century, this opens it up to all the big 10 schools and a new fan base. There will be new eyeballs coming to the Coliseum, coming to football games in person."
In 2026 the Soccer World Cup will be a trilateral event, taking place in Canada, Mexico, and the United State, and Furin anticipates that the Coliseum will be host to that, along with the 2028 Summer Olympics. The future will also include events like the Hard Summer Music Festival, NASCAR racing, and a new event that merges Supercross and Motocross, known as the Super Motocross Championship.
In conclusion, he portrays, "In between all of that we have anniversary celebrations. There are a lot of big bright opportunities in the near future for this building. With the renovation and all the technological advancements, it's put us on the map to explore a wide variety of business opportunities, large and small, private, and ticketed. The way we look at it, there are a lot of non-traditional possibilities out there."
AT A GLANCE
Los Angeles Memorial Coliseum
What: A historic stadium and L.A. landmark
Where: Los Angeles, California
Website: www.lacoliseum.com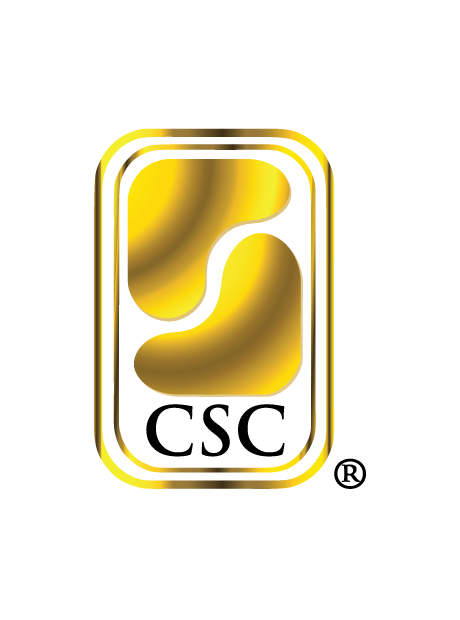 Contemporary Services Corporation – www.csc-usa.com
Congratulations to The Los Angeles Memorial Coliseum on reaching 100 years of operation.
As we celebrate the 100th anniversary of the historic LA Coliseum, Contemporary Services Corporation would like to extend our warmest congratulations to this iconic venue. For a century, the Coliseum has been an integral part of the Los Angeles community, hosting numerous memorable events and leaving an indelible mark on the city's cultural landscape.
As the business partner and premier provider of crowd management and security services, we have had the privilege of supplying our dedicated and well-trained staff to ensure the safety and enjoyment of all guests. We have witnessed firsthand the Coliseum's commitment to excellence and the tireless efforts of its team to maintain its position as one of the premier sports and entertainment venues in the world.
From hosting the 1932 and 1984 Olympic Games to countless concerts and sporting events, the LA Coliseum has stood the test of time and continues to inspire awe and wonder in all who visit. We are honored to be a part of its rich history and look forward to many more years of partnership in providing unparalleled guest experiences.
K2 Solutions, Inc. – www.k2si.com
Providing high-level and specialized security services utilizing highly-trained Person-Borne Explosive Detection Canines is all in a day's work for industry leader, K2 Solutions. As a Service-Disabled Veteran-Owned Small Business (SDVOSB) founded by Special Forces and counterterrorism professionals, K2 has cemented its position as a leading national security expert born out of the specialized experience, proven expertise, and years of hands-on, real-world experience supporting our military in the most perilous of situations.
K2 rises above its competitors by meeting the rigorous certification requirements issued by the International Police Work Dog Association (IPWDA), and through compliance with K2's three Department of Homeland Security (DHS) SAFETY Act Designations.
K2 puts its canine explosive detection expertise to work with high-profile clients nationwide, including all Major Professional Sports Leagues, high-profile companies, and the aviation industry, where K2 provides certified cargo screening under the Transportation Security Administration (TSA) Certified Cargo Security Program Canine (CCSP-K9).
With its Person-Borne Explosive Detection Canines utilized across multiple arenas, stadiums, amphitheaters, theme parks and gatherings throughout the nation, K2 values its partners which include the venerable LA Memorial Coliseum. This notable client has relied on the top-tier canine explosive detection services offered by K2 for four years and enjoys the relationship and trust that they have built with the company. They even gift an occasional toy or healthy snack to their four-legged friends.
All K2 canines are trained to detect not only explosives, but also firearms and ammunition through the recognition of smokeless powders and black powder. Person-Borne Explosive Detection Canines are able to detect the presence of explosives that may be on a person moving through a crowd by detecting and following a scent trail in the air.
With proven expertise, highly-experienced staff, and security personnel, K2 continues to provide critically important explosive detection canine services focused on customer service, with a wag and a smile.
BMO Stadium – www.bmostadium.com
The 2022 MLS Cup Champion and two-time Supporters Shield Winners, Los Angeles Football Club is dedicated to an unrivaled experience that represents the diversity of the city. BMO Stadium is the premier outdoor arena destination for iconic concerts and events in L.A…LAFC & BMO Stadium – The Place To Be.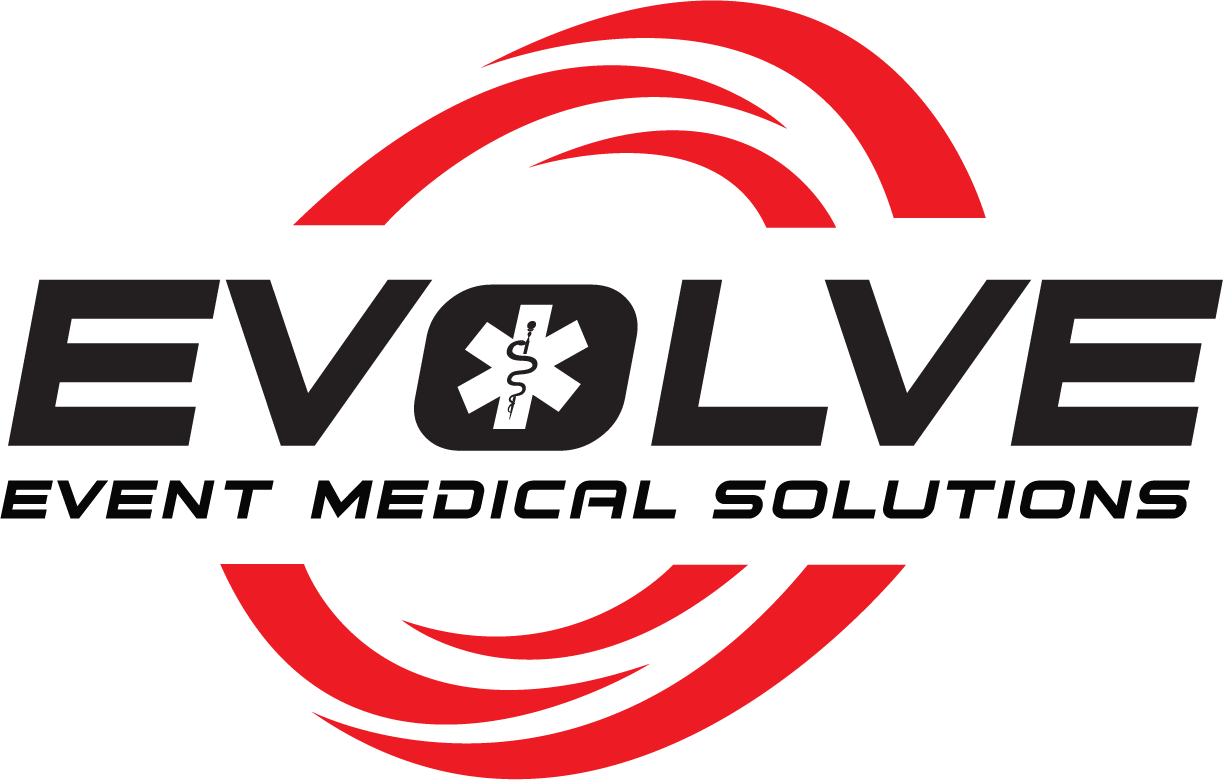 Evolve Event Medical Solutions – www.evolveems.com
Emergency-1 Response, Inc | Evolve EMS just celebrated it's 20th year in operation with the goal of mitigating risk and providing exceptional, non-judgmental on-site emergency medical services to concerts, conventions, festivals, fairs and production shoots all over Southern California. We are a family of emergency medicine physicians, nurses, paramedics, EMTs and support staff that are proud to service over 4,000 different events a year.
A+ Traffic Management Inc. – mayra@aaatm.net
A+ Traffic Management, Inc specializes in traffic control plans for events including award shows, marathons, festivals, etc. Our services range from street closures to equipment rentals, such as changeable message boards, bike barricades, delineators, Cones, etc. We coordinate along with the client and the city the event is being held in to provide the best plans for the attendees as well as for the residents in the community