The League of Agricultural and Equine Centers
On a solid footing
Business View Magazine profiles The League of Agricultural and Equine Centers for our focus on Revival of the North American Events & Hospitality Sectors
The League of Agricultural and Equine Centers is a professional, membership-based association providing valuable support, continuing education, and industry networking to those operating agricultural and multi-purpose facilities across the United States and Canada. An incomparable resource, it assists managers and their supporting staff to explore and tailor best practices and protocols in areas such as long and short-term financing, community and economic impact, sales and marketing, annual and discretionary budgeting, human resources, and energy conservation… just to name a few.
First conceptualized by a newly appointed agricultural facility director in Hall County, Georgia, the League was born of a desire to meet other executives in the business and to confer about shared challenges such as facility design, management strategies, and operating procedures. In winter 1996, the first meeting of minds took place as three directors representing three facilities came together for discussions. The resulting enthusiasm for gathering with this purpose was so great that a second meeting followed in 1997, and by 2003, the regularized meetings that began with just a trio of directors grew into the incorporated League itself – with the formal mission to support and promote management personnel and their operational practices at Agricultural and Equine Centers throughout the Nation. Today, the League welcomes over 130 annual members and continues to grow in both size and scope.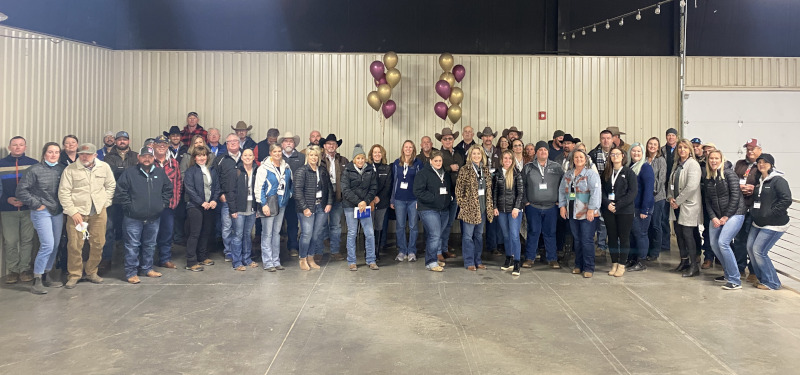 Those early, once intimate meetings evolved into an annual LAEC Symposium beginning in 2003.  The adopted Symposium format features a panel of diverse experts who share with attendees fresh, innovative concepts in facility management as well as continuing education and networking opportunities for facility directors and their staff alike. Additionally, the Symposium is held in coordination with hosting member-facilities, providing attendees the exceptional occasion to tour other active centers and to see, hear, and learn how they are planned, built, and managed.
Perhaps the most popular education opportunity known throughout the industry is the League's Footing Academy in which facility managers and their operators become proficient in all aspects of arena footing. This important program has been expanded in recent years to include an Advanced Footing Academy that culminates in a footing maintenance practicum and exam.
Another of the League's highly esteemed continuing education offerings is its certification program. Working in association with Middle Tennessee State University, the League developed the Certified Manager of Equine Centers (CMEC) program. Members satisfy curriculum requirements through education credits, Footing Academy attendance, essay composition on an industry topic, and an oral interview. To date, the League has certified 30 managers with five currently progressing toward program completion.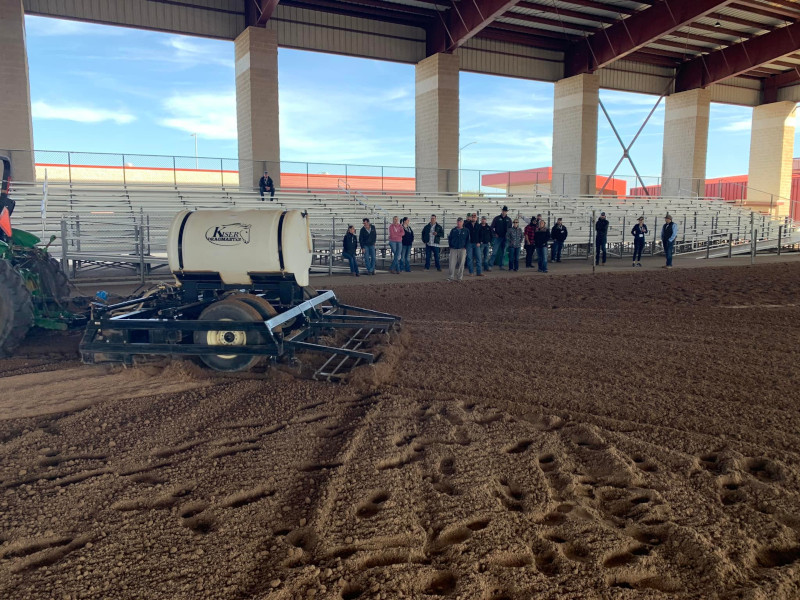 In 2022, the League continues to be directed by a 10-member volunteer Board supported by one Executive Administrator, and its key responsibilities and mission remain serving its members and associations by sharing knowledge and experience, providing beneficial services and resources, setting industry standards, and creating awareness and appreciation of the ag and equine business realm while also representing its best interests in all areas.
Facing the universal challenges of the COVID Pandemic with solidarity and austerity, the League's directors and associates have displayed true grit and determination as all remain confidently committed to their mission that advances the success of ag and equine professionals. The depth of their resilience and the height of their passion in these last few years has been tested and confirmed.
The future of the industry is promising with seemingly limitless potential still to be tapped, and the League is both grateful for and dedicated to the pursuit of that potential already peeking out through the rising number of annual events, the increasing size of exhibitor and spectator attendance, and the continued lifting of governmental mandates and restrictions. The League holds great optimism that the need for its services will grow in like proportion and the accomplishments to be attained remain boundless.
The League has two member levels: Center, reserved for agricultural and equine facilities, and Allied, suitable for businesses or services important to the industry. These members can be found all over the United States with several more in Canada, and each enjoy a dedicated member site, six virtual forums yearly on important topics, semi-annual Footing Academies, and the League Annual Symposium. Networking with peers and forming connections with others in the industry are cited among the greatest benefits of joining the League. Troubleshooting with others about commonly encountered issues and challenges is another. The League also enjoys valuable sponsorship from many industry leaders such as Populous, Tarter, WW Ranch Equipment and Kiser Arena Specialists.  Not only do these sponsors assist members through their products and services, but they also share their knowledge with members at the Annual Symposium and throughout the year.
The League is currently holding a membership drive and hopes this campaign will allow the LAEC Board to share its many benefits with even more members. For more information or assistance beginning your membership now, please contact Lynne at League@laec.info.
AT A GLANCE
The League of Agricultural and Equine Centers
What: A professional association for operators of agricultural and multi-purpose facilities
Where: Based in Dripping Springs, Texas
Website: www.laec.info