Kasselman Solar
helps customers go green
Harnessing solar energy, Kasselman Solar helps to keep costs down while leading the path to a sustainable future
Although the jury may be out when it comes to which renewable source of energy may be the kingpin to a sustainable future, it can be argued that solar energy remains an extremely attractive, cost-efficient, and green alternative to standard utility options. Aware of its potential, and at the forefront of the technology to harness solar energy, Kasselman Solar is leading a green path to a more sustainable future for its valued clients.
Kasselman Solar is a family-owned solar-energy contractor serving New York State.
Headquartered in the charming small town of Menands, the company serves customers all over the state but predominantly in the Capital Region, Hudson Valley, and Westchester County.
An undisputed leader in the solar paneling sector, Kasselman Solar expertly installs solar panels and helps both businesses and homeowners go green by going solar. Switching to solar energy helps to add value to your home, and it saves you big bucks on your electric bill.
Steve Kasselman, the company's chief executive officer, Allison Pepe, its chief operating officer, and David Tagliaferro, the company's first-ever vice president, recently told us more about Kasselman Solar and how it's leading New York State's efforts for renewable energy.
Kasselman emphasized the special touch that comes when a company is local. Kasselman Solar is unique to the Empire State, and in turn, as a state, it's a place known for promoting environmentally-friendly practices.
"We're independent in the solar industry," he says, "and we're local to New York State. We're based in New York State."
Custom-tailored solutions for the state's homeowners and state and federal buildings form the focus of Kasselman Solar, as Kasselman pointed out. Providing the highest levels of excellent quality and top-notch system performance are what it's all about, he added.
"It's been time-tested," he said of his company's public image. "It's a reputation built on trust. That's really where we differentiate ourselves. We're the most-trusted solar company."
Some potential customers are unsure as to whether to lease or outright buy solar panels. Kasselman said that he and his company are big advocates of the latter option, and they always want to ensure that this is viable for their customers. And it helps, as he revealed, that New York State has the best solar incentives in the country. Plus, Kasselman Solar can formulate a bipartite loan solution for customers, covering tax credits and other benefits, thus shrinking utility bills from day one.
Kasselman noted that some important partners for Kasselman Solar in these loan-related efforts are the local branches of the First NY Federal Credit Union, as Tagliaferro revealed, adding that clients benefit from the aggressive rates that are better than what most people can take out a mortgage for these days.
"They've created loan programs to work with us," he said of the credit unions, "because obviously, solar is a good thing. And we're trying to do something good for the client, financially."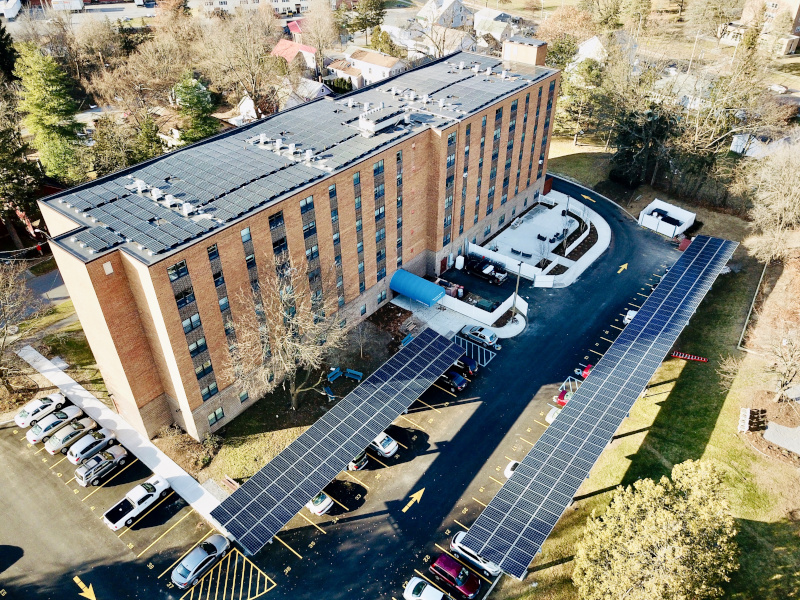 Kasselman cited a Wall Street Journal poll from 2010. It singled out New York State as among the 15 states doing the most concerning solar power and generally making the most environmentally-conscious decisions.
"Ultimately," Kasselman reflects, "New York State's goals adapt to that."
He also praised the New York State Energy Research and Development Authority (or NYSERDA) as an invaluable partner for his company. Established in 1975 and headquartered in Albany, with multiple satellite offices, the NYSERDA is the Empire State's premier energy agency. According to The New York Times, the organization provides analysis, programs, technical expertise, and funding to increase energy efficiency, use renewable energy and reduce reliance on fossil fuels.
The industry has been taking notice of Kasselman Solar and has honored its notable work. The company recently won this year's gold-level NYSERDA Quality Solar Installer Award. The organization praised Kasselman Solar as an industry leader, known for its expertise and scope of capabilities.
Pepe draws attention toKasselman Solar's winning employee model and their proven track record in both  attracting and retaining the best employees.
"Post-COVID, it was very difficult to find people who wanted to work, let alone good employees," she says. "But so far this year, we have added an additional crew to our field team, making it four crews operating per day."
Pepe also highlights the joys of seeing the company's seats filling up as more and more people are hired.
"It's starting to become as if we've outgrown this place already!" she observes with a chuckle, adding the rhetorical question often becomes one of where all the new people get placed into the company."
"I would say that the retention is probably because we still maintain a small business feel. A lot of our employees have come from places with a corporate mindset, where maybe they're not listened to, or their objectives and ideas are immediately shot down. Or they don't feel as if they can speak up when they have good ideas," she expands.
Kasselman Solar stresses that they proudly maintain an open-door policy which Pepe emphasizes.
"Come to me with anything," she says, "and then we can see whether we can implement it. It may not be the best idea right now. But that doesn't mean it mightn't be the best idea in a couple of months."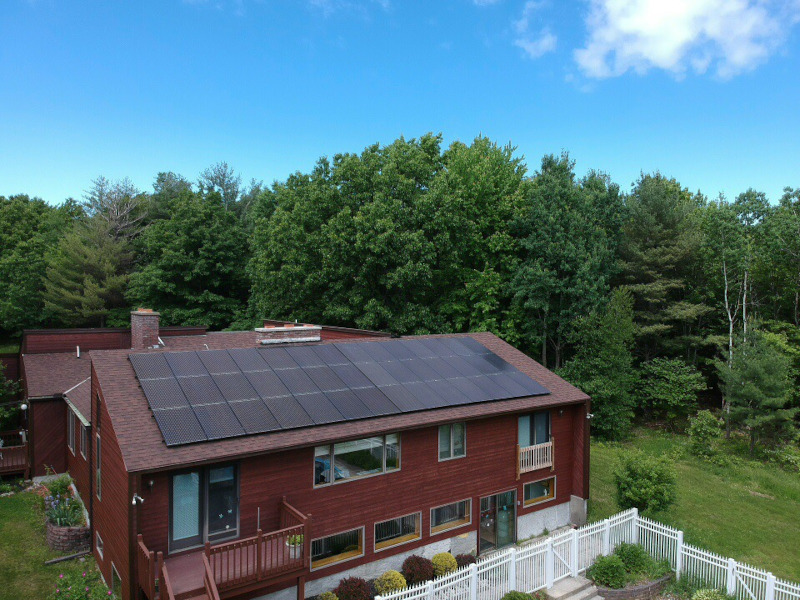 As well, as Pepe pointed out, Kasselman Solar is a big believer in flexibility and work-life balance. Many people have come to Kasselman from similar companies, only to find that Kasselman's culture is entirely superior, and they're glad they made such a career move.
"It's been like that since day one," Pepe declares, recalling how the company mushroomed from a tiny office to where it is today.
"I still feel that sense of family."
This may well be down to the fact that Kasselman Solar truly is a family business. It grew out of Kasselman Electric, of which it is an affiliate and which was founded three generations and 75 years ago. Kasselman Electric is one of the largest and most trusted electrical contractors in all of New York. And today, its spin-off solar company does a $54 million annual business, and it shines as bright as the sun whose power it harvests.
Pepe attributes the managerial style reflected in  Steve Kasselman employee approach for fostering that family feel.
"It's a trickle-down effect from the CEO," she remarks, "and we try our best to spread that throughout the company, as more people join."
Tagliaferro also recalls the early days in a small office, remarking on how far the company has come.
"We grew, and we grew, and we grew," he observes.
Plans include a training center inside the company's warehouse, as Tagliaferro revealed.
"We're just trying to grow, train and continue that name of quality," he said, "and provide people with opportunities and careers."
In a way, as Tagliaferro reflected, it is truly just a way of streamlining efficiencies.
Here comes the sun
Tagliaferro also cited Kasselman's contracts with many government agencies, including the United States Department of Agriculture, as well as both rural and commercial consumers. From municipalities to private homeowners, the company's clients run the gamut. Kasselman can help anyone go solar.
Rapidly evolving technology and changes in supply chains for the solar industry have also been factors for Kasselman Solar, as the CEO points out. Regulations are constantly changing as well, thus requiring adapting to new tech specs.
"We have to apply that in the real world," said Kasselman, "because our reputation is at stake."
He also mentioned the coming training center, sharing Tagliaferro's enthusiasm.
"I'm very excited about the training facility as well," says Kasselman, adding that it will "allow us to endow a lot more people with a lot more knowledge, as opposed to a lot of knowledge in fewer people."
A laudable vision
Kasselman Solar's primary goal is to help New York owners of both homes and businesses to save money on their costly utility bills and increase their property values. The company does this by bringing its customers clean energy with solar panels, through either rooftop mounts or ground mounts.
The company's secondary goal is to do good for the planet. According to the Environmental Protection Agency, greenhouse gas emissions are the leading contributor to climate change, here in what scientists increasingly call the Anthropocene Era. By going solar, it's possible to reduce man's deleterious environmental impact and decrease the demand for fossil fuels and reduce said emissions.
Last year, New York Gov. Kathleen Hochul made public a plan to achieve some two million climate-friendly homes in the Empire State by 2030. Kasselman Solar means to play a big role in this. The company foresees an environmentally friendly and affordable future for New Yorkers by helping people reclaim their energy independence and alleviating the burden of higher prices.
Kasselman himself expresses a sunny optimism, both for the future and for his company.
It is, he said, all about doing all they can to "lift communities, harnessing the power of the sun for a brighter and more sustainable future for not only generations to come but also in real-time, in the financial present, for households and businesses, especially small businesses."
AT A GLANCE
Kasselman Solar
What: Kasselman Solar is a family-owned solar-energy contractor serving New York State.
Where: Menands, N.Y.
Website: www.kasselmansolar.com