Canadian Minister of Energy and Natural Resources – Nuclear
Searching for the best energy solutions for all Canadians
The Canadian Minister of Energy and Natural Resources points the lens to a greener and cleaner future
Our world is facing an existential threat in the form of climate change, and as a global energy transition is underway, governments and industries are looking for reliable, non-emitting forms of energy to help achieve their clean growth goals. Concurrently, geopolitical dynamics such as Russia's unjustifiable war against Ukraine are pushing like-minded countries towards stable and secure supplies of energy that are produced with high ESG standards.
To achieve our climate, economic, and security goals, Canada must be open to the deployment of all non-emitting technologies and energy sources. Nuclear power is one source that can help address potential demand gaps and help us reach our climate targets. My thinking on this is supported and informed by the thinking of the international community.
According to the International Energy Agency (IEA), a pathway to net zero by 2050 without nuclear will be both slower and more expensive. Reaching net-zero emissions with less nuclear power than envisioned in IEA's net-zero pathway could cost global consumers about $20 billion more a year by 2050. In its Canada Energy Futures 2023 report, the Canada Energy Regulator projects significant transformation for Canada's electricity sector, with much of that transformation coming from growth in wind, hydro, natural gas with CCUS, bioenergy with carbon capture and storage (BECCS), solar – and nuclear.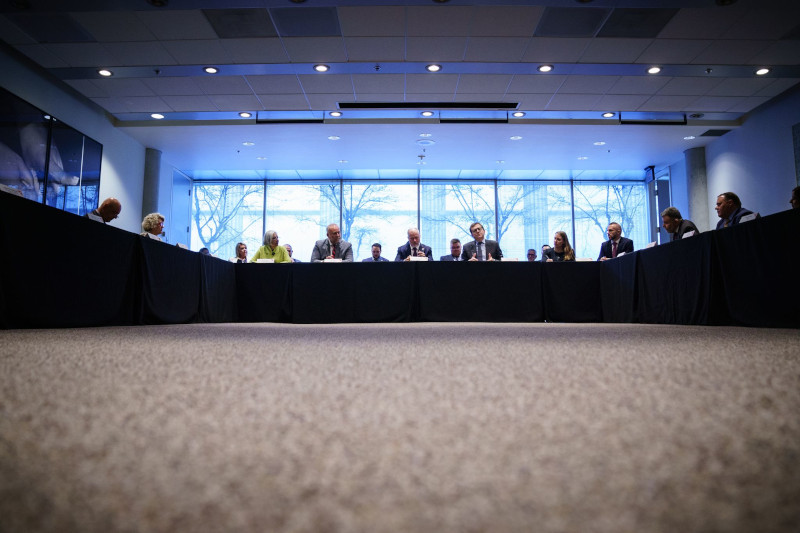 Nuclear energy is already an important part of Canada's energy mix, and our country is uniquely placed to take advantage of major areas of growth that will be driven by the transition the world is going through toward a lower-carbon future. What we need at this moment is a thoughtful, collaborative, and ambitious economic strategy that will create wealth in every region in the country – while ensuring we achieve our ambitious and necessary climate goals.
Canada began a legacy of nuclear excellence as the second country ever to produce nuclear power. Now, as a tier-1 nuclear nation with nearly 70 years of technological leadership, Canada has a full spectrum of nuclear capabilities that includes developing and exporting Canadian Deuterium Uranium (CANDU) reactors, pioneering developments in nuclear medicine, and developing a world-class regulatory system. The Canadian nuclear industry contributes $13 billion annually to our economy, provides 70,000 direct and indirect jobs, supports a supply chain with more than 200 small- and medium-sized enterprises, and exports $1.4 billion worth of uranium annually.
Most of the country's nuclear fleet is located in Ontario, where over half of all electricity is safely produced from CANDU reactors. Ontario was the first jurisdiction in North America to phase out coal power, thanks in large part to its substantial nuclear fleet. Nuclear energy has also been prominent in New Brunswick, where it supplies approximately 40% of the province's electricity, while uranium mining, refining, and fuel fabrication occur in Ontario and Saskatchewan. Thanks to Saskatchewan, Canada is home to the largest deposit of high-grade uranium on earth. We produce over 70 percent of the world's supply of Cobalt-60, the most common isotope used in radiation therapy and medical equipment sterilization.
Nuclear power is also one of the reasons Canada has a relatively clean electrical system, currently providing 15% of our electricity. That means that our nuclear sector has helped Canada avoid approximately 45 million metric tons of carbon dioxide emissions, compared to electricity produced from natural gas. In a country where 83% of our electricity comes from low- or non-emitting sources already, nuclear continues to be a complement to the strong renewables sector that we are always continuing to develop.
The building of a non-emitting electricity grid across Canada to enable the energy transition is an enormous undertaking. As more sources of intermittent renewable energy come online, baseload sources of energy – such as nuclear – will need to be part of the mix to ensure that Canadians have uninterrupted access to electricity. To achieve our climate and economic goals, Canada needs to be open to the deployment of all non-emitting technologies and energy sources.
The Government of Canada is supporting the deployment of nuclear in multiple ways. I believe part of the future of nuclear power lies in small modular reactors, and as an early adopter of SMRs, Canada could realize a significant share of the global market. For example, the first 5-megawatt Micro Modular Reactor design is set to be deployed in 2026 at the Canadian Nuclear Laboratories' site at Chalk River, with subsequent units across Canada to follow. A much larger 300-megawatt project will come online at the Darlington generating station by 2028 and is expected to be one of the first commercial SMRs in the world.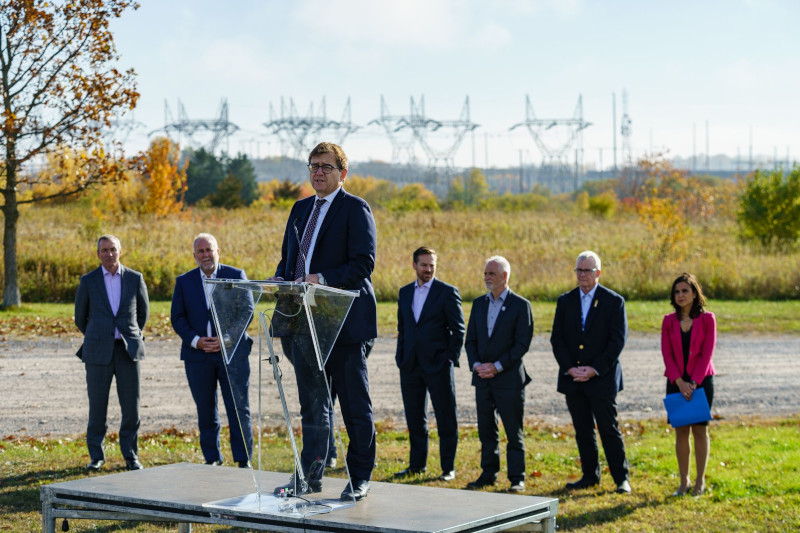 We've been supporting these types of developments with programs like the Strategic Innovation Fund, which invested $20 million to advance Ontario-based Terrestrial Energy's reactor design. Through the same fund, we invested $50 million to help develop New Brunswick's Moltex Energy reactor and technology to recycle CANDU spent nuclear fuel into new fuel. And we invested another $27 million in financing for Westinghouse Electric to help advance micro-reactors in Saskatchewan. The recent federal budget provided significant financial and policy support to develop and deploy SMRs, advance uranium exploration, and spur nuclear supply chain opportunities.
This included $70 million in research to minimize waste generated from reactors; create a fuel supply chain; strengthen international nuclear cooperation agreements; and enhance domestic safety and security practices. And $50 million for the Canadian Nuclear Safety Commission to develop appropriate regulations for small modular reactors and to work with international partners on global regulatory harmonization. These investments are in addition to the ongoing $1.2 billion revitalization of the federal Nuclear Laboratories at Chalk River.
Around the world, nuclear power has helped avoid about 55 Gt of CO2 emissions over the past 50 years — the equivalent of two years of global energy-related CO2 emissions. As a reliable source of non-emitting energy, nuclear provides roughly 10 percent of the world's electricity. And this is a space in which Canada can play an important role – to export natural resources and technology to the world.
Today, we're seeing growing international interest in our nuclear industry from countries like Romania, looking to refurbish their own CANDU reactors and build new reactors, while countries such as Poland, Estonia, Latvia, the Czech Republic, Kenya, and Ghana have expressed strong interest in Canada's nuclear technologies.
The message here is clear: nuclear is not a silver bullet to address the threat of climate change. It is and will be an important part of Canada's low-carbon energy mix and will continue to play an important role in achieving Canada's low-carbon future. Nuclear, including SMRs, will continue to complement and enable variable renewables, such as solar and wind. It is a safe, well-regulated, non-emitting energy source that can provide a reliable and affordable source of power to fill a rapidly growing demand for electricity.
Canadians understand the advantages of nuclear energy. And in every province and territory, they understand the reality of what type of world we will be leaving our children if we do not achieve a net zero world by 2050. As I said, nuclear is not, on its own, a climate strategy nor is it a silver bullet to combat climate change. It is, however, one component of an overarching strategy that seeks to make significant emissions reductions on a pathway to net-zero and it does so in a manner that ensures Canada's continued and future prosperity.