J. Carlson Services Inc.
Focused on fiber
Business View Magazine interviews Jeffrey Carlson, President & CEO of J. Carlson Services, Inc., for our focus on the U.S. Construction Industry
Shevlin, Minnesota-based J. Carlson Services Inc. (JCS Inc.) is a pioneer in the U.S. fiber optics communications industry. As one of the hundreds of fiber-to-the-home (FTTH) companies targeting the rural market, JCS believes the American heartland is the last great broadband frontier to conquer.
Working in tandem with independent telephone companies, JCS has connected some of the remotest homes in the country, sometimes laying fiber in areas with a residential density of just 1.2 homes per square mile. This approach contrasts with larger broadband companies that target urban areas with higher population densities and better infrastructure.
However, founder, president, and CEO Jeffrey Carlson sees this as one of the company's strongest competitive advantages. While others shy away from rural areas, opting instead for low-hanging fruit in urban areas, JCS has carved out for itself a unique market position that will only grow as more rural homes turn to broadband fiber.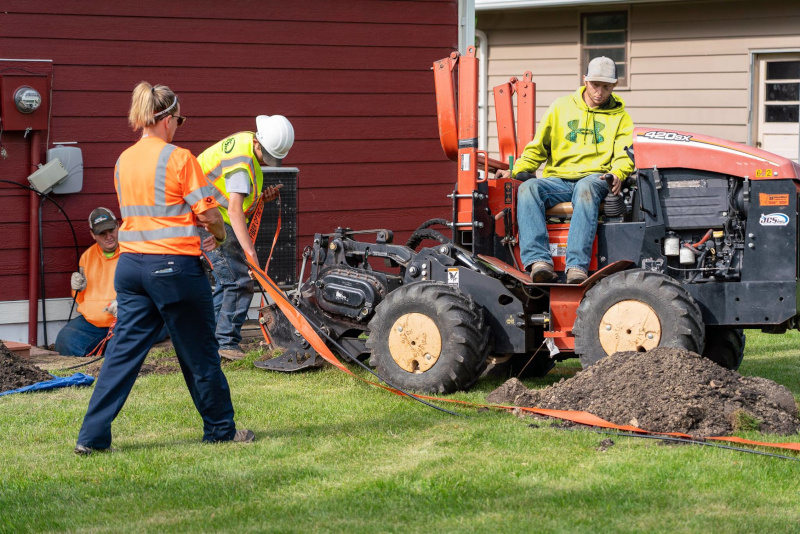 JCS specializes in fiber-optic communications, a broad range of solutions that deliver FTTH. As part of its turnkey solutions, the company offers three primary services: outside plant and construction services, central office installation, and house wiring and activation. Carlson notes, "We also offer design, implementation, and project management services for projects that are a bit more complex."
The company primarily works with independent phone companies and competitive local exchange carriers (CLEC), extending their capabilities to capture more business faster. "We started JCS at the request of several independent phone companies," says Carlson, "and we decided to dedicate the company to serving them, which is what we have done for all these years and may very well continue doing into the foreseeable future."
Jeffrey Carlson and his late first wife, Deb Carlson, founded JCS in 1999. At the time, he had over 10 years of industry experience. He recalls, "At the beginning, it was just my wife and me. We worked that way for about two years before hiring our first two employees." By 2005, the company had grown to six employees as the FTTH revolution took off. Before establishing JCS, Carlson and a partner had founded another company, Optical Solutions, which took on venture capital and was acquired by Calix in 2006.
In 2008, Deb Carlson passed away, marking a dark season for the company. At the time, the company had eight employees who took on the company's day-to-day running as Carlson focused on caring for his two young children. "They kept the company going for about a year and a half as I worked at taking care of myself and my two little children at the time," he remembers fondly. "They were some great employees, and they carried the company through a difficult time." Today, six of those eight employees are still with JCS, and Carlson now runs the company with his second wife, Deena.
JCS currently has 65 employees servicing a broad market covering Colorado, Iowa, Kansas, Minnesota, Missouri, Montana, North Dakota, Oklahoma, South Dakota, and Wisconsin. The team works out of the company's two offices in Shevlin, Minnesota, and Salina, Kansas.
The company's corporate culture is one that treats all employees like family, a culture that is more out of design than chance. "When Deb and I started the company, we wanted it to be a family-based organization," Carlson shares. "One of our goals at the time was that anyone who worked for us would have great benefits, and we would cover most of their expenses while they were on the road. That way, they wouldn't need to spend any more than they did at home."
This culture has helped the company attract and retain talent, although it does see some churn. "Younger and newer employees tend to leave a lot," says Carlson, "but the ones that stay with us for at least four years become comfortable in their job and will stick around for quite some time."
Carlson is also experimenting with an ESOP plan to hand over the company to his employees when he retires. "I'm currently working with five employees on the ESOP plan," he says. "It's still a work in progress, but I'd like to see the company continue with the people who helped build it. It's a big ethical issue for me. Somebody gave me a chance in life, and it's my turn to repay that and give other people that chance."
JCS handles most of its training in-house, with a lot of the technical training happening on the job. The benefit of this approach is that the company gets to cultivate the exact skills it needs for its specialized work. But, as Carlson notes, helping workers to become experts can have some downsides. He admits, "Most of our turnover comes from losing people to the telephone companies we work with. Once our workers get good enough to work for a telephone company or municipality, they leave."
Although this takes a toll on the company's staffing, Carlson chooses to look at it from a different perspective. "Most of our workers dream of working for telephone companies and municipalities," he says. "So, when they leave, we look at it as having helped them achieve their dream."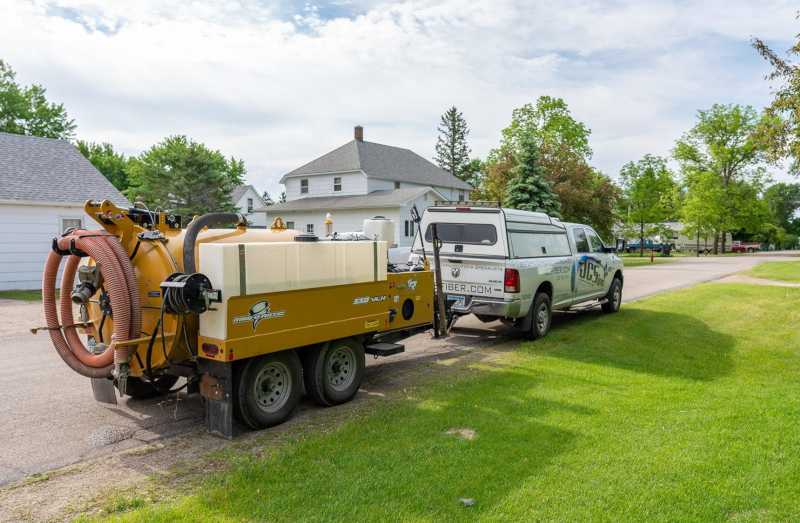 Over the years, JCS has worked with several partners and customers as the company has grown. "Some of the partners who have been with us for 20-plus years since our founding are Federated Telephone, the City of Bellingham, and Arvig," says Carlson. "We continue to work for them almost every year."
In addition to these partners, JCS also considers the hundreds of independent phone companies spread across the 10-state area as critical partners in the business. According to Carlson, "When we work with an independent telephone company, we usually continue to work for them for multiple years, that's simply hard to beat."
The COVID-19 pandemic has not left the company untouched. Over the last two years, JCS has grappled with material shortages due to disruptions in various industries' supply chains and labor shortages.
"What we do for a living (connecting families to broadband internet) is also driving one of the biggest challenges we are facing," explains Carlson. "When workers are more technologically connected with their families while on the road, they get more homesick, which makes fewer of them want to travel for work for extended periods."
This challenge is not unique to JCS or the fiber optics industry, but all industries that require tradespeople to travel for work. Carlson notes, "With the territory that we cover, it's becoming increasingly difficult to find a workforce that's willing to travel."
On a positive note, Carlson is optimistic about the rural broadband market and where it is heading. "If you look at the rural broadband market, you will be amazed!" he exclaims. "Numerous rural independent phone companies have been 100 percent FTTH for four or five years, while bigger players like AT&T, Bell, and Verizon are still struggling to provide FTTH cost-effectively." He also points out that large rural telephone companies have failed to innovate or invest in their infrastructure and solutions, leading to stagnated speeds.
Nevertheless, Carlson sees a future where FTTH will connect every household in the United States. He shares, "I think it's just a matter of years before the entire country is 100 percent fiber-to-the-premise, whether it's a business, or a home, or a cabin."
It's obvious that the rural market has been and will continue to be the main driver for FTTH as more families connect to the Internet for work and school. In addition, as more farming activities become digitized, farmers will rely more on fiber connections for tasks like GPS, real-time weather, and machinery software updates.
FTTH's bright future is also shining a light on JCS's future, as the company eyes continued growth in the rural FTTH market. This growth led to Carlson starting a construction company that provides construction works for JCS and other fiber optic companies.
On his plans for JCS going forward, Carlson is quite clear. "We are currently doing $7 million in revenue, and my wish is for the company to grow to 10 or 12 million dollars over the next five years," he asserts. "I would also like to see the construction company flourish in its own right."
On a non-financial note, he wants every employee to understand the sacrifices made to give them the current company. "They have benefits like paid vacations and 401k, and I would want them to know some people were watching out for their future," he says. "Maybe one day they'll look back and say, I'm glad that company did that for me."
AT A GLANCE
J. Carlson Services, Inc. (JCS)
What: Fiber optics communications solutions specialists
Where: Based in Shevlin, Minnesota and Salina, Kansas
Website: www.jcsfiber.com

FS3 Inc. – www.FS3INC.biz
FS3 Inc. was formed in 2003 to serve the Utility Marketplace and their related contractors.  We maintain extensive inventory of a wide variety of products and we are able to supply items for bid projects as well.  With over 100 years of experience, our team can help you, too!