Sippican Partners Construction
Experts at navigating the terrain
Business View Magazine interviews Barry Gaw, President of Sippican Partners Construction, for our focus on the U.S. Construction Industry
Quaint towns, large wilderness expanses, and impossibly stunning views characterize New Hampshire State, home to Sippican Partners Construction. The company is headquartered in the idyllic town of Ashland, some one hundred odd miles from the famous Walden Pond, the setting for Henry David Thoreau's seminal work, Walden.
Much like Thoreau, Sippican Partners believes in merging daily life with the environment. However, this time, not through minimalism and simplicity, but thoughtful and inspired home designs that mirror the environment and blend in, becoming almost indistinct from their surroundings.
The company constructs high-end residential homes in the state, helping clients realize their dreams of owning an incredible home in the mountainous area. Besides high-end residential homes, the firm also dabbles in some commercial work, including schools, waterfront properties, and the occasional commercial building.
As Barry Gaw, President of Sippican Partners, explains, what they currently do is what they have been doing for over 20 years. "Our company was founded in the late 1990s as a development and construction company," he says. "When we started, we worked throughout New England, but around eight to nine years back, we decided to focus on the lakes and mountains regions building high-end custom residential homes."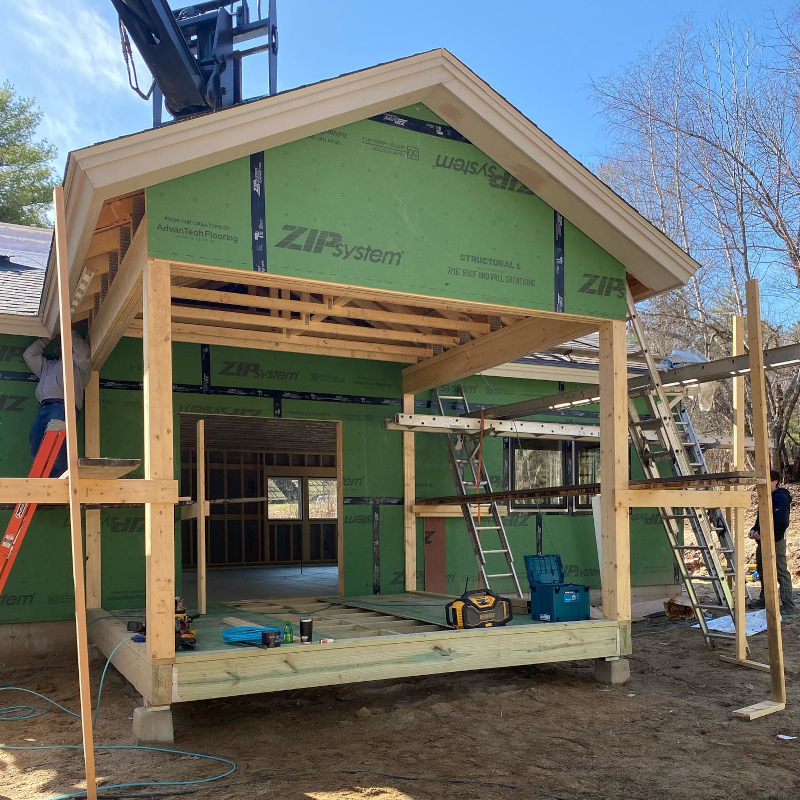 As the company's online profile shows, the Sippican portfolio of properties can only be described as stunning, featuring an array of homes with design and construction price tags ranging from $250,000 to $10,000,000.
'We are builders that work as owners' – that is the creed the company has adopted. It is reflected in its careful attention to factors like budgets, schedules, and the quality of projects they work on together with clients. "Honesty, integrity, and diligence make up the core culture of our company, helping us to act as a dependable partner to our clients, subcontractors, and other stakeholders that we work with," says Gaw.
Sippican Partners' services include general contracting, green building, home remodeling, new home construction, project management, sustainable design, and more. As part of its service offerings and commitment to environmental sustainability, it maintains LEED certifications and certifications from the National Association of Home Builders (NAHB). The company primarily focuses on building high-end custom residential homes using heavy timber construction, which Gaw describes as lake region architecture.
He notes, "Older structures from the 1800s shaped the current architecture, although, in the last few years, we've seen a bit more of a Western or a modern feel to some of the buildings being built. For instance, we have three on the way that are larger – almost Montana-like designs – with a lot of beams and glass on large acreage blocks up in the mountains."
Sippican Partners currently has12 employees, nine in the field and three in the office. Most of the work they do as a general contractor is to orchestrate the different parties like architects, designers, and subcontractors during the building process. Their project management capabilities are the reason Sippican can build such incredible houses with such a small internal team. What makes the process even easier for the company is that they work with multiple subcontractors and partners on each project. Gaw acknowledges, "Although we do a lot of construction management ourselves, we work quite a bit with local architects to get the design work done at a blueprint level. Because of this, most of our high-end residential clients typically come through local architects, while some of the more commercial-facing work comes through direct calls based on our reputation."
As a general contracting company, Sippican Partners is used to a very hands-on, direct-communication working style. They have what Gaw calls a pickup truck construction way of working, where they are constantly on-site in the thick of things. However, the COVID-19 pandemic and following restrictions have compelled the company to adapt and evolve this working style. "We like to tell our clients that we have cutting edge skills but sort of old-fashioned values," shares Gaw. "We do all the typical things like weekly virtual meetings and emails, but we also take advantage of a program called BuilderTrend, a software platform for owners, general contractors, and subcontractors to communicate and share files like photos, videos, financials, and drawings. Using this tech and other communication tools, we've managed to remain connected throughout the pandemic, besides always being there manning our sites with our employees."
Although Sippican Partners mainly focuses on high-end residential homes, Gaw admits they will work on any project that fits their service profile. "We are not pigeonholed to any one type of project," he says. "In this part of the world, building any building is very much the same process, so we are open to any type of mid-sized project whether commercial, education or high-end custom residential." Working in New Hampshire also helps a lot, with the company receiving tremendous support from the local government and other societies in the area. "We've found this community to be a pretty great place to work," avers Gaw.
Working in such a mountainous and forested area with lots of lakes is not without its unique challenges, especially for a construction company. Yet Gaw has an interesting take on these challenges. "Site development in this area comes with lots of ledges, slopes, and waterfront terrain," he says, "so a lot of care has to go into planning, design, and management. However, I worked in the city for close to 25 years, and what I found is that building in the city was equally challenging, just with a different set of challenges. For example, in the city, you have to work within a constrained environment with foot and vehicle traffic passing by, plus most of your workers cannot drive to the site. Here, we have steep slopes and rivers running through development sites, but we also have wide-open spaces to work."
Through this observation, Gaw sees each environment as having its own challenges but also that the workers know how to maneuver around those challenges. "The workforce in this area is very adept at working with the challenges here," he says, "while those in the city know how to work with city-based challenges, so there's sort of like a tradeoff at the end of the day."
With a shift in working habits occasioned by the pandemic, Sippican Partners sees more owners using their homes as a residence and work base. "We're two hours from Boston, three and a half from Montreal, and five from New York," says Gaw, "a factor that has seen many people move here to use their once second homes as their primary homes." Modern technologies like fiber and broadband coupled with smart devices for conferencing have also helped popularize an area that offers lots of open space and none of the pressures of the city.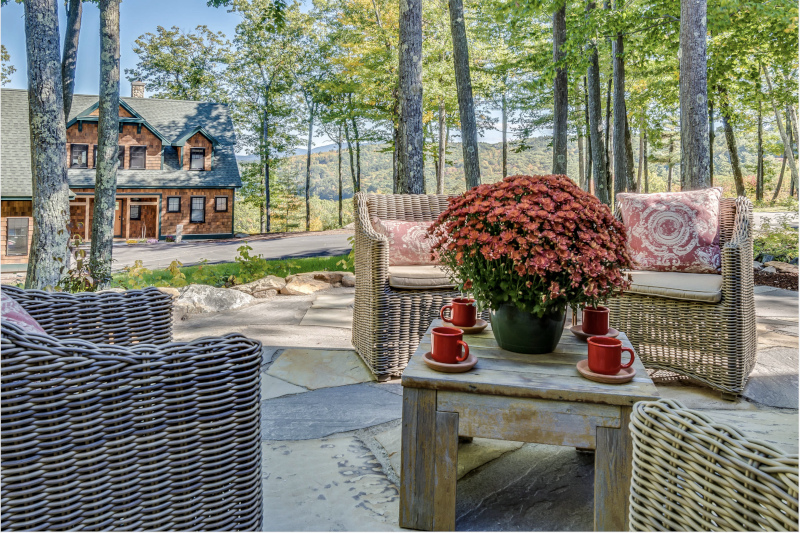 Technology is also playing a role in helping the company succeed. Not cutting-edge technologies but a seemingly run-of-the-mill technology – the internet. "We currently use a website called Houzz, and it's amazing how well it's worked for us," says Gaw. "Since most of the people visiting the website are looking for something specific, it's helped us reach the right kind of client and sell them through our profile pictures and reviews."
Speaking on how the industry is responding to the pandemic, Gaw admits there's been a lot of supply chain disruption but that things might balance out over the next year. "Lumber has been a major issue, what with the pricing bubble and all," he explains, "but on the other side, in this area, we've seen labor costs come down as more young people join the trades."
He adds, "Although lumber and labor will normalize soon, what might take more time is global supply chain normalization. For example, two months ago, resin delays impacted composite decking and, currently, aluminum delays are impacting window schedules. In some way, this presents a moving target that might take time to normalize as various components of the global supply chain return to normalcy. On the upside, there's so much capital in the market, and interest rates are so low that property values have accelerated, which has acted as a counterbalance for rising construction costs."
Over the next five years, Sippican Partners plans to continue innovating, refining its capabilities, and grooming the next generation for leadership. "It's that delicate balance that we want to continue to maintain," asserts Gaw. "One that supports building construction, local economic development, and the environmental preservation of the area. That is the edge we want to keep riding."