LP Building Solutions
Building a Better World™
Business View interviews Mike Henry, Utah Territory Sales Manager at LP Building Solutions, for our focus on Sustainability in the Construction Industry
LP Building Solutions began in 1972 as a spinoff from Georgia-Pacific, one of the world's leading pulp and paper producers. The company manufactures engineered wood products as well as provides building solutions and, although some of its products go to commercial job sites, the vast majority serve the home building industry.
"We have over 4,100 employees and we are a publicly traded company," Mike Henry, Territory Sales Manager for Utah LP Building Solutions, explains. "Our stock is traded on the New York Stock Exchange using the symbol LPX and we've been involved in the Utah market for over 20 years."
LP has 22 mills producing Engineered Wood Siding (LP® SmartSide® Trim & Siding), OSB products, and engineered wood flooring. Its operations are spread across the U.S., Canada, and South America, with the company's headquarters in Nashville, Tennessee. "Even with our international reach, we always try to build mills that are near to the source of the wood that is used in the products we manufacture," Henry says. "For example, with our LP SmartSide mills, we typically use aspen, so the mills are usually located in the northeast of the United States or southeast Canada. Our OSB mills are in the southeast too, as well as the northwestern part of Canada."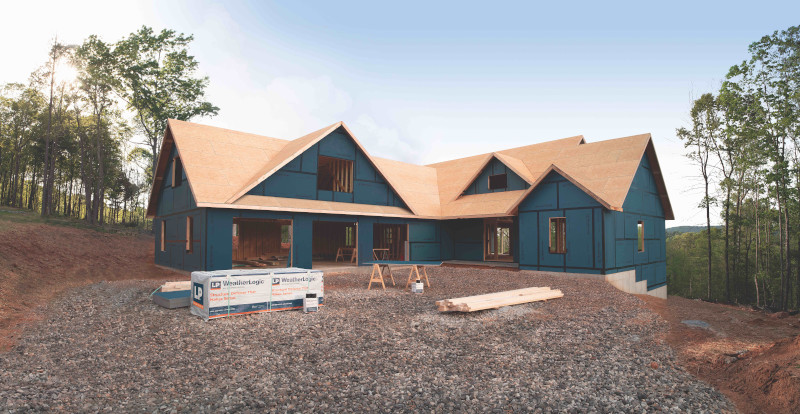 LP has over 12 million acres of forestry in Canada that are sustainably managed as part of its long-term forest management plans. This is indicative of the focus that the company places on green issues. LP SmartSide products actually store more carbon than the total greenhouse gas emissions released throughout their life cycle – making them better than carbon-neutral; they are carbon-negative.
Henry acknowledges, "As a company, we understand that our future depends on the health of our planet. That's why 100% of the wood delivered to our facilities is managed through our sustainable sourcing program, and in 2019, approximately 4 million trees were planted on land that we manage. We're not just building for the future; we are promoting forest regeneration and conserving wildlife habitats for the benefit of all generations to come."
LP's forward-looking approach also extends to the technology it uses. The company continuously pushes the envelope in terms of R&D to find building solutions that meets the needs of its builders and can help provide homes that are safe and secure for people to live in. LP was a pioneer in terms of oriented strand board, or OSB technology, which is a type of engineered wood. They continue to expand and enhance that technology today – having moved into producing flame-retardant material, air and moisture barrier products, premium sub-flooring, and engineered wood siding products.
Looking specifically at siding products, LP is proud to offer a product with added durability and workability. The company has invested in third-party studies with RSMeans to prove the benefits of its products. LP SmartSide Trim & Lap Siding, for example, comes in 16-foot lengths (as opposed to the 12-foot industry standard) and weighs 45% less than fiber cement. In a recent third-party study to test LP SmartSide ExpertFinish Trim and Siding, it was revealed that these prefinished engineered wood siding products helped reduce build cycles, resulting in a 36% faster installation with LP® SmartSide® ExpertFinish® lap siding and trim than fiber cement products.
LP's success is partly built upon its open approach to innovation. The company's acceptance of new ideas is also on show when building its partner network. "Our partnerships are critical to our business," Henry notes. "This stretches all the way from the distributor partners that get our products to various markets to the builders and installers that we partner with when they utilize our products. We place a high value on the vision our various partners have for the industry, as well as the value they create using the products we manufacture."
Along with placing great importance on the values espoused by its external partners, LP also works hard to promote certain values internally. The company culture prioritizes integrity and ethical behaviors at all levels of the organization.
"I feel proud to work for a company that values high standards of behavior and rewards hard work," Henry adds. "In sales, LP gives me the latitude to develop a market strategy that is unique for my market. My market strategy will point towards the same goals that the corporation has but I am allowed the freedom to implement tactics that appeal specifically to the Utah market and provide solutions to issues that the Utah market is facing."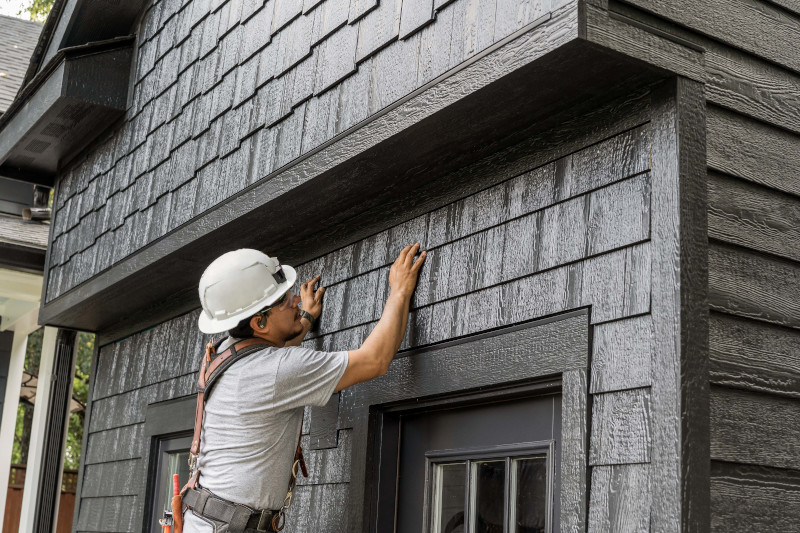 In promoting its positive company culture, LP makes the most of various advertising channels and is heavily involved with a number of trade organizations within the building industry. What sets the company apart from its competitors, however, is the amount of education and training it provides in the field. It is essential to LP that all its products are installed correctly to help ensure a longer-lasting, structurally sound home that will help provide years of protection from the elements. During the COVID-19 pandemic, when it wasn't always possible to provide face-to-face support, the company's online training programs were hugely important for continuing outreach to builders and installers.
"Training and providing the necessary resources to builders and remodelers is something that we are really focused on," Henry says. "In 2020, we launched LP SkillBuilder™, which is an online training platform that offers free and exclusive access to installation videos, courses, and more. We have both English and Spanish content on our LP SkillBuilder Platform to cater to the two most widely spoken languages in the U.S. In addition, for our remodelers we launched LP Remodelers Edge earlier this year, which is our contractor loyalty program. We highly recommend contractors check this out to see how we can help them close more sales, grow their business, and enjoy meaningful rewards."
LP's commitment to investing in its employees means that they are given a future-proof skillset that is continually evolving. The company takes such a positive outlook, not only in terms of its workers, but also in the local building market, where they foresee growth for years to come.
"We are excited about the future and particularly the home building growth in Utah," Henry says. "We are looking forward to seeing how we can continue to make new products with advanced durability and workability while producing our core products. A recent example is an innovation we launched last year – our LP SmartSide ExpertFinish Outside Corners, which eliminates the need for builders to make corners on-site, reducing wasted time."
LP is happy to partner with builders and installers so it can continue to provide the necessary products required to facilitate market growth. After 50 years, the company still looks forward to making new products and advancing the standard of dependability, innovation, and workmanship in the industry.
What's more, LP remains committed to sustainability, continuing to look forward to 'Building a Better World™' – part of the company ethos since it was founded in 1972. LP's work to build a better world is linked to helping to protect the environment, minimizing waste, supporting local communities, supporting employee development, , diversifying its workplace, and building economic prosperity for future generations. "We seek to continuously improve today to strengthen our tomorrow," Henry concludes.
AT A GLANCE
LP Building Solutions
What: A proven leader in high-performance building solutions
Where: Nashville, Tennessee
Website: https://lpcorp.com/