Highland, Illinois
safe, community-focused with anticipated growth to enjoy
Providing a great place to call home, Highland, IL continues to focus on its residents one economic project at a time
There are very few communities that offer an old-world charm, and tight-knit community appeal while still offering a host of modern amenities. Highland, Illinois, is one of the few towns that can boast both of these desirable ingredients for its fortunate residents.
One of the oldest Swiss settlements in the United States, Highland was founded in 1831 by Swiss pioneers from Sursee, Switzerland, and has shared the title of "Sister City" with Sursee since 1976. Today the city is home to a population of nearly 10,000 as well as thousands more visitors exploring its charms every year. A progressive community, Highland also honors its historical roots with several celebrations and festivals that recall the Swiss and German heritage.
One of the features of Highland is the fact that its citizens are very giving and are invested in the community, says Mayor Kevin Hemann. It is a safe community with exceptionally low crime rates but benefits from being conveniently located right off Interstate 70 and just 30-45 minutes from St. Louis and the related big-city activities and events there.
Yet Highland is home to many festivals and events in its own right each year. One of them is Schweizerfest, a festival held the second weekend in June at the downtown square with carnival rides, entertaining bands, drink, and food vendors, and parades on Saturday and Sunday evenings. The Highland Jaycees hosts this fundraiser.
It hosts the Madison County Fair each July which is a week of intense fun for children and adults of all ages with carnival rides, livestock shows, musicians, 4-H exhibits, and pageants. The county fair's arena features a different highlighted event each evening from a combine and demolition derby to a tractor pull and stock car races.
Finally, August will bring in thousands of visitors for Kirchenfest, a three-day church picnic with a German flair that offers food, drinks, games, entertainment, kid's activities, races, auctions, and a flea market. It is known for having many different types of activities, food, and items for sale in the various tents around the festival.
Other fun events held throughout the year in the active town of Highland include Art in the Park every October, The Gobble Hobble Fun Run on Thanksgiving morning, the Holiday Lighted Parade and Holiday Home Tour in December, and 4th of July Fireworks at Glik Park.
"These events are very popular and help introduce visitors to all the benefits of our town," says Hemann.
Many small businesses call Highland home, offering a diversity of products and services usually only found in larger cities. Downtown Highland Square and Plaza Park serve as the main attraction and gathering places with plenty of beauty and green space. Its fountain is illuminated at night with light patterns that reflect the spirit of the town and its residents.
Retail boutiques, locally owned restaurants, and offices proudly surround the Square and Park Plaza in historic downtown Highland. Nearby is the Lory Theater, a two-screen cinema that started as a vaudeville playhouse decades ago. Downtown has attracted a considerable number of new developments and investments in recent years, including the Olde Wicks Factory Special Event Center, a former pipe organ factory from 1905. Olde Wicks hosts many private events and weddings with up to 500 guests in total.
Downtown revitalization is underway with the help of many entrepreneurs including such restaurants as Schlafly's Beer at Highland Square, and Tullaghan's Irish Pub owned by developer and business owner Roy Wells, who has heavily invested in several buildings and commercial properties around the city. One of the well-known retailers is Kloss Furniture, which has a showroom and warehouse in Highland even as it has expanded to other communities around the region.
"It's important that we attract smaller (retailer) shops and businesses that support the larger businesses in the city," says developer David Schlafly, who is one of the owners of Schlafly's Highland Square. The ongoing developments and commercial interest from investors and developers are one reason he believes investments in Highland will continue.
Highland itself is nearly 70 percent through the completion of a streetscape plan that includes new sidewalks, lighting, and curbs. Additional roads and sidewalks will be added with hopes for the project to be completed later this year.
A prominent developer committed to investing more than $1 million into luxury apartments near downtown last year with new hotels expected to be added in the coming years based on the potential growth they could achieve outlined in a hotel feasibility study commission by the city of Highland. There is interest from other developers in residential departments elsewhere around the town as well.
Employers have invested in Highland as well, including Trouw Nutrition, an innovator in the animal nutrition and pet food industry. It has two facilities located in Highland, including its recently completed Blending Innovation Center (BIC), and is often a sponsor of events in the community.
"We continue to see outside investors coming to Highland because they see there are special things happening here and many unique services," Hemann says.
Highland strives to provide its residents with an array of services to make their lives more convenient while also supporting business needs. One way to do this is through Highland Communications Services (HCS). It is one of the only municipally owned Internet service providers in the nation. Established in 2010, HCS was developed in response to overwhelming support from citizens to create a fiber-to-the-premises system. Its Wi-Fi services allow Highland to be a subject matter expert in the field.
Today HCS has nearly 2,700 customers and more than 50 percent of the market share within city limits. HCS was recognized as providing the eighth best customer service in its sector in the nation four years ago, around the same time that an independent study conducted by Harvard University found HCS to be the fifth best-valued service in the country, saving customers an average of 44 percent over a leading competitor. Hemann says it is one reason that Highland is known by some throughout southern Illinois as the "Gigabit City."
"This is big for businesses and important to our residents," Hemann says. "It is also attractive to remote workers."
While Highland is a high-tech hub of innovation and resources, it doesn't ignore more traditional infrastructure. This includes a review of the electric grid distribution as more residents drive hybrid and electric vehicles, and the city continues to add to its existing charging station infrastructure. Federal grants will help fund more charging stations in the months and years ahead.
Highland has its own electric department, known as Light and Power. Its goal is to provide commercial and residential customers with the most cost-effective and reliable electric system available. The city has invested in a solar field to provide solar power to parts of the city. Plus, Highland is involved in the Illinois Electric Cooperative to help make power for its residents more reliable and affordable.
"Our team tries to stay abreast of emerging trends so we can provide electric power in an efficient and cost-effective way," Hemann says.
A recent sewer line installment around downtown extending into parts of the city will last the next 100-plus years and upgrades are being made to the city's main water plant and city-owned power plant.
Highland Community Schools is a top-rated district in the state with over 96 percent student attendance, 93 percent teacher retention, and an 85 percent graduation rate among its six schools. The school board recently passed a $40 million bond issue to build a new primary school that will provide best-in-class technology and infrastructure.
The Highland Parks and Recreation department can boast of its Korte Recreation Center. Built 20 years ago, Korte still possesses an air of modern amenities and contemporary design. It houses a swimming pool, gymnasium, babysitting facilities, walking track, and more. Parks are located throughout the city, with various sports fields and attractions from disc golf and fishing to playgrounds, baseball, softball, and soccer fields.
Two-thirds of Highland is surrounded by bike trails, with one upcoming project expected to complete a full circle of trails around the community. According to Hemann, "residents can travel on a bike trail from all over town to neighboring towns and counties safely."
AT A GLANCE
Highland, Illinois
What: A historic town with economic infrastructure and development growth in the pipeline
Where: Madison County, Illinois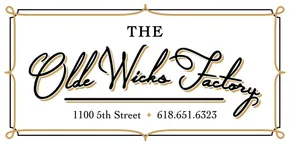 The Olde Wicks Factory – www.oldewicksfactory.com
The Olde Wicks Factory is a historical special event center located in Highland, IL (just 30 miles East of St Louis). With five venue halls to choose from in the 80,000 sq ft facility, the OWF is quickly becoming the premier event space in the STL and Metro East region.