Pulaski County, Virginia
A fertile oasis in the New River Valley
Business View Magazine interviews Jonathan Sweet, Administrator of Pulaski County, Virginia, for our focus on Economic Growth in U.S. Cities & Counties
In a cozy neck of the woods bordered by the Blue Ridge and Allegheny Mountains is a vibrant, collaborative, and evolving community bursting with amenities and no shortage of charm. From the farmers' market stalls flanking the old railway station to the historic Calfee baseball stadium (twice voted best rookie-level ballpark in the country), Pulaski County's status as a place of abundance is enshrined in every one of its picturesque vistas and colorful landmarks.
The New River Valley also being home to leading research and educational centers like Virginia Tech and Radford University – institutions that are steadily building a pipeline of talent for area companies – Pulaski County is a natural fit for any business seeking a forward-thinking community.
"We're seeing a strong interest in our community and we're trying to ready ourselves for that with an array of strategic investments," reports County Administrator Jonathan Sweet. "We've finally solved our broadband riddle – it was about a $56M solution, bringing internet by way of fiber to every home. We're going to have universal broadband coverage throughout the entire county, which is important for the continued growth and development of the county. It will be transformative. We now have a brand-new $48M state-of-the-art middle school in use. We're also involved with several adaptive reuse projects, getting positioned for what we think is going to be a substantial influx in population, both due to remote work and because folks in general are looking for safe, affordable, high-quality places to live and enjoy."
One of those projects is the conversion of Pulaski County's current Visitor Center (located in Dublin, off of exit 98 on I-81) into an Experiential Sales Center interactively showcasing all of the county's current and future assets – from education, employment, and housing opportunities, to health systems, lifestyle, and outdoor recreation – all under one roof.
"We're transitioning our Visitor Center because no one's using them anymore due to technology, customized websites and social media platforms," Sweet admits. To his point, the center saw only 495 visitors last year, a steep decline from the 12,000 who had visited the facility during its peak year in 2009. "This one-stop-shop will be a unique resource and potential paragon… of post-COVID development projects in Virginia and beyond. For the universities looking to hire faculty, the hospitals doctors, or the businesses interested in maybe relocating some international talent, this will help to market all aspects of the community, as well as future developments and forecast"
The reimagined Visitor Center will focus on the latent economic potential for the whole of New River Valley, and even beyond to the Mount Rogers region. With Blue Star NBR's recent announcement of a new $714M medical glove manufacturing facility coming to adjoining Wythe County's Progress Park, Pulaski County is poised to take advantage of the new job growth and other residual benefits, such as attracting more interest in residential development and welcoming new residents to the county.
"Wythe County is going to need help accommodating their workforce needs," Sweet predicts. "Same with the Town of Blacksburg—they running out of capacity. If 1,000 people wanted to move to Blacksburg tomorrow, then few of them would have the opportunity to do that. There are so many jobs being created not only in Pulaski County, but through the Corporate Research Center at Virginia Tech, at Radford University, in Wythe County with Blue Star, that it's going to take the region to help support the demands for workforce and housing. We're readying Pulaski County, not just for what's happening here, but for what the entire region is doing."
Meditating on how some southwestern communities were more vulnerable to the pandemic's economic consequences than others, Sweet decries Pulaski County is like a "fertile oasis" and what one might call "recession-resistant," citing their heavy participation in high-demand and core-critical advanced manufacturing as an insurance policy against most post-COVID-19 austerity.
"Our leadership has that very strategic, forward-thinking mindset, which can only further stabilize and sustain the industry pipeline to this county," Sweet insists. "The Volvos of the world and their vast supply chain are going to be very busy replacing the trucks that are reaching the end of their life cycle. Between the market needing new trucks and the diesel to electric conversion opportunities, we really think we're going to be a community that continues to thrive and doesn't go into survival mode. In addition, we have two major universities and a community college that are not only our talent pipelines, but are robust employment centers as well."
Pulaski County is already breaking records for new residential builds, finding creative and strategic ways to address the region's housing shortage by repurposing some of their existing infrastructure. "We've transitioned to working alongside private developers on residential projects to convert two former schools," Sweet reports. "That alone is going to put over 200 residential units in our inventory and will do so relatively quickly. They're in the process of brownfield remediation right now and we're wrapping that up so we can move forward with renovations. With these projects under way, developers in the county are now working on everything from affordable housing, market-rate rental housing, mid-level, to higher end homes. The community will be offering up a full gamut of housing options for every level of consumer interest."
"We're working with some community partners to adapt the old Calfee School, which was a segregated school, into a new training and childcare facility—it will be a really cool community center," Sweet contributes. "And then the old Jefferson School in downtown Pulaski is planning to be adaptively reused as well. A local team is looking at vertical indoor agriculture for that space with state and institutional partners becoming very interested in helping us with this project. So, in total, we will have had eight former school redevelopment projects over the last six years. The latest completed project is at the former Newbern Elementary School. It's been successfully transitioned into a private research, development, and design center for a new electric vehicle company, TROVA Commercial Vehicle. One of our neatest projects is happening near the Draper Village in Historic Draper, out of the annex that was left from a school that was destroyed by a tornado. Local entrepreneurs are looking to turn it into a next-level ice cream shop and visitor attraction."
Like the Pulaski County Visitor Center, this establishment will offer patrons and guests self-guided information about the county's trail system, wineries, distilleries, boutiques, events and other local attractions, to further share the county's destination assets and better reach interested audiences.
"Debbie Gardner, who operates a property management company called New River Retreat, is one of our most impactful entrepreneurial collaborators," Sweet shares. "She accommodates and supports other eclectic entrepreneurs in a constellation of germane business operations housed within the Draper Village, almost like a small business incubator. She has this complete, wraparound, holistic approach to supporting and elevating all the folks who are in the Village. She's help put Draper on the map and is responsible for a big part of the county's positive image because of the affinity that folks get for our community when they visit and spend time in the Draper Village or at a New River Retreat property."
Another way that Pulaski County is working to bolster its strongest economic assets is through collaborative grant application with strategic partners led by Virginia Tech's Office of Economic Development. They've recently partnered on the submittal of a $100M proposal for Build Back Better – a support package geared at advancing electric and autonomous vehicle production – to help build out their electric vehicle infrastructure, support workforce needs, build a strategic partner network and elevate the region as the premier electric vehicle, research, development, test, and manufacturing hub.
"One of the objectives is to create a stretch of I-81 that would be an electric and autonomous real-world testbed for electric mobility and autonomy in the commercial vehicle sector," Sweet says. "The Virginia Tech Transportation Institute (VTTI) is the number two automotive research institute in the country, so we already have amazing assets right here. As for Volvo, their largest truck manufacturing plant in the world is situated right here in Pulaski County. Mack Truck is now manufacturing their new line of medium-duty trucks just up I-81 in Roanoke. We also have TROVA Commercial Vehicle now working on building a light-duty electric truck to complete the circuit. The region has a lot going on in this space! A goal is ultimately to better connect these assets, to make the region internationally known as the electric and autonomous commercial vehicle manufacturing and R&D capital of the world."
AT A GLANCE
Pulaski County, Virginia
What: Progressive rural mountain community; population 35,000
Where: Blacksburg-Christianburg, Virginia metropolitan statistical area
Website: www.pulaskicounty.org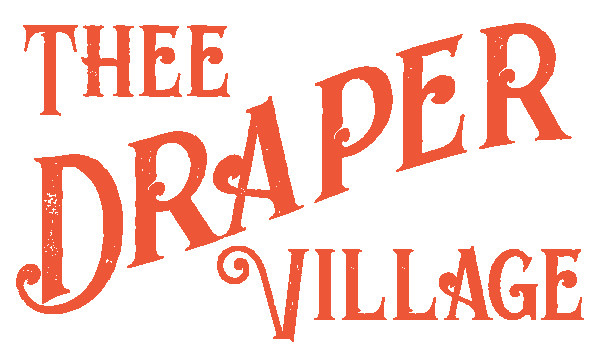 Thee Draper Village – www.draperisfordreamers.com
ESCAPE FROM THE ORDINARY
There are few natural forces more intriguing than a river and the New River is truly a rare wonder. Contrary to it's name, the New River is ancient – more than 350 million years old. Native American artifacts found in the New River Valley reveal a long history of the intimate bond between humans and the river.
Nature has a way of touching the human spirit, of awakening our senses and evoking wonder.  There is something about a river that is awe inspiring, something enchanting about a mountain.  In the presence of a pristine river, stunning mountains, or a tranquil lake, worries and distractions fall away only to be replaced by a sense of wild gratitude for the abundance and brilliance of creation.  This is the restorative power of nature.
At New River Retreat, we offer more than just vacation getaways.  We offer the opportunity for guests to immerse themselves in nature's blessings – to wake to the sound of birdsong and end the day with the pop and crackle of a campfire, to feel the cool river ripples, to breath in fresh mountain air and relax in a peaceful atmosphere.  New River Retreat is truly an escape from the ordinary.
While visiting, immerse yourself in local tradition and visit Thee Draper Village in the historic town of Draper.  In the center of the village is The Draper Mercantile which has been at the heart of the community for over 135 years.  It is now home to the Village Coffee Shoppe and restaurant along with various little shoppes to explore.
Another dining experience in the village is the enchanting Draper Blooms Tea Garde. Savor lovingly prepared traditional teas and herbal infusions with English scones, petit sandwiches and tempting miniature desserts.
Thee Draper Village is also home to an eclectic array of specialty shoppes, a wedding chapel, a Nationally registered Labyrinth and meditation garden and adjacent to the 57-mile New River Trail which welcomes hikers, bicyclists and horseback riders to follow the river on a journey through history and into the wild.