Hazleton Area School District
Pioneering the Future of Education
With a focus on trades and post-secondary pathways, Hazleton Area School District sets the educational benchmark for the new economy
Nestled in the heart of Pennsylvania, the Hazleton Area School District is a sprawling educational hub that stretches across Luzerne, Schuylkill, and Carbon Counties. It is a large, rural public-school district, serving a resident population of over 70,000, with a diverse student body of approximately 11,551 as of the 2021-22 academic year. The district is home to more than 13 schools, including the Hazleton Area High School, and is known for its diverse range of clubs, activities, and sports.
Hazleton Area School district's geographical reach is expansive, covering approximately 256 square miles, and includes the city of Hazleton and several surrounding municipalities. The district's commitment to education is reflected in the educational attainment levels of its population, with 83.8% being high school graduates and 15.2% being college graduates.
At the helm of this vast educational landscape is Dr. Brian T. Uplinger, Superintendent of the Hazleton Area School District. A seasoned educator with 27 years of experience, Dr. Uplinger is a firm believer in the power of visibility and accessibility.
"We serve roughly 13,000 students," Dr. Uplinger begins, his voice filled with a sense of pride and responsibility. "I'm a very open, available, present superintendent," Dr. Uplinger asserts, emphasizing his dedication to being a visible and accessible figure within the district.
His approach, he believes, is a departure from the past when superintendents were less visible, highlighting the shift in leadership style that he has brought to the district.
Dr. Uplinger's commitment to being 'out and about' is not merely about physical presence. It's about creating an environment where students, staff, and constituents feel comfortable asking questions, making comments, and engaging in meaningful dialogue. His approach underscores his belief in the power of communication and the importance of building strong relationships within the community.
This commitment to accessibility and visibility is not a recent development. It has been a cornerstone of Dr. Uplinger's stellar career in education. "I've continued that throughout my entire career," he shares, indicating his unwavering dedication to this principle.
A Community-Centric Approach
Dr. Uplinger's vision for the Hazleton Area School District extends beyond the school walls and into the community. His approach is not just about being visible and accessible; it's about integrating the community into the fabric of the district's operations. This community-centric approach is integral to the district's mandate, with a particular emphasis on student-centered learning.
"Everything that we do has to revolve around the children of the district because that is what drives our programming," Dr. Uplinger explains. This student-centered approach is not just a theoretical concept; it's a practical strategy that involves engaging with students and seeking their feedback.
"I've sat with students on countless occasions and asked, 'What are we doing well, what's working, what's not working?' They've given me some very candid feedback," he shares, highlighting the importance of student voices in shaping the district's policies and programs.
This focus on student-centered initiatives extends to athletics and extracurricular activities, reinforcing the idea that every aspect of the district's operations must revolve around the students. But community integration doesn't stop with the students; it also involves the parents.
"We try to involve our parents as much as possible all through their child's career," Dr. Uplinger states, emphasizing the importance of parental involvement in the educational process. This involvement starts early, with the district running a pre-K program and overseeing the Luzerne County Early Intervention program for children with special needs.
Involving parents early on is crucial, according to Dr. Uplinger. "It's really important to bring the parents in as early as possible with their children," he says. This early involvement helps to establish a strong foundation for the children's educational journey, preparing them for kindergarten and beyond.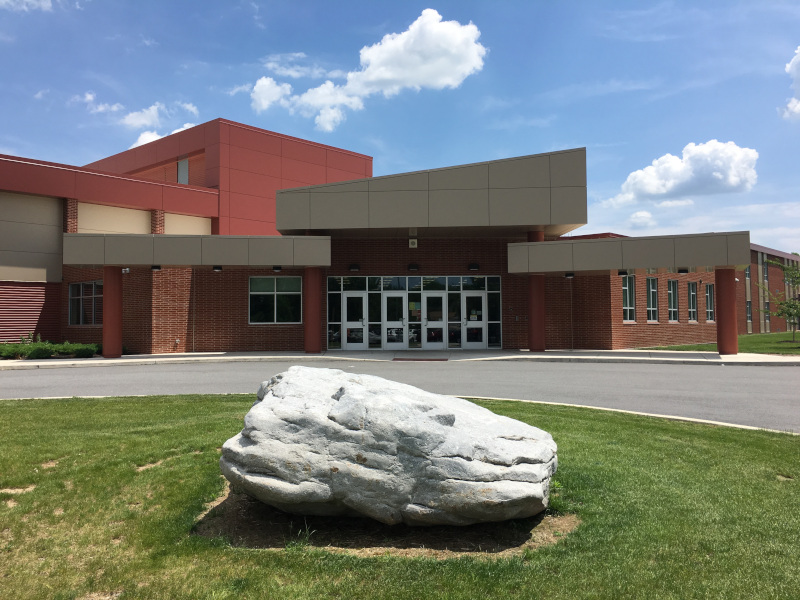 Expanding Horizons
The Hazleton Area School District is in a state of dynamic growth. With a student population that has grown from 11,000 to 13,000 since 2017, the district is expanding to meet the needs of its burgeoning community. Currently, the district operates sixteen schools, three of which are under renovation and set to open in August 2023.
"Yes, we have, as I said earlier, about 13,000 students…we do have 16 schools at this moment. Three of those 16 are still under renovation," Dr. Uplinger confirms. These renovations are not just about expanding physical space; they're about creating specialized learning environments. The three schools under renovation include an Arts and Humanities Academy, a pre-K and early intervention center, and a Cyber Academy.
The Cyber Academy, in particular, is a unique initiative that reflects the district's innovative approach to education. "We have renovated space in our local mall. We took two storefronts and transformed those storefronts into actual classrooms," Dr. Uplinger explains. The academy currently accommodates twenty teachers, with plans to expand to accommodate more.
The Cyber Academy is not just about providing an alternative learning environment; it's about creating a comprehensive educational experience. The academy offers live instruction, after-hours support, and even an esports program. Furthermore, it provides a platform for special needs students to run a store, selling merchandise to help them with some life skills.
"We also within that program have renovated space for an esports program…along the same lines we have within the mall…a program where our special needs students will run a store," Dr. Uplinger shares, highlighting the diverse opportunities the academy offers.
Dr. Uplinger notes that the Cyber Academy has seen a significant increase in enrollment, growing from seventy students to over eight hundred. Dr. Uplinger attributes this growth to the quality of education the district provides. "We can provide a better service. We can provide a better curriculum. We can provide better education to the students that are participating in our program."
Pioneering Educational Pathways
The Hazleton Area School District is not just growing; it's also expanding its educational offerings. The district's focus on STEM (Science, Technology, Engineering, and Mathematics) programming is a testament to its commitment to preparing students for the future.
"We have that focus," Dr. Uplinger affirms.
Unlike many districts that share career centers with other districts, Hazleton Area School District has its own, serving approximately 850 students. The center offers a variety of trades, including welding, automotive, diesel mechanic, computer-aided drafting, and culinary.
"We have different trades…we've also started the renovations of one of our areas in the shop…and we're going to add industrial maintenance as a program," he shares.
The district's commitment to preparing students for the workforce is evident in its efforts to align its programs with the needs of the local industry. "A lot of warehouses are coming into the Hazleton area. So, to have our students job-ready when they graduate from us…is paramount," Dr. Uplinger explains.
In addition to its career center, the district also offers a standalone STEM program and an Arts and Humanities program. These programs cater to students with varying interests and career aspirations, providing them with a well-rounded education.
"We also have a…STEM program…and…an arts and humanities program for the students," Dr. Uplinger states. The district works closely with neighboring colleges and universities to ensure its programs align with post-secondary education requirements.
Addressing the Teacher Shortage
Like many districts across the country, the Hazleton Area School District is grappling with a teacher shortage. However, the district is not sitting idle. It's exploring innovative recruitment strategies, including programs that fast-track certification for aspiring teachers.
"There are several different programs that some of our local universities and even our intermediate unit have been helping out with," Dr. Uplinger explains. These programs allow individuals to work while completing their certification requirements, providing a flexible pathway into teaching.
These initiatives reflect the district's commitment to not just providing quality education to its students, but also creating a supportive and inclusive environment for its staff. By pioneering innovative educational pathways and recruitment strategies, the Hazleton Area School District is leading the way in addressing the challenges of the 21st-century educational landscape.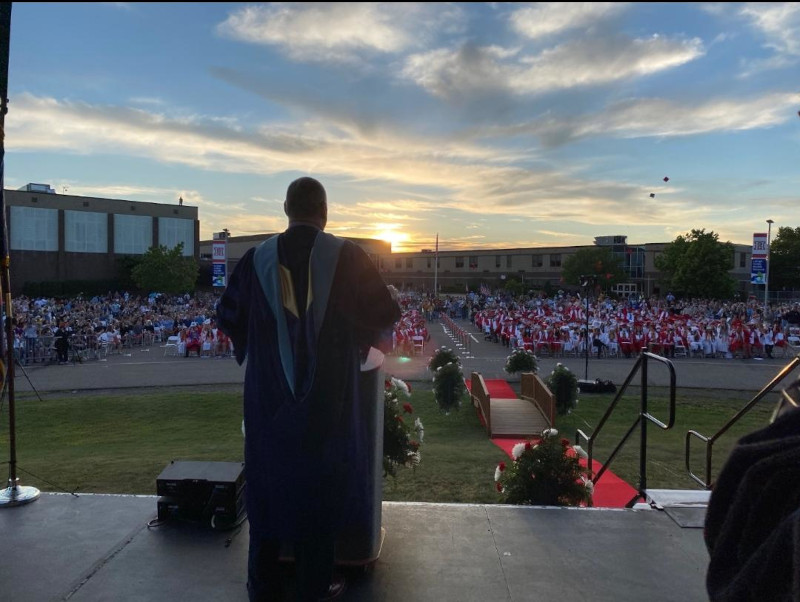 Looking Ahead
As the Hazleton Area School District continues to grow, its priorities are evolving to meet the needs of its expanding student population. The district's top priority, according to Dr. Uplinger, is creating available space for incoming students.
"The largest thing that we're faced with is space for students because we have such an influx," Dr. Uplinger shares.
The district has been innovative in its approach to this challenge, transforming unused pools into classrooms and renovating libraries into media centers. These efforts have resulted in the creation of 34 new classrooms for less than $10 million, a significant savings compared to the cost of constructing a new building.
However, with the continued influx of students, the district recognizes the need for a new building. "We are going to have to build a new building because of the tremendous influx of students that we're having," Dr. Uplinger acknowledges. The district is also considering reconfiguring its current K-8 and 9-12 structure to create middle schools, a move that would provide additional space for growth.
Staff recruitment is another top priority for the district. "We are actively working on increasing our teaching staff because we're so large. We have our police department too, so we're looking at recruiting more school police officers," Dr. Uplinger explains. The district is also seeking to hire more paraprofessionals and administrators to meet the needs of its growing student population.
When asked about the future direction of education, Dr. Uplinger points to the need for a greater focus on trades.
"I honestly think we need a complete overhaul to get students to think more about the trades and go into the trades," he opines. He believes that there is a growing need for tradesmen and tradeswomen and that promoting trades as well as post-secondary education is crucial for meeting the country's future workforce needs.
As the Hazleton Area School District looks to the future, it remains committed to providing quality education to all its students, regardless of their future career paths.
With its innovative approach to space creation, its focus on staff recruitment, and its recognition of the importance of trades, the district is well-positioned to continue leading the way in 21st-century education.
AT A GLANCE
Hazleton Area School District
What: A rapidly growing school district innovating in space management, staff recruitment, and educational pathways
Where: Hazleton, Pennsylvania, USA
Website: www.hasdk12.org
Assured Partners – www.assuredpartners.com
Founded in 2011, we're the fastest-growing U.S. independent insurance agency. A national partnership with 55+ years of experience, we provide customized insurance solutions through strong carrier relationships and industry expertise across 38 states and two countries. Our commitment to partnership, expertise, innovation, and integrity fuels your success. That's Power through Partnership.
Renaissance Learning Inc. – www.renaissance.com
As a global leader in assessment, reading, and math solutions for pre-K–12 schools and districts, Renaissance is committed to providing educators with insights and resources to accelerate growth and help all students build a strong foundation for success. Renaissance
solutions reach more than 50 percent of US schools and more than two million students in other regions across the world. Our portfolio includes solutions for assessment, practice, data-driven insights, and teacher-facilitated instructional delivery.