Greene County, Pennsylvania
taking a forward-thinking approach to growth
A proud rural community, Greene County is working to balance inevitable growth with its charming small-town appeal.
Located in the southwestern corner of Pennsylvania, Greene County is a rural community looking for ways to grow and diversify, all-the-while maintaining the open spaces and small-town charm that makes it a place of choice for those who call it home. With abundant natural amenities and a relaxed quality of life, the county is embracing transformation, while looking forward to all the possibilities the future holds.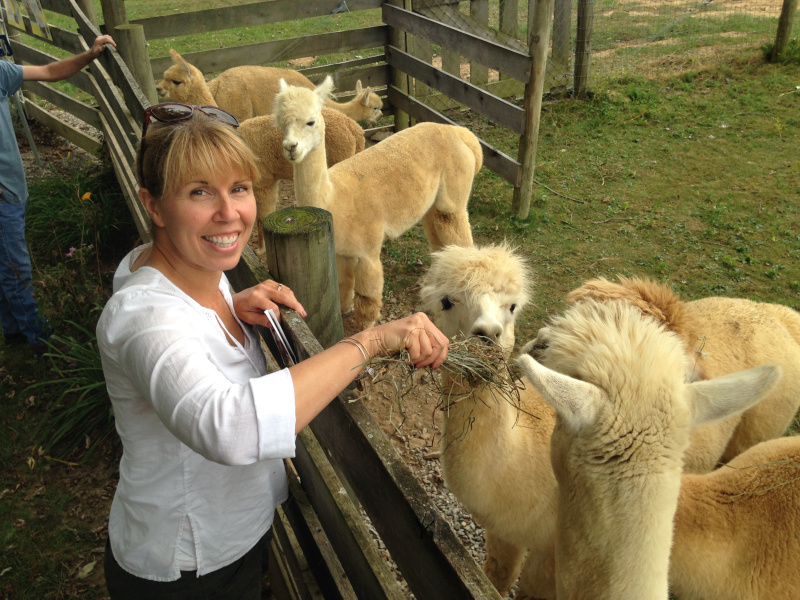 Diversifying the Economy: Opportunities and Advantages in Greene County, PA
Residents and leaders recognize the need to diversify the economy in Greene County to be sustainable for the future. Although the community has relied on the energy and extraction industry for more than 120 years and continues to embrace it, Greene County Chairman and Commissioner Mike Belding admits, "It's no secret that the coal industry is on the decline." The county is seeking out new opportunities which will continue to bring prosperity while enriching the quality-of-life amenities for residents and visitors.
"We're open to literally anything that can be brought into a county to spur on economic growth: one-off niche markets, unique production opportunities, manufacturing, we're open to all those kinds of discussions and ideas. It doesn't have to be mainstream, what everybody thinks would happen in either Appalachia or the east coast of the country. We're open to all kinds of unique opportunities for consideration."
Belding acknowledges that energy production is not off the table for Greene County, although a new direction is key. "Things like data centers, and the cloud, everybody thinks that's a virtual space, but in actuality, somewhere that exists on the ground, and it's housed in large data storage areas," he remarks.
"We can produce reliable, clean electricity, that doesn't fluctuate like the grid does, with natural gas-powered generators. So, data centers, cloud type of technology environment is certainly an opportunity."
Adequate land is not an issue, as the county is rich with wide open spaces, many of them brownfields leftover from previous industries. The Monongahela River is another available resource for an enterprise that might require large amounts of water for operations or transportation. "There's electric infrastructure on the ground with available industrial sites that are ready to be used. We are ready for diversification," Belding asserts.
Additionally, the county has large properties available that would be perfect for an assembly plant or distribution center, perfectly located with easy access to transportation corridors. "We can reach half of the U.S. population within a 10-hour drive of Greene County. I think that's unique, where we're positioned, and our rural nature has remained. We're between two hubs of metropolitan areas, Pittsburgh and Morgantown," Belding conveys.
The region has a strong healthcare industry, with West Virginia University and its hospital located nearby. Locally, Waynesburg University focuses on nursing education, offering an advanced BSN degree program. Collaboration with a community technology center that provides an early nursing program for high school students encourages students to stay in the area, work in healthcare, and pursue their nursing degree at Waynesburg.
Embracing Technology: Greene County's Path to Prosperity
One of the advantages of rural communities, such as Greene County, is the welcoming and friendly nature of its residents. "We cherish the history of agriculture and county fairs and the opportunities that are presented by that demographic, living spread out a little bit, but the opportunity to get together for some of these festivals," Belding depicts.
"Having said that, I think everybody realizes that the opportunity to communicate, through broadband installation and so forth, opens up the opportunity for other people to live here and experience the things that we value." These technology advancements also have a significant impact on various industries, including healthcare. "We don't want to be left behind as far as available technology, and the standard of living amenities that we are trying to put in. But we still want to maintain that valued small county, small community feeling," he relays.
This forward-thinking attitude has shown Greene County as a leader in rural broadband development, with the momentous goal of 100% gigabyte access by 2025. They will have invested $30 million in fiber optic cable deployment, with ongoing installations benefiting thousands of residents and businesses.
"We have been very successful in grant applications and leveraging those available dollars, from state and federal grant programs with our industry partners and deploying significant miles and the number of access points for broadband thus far," Belding reports.
"Currently, we're just getting underway with a $5.4 million fiber optic cable installation across the southern tier of Greene County, which will bring additional access to about 800 or so residents and businesses in some of the farther reaches and more rural areas that never thought they would get the broadband capability."
He suggests that this opens up opportunities on the economic front, for businesses who require this capability now, and for remote workers who might potentially want to relocate to Greene County. "It wouldn't be uncharacteristic to live here and have deer and other wildlife in your backyard, but you could work out of Boston or Baltimore or Seattle, in a remote capacity because we offer broadband throughout the county now," he says.
Summer Delights and Recreation Abound in Greene County, PA
Greene County attracts numerous visitors during the summer months, drawn by the nostalgic and exciting atmosphere of its two summer fairs. The renowned Jacktown Fair holds the distinction of being the longest continuously running fair in Pennsylvania, making it a cherished tradition for many.
Additionally, the Greene County Fair, held in Waynesburg during August, is a beloved event in the area, attracting both locals and visitors alike. Belding recounts, "Those are large draws for the festival atmosphere and the rides and the fair food. But both of those are focused on agriculture as well, the production of rabbits and goats, sheep, and cattle. The 4H and the FFA programs wholly participate in those two fairs."
Additionally, throughout the year, there are numerous events catering to diverse interest groups. From Flashlight Drag Races to vintage car shows, to fall harvest festivals to veteran activities and traditional sporting events, there's always something to pass the time in Greene County.
With county-owned pools, parks, and recreation opportunities scattered throughout its communities, including a year-round roller rink, Greene County has much to offer its residents. The county takes pride in having one of the best pickleball courts in the local area, attracting visitors from Morgantown, West Virginia, to Washington County.
"One of the things that we often highlight is the wide-open spaces. There are better than 15,000 acres of Pennsylvania Game Commission property open to the public for a diverse group of activities from birdwatching, hunting, fishing on the waterways, and boating," Belding also shares that Ryerson Station State Park in the western part of the county offers camping and lodging amenities, as well as other recreational activities.
A 400-plus acre recreation area is also under development in Greene County, intending to create a go-to destination. "It will have three league-quality softball fields, a reservoir for non-motorized sports, kayaks, canoes, and paddleboards. It will all be ADA-compliant. There are walking trails and hiking trails in the design," says Belding. He notes that the project is currently in its first of three phases, which he maintains will, "bring that up to a full-scale destination/recreation area in the county."
Highlighting his priorities for the next two years Belding says he would like to see a continued focus on the positive aspects of economic diversification in Greene County. He emphasizes, "We're not opposed to fossil fuel industries and natural gas industries, but we want to look at alternatives that complement those historical industries for the county, or brand-new high technology out-of-the-box unique opportunities that we can bring into the county. The opportunities are bright for the future of Greene County."
AT A GLANCE
Greene County, Pennsylvania
What: A rural community with a history in energy industry, embracing diversification
Where: Southwest Pennsylvania
Website: www.visitgreene.org
Peoples – www.peoples-gas.com
Peoples, an Essential Utilities, Inc. (NYSE:WTRG) company, provides clean, safe, affordable and reliable natural gas service to approximately 740,000 homes and businesses in Western Pennsylvania and Kentucky. Peoples is committed to its customers, its employees, the environment, and to the regions it serves.