Glendale, Arizona
An economic success story in the heart of the West Valley
There are many destinations that are great to visit, but only a few offer a quality of life which makes them desirable places to call home. For the residents of Glendale, Arizona, remarkable growth, coupled with beautiful natural surroundings and top-quality amenities at their doorsteps are just a few of the reasons thousands of people choose to call Glendale home.
One of the region's largest economic engines with a record number of new developments, a surge in population, and numerous new retail, hospitality, entertainment, and industrial employers; Glendale continues to drive opportunities for young entrepreneurs as well as leading edge companies around the globe.
Located in Maricopa County, approximately nine miles northwest of downtown Phoenix, Glendale is home to over 250,000 residents. Glendale's elected leaders had planned for this growth over the last several years, leading to a 10-fold increase in certain industries' growth rates in a short period of time.
Glendale comprises four distinct character areas: the Sports and Entertainment District, Downtown, the Loop 303 industrial corridor, and Arrowhead.
Sports & Entertainment District
Glendale's Sports and Entertainment District features premium entertainment, and shopping opportunities, with a growing list of signature companies who call the city home.
Anchored by Desert Diamond Arena and State Farm Stadium, the city of Glendale's Sports and Entertainment District is the hottest spot in the valley of the Sun. Glendale's all-star lineup of experiential retail establishments with more than 3,000 hotel rooms including a dozen existing hotels and three additional planned such as VAI Resort, the State's largest, all together make this district unlike any location in the Southwestern United States. VAI is set to open in late 2023. With over 1,200 luxury hotel suites and rooms, a large state-of-the-art 360-degree concert stage, 13 elevated fine dining concepts, flowing white sand beaches, and pristine Caribbean-blue water, it will become one of the premier resort destinations in the U.S. A 52,000 square foot island will be a center point for this unique 56-acre entertainment resort.
Desert Diamond Casino' expansion plan will further add to the hospitality offerings with two hotel towers. The most recent gaming addition, BetMGM Sportsbook, just opened on the Great Lawn at State Farm Stadium.
With over 50 restaurants in the district and growing, along with Tanger Outlets, Cabela's, Westgate's Shopping Districts, TopGolf, Dave and Busters, Pop Stroke, Chicken N' Pickle, not to mention Mattel Adventure Park; Glendale's vast and diverse line up of places to unwind, play, stay and enjoy, is impressive.
There is over a billion dollars' worth of world class experiential retail under construction in Glendale presently with over a half billion dollars of additional investment anticipated in the area in the coming year. This firmly cements Glendale's reputation as an unrivaled sports and entertainment mecca in the country.
Downtown
Downtown Glendale features a city center prime for programming. City-owned Murphy Park anchors downtown and serves as the launching point for event programming. This area also boasts a diverse mix of hyperlocal businesses and specialty shops.
With a character reminiscent of classic urban centers, Downtown Glendale is a pedestrian-friendly, urban environment with red-brick sidewalks, short, walkable blocks, established shade trees and a historic residential district which continues to see home values rise.
Recently, Glendale moved forward with a $72 million Downtown Campus Reinvestment Project to allow Glendale to further improve services and encourage development in this unique downtown.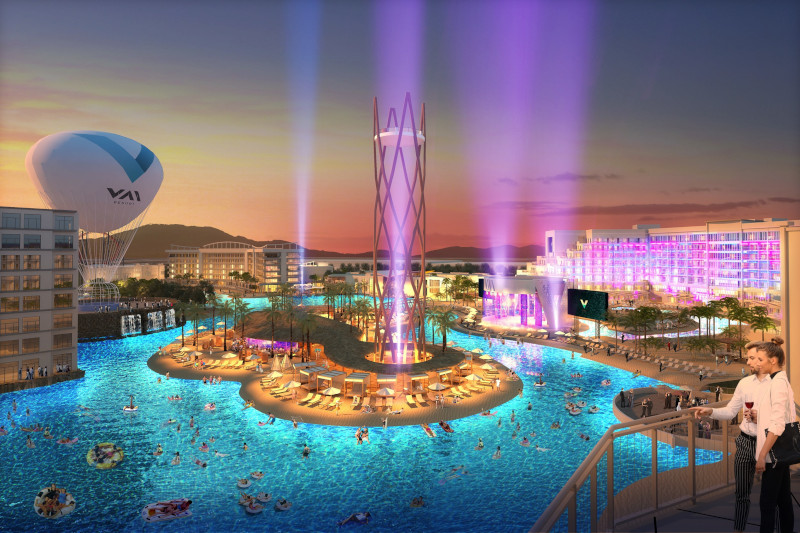 Loop 303 Industrial Corridor
Glendale's rapid growth is reflected in the roughly 23-million square feet of industrial buildings which have been developed "under roof" in less than three years. The thriving Loop 303 corridor is becoming an economic juggernaut for many companies, specifically those from California, who are discovering they can cut costs and offer their employees a better quality of life in a city dedicated to their economic success.  In addition, the region can support an additional 75 million square feet of industrial development.
Nearby Luke Air Force Base is a major training base of the Air Education and Training Command (AETC), training pilots in the F-35 Lightning II, which employs several thousand people. Bolstered with a strong aviation and defense community, Glendale is home to some of the nation's largest defense contractors.
"We have been focused on diversifying our industries and the payoff is exponentially accelerating as we continue to add commercial, hospitality and experiential retail," said Brian Friedman, City of Glendale Economic Development Director.
In the last three years a cluster of drink manufacturers like White Claw and its parent company, Mark Anthony Brewing, Red Bull, RAUCH Fruchtsäfte and Ball Corporation have located their facilities in Glendale. The city's pro-business approach to development allowed White Claw to design and construct a nearly 1-million square foot facility in a record breaking 280 days. "This speed to market is a learned skill that Glendale's leaders have been able to perfect," Friedman says. "Our reputation is earned as we are very good at getting projects done quickly."
With that reputation, existing companies in Glendale are helping recruit new employers by sharing their positive experiences. "We get a lot of credit on the open market for our human approach, treating both people and business as critical partners is paramount" Friedman added.
"Glendale's pro-employment standard of practice, its shovel-ready property solutions and deep/qualified workforce make it the "smarter" site selection decision for any qualified employer," said Tony Lydon, Senior Managing Director at JLL. "The existing Loop 101 corridor, the new Northern Parkway and iconic Loop 303 expressway make Glendale the epicenter of the West Valley."
Arrowhead- North Glendale
Critical to these employment centers is the need to create affordable housing to support workforce needs for employers. The city is committed to facilitating affordable and luxury single and multi-family dwellings for the workforce which lives, works and plays in Glendale.
Arrowhead Ranch offers tree-lined streets, established neighborhoods, exceptional shopping, and mountain vistas making Arrowhead Ranch in Glendale a highly sought-after destination for many different types of homebuyers in the mid to high-end price ranges. The area also boasts higher than average educational attainment and salaries.
Arrowhead Towne Center is a key economic driver as the regional mall for nearly 1.7 million West Valley residents. The Center includes over 1.3 million square feet of retail space and is located at the West end of the Bell Road Corridor, which spans from 51st to 83rd Avenues. This area houses a multitude of retailers, specialty healthcare service providers and some of Glendale's largest employers, such as Honeywell Aerospace, Alaska USA Federal Credit Union and AAA to name a few.
Glendale is also home to 50,000 college students at several different universities, including a campus for Arizona State University right on the border with Phoenix, Midwestern University, Arizona Christian University, and Glendale Community College. Many of its graduates choose to stay in the area to live and work following graduation, especially as more employers locate in the city so they can retain home grown talent.
The City of Glendale has created a brand based on trust, competence, and speed to market. Because of these efforts investors and developers trust and are confident when making the choice to choose Glendale to grow their business.
Glendale's general fund experienced a revenue increase of 40 percent between 2010 and 2020. The city offers more jobs per capita than most cities in the region and is a top echelon employment center in the Valley of the Sun. Investment is pouring into Glendale, taking advantage of the payroll created by all the new jobs in the community.
"Glendale is the core of the West Valley's growth," Friedman says. "Moving forward Glendale is focused on continuing to attract high-end developers who are the best in class within their industries. Working in collaboration with development partners has been critical to our community's success and the City of Glendale is committed to continuing to be a community of choice for the entrepreneurs and businesses who choose to grow their enterprise and the workforce of tomorrow looking for a thriving community dedicated to creating rich environments to work, live and play."
AT A GLANCE
Glendale, Arizona
What: A thriving, fast-growing residential community
Where: Maricopa County, South-Central Arizona
Website: https://www.glendaleaz.com/
Van Tuyl Companies – www.vtcompanies.com
Recently constructed in Glendale, the Arrowhead Luxury Automotive campus boasts some of the most beautiful facilities in the country. Host to 3 iconic brands: BMW, Jaguar Land Rover, and Volvo, at one convenient location. Each dealership provides state-of-the-art service facilities and a luxurious showroom and lounge.
With over 650 new, certified, and pre-owned vehicles on their lot, the new dealerships have provided the Glendale community with a one-of-a-kind experience when it comes to purchasing a vehicle. Arrowhead BMW, Jaguar Land Rover Arrowhead, and Volvo Cars Arrowhead, each boast a team of knowledgeable and top-rated sales professionals that offer a personal, transparent, and simple process.
Whether you are looking to upgrade your vehicle, or need your vehicle serviced, the Arrowhead dealerships offer the discerning car enthusiast an unparalleled customer experienced and selection.
The community is also another driving force fueling the work that the dealership group  undertakes. Engaging in community outreach that includes involvement with many local organizations from Homeless Engagement Lift Partnership, Phoenix Children's and others, each of the Arrowhead dealerships know the route to success and continue to be a driving force in the community as it takes on more challenges down the road.
SRP – www.srpnet.com
SRP is a community-based, not-for-profit public power utility and the largest provider of electricity in the greater Phoenix metropolitan area, serving more than 1 million customers. SRP is also the metropolitan area's largest supplier of water, delivering about 800,000 acre-feet annually to municipal, urban and agricultural water users.
P: (602) 236-2396
M: (480) 748-9291
Facebook: https://www.facebook.com/SRPconnect
Instagram: @srpconnect
Midwestern University – www.midwestern.edu
 www.mwuclinics.com | www.mwuanimalhealth.com
As Arizona's largest medical school, Midwestern University has invested more than $400 million in Glendale, created over 900 jobs, and trained 15,000+ alumni, with 42% practicing in Arizona. We provide a rigorous experiential education in state-of-the-art facilities and a range of healthcare services for all ages at our community clinics*.*