Leading the field in quick car maintenance
The term "grease monkey" is said to have originated in Great Britain during the Industrial Revolution. Prior to the widespread use of electric motors small enough to be connected to each piece of machinery on a factory floor, power was distributed from a centralized steam engine to the individual work stations through the use of line shafts and their many component parts – gears, belts, axles, pulleys, and bearings. The line shaft ran along the building's ceiling and all of its elements had to be continually lubricated. The small boys whose job it was to crawl amid the tight spaces in the ceilings to do this dirty job seemed to resemble a bunch of grease-covered monkeys to the workers toiling below them.
Years later, the term began being applied to mechanics, and more specifically to car mechanics, who like their factory forebears, were oftentimes stained with the various greases and oils needed to keep the component parts of an automobile running smoothly.
But that was then. Today, the term "grease monkey" is more widely known as the corporate brand of Grease Monkey International, Inc. the nation's largest, independent franchisor of automotive service centers, offering oil changes, preventative maintenance, and other car care services. The modern Grease Monkey serves more than two million car owners worldwide, each year, with its "less hassle, more hustle!" brand of customer experience.
Lori Schneider is a Grease Monkey Franchise Development Specialist. She explains that the concept of the quick oil change came about some time in the 1970s and that Grease Monkey's founders understood its potential business opportunities: "People did not want to take their vehicles in and leave them for half a day at a dealership. There was an opportunity to get consumers to come and have their oil changed and their vehicle serviced in an in-and-out fashion, so the founders brought the quick oil change concept into the Denver market and Rocky Mountain area."
And so Grease Monkey was founded in 1978 – the same year its owners began franchising its service centers. Today, there are 299 total units operating under the Grease Monkey brand. Sixty-two are company owned and the rest are franchises. Mexico has 60 stores and there are already five in China. The company's corporate staff, mostly headquartered in Denver, numbers 35.
Schneider relates how Grease Monkey's services have expanded over time: "Years ago, we started out with the quick oil change and the other fluid maintenance, and over the last five or six years, we've seen the consumer demand more of a one-stop shopping, so we have added on brakes and other light mechanical repair work to our concept."
In fact, Grease Monkey's menu of car services is that and much more. With each full service oil change, Grease Monkey provides a complete review of a vehicle's maintenance needs according to its owner's manual. Its 16-point inspection consists of the following checks and maintenance procedures: wash exterior windows, vacuum interior, check/fill battery fluid, check air filter, check windshield wiper blades, check breather element and PCV valve, check/fill windshield washer fluid, check all exterior lights, check/fill transmission or trans-axle fluid, check radiator level and test coolant, check/fill power steering fluid, install new oil filter, change oil (up to 5 quarts), lubricate chassis, check/fill differential fluid, and check and set tire pressure. Grease Monkey technicians also visually inspect hoses and belts.
Of course, for customers who just want a quick oil change, Grease Monkey's promise of "less hassle, more hustle!" still prevails. Schneider affirms: "No appointment necessary, you bring it in and once your vehicle is in the bay for an oil change, it's about a fifteen minute process to get your vehicle in and out."
According to Schneider, it's following Grease Monkey's processes that ensures success for its franchisees. She explains: "Top-performing franchisees are usually very disciplined and when you buy into our franchise, you're buying into a process – these are things that we've gone out and tested and tried. People who are successful are the people who are going to buy into the process that we have already set up."
Key to the Grease Monkey Brand is the training regimen it offers to all of its franchisees, called the Technician Training & Certification or Certified Pit Crew program. Ralph Yarusso is the Senior Vice President for Operations & Business Development at Grease Monkey. He talks about the rigorous standards the company has put in place for all of the technicians who work under the Grease Monkey brand: "This is not a rubber stamp – this is a pretty intense program. They have to be qualified in all four positions in the store, which is about 15 courses online that they have to pass with an 80 percent or better, and then they have to take a physical evaluation by our regional directors, in-store, to make sure that they're doing all of our quality double checks and all of our processes and procedures correctly and accurately and efficiently." Schneider adds, "The Certified Pit Crew program really raises the bar for our employee's customer service. They must be able to perform the oil change flawlessly and in a timely manner."
While the tasks that Grease Monkey
technicians have to learn in order to perform their jobs proficiently is not a game, it has, in fact, become a contest within the Grease Monkey culture. The company regularly holds regional competitions among its workers to see which crews can most quickly and correctly perform a series of maintenance procedures, culminating in an annual, national championship match between the top two crews. The morale boost engendered by these good-natured activities is not lost on Grease Monkey management: "When employees enjoy what they're doing, they're going to do the best job that they can," say Schneider.
However it's not necessarily automotive experience that these company execs look for when deciding which prospects ultimately get awarded a Grease Monkey franchise. Yarusso explains: "We almost prefer that they're not from the automotive background, because we prefer to train them our way. Sometimes it's more difficult to take an existing store owner or mechanic and try and make him or her a Grease Monkey franchisee because they're kind of set in their ways. Sometimes it's a little bit easier for us to start with a clean sheet of paper.
"What we're really looking for is good businesspeople – people who understand customer service and who have good leadership skills. Hiring technicians is not that difficult but finding the right customer service people and people who have good accounting skills – that's a little bit more difficult." Schneider concurs: "They do not have to have an automotive background; it's great if they do but that's something that we can teach them. We can teach them the technical aspects. A business background is definitely a plus. But we have a great training program that teaches both the business side and the technical side."
In addition to an online university for its franchisees that contains approximately 200 courses, and what Yarusso qualifies as "an immense field support team," one the most important benefits of being a Grease Monkey franchise owner is the ability to take advantage of the company's purchasing program. Because Grease Monkey is not owned by an oil company, it is not tied to any particular product line. Schneider explains: "Grease Monkey has national accounts and its purchasing department can negotiate with many different vendors to get the best possible pricing. And then the franchisees work directly with those vendors to purchase their products."
Yarusso confirms that assessment by pointing to a recent company acquisition of a company called Lube Pros: "Many of those Lube Pro franchisees couldn't wait to transfer over to Grease Monkey because we have a better purchasing program than what they were used to."
Not content to rest on its past successes, Grease Monkey has recently gone through a corporate makeover: "Over the last three years, Grease Monkey has evolved its corporate staff. The expertise in the automotive sector is very, very strong. The management team not only has vast experience with other brands in the automotive industry, but all of them have actually been franchise operators and have an intimate understanding of what it is like to own a center and provide a high level of customer service. This provides a great deal of understanding of our existing franchisee base," says Yarusso, who would also like to see the company own 500 stores by 2020, be in all 50 states instead of the present 32, and penetrate into the Canadian market.
But what matters most to Grease Monkey's Senior V.P. for Operations and Business Development is its customers: "The customer experience is far and away the most important part of being in business, and we aim to satisfy that or actually over-achieve in that area." And so, Yarusso is bullish on Grease Monkey's future: "Collectively, as a management team, we've got great vision, we've got a strategy map in place, we've got great communication, we've got great core values in our company – it's a fun place to be."
And probably a whole lot better than climbing around the ceiling with a bucket of heavy grease.
AT A GLANCE
WHO: Grease Monkey International, Inc.
WHAT: The nation's largest independent franchisor of automotive oil change centers
WHERE: Headquarters in Greenwood Village, Colorado
WEBSITE: www.greasemonkeyintl.com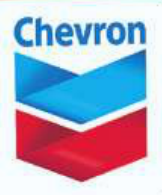 Chevron– Chevron is pleased to present a complete line of quality brands, products, programs and local services in a National Account Program created expressly for Grease Monkey franchisees. Call Larry Russell at 206.890.1438 to inquire about all the benefits including nationally negotiated pricing across our PCMO, HDMO, and fuel additive brand line.
S&E Quick Lube Distributors – Based in Draper Utah, S&E Quick Lube is a full-line distributor and one- stop-shop of products for the fast lube industry, including all product categories of oil, air, fuel and cabin air filters; transmission filters; windshield wiper blades; a full line of chemicals and OEfluids; service, janitorial and shop supplies; and tools and equipment.
TruBrand – True Brand offers over 200 years of combined experience manufacturing a full line of preventative maintenance products for the automotive service industry. With more than 20 percent of new engines using GDI (Gasoline Direct Injection) today and projections that GDI is becoming the technology of the future, it's important to address GDI engine deposit problems with GDI Fuel System and Induction Cleaner.