Governor's Office of Economic Opportunity
Go Utah!
Business View Magazine interviews Dan Hemmert, Executive Director at Governor's Office of Economic Opportunity, for our focus on Economic Growth in Utah
The Governor's Office of Economic Opportunity champions Gov. Cox's commitment to providing economic opportunity for all Utahns. The office, known as Go Utah, supports Utah entrepreneurs and businesses; working to retain and recruit companies and bring more high-paying jobs to the state. In addition, it works with industries, communities, and nonprofits to implement strategic economic development plans and reinforce Utah's diverse, prosperous economy.
Go Utah utilizes federal and state resources and private sector contracts to cultivate economic prosperity for all citizens and businesses. The office's teams manage programs and initiatives supporting:
Corporate recruitment
Federal Opportunity Zones
International trade and diplomacy
Mixed martial arts event licensing and management
Outdoor recreation
Rural Utah communities
Tourism and film production
Utah entrepreneurs and businesses
Workforce pathway programs
Utah ranks among the top states for business and careers, entrepreneurs, personal income growth, family prosperity, and quality of life. As for the reasons why, the Economic Opportunity office's Executive Director, Dan Hemmert, shares, "The biggest reason is quality of life. Utah has a unique geographic situation with major metropolitan areas, such as Salt Lake City and the Wasatch Front (a 65-mile corridor north and south of the city), where you have easy access to outdoor recreation. You're 20 minutes from mountains, and if you want a different experience, you're a three-hour drive from the red rocks in the National Parks. That unique balance between an environment where you can have a work experience with a high-paying job, but still have that accessibility to amazing outdoor recreation activities is a wonderful characteristic of the state of Utah. That's something that you can't replicate anywhere else to the same degree."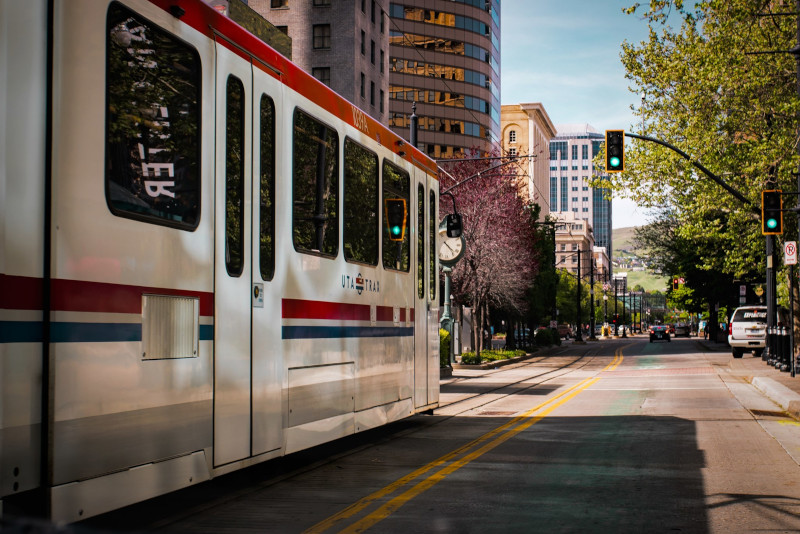 Go Utah conducted a survey of non-Utah natives – those who moved to the state and those who switched jobs but chose to remain in Utah, post-switch. For both those groups, access to outdoor recreation was the number one reason they decided to come to Utah and stay here.
As for why businesses and GDP are growing so much, Hemmert explains, "We have a culture of hard work, as well as a very robust culture of entrepreneurship. We've seen a lot of that GDP growth in smaller companies that are getting larger. We have a very healthy tech sector with start-ups, such as software companies. Utah also has a healthy life sciences sector. They're mostly early-stage businesses that have seen great success and are expanding in those industries."
As businesses grow, they're quite happy to remain in Utah. Thanks partly to the availability of a highly educated and multi-lingual workforce, with about 130 languages spoken in daily business.
"I think some of the pioneer spirit still exists in Utah," says Hemmert. "Younger people are willing to take a risk to start a company. And it's a very friendly business environment. The tech sector, for example, has come together with an industry association called Silicon Slopes to brand the tech sector in Utah. We also see that in the life sciences industry with a group called BioUtah, and a smaller group called BioHive. Some are even competitors, but they're working with each other to help grow their industry. It's a really neat, collaborative environment."
Other attractive benefits include Utah's friendly regulatory environment and low taxes. Hemmert sums it up well, noting, "Government stays in the background as much as possible, individuals are motivated and highly-skilled, and then you have a great place to live as well. Those all come together, and great things happen, which is what we're seeing right now in Utah."
The role of the Governor's Office of Economic Opportunity is to cultivate economic prosperity and work to future-proof Utah's economy. As Hemmert explains, "We worry about jobs for the kids who are eight years old today but in a few years will be graduating from high school and deciding to enter the workforce. Or maybe they'll choose to go through vocational training at a tech college. Or they'll go on to graduate from a four-year university. We're concerned about all of them getting jobs. We spend a lot of time thinking about targeted industries or clusters and making sure they're healthy and growing."
Go Utah focuses on industry sectors, including advanced manufacturing, aerospace and defense, finance, life sciences and healthcare, and software and information technology. Utah leads the nation in composite manufacturing and is home several companies that are pioneers in automating manufacturing processes. Artificial intelligence fits in that category as well.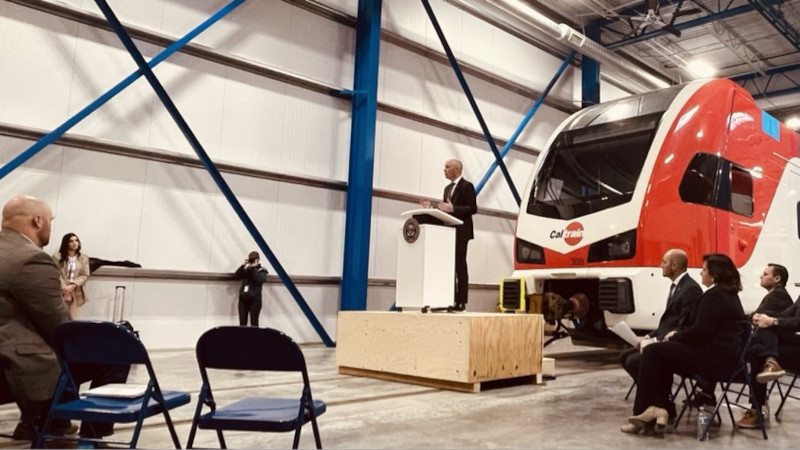 "These five target industries, 10 years from now, are still going to be growing, and our office's goal is to make sure they're good-paying jobs," says Hemmert, "But on top of that, it's about prosperity in the broader sense of the word, where you have an opportunity for upward economic mobility. Utah leads the nation in that. Individuals can start in poverty, and through educational opportunities and hard work, experience upward economic mobility, and they don't end in poverty. That's what we care about. And making sure the environment is such that those opportunities are available. That's the overarching mandate of our office."
Go Utah directs much of its efforts towards entrepreneurship. According to Hemmert, the goal is for Utah to be the Start-up State, where entrepreneurs can grow their business. To that end, it tracks data from organizations like the Milken Institute and devises policies where they can move the needle on those data points. He adds, "We look at best practice data from economics and ask ourselves if that's a valid measure of success, and what policies we can put in place by marshalling all the energy of industry and education and other government agencies to improve those metrics where we don't perform as well. We spend a lot of time looking at what we consider key performance indicators for the future economy."
The Go Utah team interacts with industry CEOs and corporate executives, trade groups, and a wide variety of companies within Utah to understand what challenges they're dealing with and how government can help. Hemmert reports, "We hold business roundtable lunches with government representatives, where we'll invite small groups of about six business people to discuss issues about a particular industry or group.  A continuous theme is workforce availability. That kind of communication and dialogue is so important, and we are constantly out there to make it happen."
Go Utah has earned a stellar reputation. Industry representatives contact  the office and know they'll be put in touch with the right government connection, or even with other companies, where they can get some help. "That's part of being close with the various trade associations," says Hemmert. "We have a proactive effort where we're constantly reaching out via surveys to companies in Utah to get their take on what's happening, and then aggregating that data, so we have a good pulse on the state of industry in Utah. We are focused on tomorrow, and we're grateful to be where we are. We also are actively engaged in making sure that Utahns today and in the future have great opportunities."
AT A GLANCE
Governor's Office of Economic Opportunity
What: An organization that utilizes federal and state resources and private sector contracts to cultivate economic prosperity for Utah
Where: Based in Salt Lake City, Utah
Website: business.utah.gov
Utah continues to be at the forefront of innovative and awe-inspiring economic opportunity initiatives. The list of accolades is impressive, indeed. Here is a sampling of Utah's recent recognition:
#1 Best State for GDP Growth
Utah No. 1 for GDP Growth (2021)
Forbes — August 2021
#3 Top State for Business
Utah named the No. 3 Top State for Business
CNBC — July 2021
#1 Best State Economy
Utah ranked No. 1 for best economy
WalletHub — June 2021
Best Economic Outlook
Utah ranked No. 1 for the 14th year in a row
Rich States Poor States — May 2021
Best Economy
Utah ranked the nation's best economy and No. 3 Best State overall
U.S. News & World Report — March 2021
Best-Performing Large Cities 2021
#1 = Provo-Orem
#4 = Salt Lake City
#9 = Ogden-Clearfield
Milken Institute — Feb. 2021
Best-Performing Small Cities 2021
#2 = Logan
#4 = St. George
Milken Institute — Feb. 2021